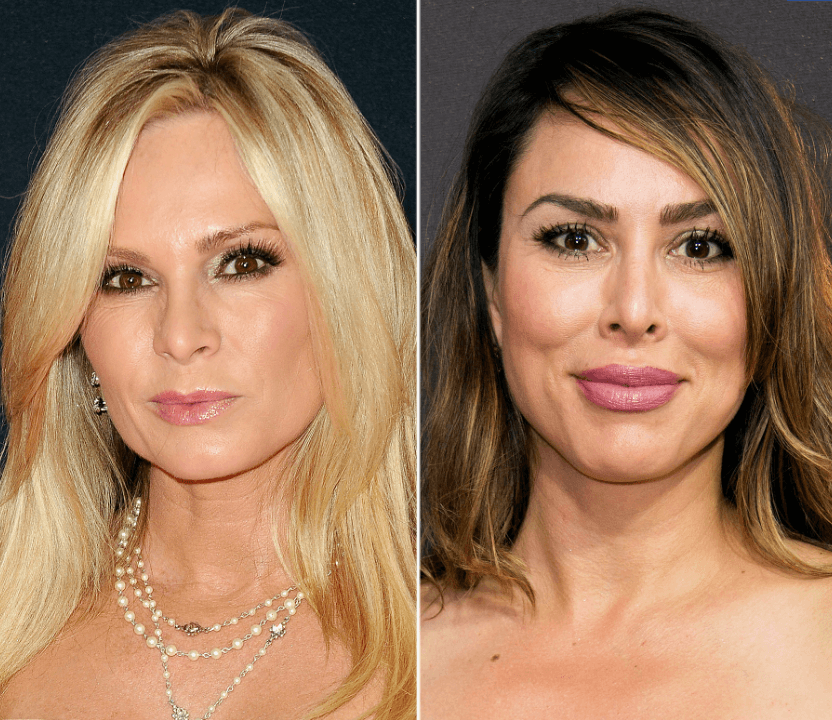 Tamra Judge's friendship with Kelly Dodd is DEAD amid their nasty feud!
The Real Housewives of Orange County star opened up in an interview with our friends over at PopCulture.com about the breakdown of their friendship after explosive fights during season 14.
"I kind of played peacekeeper between Kelly and Vicki throughout the season," Tamra told PopCulture.com as part of her partnership with Fiber One. "But near the end, Kelly turned on me."
"I'll never speak to her again," she added. "Sometimes people go too low."
EXCLUSIVE: Kelly Dodd's Raunchy Sex Train During A Coked Up Threesome Exposed!
As reported, while filming season 14 a clip surfaced of Tamra Judge saying Kelly Dodd pushed her mother down a flight of stairs. Despite Tamra later clarifying that she was defending Kelly against the accusation from another cast member, it created a rift in their friendship.
EXCLUSIVE: Kelly Dodd's 'Out of Control' Cocaine Habit & Family Drama Revealed!
Back in September 2018, AllAboutTheTEA.com exclusively reported that Kelly Dodd pushed her mother down a flight of stairs and routinely abused her mother while she lived with her. Kelly's younger brother, Eric Meza, documented their mother speaking about the alleged abuse in a revealing video recording. Press play below to watch.
Also, Tamra and Kelly get into a vicious fight the last week of filming — the dispute stemming from a bar brawl between Kelly and an unidentified woman.
"In March, Kelly got into a bar fight with a woman in San Diego." A ROCK solid source told AllAboutTheTEA.com. "Kelly injured the woman really bad…she broke the lady's finger, bruised her arm and scratched her face. As a result of the fight, Kelly and Brian broke up and Kelly behaved liked a scary lunatic over it."
As exclusively reported, Kelly, 43, will be exposed as a bar brawler on the upcoming season of the Real Housewives of Orange County. Kelly badly injured a woman during a vicious attack at a San Diego bar in March. The victim is planning to pursue legal action against the reality diva. Kelly's Bravo ride has been tainted by unhinged outbursts, about-face apologies and cast feuds.
Tamra also dished on newcomer Braunwyn Windham-Burke, who is a Miami native (that moved to the OC just to be on the show), mom of seven kids, and married to a rich man. 
"Honestly, I'm pretty good at these things when it comes to intuition," Judge said of adding Braunwyn Windham-Burke to the cast. "Braunwyn is probably one of the best decisions they've made in a long time as far as casting."
Kelly Dodd's Drug Abuse & Whoring Is Front & Center On 'RHOC' Season 14 Trailer: 'I Don't Do Cocaine, and I'm Not a F*cking Whore!'
Tamra says Braunwyn Windham-Burke is "extremely open," and brings "something very, very interesting to the show." Tamra also teased, "She got herself into trouble."
The Real Housewives of Orange County Season 14 returns to Bravo tonight (Tuesday, Aug. 6), at 9:00 p.m. ET.
"Like" us on Facebook  "Follow" us on Twitter and on Instagram