EXCLUSIVE: Kelly Dodd's 'Out of Control' Cocaine Habit & Family Drama Revealed!
Kelly Dodd Exposed!
Kelly Dodd plays a freshly divorced colorful mom on The Real Housewives of Orange County — but Dodd's off-camera reality is a much darker place, AllAboutTheTea.com can exclusively confirm.
Dodd's younger brother, Eric Meza, made occasional appearances during RHOC Season 10, while he was living in the Dodd home. However, since then, their brother/sister relationship has deteriorated.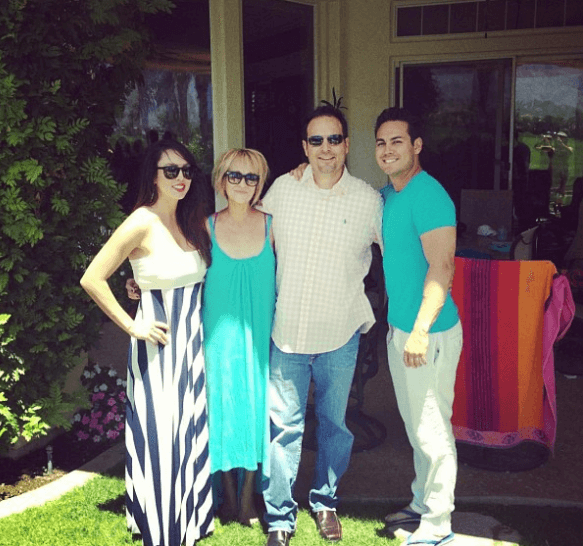 The Meza family in happier times
Meza, 37, is now speaking out — pointing to Dodd as the common denominator in their shattered family tree. Meza spoke exclusively to AllAboutTheTea.com about the sibling split, confirming that he remains estranged from Dodd.
"We haven't spoken in over a year," Meza tells AllAboutTheTea.com. "My sister is very angry and bitter…I want nothing to do with her."
According to Dodd's brother, his reality star sister told him that he'll, "Never see her and Jolie again."
Dodd, 42, publicly shaded her younger brother in a since deleted social media post on August 24 — where she sang the praises of her older, "normal" brother.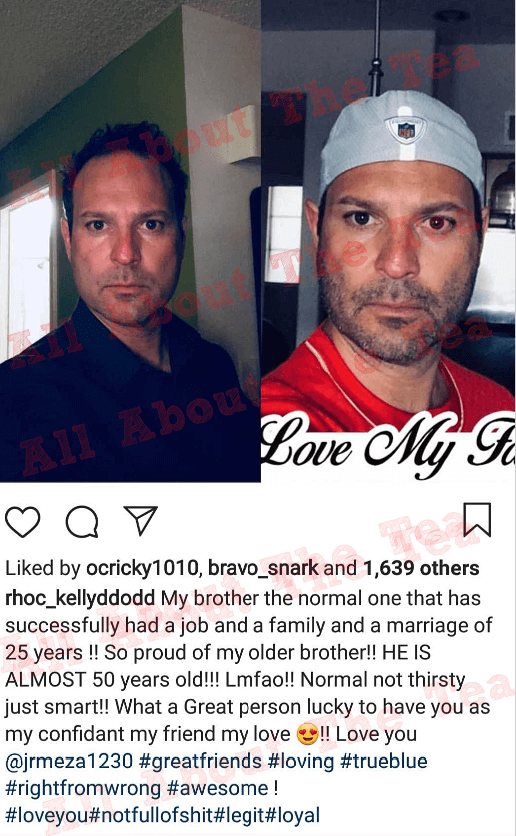 Despite the Meza family drama, Eric Meza has a bright future ahead of him — with the launch of his own family medical practice called, 'Standard Model,' in Paradise Valley, Arizona.
A local Costa Mesa source reached out to AllAboutTheTea.com and claims that a look into the reality star's private life would reveal infidelities and betrayal.
"Kelly cheated on Michael throughout their marriage," a source reveals exclusively to AllAboutTheTea.com. "Michael loved Kelly and tried to make the marriage work, despite her cheating."
Michael supposedly was the primary caretaker of the couple's daughter, Jolie, 12, during their years together.
"Kelly wasn't around much, and often neglected Jolie," a close source of Kelly confirmed to AllAboutTheTea.com.
Our insider named names and dropped a white bomb — accusing The Real Housewives of Orange County star of stepping out on Michael with  a man named, Frank Ultimo, a realtor and alleged cocaine dealer. 
"Kelly was sleeping with Frank Ultimo when she separated from Michael," the source alleges. "He supplied her with a ton of coke."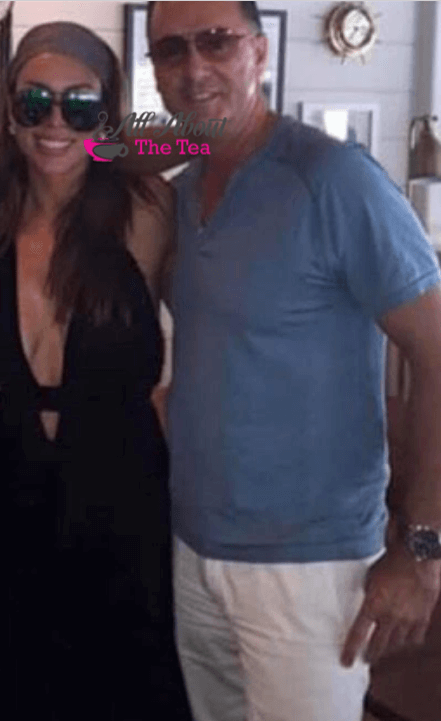 Kelly Dodd and Frank Ultimo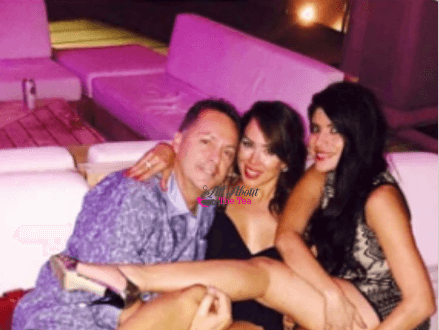 The Orange County snitch claims Dodd has an "out of control" cocaine habit, and also struggles with alcohol dependency. 
"Michael knew about Kelly cheating with Ultimo," the source clarified. "But he loved her and wanted to work it out anyway." 
Kelly Dodd's Bravo ride has been marked by unhinged outbursts, about-face apologies and cast feuds. She shared about the ongoing challenge of her struggling marriage while cameras rolled — but did Dodd only spill part of the story?
Watch The Real Housewives of Orange County, Monday nights at 9:00 p.m. ET, on Bravo.
"Like" us on Facebook  "Follow" us on Twitter and on Instagram 
Becca is a Senior Editor for All About The Tea. She's a coastal girl who loves the outdoors, and writing about the sneaky and silly side of reality TV. Her bio is short, but her snark is endless. She loves writing for the sharpest posters in the world.