EXCLUSIVE: New Shocking Details of Kelly Dodd's Violent Bar Fight Exposed — Threatening Voicemails, Photos and Assault Victim Pressing Charges!
Kelly Dodd will be exposed as a bar brawler on the upcoming season of the Real Housewives of Orange County — and AllAboutTheTea.com spoke exclusively to a source close to the victim at the center of the shocking reveal.
Our source explained that the victim — who is a private equity businesswoman — wants to maintain anonymity, due to the high-profile nature of her job.
It was rumored that the assault victim was a "side-chick" of Kelly's plastic surgeon beau, Dr. Brian Reagan, but our source clarified that the woman and Reagan are just longtime friends.
EXCLUSIVE: Kelly Dodd FAKES Family Reconciliation For 'Real Housewives of Orange County' Season 14 Story Line!
The tipster revealed that the conflict began with a photo posted on Reagan's Instagram account.
"She [the victim] alerted Brian to a vulgar photo of Kelly sitting in his office with her legs spread wide open, posted on his Instagram page," the source explained to AllAboutTheTEA.com. "Brian is a medical professional, and not very active on social media, so the post was out of character."
Check out the text exchange between Dr. Reagan and Kelly's current assault target.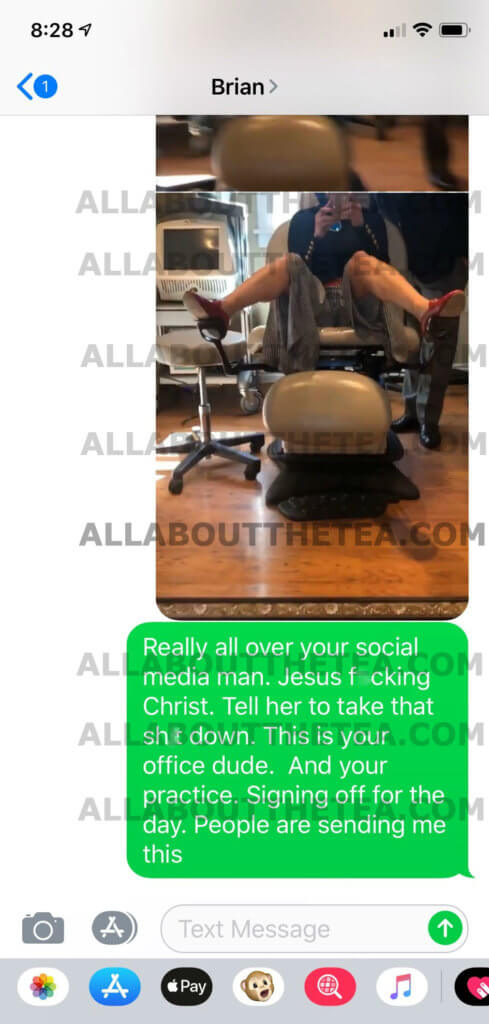 The insider explained to AllAboutTheTEA.com that the woman believed that she was communicating directly with Dr. Reagan, but it quickly became obvious that Kelly Dodd was monitoring her boyfriend's phone. "First off b*tch stay out of my business," the first text sent to the businesswoman read, before a second "jealous b*tch" message was received.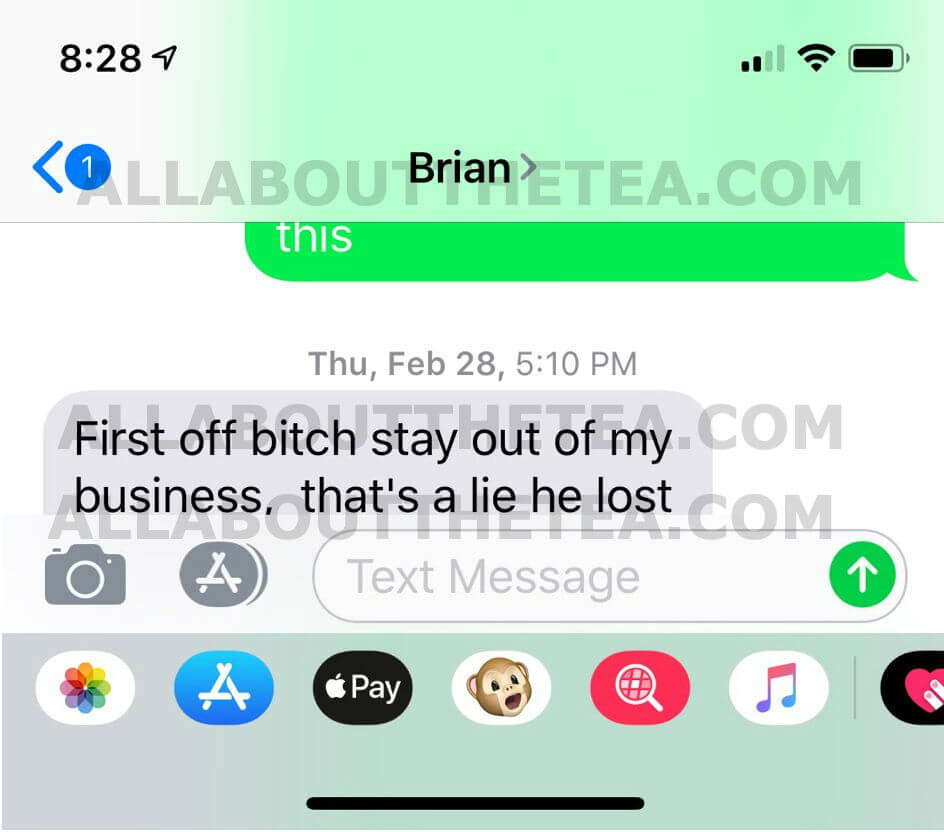 After the victim warned Kelly Dodd that she would be forwarding her messages to her attorney, Kelly replied, "I'm blocking u…it's best."
The 43-year-old reality star amped her vitriol by leaving the woman a profanity laced voicemail.
"Get the f*ck out of my business — you f*cking b*tch — you lying sack of sh*t. No she's a ….(inaudible babble)." Kelly is heard yelling, in the vulgar rant.
The reality star's boyfriend can be heard in the background saying, "..come on…don't do that," before the call cuts off.
Press play below to listen.
Kelly Dodd then blocked and deleted the victim's number from Dr. Reagan's cellphone.
Fast forward a few weeks later to Saturday, March 29. The woman was having dinner with a friend at San Diego restaurant, Manhattan of La Jolla, when a violent altercation exclusively reported by AllAboutTheTEA.com went down.
The source explained that the victim was eating carpaccio at the bar when Kelly and Dr. Reagan entered the restaurant. The woman turned to greet her friend, and out of nowhere, she was attacked from the other side.
"Kelly ripped her [the victim] off the bar stool and sunk her claws into her finger. She tried to punch her in the face twice and twisted her arm. There was blood everywhere," the source said.
"She [Kelly Dodd] looked like a wild animal with crazed eyes. She was in [the victim's] face screaming obscenities so close that spit was flying out of her mouth. She seemed drunk," the snitch added.
After the assault, Kelly allegedly "ran out of the venue" and was chased by restaurant staffers.
EXCLUSIVE: #RHOC Kelly Dodd Fat Shames Vicki Gunvalson's Friend In Vulgar Rant Then Plays Victim!
As a result of the attack, the source confirmed that the victim suffered major injuries that have required ongoing medical attention. Her injuries are listed below:
– Rotator cuff injury
– Hand and shoulder injuries
– 2 compound fractures
– Severe ligament tears
– Neck pain
– Emotional stress and mood swings
View photos below of the victim's injured hand.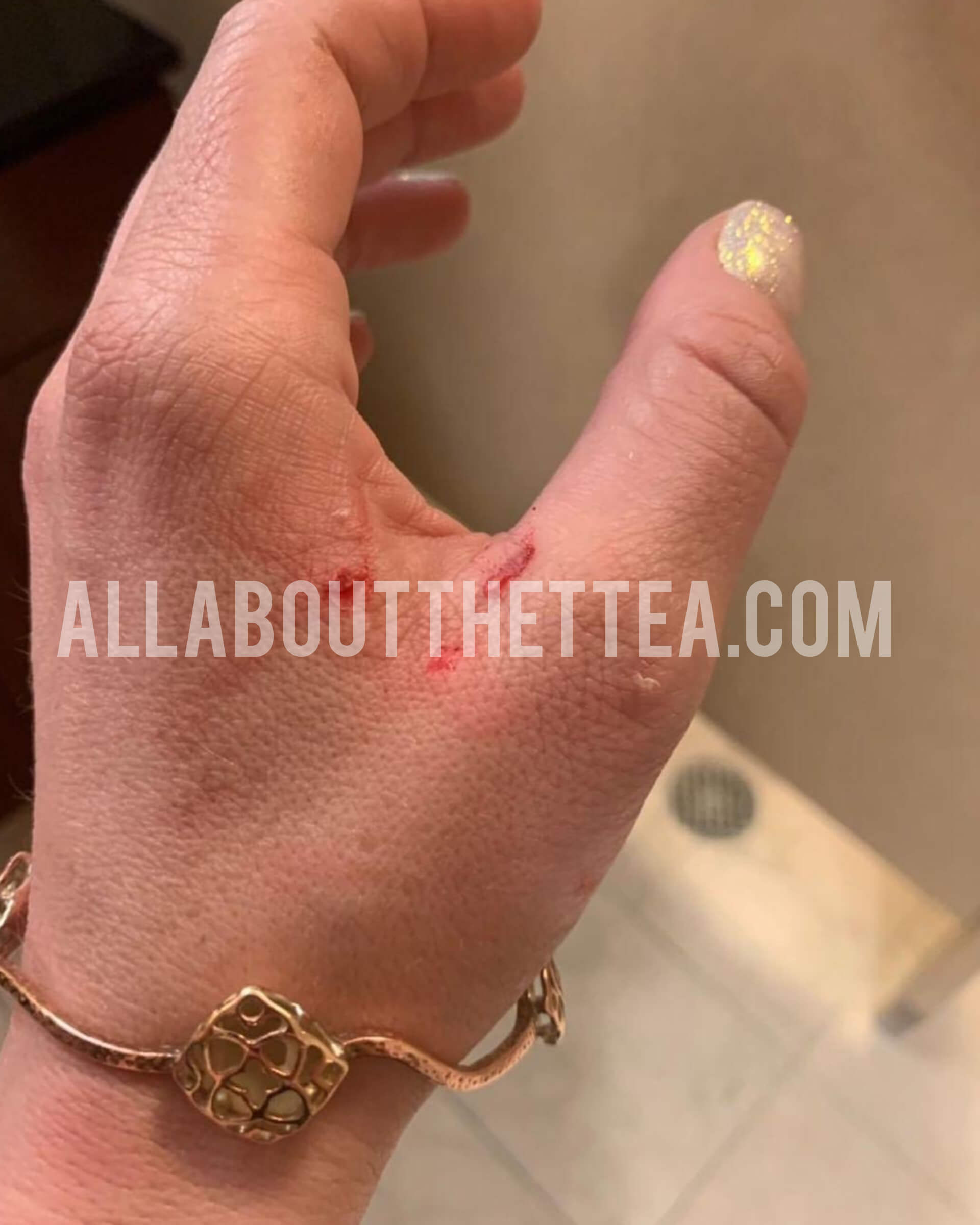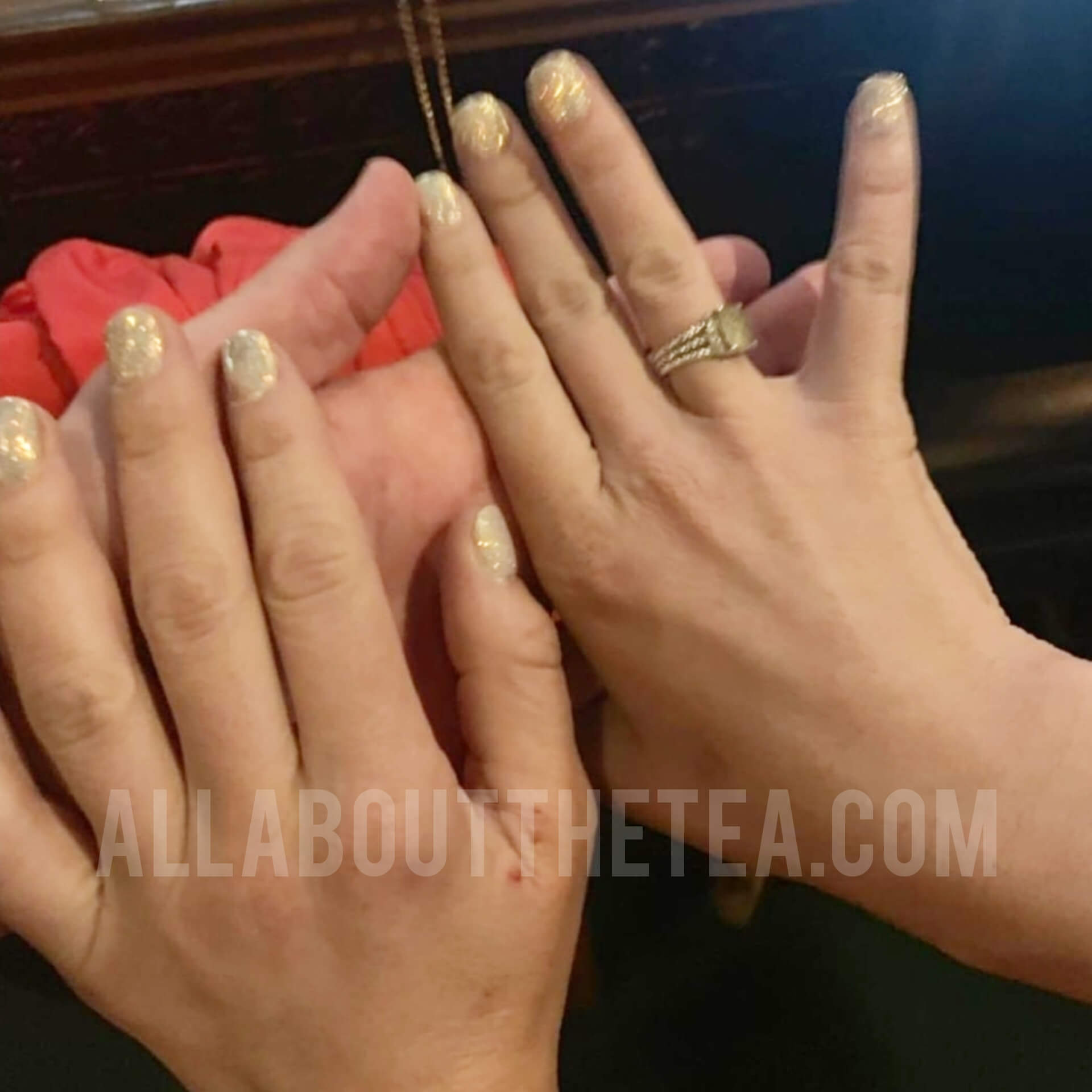 The source tells AllAboutTheTEA.com that the victim plans to file a police report, altering her initial silent effort to "protect" Dr. Reagan's professional reputation.
The victim is currently awaiting results from a second MRI scan, and is currently pursuing civil action against Kelly Dodd, AllAboutTheTea.com can confirm.
The Real Housewives of Orange County season 14 is currently filming, and will premiere later this year.
"Like" us on Facebook  "Follow" us on Twitter and on Instagram 
Becca is a Senior Editor for All About The Tea. She's a coastal girl who loves the outdoors, and writing about the sneaky and silly side of reality TV. Her bio is short, but her snark is endless. She loves writing for the sharpest posters in the world.