Exclusive
EXCLUSIVE: Kelly Dodd Viciously Attacks Vicki Gunvalson In Shocking Audio!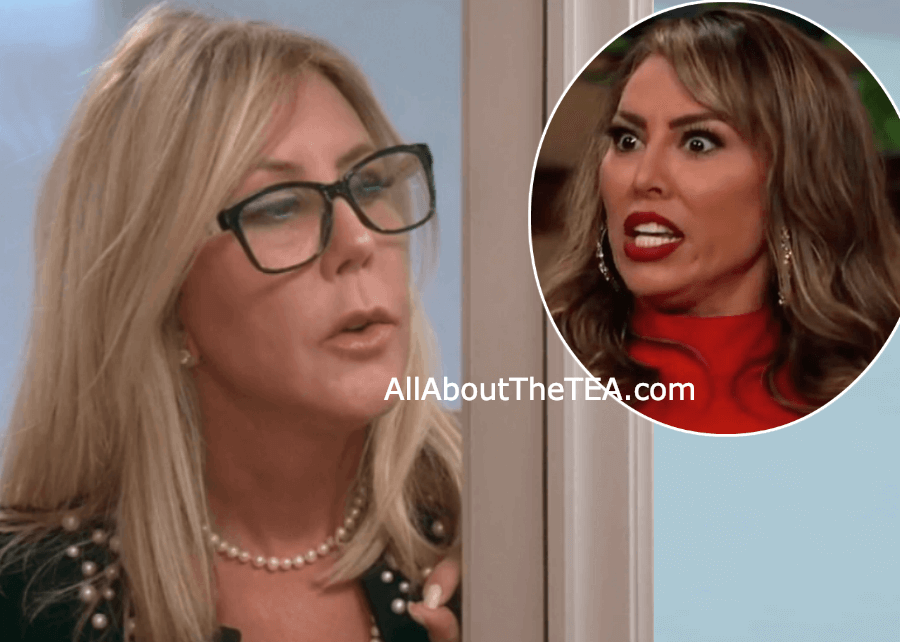 The Real Housewives of Orange County have begun filming Season 14 — and Kelly Dodd's claws are out!
EXCLUSIVE: Kelly Dodd's 'Out of Control' Cocaine Habit & Family Drama Revealed!
In light of an audio shocker exclusively obtained by AllAboutTheTEA.com, it appears that Kelly has launched an effort to bully Vicki off the Bravo stage.
Kelly Dodd Threatens To Hit Vicki Gunvalson 'Directly in the Face'
In a nasty recorded message sent to Vicki by the mouthy reality star, Kelly slams Vicki for calling her out after she insulted her appearance, via a nasty comment posted on Instagram. The gal-pal photo was posted by Tamra Judge, and is simply captioned "Three."
Kelly, 43, calls Vicki a "little pig of a fu*king bitch" in the scathing audio — the harsh verbal beatdown delivered by an animated emoji pig.
"You look like sh*t," Kelly adds, after ordering an end to all communication.
Press play below to see the animated emoji pig and listen to the audio of Kelly Dodd's vicious attack.
Kelly's unfolding scheme seems to fly in the face of Vicki's renewed friendships with Tamra Judge and Shannon Beador.
EXCLUSIVE VIDEO: Kelly Dodd's Mother Says 'RHOC' Daughter Pushed Her Down A Flight of Stairs! 
Kelly and Vicki's friendship crashed after Kelly Dodd's ex, Michael Dodd, requested that Steve Lodge arrange a meeting between himself and one of Vicki's friends.
EXCLUSIVE: Kelly Dodd's Daughter Facing Expulsion From Private School Over "Bitch" Attack on Vicki Gunvalson!
Controversy has swirled around Kelly's vicious reactions to adversaries — but it looks like Kelly is going scorched earth against Vicki — the only original Housewife still in the game.
Vicki Gunvalson Says Kelly Dodd Won't Quit 'RHOC' Because She Has No Career — Kelly Claps Back 'You're Jealous!'
A ROCK solid source dished to AllAboutTheTEA.com that "Kelly has nothing to do with Vicki's contract negotiations." The source added:  
"No decision has been made by Vicki. But to be very clear, she will NEVER  be back as a 'Friend of a Housewife.'"
Do you think that Kelly Dodd is acting like a bully towardsVicki Gunvalson? Sound off in the comments below!
The Real Housewives of Orange County season 14 is currently filming.
"Like" us on Facebook  "Follow" us on Twitter and on Instagram