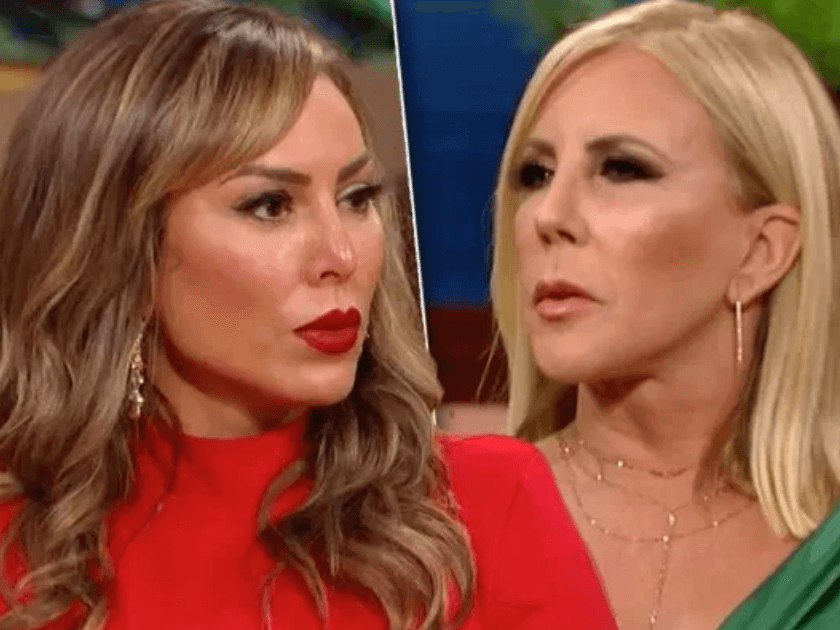 Kelly Dodd is known as a hot head who loses her cool in the face of conflict — and once again,The Real Housewives of Orange County star is violently lashing out.
A recent Instagram post made by Tamra Judge boxing her husband, Eddie Judge, triggered the Costa Mesa resident to wish violence upon Vicki Gunvalson. 
"In the boxing ring of life, it's not how hard you can hit, But rather how many times you can get hit and keep moving forward." Tamra captioned her post — referencing a quote from the movie Rocky.
Kelly, 43, responded to the post  by commenting, "I wish I could do that to someone we know! But hit directly in the face."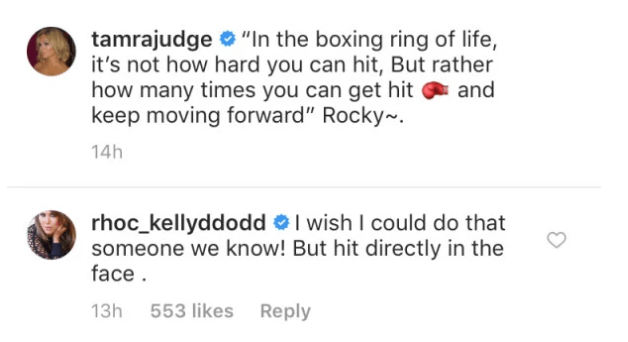 'RHOC' Reunion Tea: Kelly Dodd Lashes Out at Producers After Vicki Gunvalson Outs Her Cocaine Habit!
The Real Housewives of Orange County star's post prompted a fan to inquire if Kelly was referring to Vicki Gunvalson. "Please tell me the initials are V.G….lol," one fan questioned.
"Yep," Kelly confirmed.
Kelly entered an ugly sparring match with Vicki Gunvalson during season 13 — and their feud escalated when Vicki accused Kelly of drug abuse during the reunion and threatened to quit the Bravo hit if Vicki returned for season 14.
"If they don't do something to Vicki how could I go back … I'm not going to sell my soul for this ratchet liar!" Dodd replied to a fan's Instagram comment on November 20.
RELATED: 'RHOC' Vicki Gunvalson Reveals Who Told Her About Kelly Dodd's Cocaine Habit!
In December, the Coto Insurance founder took aim at her rival on Twitter, saying that Kelly had "no job or career."
AllabouttheTEA.com exclusively reported in September on Kelly Dodd's alleged "out of control" cocaine habit. An Orange County snitch claims Kelly also struggles with alcohol dependency. 
The Real Housewives of Orange County is currently on hiatus.
"Like" us on Facebook  "Follow" us on Twitter and on Instagram