Exclusive
EXCLUSIVE: Why Jim Edmonds' Family Hates Meghan Edmonds: "She's Mentally Deranged & Evil'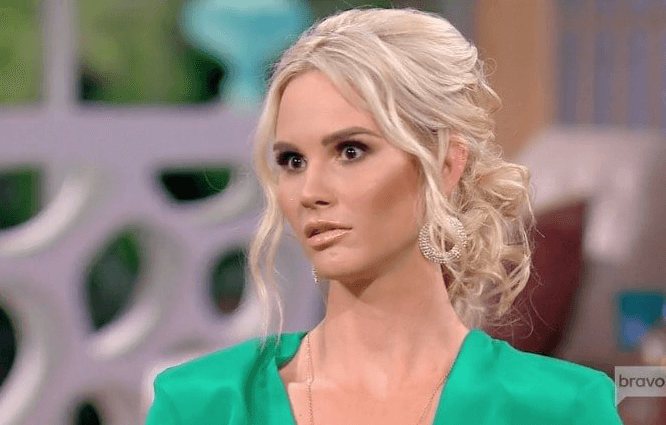 The split between Jim Edmonds and Meghan Edmonds has turned ugly and family members are speaking out about the couple's turbulent relationship.
Jim Edmonds' family and friends are rejoicing after the Fox Sports broadcaster dumped his estranged wife Meghan Edmonds — and AllAboutTheTEA.com has exclusive details from a family member.
"Jim wasn't himself after marrying Meghan." The family insider shared with AllAboutTheTEA.com. "He literally turned into a man none of us knew anymore."
"She [Meghan Edmonds] isolated Jim from everyone." The source continued. "None of us speak to her and it's not just family…also his friends and employees."
EXCLUSIVE: Jim Edmonds' Steamy Affair While Meghan Was Pregnant With Twins EXPOSED — D*ck Pics, Threats, Hush Money & More!
As reported, Meghan Edmonds accused Jim Edmonds of "having an affair" with their former 22-year-old nanny before Jim filed for divorce on Friday, October 25. The couple had been fighting for weeks leading up to the divorce filing and barely speaking, according to a family source.
As exclusively reported, Jim's relationship with Meghan overlapped with his second marriage to Allison Jayne Raski. Jim started secretly dating Meghan Edmonds two years before he tied the knot with Meghan Edmonds in October 2014. That was the same year that he divorced Allison.
EXCLUSIVE: Jim Edmonds' Ex-Wife Allison Jayne Raski Breaks Her Silence In Blistering Statement Dragging Meghan Edmonds!
The family member describes Meghan Edmonds as "mentally deranged and evil."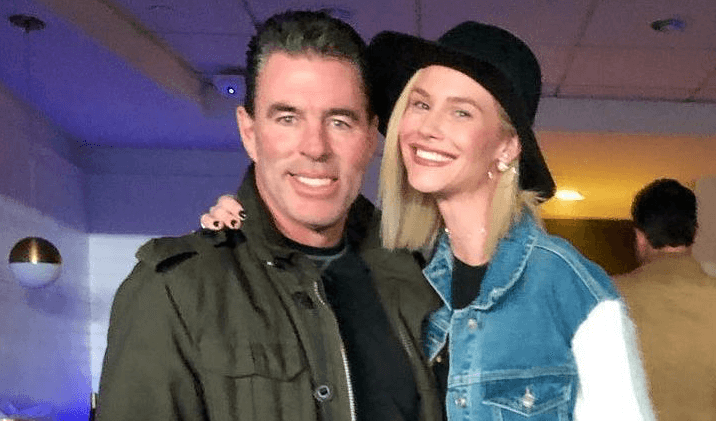 The source claims the mom of three is, "a compulsive liar. Every blog and interview is filled with lies to promote her as a victim. Unfortunately she has credibility so people believe whatever she puts out there. 90% has no truth to it."    
As fans know, Meghan has been in the press slinging mud at her estranged husband and his family — specifically her mother-in-law. 
In an interview with US Weekly, Meghan revealed that after Jim Edmonds' affair with the baseball madame a.k.a Jennifer Villegas she blamed his behavior on his mother's parenting.
"Jim's mom has her own set of demons and when Jim sexted on me I emotionally unloaded on her for not nurturing her baby son so many years ago. There are many reasons for me arriving at this conclusion." She told the outlet.
Read Also: Meghan Edmonds Blames Jim Edmonds Mother For His Affair With the Infamous Baseball Madam!
Meghan continued, "I blamed his mom for part of Jim's demons that led to his cheating on me. It wasn't fair of me to do but this is what Hayley is referring to." 
As previously reported, Jim Edmonds' daughter, Hayley Edmonds revealed Meghan blocked Jim's mother on Instagram, and treated her grandmother "disgusting."
"I have a good relationship with Allison and her husband, my sister and I both do. The way Meghan treats my dad's mom is disgusting. And we've all just had to sit quietly and I'm just done with it," Hayley told Us, claiming that Meghan blocked her grandmother on Instagram. "It's a bummer. Because my grandma just wants to see pictures of her grandkids and she had to get them sent to her every day. It just really bummed her out. That really sucks."
According to the source, Meghan Edmonds' claims against Jim's mother are 100% false, "His mother is a sweet innocent soul" the family member shared.
Follow All About The Tea as we cover all the divorce drama between Meghan Edmonds and Jim Edmonds.
Stay Connected With All About The Tea: Twitter Ι Instagram Ι YouTube