Exclusive
EXCLUSIVE: Michael Dodd Beaten & Tortured By Ex-Wife Kelly Dodd During Their Marriage — He Got A Restraining Order!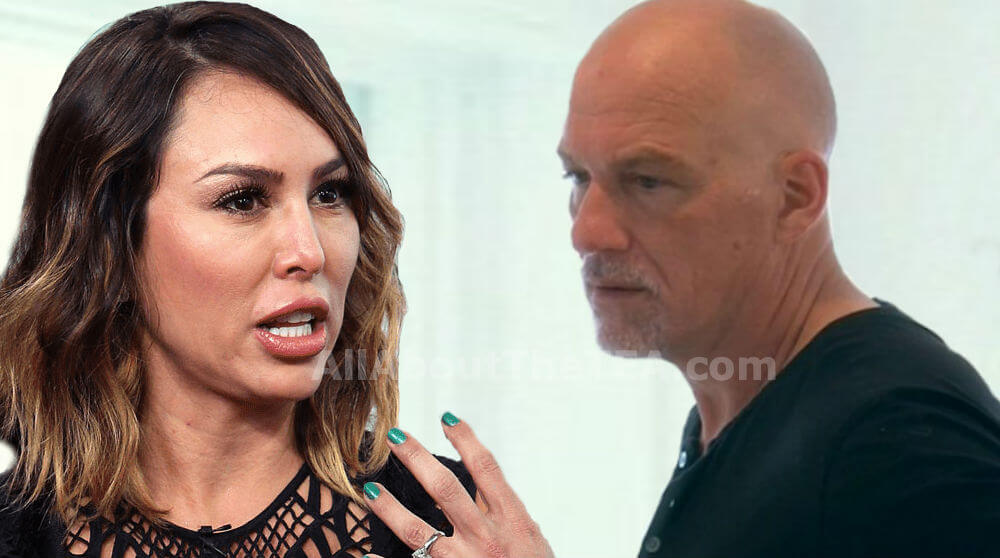 Kelly Dodd is feeling the heat after lashing out at her Real Housewives of Orange County co-stars during a recently aired cast trip to Arizona.
Kelly Dodd has become notorious for her unhinged verbal outbursts, but stunned the cast when she struck Shannon Beador and Gina Kirschenheiter during the spa getaway. 
Kelly Dodd Lashes Out At Family Members After She Was Exposed For Ignoring Her Sick Mother — Kelly's Family Drags Her!
A member of Kelly's family is speaking out — and alleging that Kelly Dodd's filmed antics reflect a repeated pattern of behavior. The insider claims that Kelly's ex-husband, Michael Dodd, was on the receiving end of Kelly's wrath — many times. 
"Kelly regularly beat up Michael during their marriage — and once even gave him a black eye, " the family insider says.
According to the tipster, the beatings were routine and shared details of one disturbing incident where the Real Housewives of Orange County star came home drunk and attacked. 
"Michael was laying on the couch one night when she [Kelly Dodd] came home from the bar, and they got in a fight and she clawed his face and punched him in the eye." The ROCK solid source revealed to AllAboutTheTEA.com.
"His [Michael Dodd] face was so badly beaten that he couldn't leave the house for over a week." The source continued. "He was tortured in that marriage."
The tipster adds that Michael had documented evidence of his injuries — and even shared a photo of his black eye and battered body. 
EXCLUSIVE: New Shocking Details of Kelly Dodd's Violent Bar Fight Exposed — Threatening Voicemails, Photos and Assault Victim Pressing Charges!
Vicki Gunvalson also revealed on Instagram that her fiance, Steve Lodge, saw a photo of the "damage to his  [Michael's] face." 
On July 6, 2014, Kelly Dodd was arrested and charged with Domestic Battery for beating up Michael and severely injuring him. Michael requested a protective order on July 11, asking to have "no personal, electronic, telephonic or written contact," with his then wife. "Kelly Denise Dodd did willfully and unlawfully inflict corporal injury resulting in a traumatic condition upon [Michael Dodd], who was the spouse of the defendant," court documents obtained by AllAboutTheTEA.com reveal. Kelly was ordered not come within 100 feet of Michael.
In September 2018, Kelly Dodd's brother, Eric Meza, leaked a video recording of their mother, Bobbi Meza, confirming that Kelly had pushed her down a flight of stairs. Click here to read details.
In April, Kelly Dodd was publicly accused of viciously attacking a woman linked to her Bravo featured beau, Dr. Brian Reagan, in a San Diego bar. Kelly and Reagan split shortly after the alleged violent altercation. 
As reported, Bravo forced Kelly into an anger management program after she repeatedly lashed out in anger, in Arizona. Tamra Judge is expected to call out Kelly's fiery temper later in the season.   
Watch The Real Housewives of Orange County, Tuesday nights, at 9:00 pm, ET, on Bravo. 
"Like" us on Facebook  "Follow" us on Twitter and on Instagram