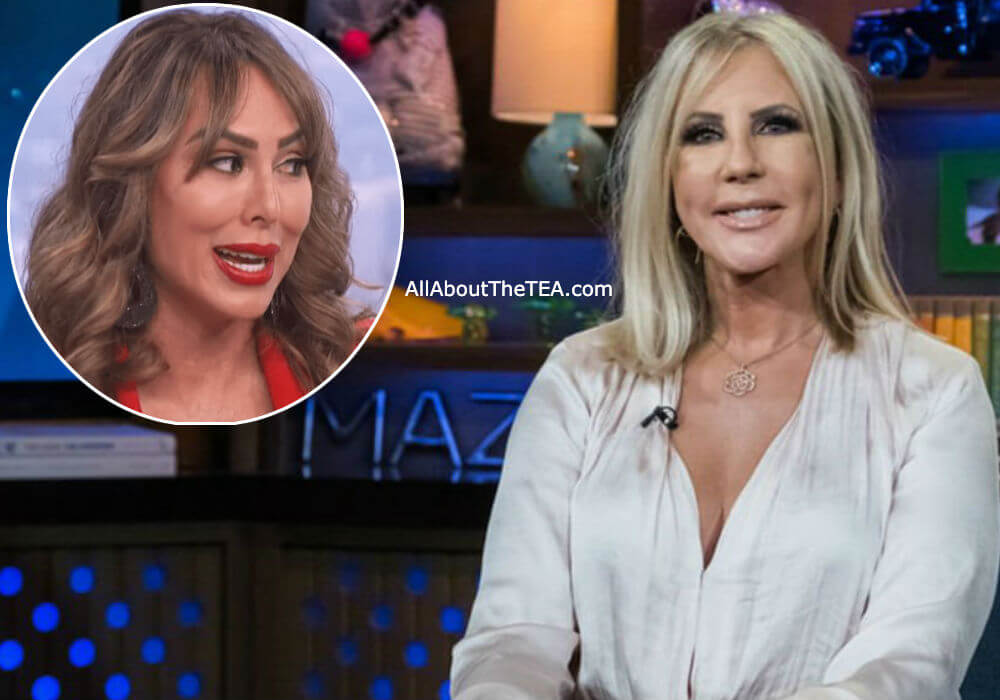 Vicki Gunvalson is fighting back after her Real Housewives of Orange County co-star, Kelly Dodd, labeled her a stale 'senior citizen' in a recent interview.
Kelly Dodd Attacks Tamra Judge and Vicki Gunvalson
Kelly Dodd, 43, bashed Tamra Judge, 51, in the same interview — and declared both ladies 'stale' and labeled Vicki a 'senior citizen.'
"I feel like Tamra and Vicki are stale," Kelly told PEOPLE — noting that Vicki Gunvalson was "more like a senior citizen" to her.
"What I used to have in common with Vicki is that she used to be fun," Kelly told the outlet. "We used to get our hair done together, our nails done together, those are kind of things that we had. But, you know, she's a grandma. I'm not a grandma, I have a young daughter, her kids are all grown," Kelly continued. "She's more like a senior citizen to me."
EXCLUSIVE: Kelly Dodd's Mother Says 'RHOC' Daughter Pushed Her Down A Flight of Stairs! 
Vicki Gunvalson Claps Back At Kelly Dodd
The Coto Insurance CEO clapped back hard on Instagram — and took Kelly to task for slamming her role on The Real Housewives of Orange County.
"I used to feel sorry for her, now I don't," Vicki wrote about Kelly in a lengthy Instagram response. "She is an angry, volatile person. Regarding her stating we are stale and don't have storylines…. Listen up girl! Our lives are always evolving and changing. We don't have 'storylines.'" 
EXCLUSIVE: Kelly Dodd's Raunchy Sex Train During A Coked Up Threesome Exposed!
Vicki Gunvalson, 57, accused Kelly of reality TV fakery, while defending her life on and off the show. 
"It's a 'reality show'…our reality!! Not fake stories like you," she continued. "I am a successful business owner, employ and inspire people all over the world to be financially independent of a man."
"Your only job is to find older rich men who want an arm ornament," Vicki wrote.
"You rent a 900 sq. ft apartment and pretend to be all smart!" Vicki added. "You mentioned you got a 'windfall' from Michael and can pay cash for a home like Tamras. Then why don't you do it??"
Kelly Dodd and Tamra Judge's Twitter Fight After Season 14 Premiere
As reported, Kelly and Tamra scrapped on Twitter after Tuesday's premiere episode, swapping barbs over Tamra's splashy home reveal.
VIDEO: Kelly Dodd and Gina Kirschenheiter Caught Fat Shaming Vicki Gunvalson Upon Her 'RHOC' Return!
The Real Housewives of Orange County airs Tuesday nights at, 9:00 pm ET, on Bravo. 
"Like" us on Facebook  "Follow" us on Twitter and on Instagram