Southern Charm
Thomas Ravenel Seeking Full Custody After Kathryn Dennis Fails Court Ordered Drug Test In Custody Battle!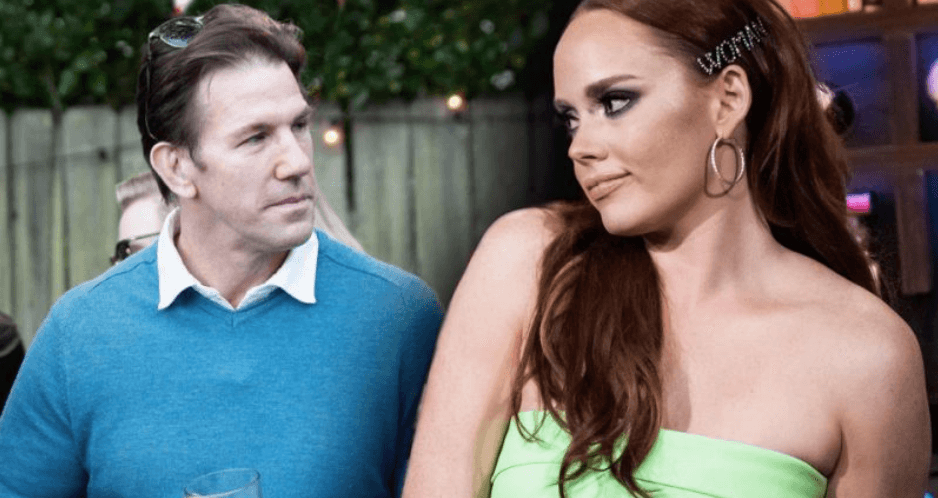 Thomas Ravenel and Kathryn Dennis have been in a weeks-long legal battle — fighting for custody of their two children, Kensington, 5, and Saint, 3.
Thomas Ravenel scored a huge legal victory in his custody case after his baby mama, Kathryn Dennis, failed a court ordered drug test on June 14. She tested positive for marijuana, benzodiazepines and amphetamines — as a result, Thomas is requesting the court strip custody away from the troubled mom. 
RELATED: Patricia Altschul Ordered To Be Grilled Under Oath By Thomas Ravenel In Custody Battle!
On June 13, Thomas and Kathryn underwent court ordered drug tests. They had to give blood, alcohol, urine and hair drug tests. On June 14, "while in the possession of the children, Kathryn produced a urine test positive for marijuana, benzodiazepines and amphetamines." According to court documents, Kathryn has prescriptions for benzodiazepines and amphetamines, but the marijuana is not allowed.
RELATED: 'Southern Charm' Star Shep Rose Reveals Kathryn Dennis Snapped & Had An Off-Air "Breakdown"
However, the Southern Charm star "disputes the veracity of the June 14, 2019 urine tests because her hair test was negative." Thomas claims that Kathryn wears wigs, hair extensions and routinely bleaches and dyes her hair, which would make her hair tests unreliable.
Kathryn's failed drug test is a game-changer. The development gives Thomas the upper-hand, landing him in a positive position with the court. 
RELATED: 'Southern Charm' Fans Accuse Kathryn Dennis of Being High During Watch What Happens Live Appearance!
The father of two stated in the documents that Kathryn did produce a negative urine test after her positive test, "but the marijuana detected in the June 14, 2019 test could have been flushed out of her urine by that time."
Additionally, Thomas, 56, alleges that Kathryn has purchased fake urine — pointing to $315 receipt from an online store. And claims Kathryn's mother is primarily cares for the children when they are in the mother's custody.
On June 26, Thomas and Kathryn appeared in court to tackle this matter in a scheduled temporary hearing where Thomas and other witnesses submitted affidavits to support the claims made by Thomas against Kathryn. 
RELATED: Was Kathryn Dennis High At The 'Southern Charm' Season 3 Reunion — Fans React To Her Bizarre Behavior!
Kathryn, 26, was arrested for underage drinking and disorderly conduct when she was 20 years old.
In 2016, Kathryn traveled to California for rehab after she tested positive for marijuana, cocaine and opiates and lost custody of her children. 
Does Kathryn Dennis really want full custody of her kids, if she's failing drug tests? Sound off below!
"Like" us on Facebook  "Follow" us on Twitter and on Instagram