Southern Charm
Thomas Ravenel Trashes Andy Cohen in Custody Battle with Kathryn Dennis!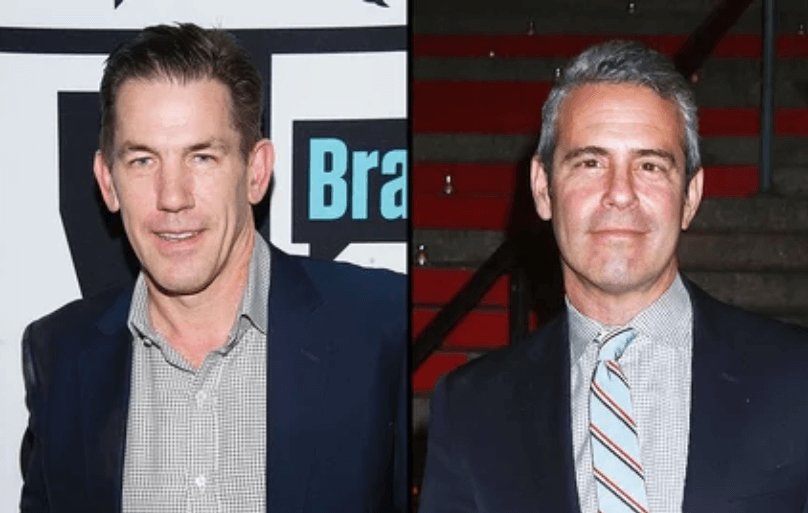 Southern Charm personality, Thomas Ravenel, is slamming Bravo bigwig, Andy Cohen, and accusing him of being in cahoots with his ex and mother of his children, Kathryn Dennis.
 Thomas Ravenel demanded that the court set a hearing after Bravo released the current Southern Charm season trailer.
Kathryn Dennis Blasted By Judge For Discussing Custody Case on 'Southern Charm', Unseals Court Records & Orders Her to Pay Thomas Ravenel's Attorney Fees!
He was reportedly angry that Bravo used photos of the ex-couple's children and made mention of their ongoing custody battle, according to court documents obtained by The Blast.
Thomas Ravenel Accuses Patricia Altschul of Conspiring With Kathryn Dennis To Lose Custody of His Kids — 'Southern Charm' Star Subpoenaed!
Ravenel, 56, also cited Kathryn's recent Watch What Happens Live appearance, accusing her of appearing "highly intoxicated on drugs and/or alcohol" during the sit-down. Ravenel took issue with Kathryn stating — "he won't leave me alone," and accused Cohen of encouraging the exchange by commenting, "that's a good line" and "everyone is rooting for you."
'Southern Charm' Fans Accuse Kathryn Dennis of Being High During Watch What Happens Live Appearance!
Ravenel pointed to a case gag order, which prohibits both parties from talking publicly about the case. The developer blasted Cohen for his vocal support of Kathryn, and accused the host of painting him as a liar on the live broadcast. Ravenel is also objecting to Kathryn's "getting full custody of her children" storyline, and accused Bravo of not disclosing the plan to use the custody drama on the show, in previous court hearings. 
Kathryn Dennis Appears Drunk & High In Bizarre Christmas Rant Amid Custody Battle — Watch Here!
Kathryn denied Ravenel's claim that she looked intoxicated, and filed an affidavit stating that she did not disparage him on WWHL. She noted "cherry picked" comments and denied that Ravenel was the subject of any discussion.
 Southern Charm airs Wednesday nights at 9 pm, ET, on Bravo.
"Like" us on Facebook  "Follow" us on Twitter and on Instagram