Southern Charm
Kathryn Dennis Appears Drunk & High In Bizarre Christmas Rant Amid Custody Battle — Watch Here!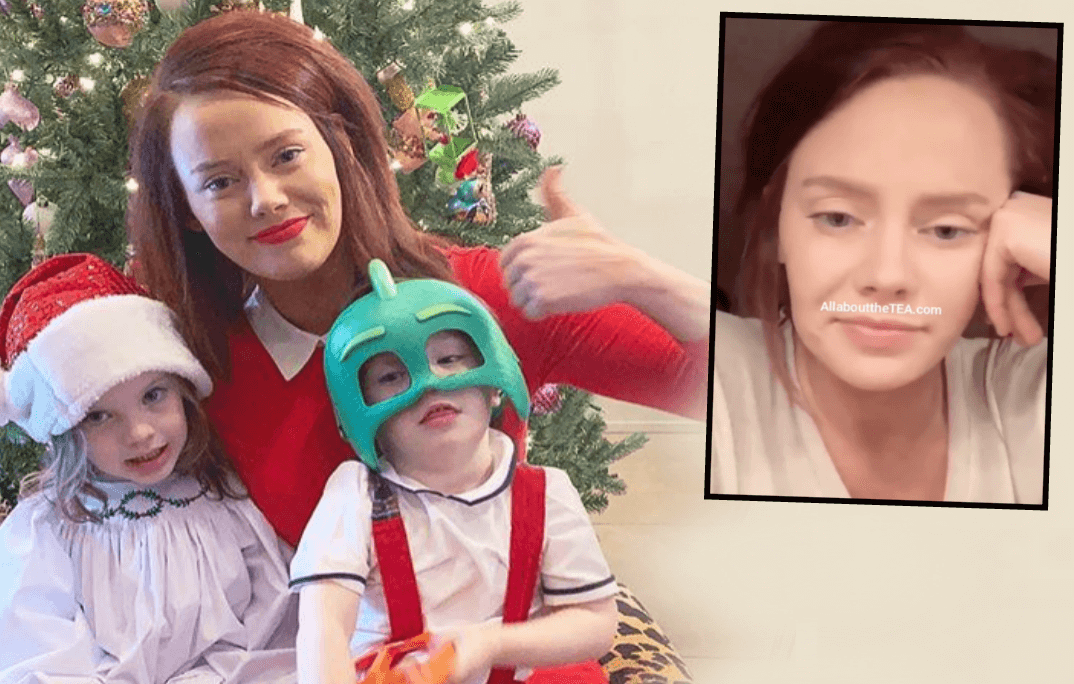 Kathryn Dennis Appears Drunk & High In Bizarre Christmas Rant!
Southern Charm is on hiatus after a tumultuous fifth season — but it appears that rehabbed Charmer, Kathryn Dennis, is partying like it's Season 3!
In a post-Christmas Instagram Live video, Kathryn slurs tired mommy musings with her followers — erratically whispering, cackling and crying, while music blasts in the background.
At one point, Kathryn Dennis bounces between laughter and tears, while lying on a tile floor.
EXCLUSIVE: Kathryn Dennis Attacks Bravo Production Crew In A Fit Of Rage! "She Broke A $5,000 Camera"
The daughter Kathryn shares with former co-star, Thomas Ravenel, Kensie, 4, is also present in the disturbing footage. The reality star's pupils are dilated in the messy video — her countenance seemingly pointing to a sobriety backslide. Press play to watch below.
Kathryn Dennis checked into a rehab facility in June 2016, after court ordered drug testing revealed cocaine, opiates and multiple other drugs in her system.
Kathryn temporarily lost custody of the two children she shares with Ravenel, and has since been recreating a cleaned up image to the public.
RELATED: Kathryn Dennis Forcibly Kicked Out Of Son's Christening For Alleged Drug Fueled Outburst!
The Bravo reality show has chronicled Kathryn's comeback — and fans have cheered the single mom's outward commitment to a sober life.
Kathryn's Instagram followers expressed concern in real time as the video played out, many disturbed by her seemingly altered state and dilated pupils.
Kathryn and Thomas remain locked in a custody dispute, the legal discord further complicated by assault allegations levied against the South Carolina real estate developer.
CLICK: Kathryn Dennis' Nanny Reveals Horrific Child Care By Drug Addict Mom — 'Unbathed, Dirty Clothes & Matted Hair'
Do you believe that Kathryn's sloppy performance points to a relapse — or is her rehabbed image a fake? Will her slurring social media shocker be a custody game-changer? 
Southern Charm is currently filming for Season 6.
"Like" us on Facebook  "Follow" us on Twitter and on Instagram