Life After Lockup's Monique Robinson EXPLODES After Catching Derek With Another Woman Following Their Engagement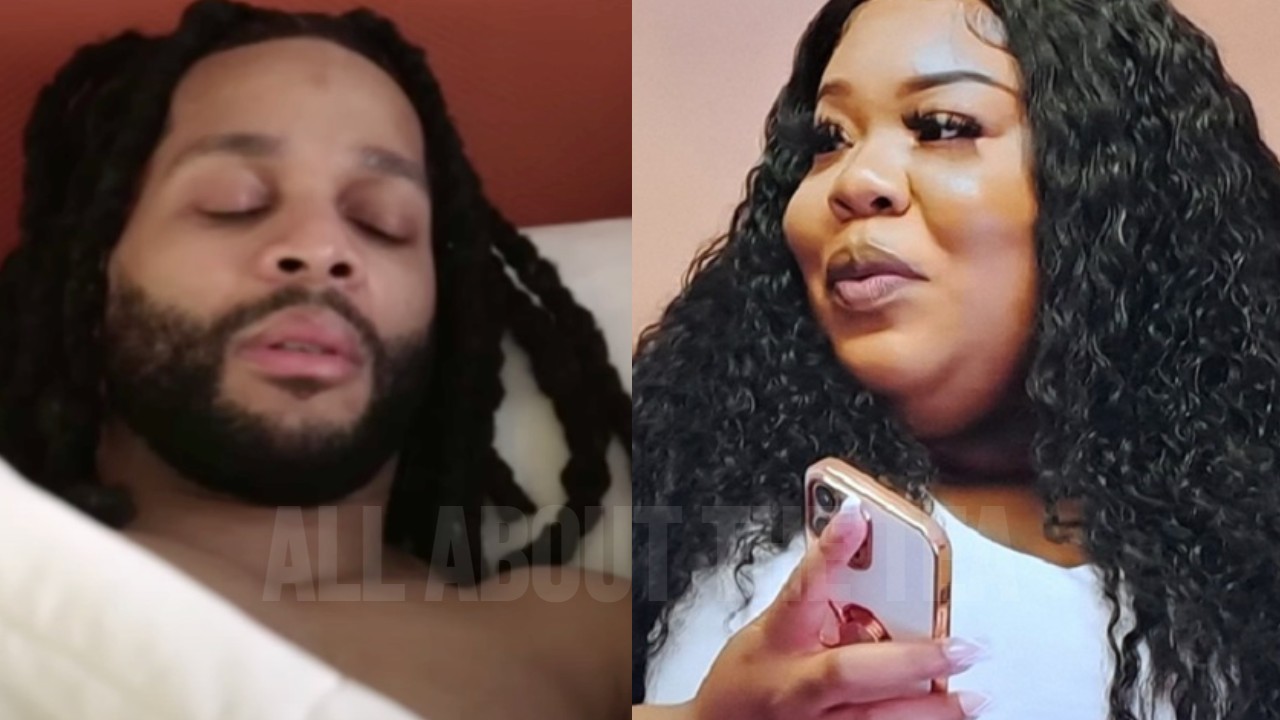 Life After Lockup's Monique Robinson EXPLODES After Catching Derek With Another Woman Following Their Engagement
Although the season finale of Life After Lockup aired last week, drama between Monique Robinson and Derek Warner continue to escalate offscreen.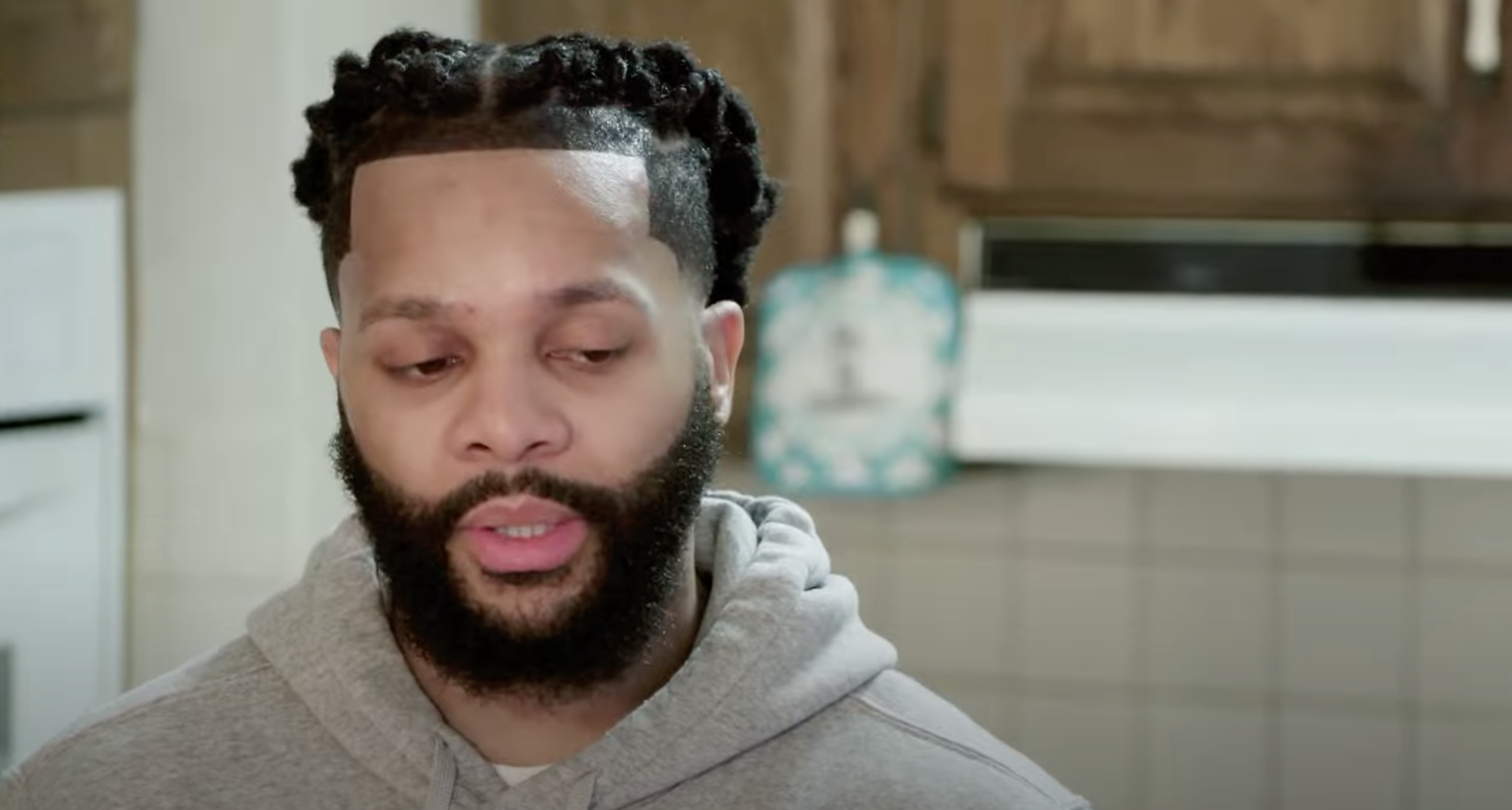 Once again, Life After Lockup star Derek Warner is being put on blast for being unfaithful to his devoted fiancée, Monique Robinson.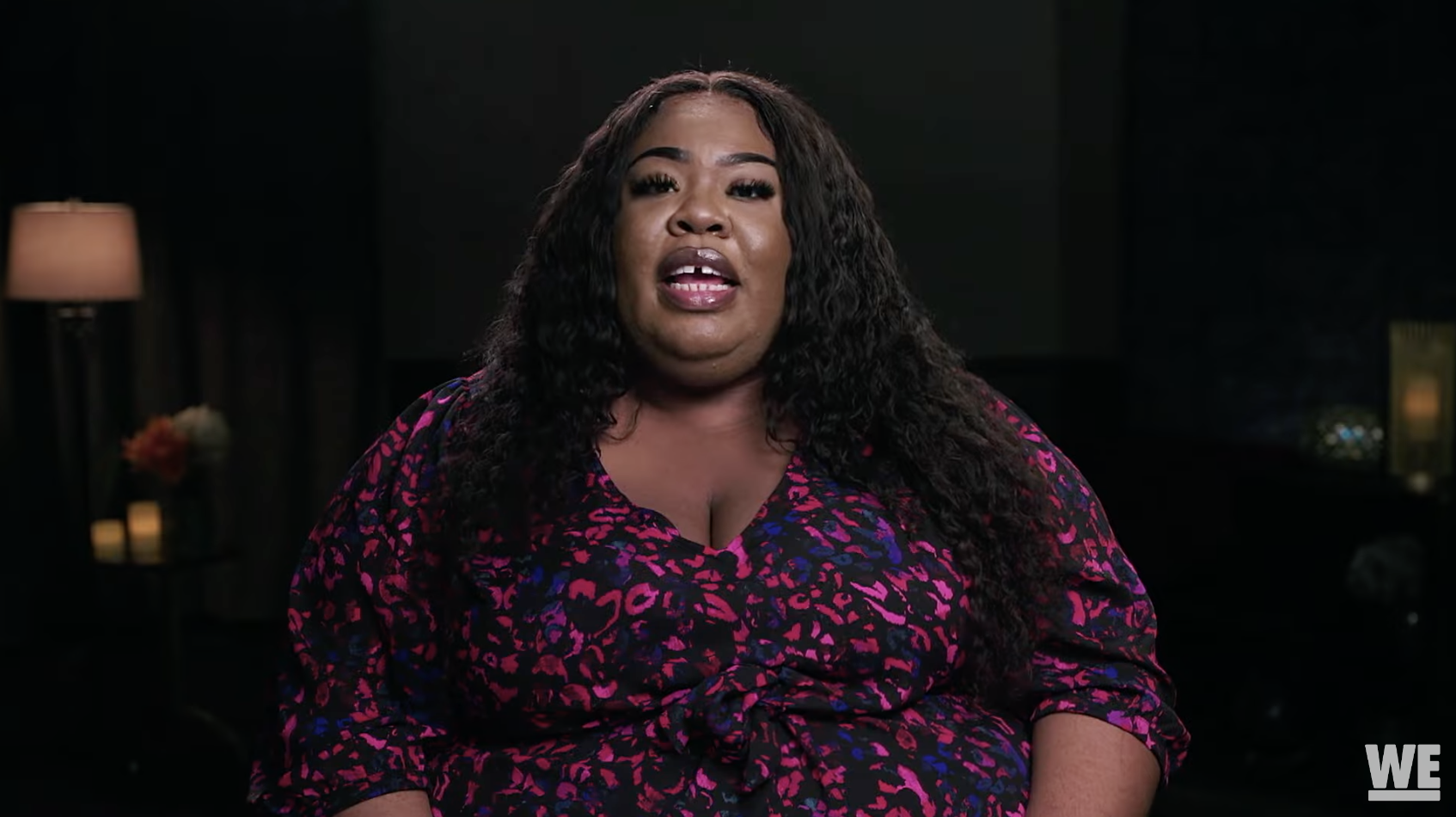 The drama exploded over the weekend, when Monique Robinson slammed Derek for supposedly cheating with another woman during a club hosting gig, he was hired to attend. Derek went IG Live from the club and the mystery woman appeared in his video too much for Monique's liking.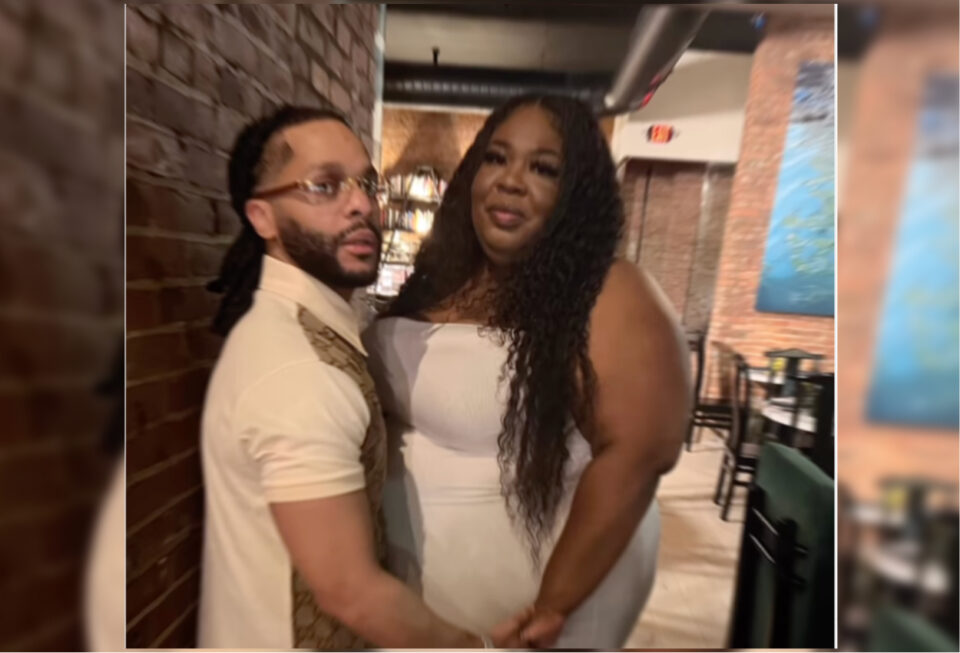 Monique posted a series of comments directed at Derek to her Instagram Stories on Saturday night. The first message stated:
"Now since mfs wanna play, it's really about to be over for this n*gga. I been tryna be cool, but now I don't give no f*ck! The world finna know who you really are! Stay tuned!"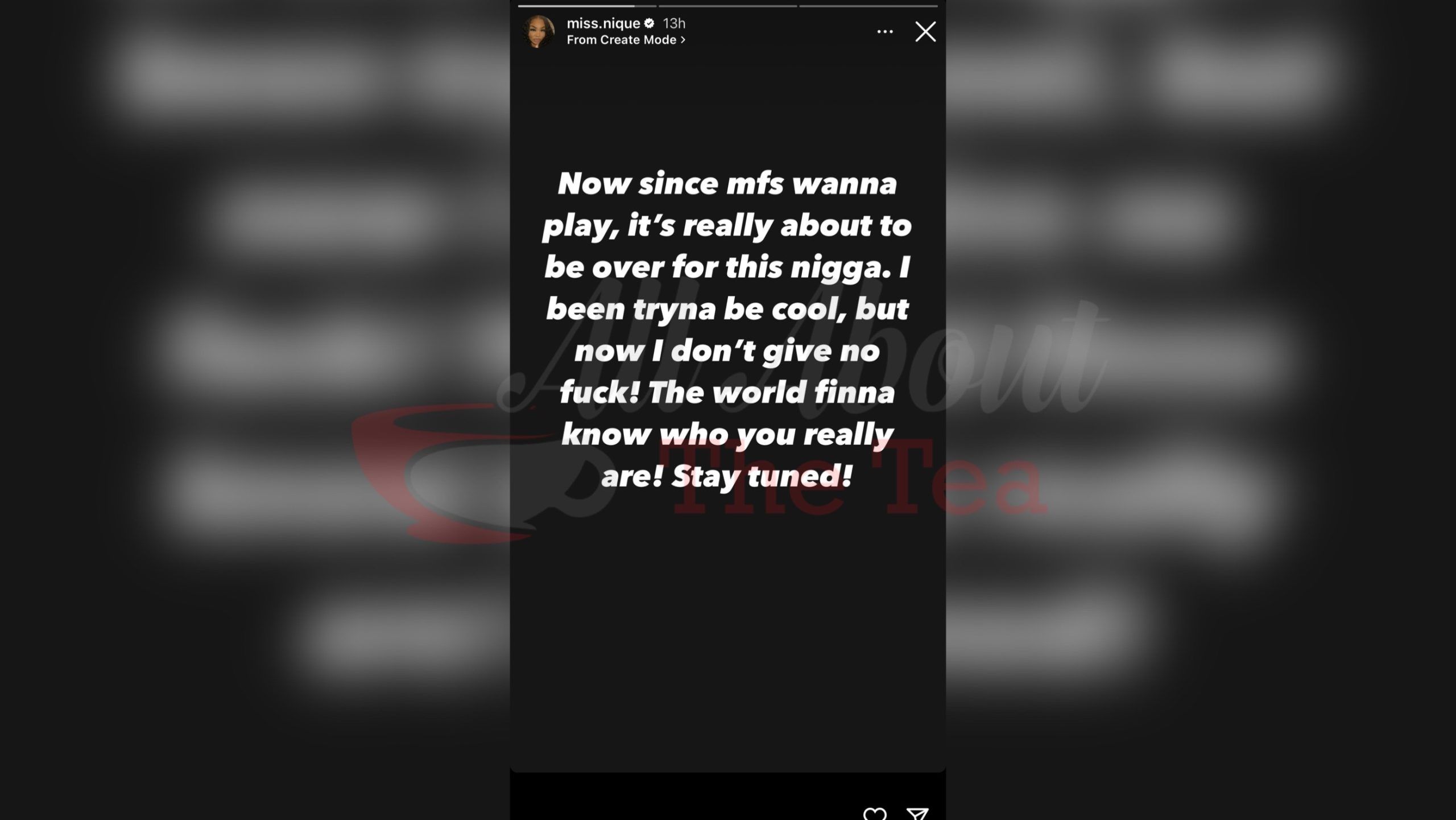 In the second post, Monique shared a screen grab of Derek's live video from the club, with the mystery woman standing behind him. She captioned the photo:
"Real clown sh-t!!! 🤡 he's so embarrassing. I literally just left Cleveland this morning & he just couldn't wait. What a joke! I'll never let a lil n–gga ever play with me again."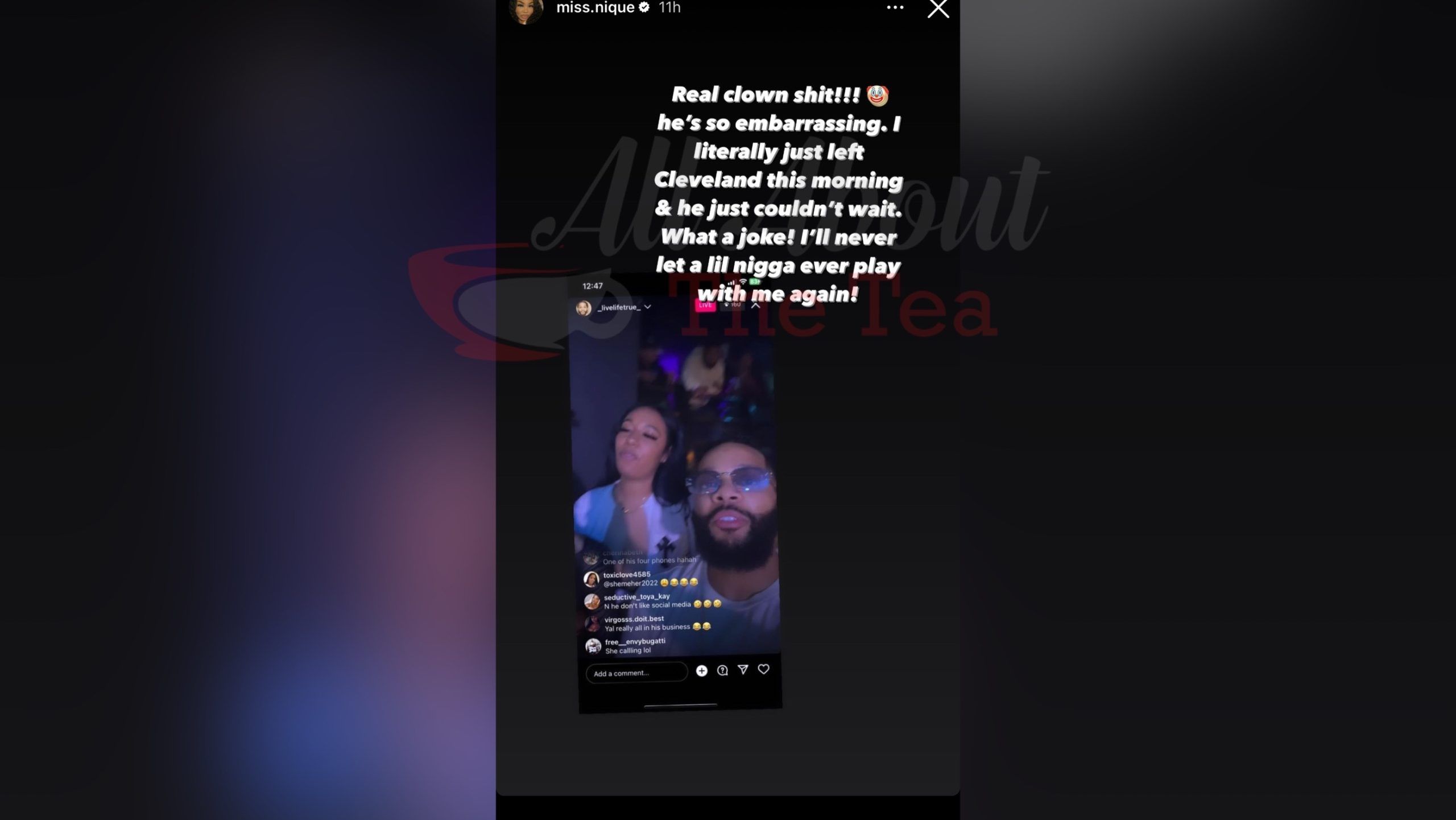 In a subsequent post, Monique wrote:
"I been letting a mf play with me for far too long! Y'all think I'm not finna get my lick back?? I always take the high road. Mf chest finna start hurting fr."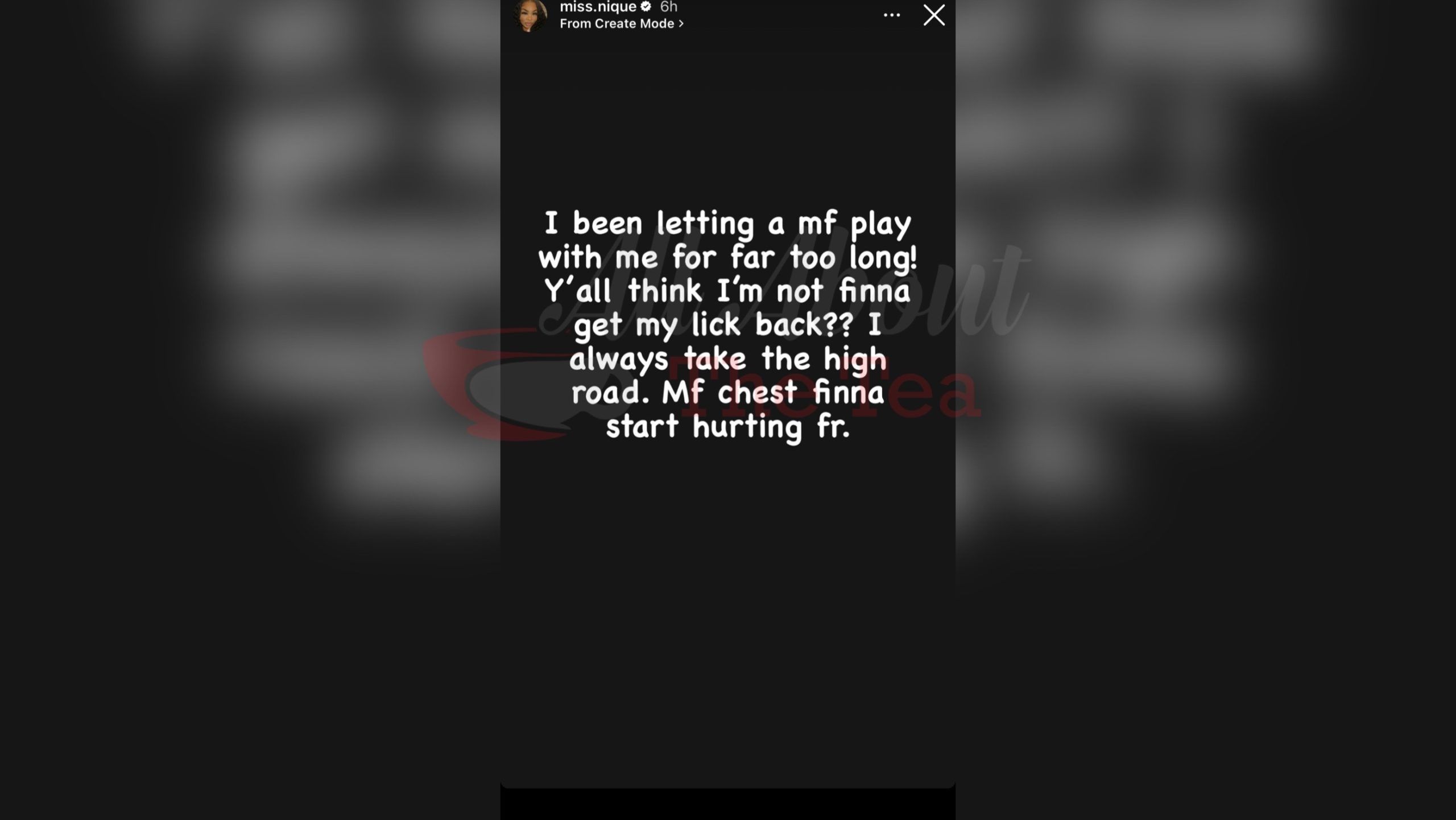 Monique then posted the following meme on her Instagram page — indicating she's now choosing to make herself a priority in the tumultuous relationship with Derek.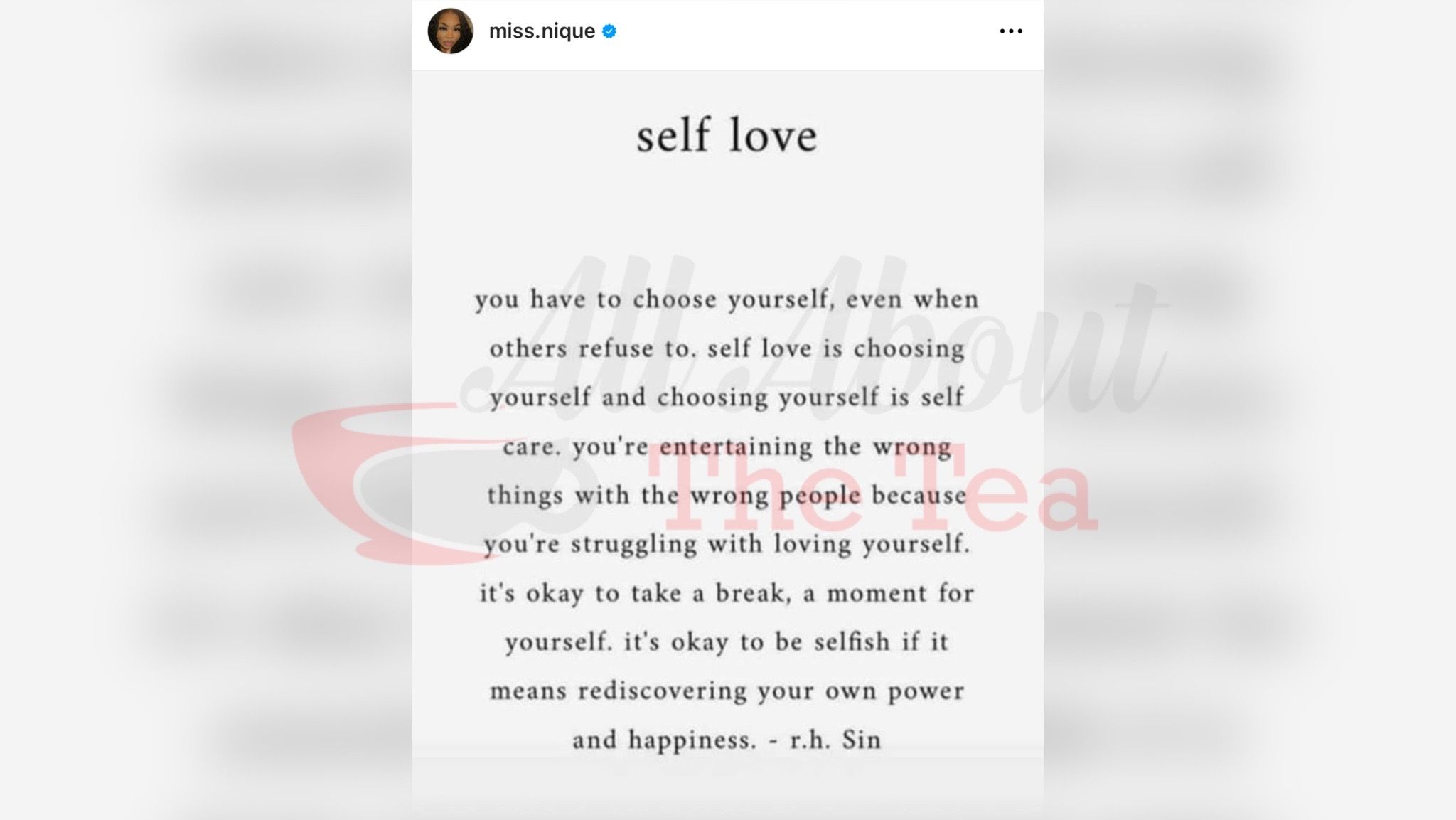 Despite warnings from viewers to leave her toxic relationship with Derek for her own well-being, fans of Life After Lockup are not accustomed to seeing Monique publicly calling out Derek.
Derek clapped back on his IG Story with a little message of his own directed at Monique. He wrote, "She went from my biggest supporter to my biggest hater."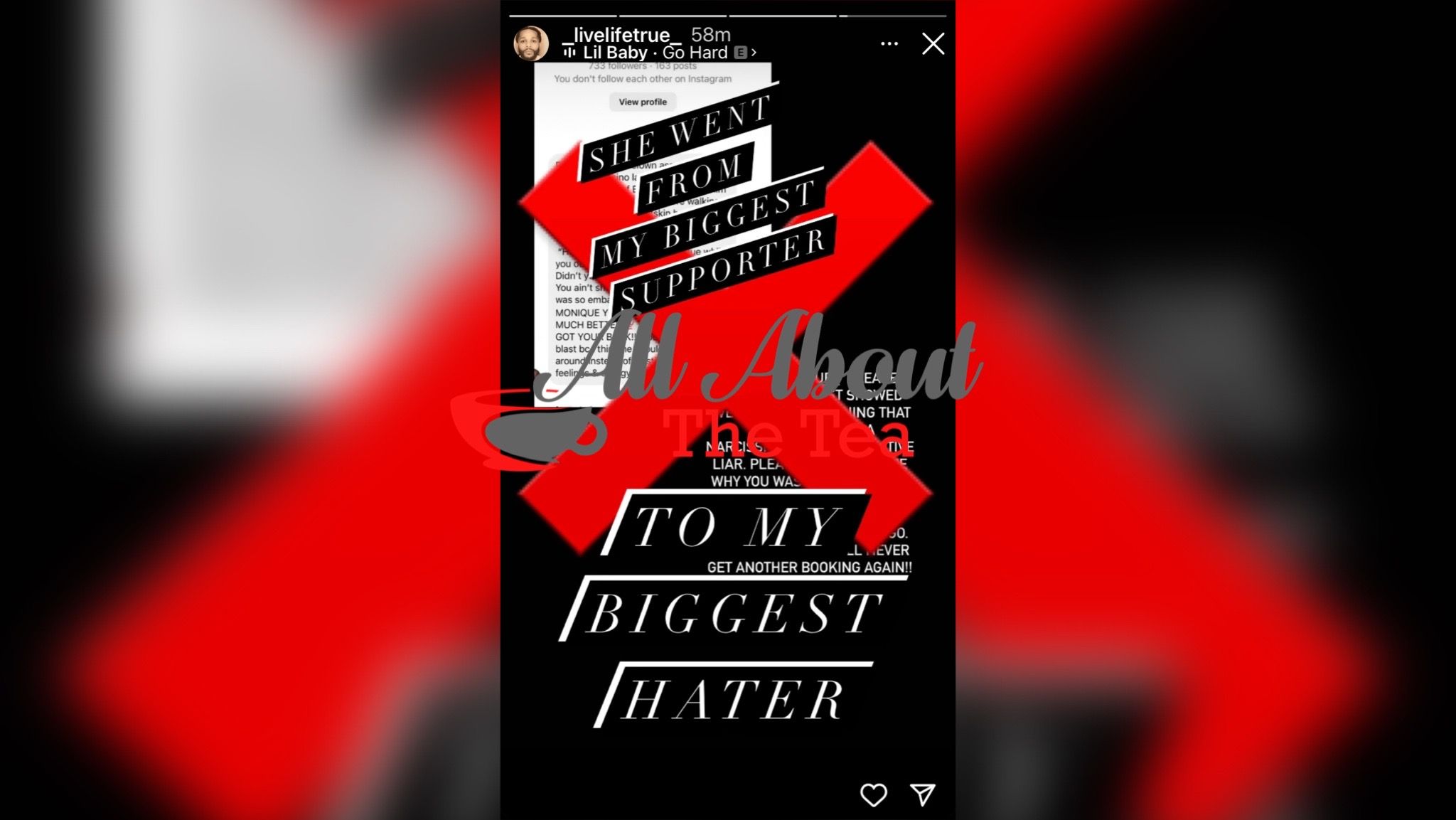 Monique followed up with another message for Derek, "Live life true? (referring to Derek's Instagram handle — which is: LiveLifeTrue) So why u not living in your truth!? 🤔"
After Derek called her his "biggest hater," Monique wasted no time in firing back. She threatened to expose receipts that would prove he had indeed cheated on her in the club. 
"Biggest hater? 😂😂 Say I'm lying and I'll post every receipt. Please!!!!!! I'm still tryna spare u so chill!! Get off the internet before I embarrass you cause you loving the attention right now!"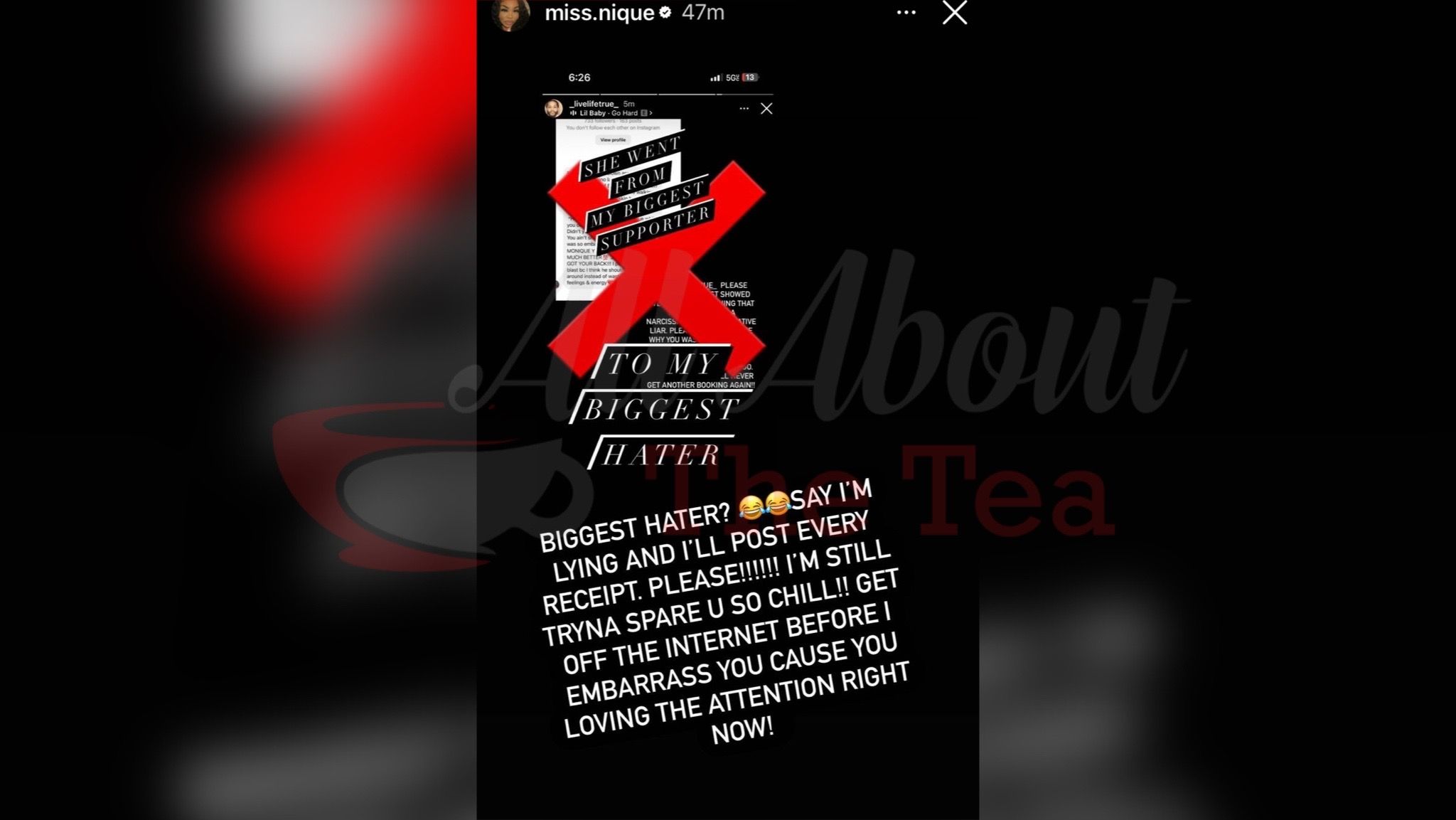 After her threat to expose evidence, Monique posted a video on her Instagram story showing Derek paying $700 to another man and asking for the repayment of $1,200. It is unclear what this transaction was for. Press play below to watch.
In an interview with Carlos King, Derek admitted he cheated on Monique at least ten times since his release from prison. Despite Monique's claims that Derek loves her, his actions tell a different story. During the interview, the convicted felon confessed to cheating on Monique multiple times with over five different women.
RELATED CONTENT:
'Love After Lockup' ROCKED By Prostitution Scandal, Derek's Transgender Sister EXPOSED!
'Love After Lockup' Fans DRAG Derek's Transgender Sister For Fighting Monique and Her Sisters
'Love After Lockup' Star Derek Admits To Recently Cheating On Monique Over 10 Times
'Love After Lockup' Monique Hires Spies To Monitor Derek's Every Move
Stay Connected With All About The Tea: Twitter Ι Instagram Ι YouTube Ι Facebook Ι Send Us Tips
Avigail is an Entertainment blogger at All About The Tea, who specializes in The Real Housewives of Atlanta and The Real Housewives of Potomac. Avigail has a background in marketing. She's a Brooklynite living in the Bahamas, with a passion for travel, writing, reality TV watching, pop culture and spoken word.