'Love After Lockup' Fans DRAG Derek's Transgender Sister For Fighting Monique and Her Sisters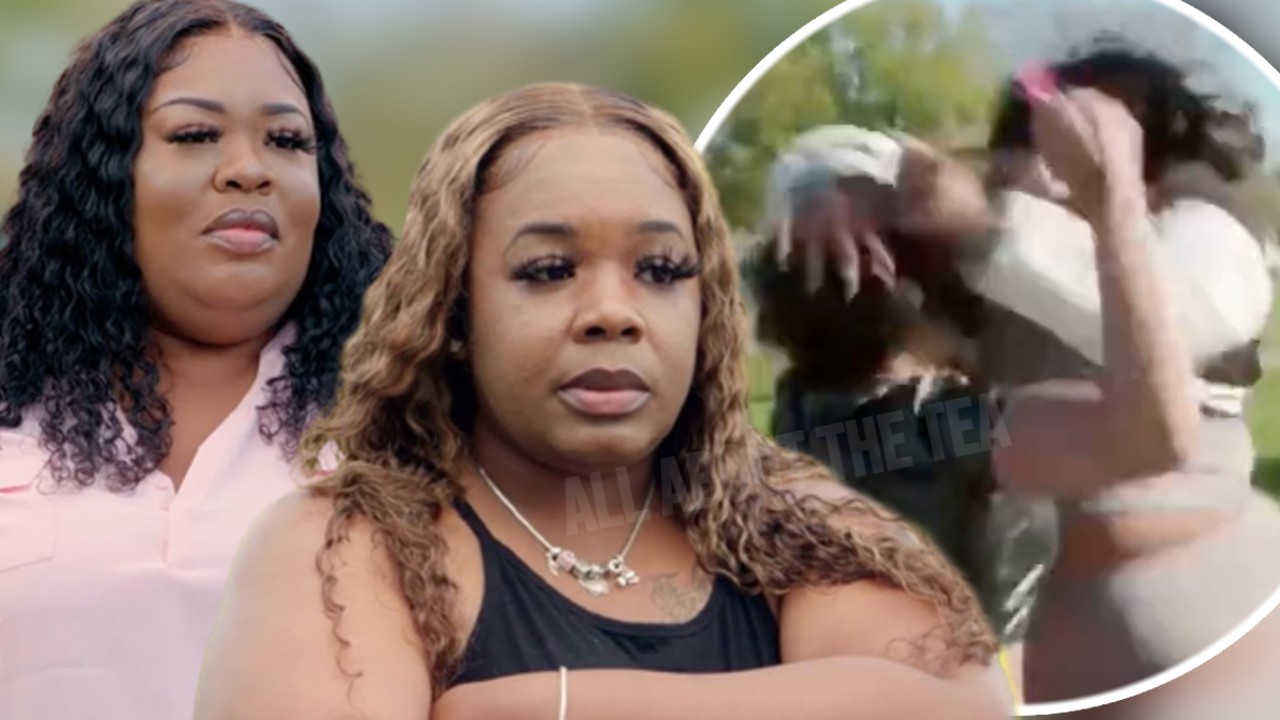 'Love After Lockup' Fans DRAG Derek's Transgender Sister For Fighting Monique and Her Sisters
During the March 10 episode of Life After Lockup, Monique Robinson and her siblings got into a violent brawl with Derek Warner's sisters, Elizabeth and Aubryanna, after tensions boiled over.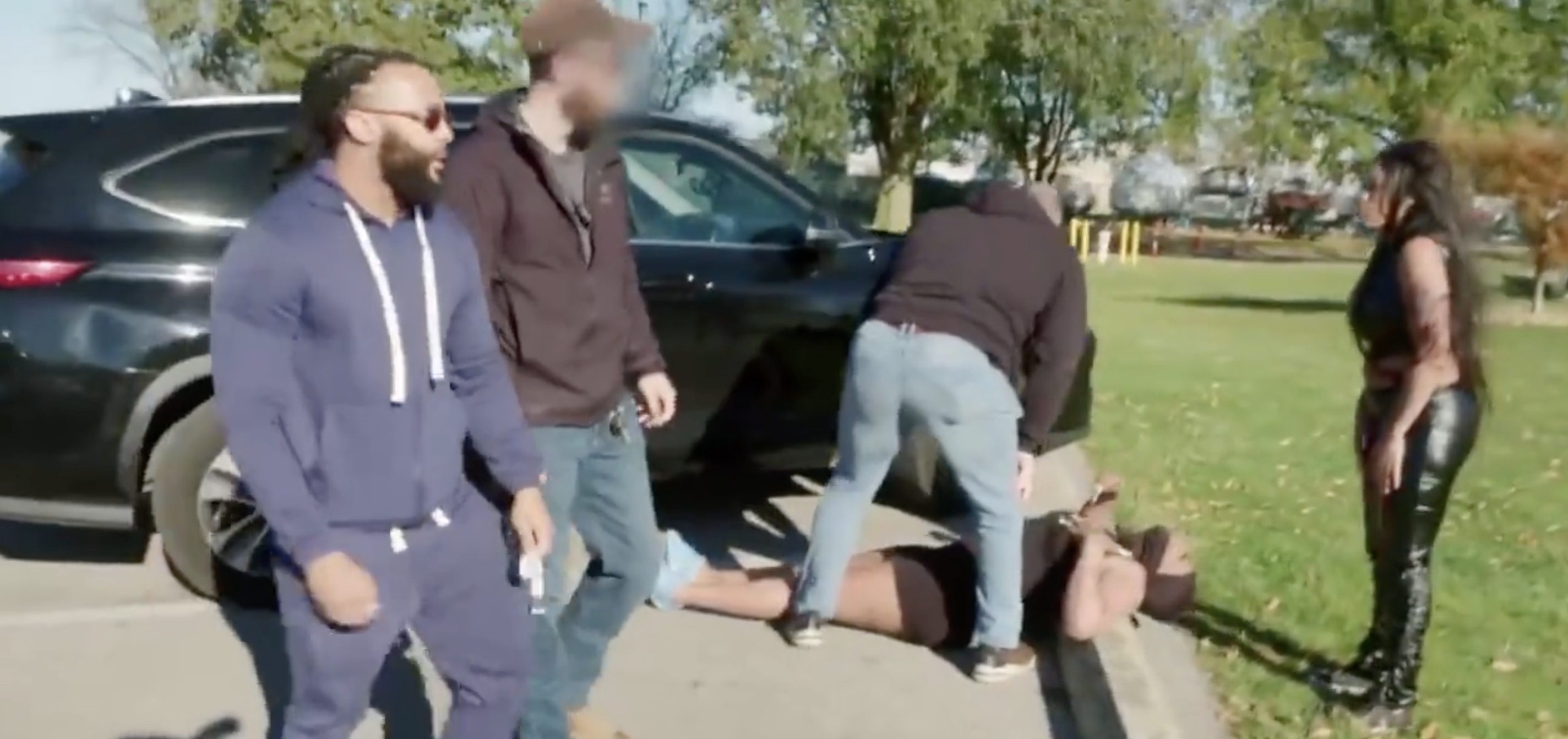 The two groups have been arguing non-stop since Derek was released from prison after serving nine years for drug possession and distribution. Once he came home, Derek's sisters have been constantly arguing with his girlfriend, Monique.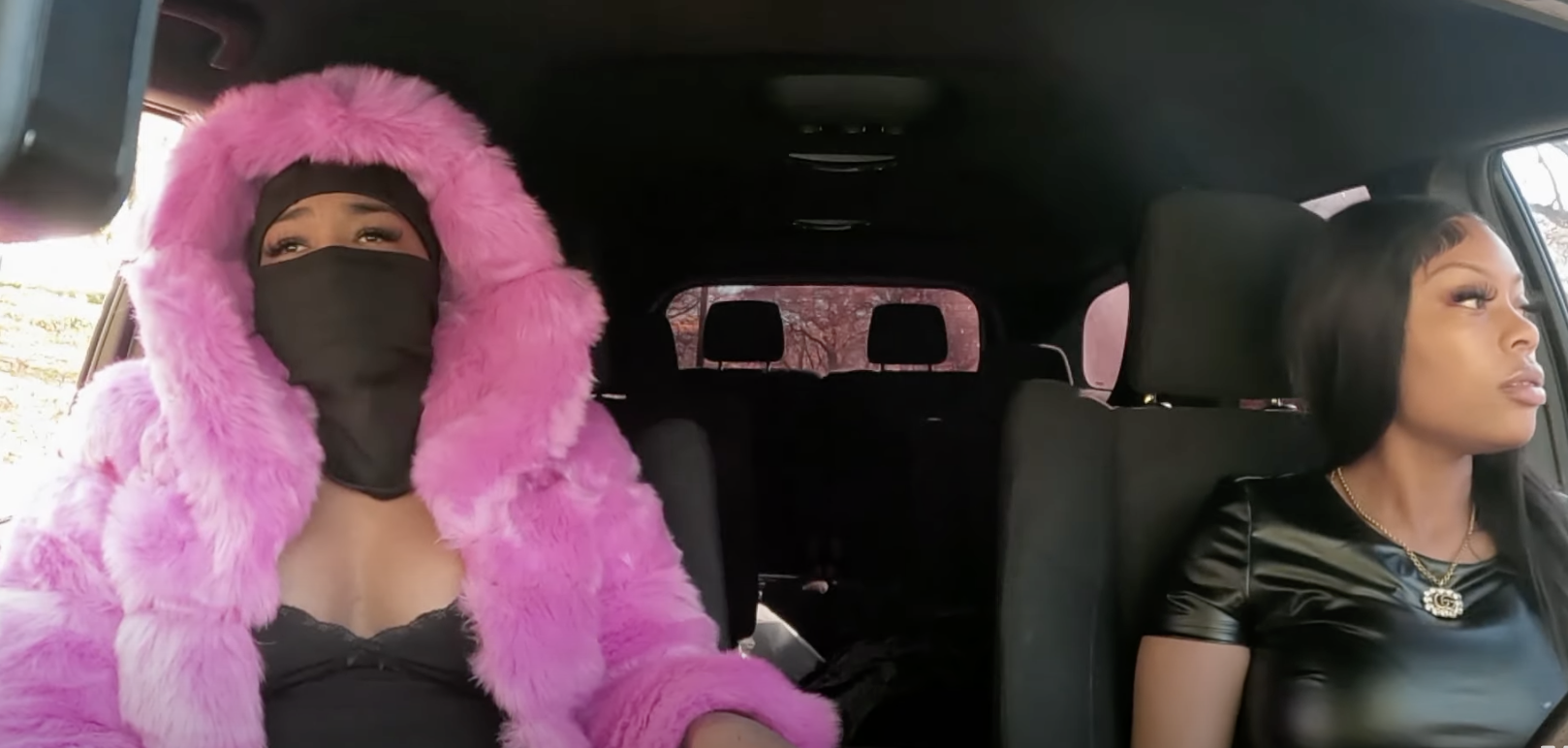 While serving his time, Derek and Monique met through a Facebook pen-pal group for incarcerated felons. After Derek and Monique initially connected, he was smitten and desired to make their relationship official. Unfortunately, their families were not supportive of their relationship. Monique's family disapproves of her choosing a felon bae and Derek's sisters accused Monique of catfishing and controlling their brother.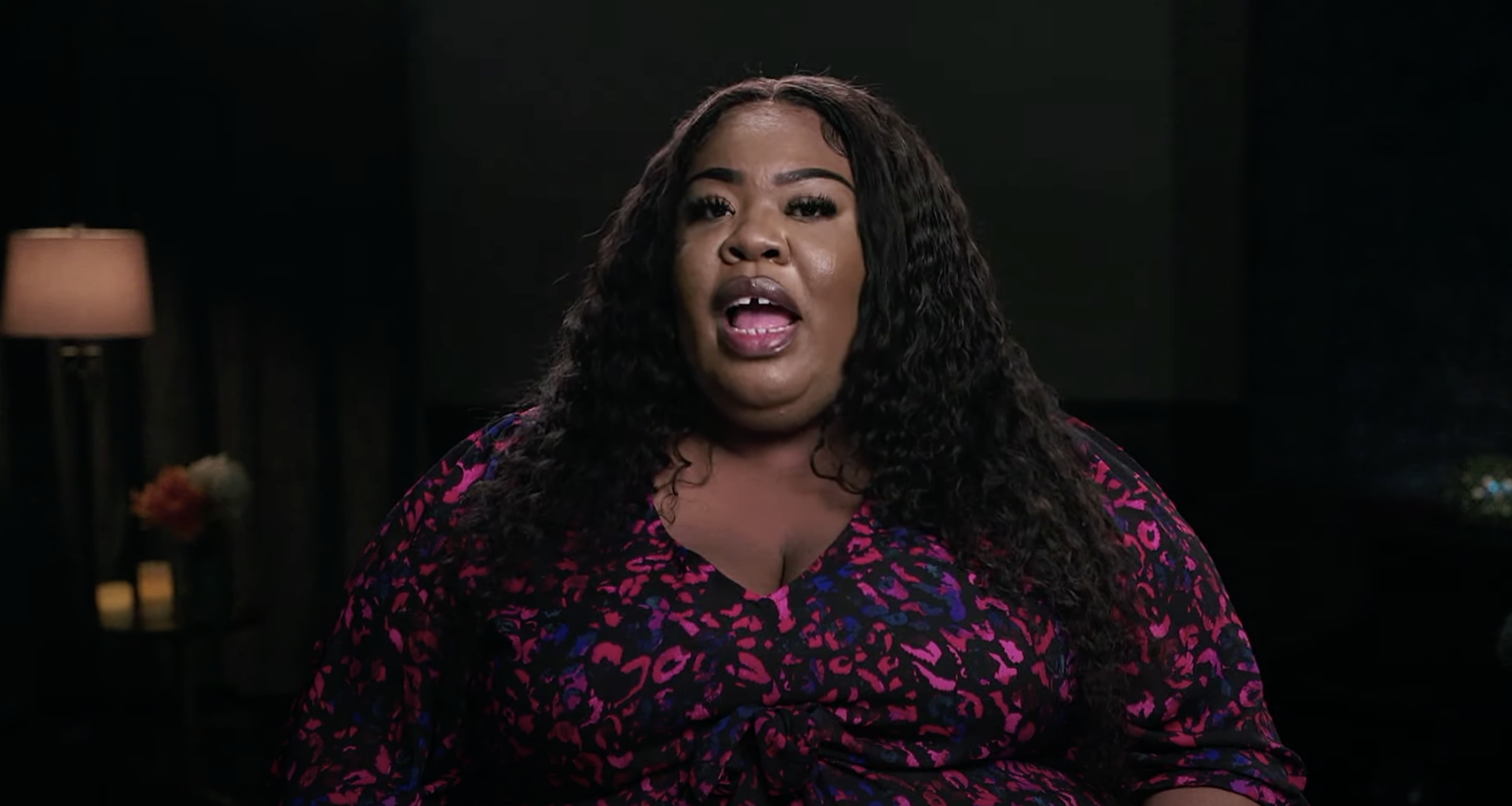 In the explosive episode, Derek and his sisters discuss their problems with Monique and arrange for all parties to meet up before Derek's upcoming birthday celebration, with the hope of resolving their issues and ensuring that he has a genuinely enjoyable day.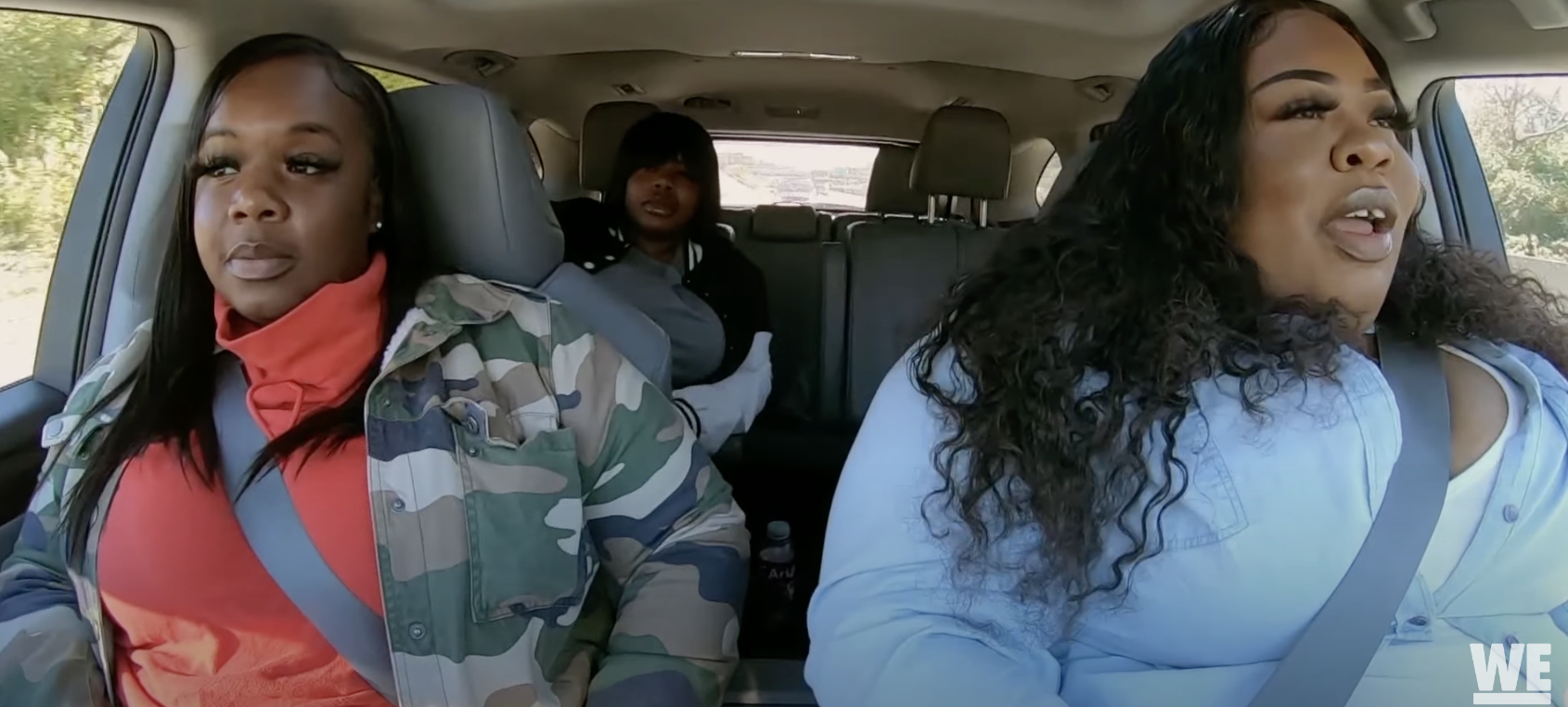 Monique, on the other hand, is apprehensive about the meeting's productivity, even though she agrees to participate. Press play below to watch.
Well, Derek and Monique were correct in their intuitions that things would not go down smoothly. When the two families meet in a parking lot, very little words are exchanged — instead, punches and cuss words were thrown around — leaving both sides bruised and battered.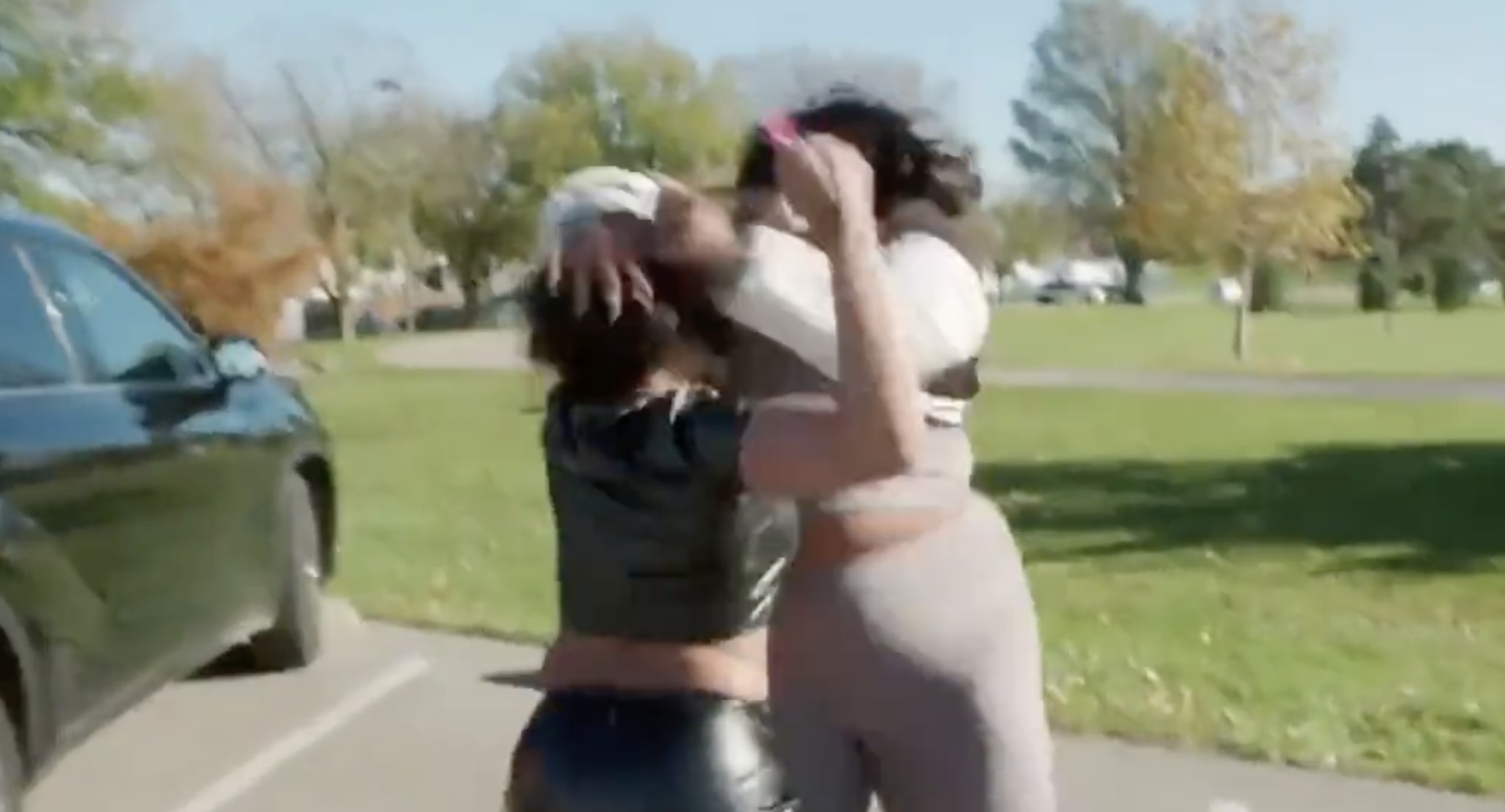 Press play below to watch the dramatic fight scene.
Derek's sister, Elizabeth, is biologically a man but identifies as a woman and dresses in female clothing. This fact, disturbed many viewers, who disliked a transgender fighting biological women. Life After Lockup fans flooded social media with their opinions. One person wrote, "They let the trans woman fight the women ?!"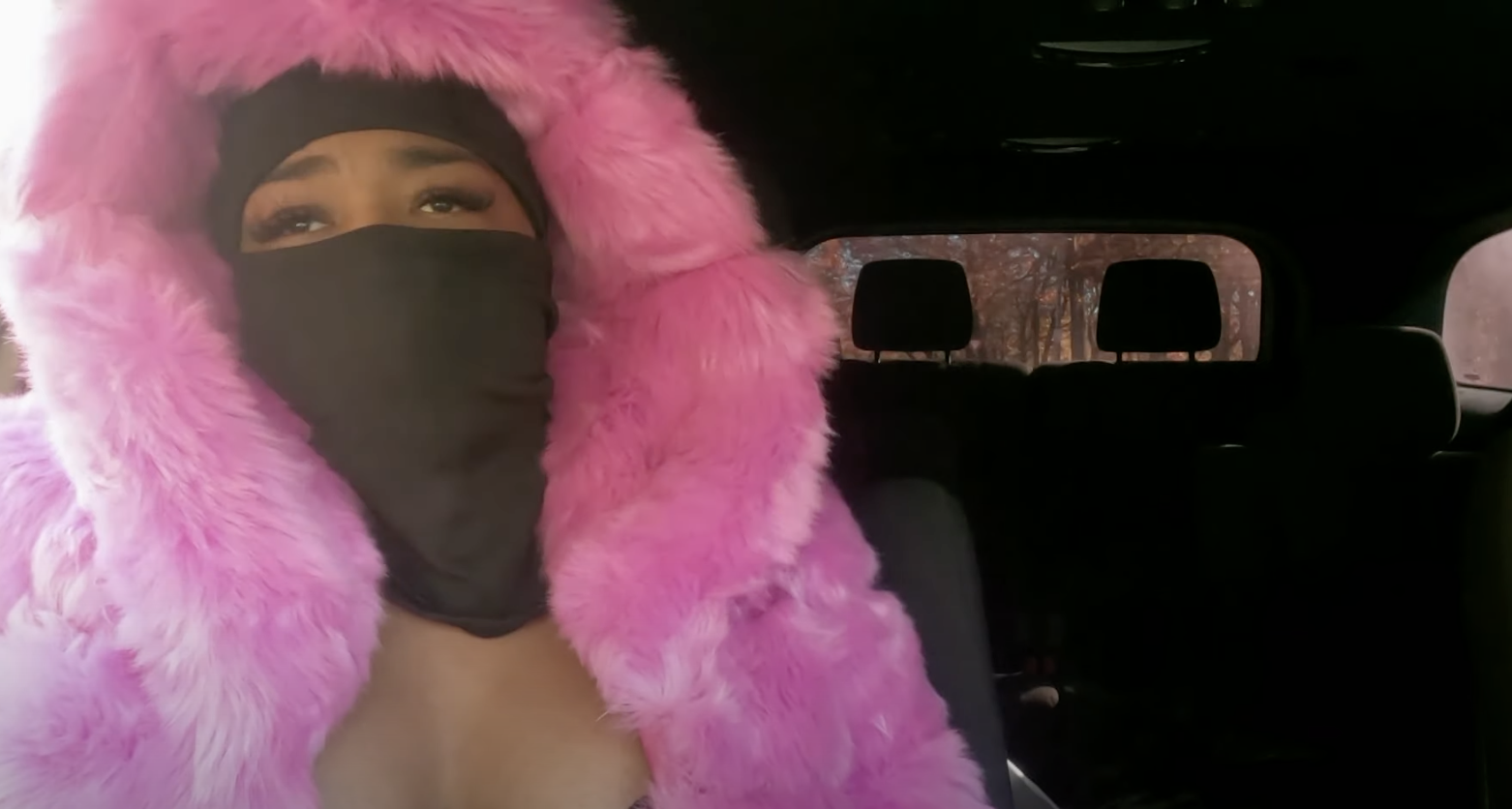 Another stated, "The TRANSition has no place tryna fight women.. im never agreeing with that." 
Someone else commented, "don't no body who was born with a 🍆 need to be fighting no person who was born with a 🐱… forget makeup n wigs… there is a Real PHYSICAL disadvantage."
Another individual remarked, "no trans need to be fighting cis women."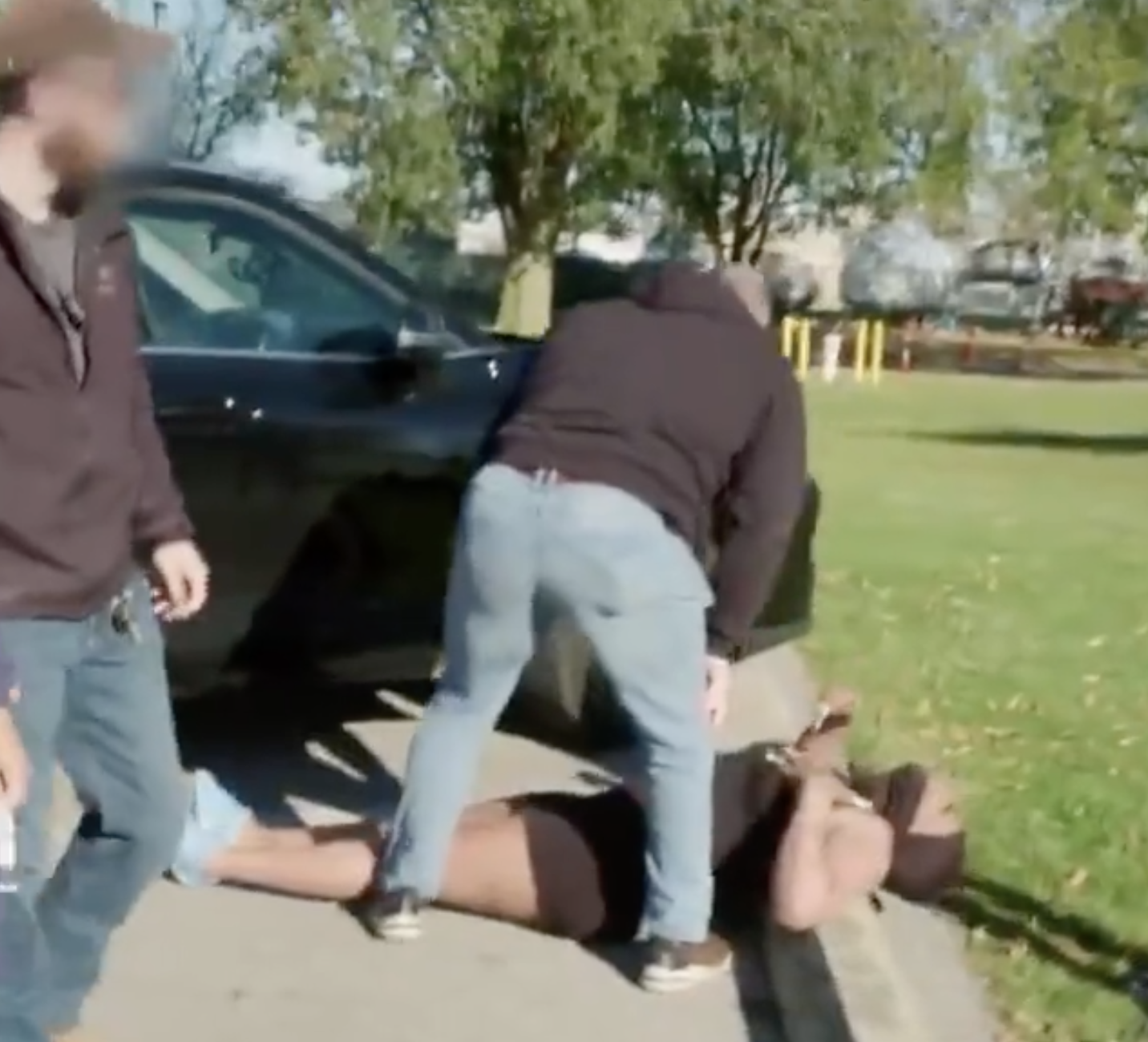 A separate individual noted, "A man is naturally stronger than a women and that's why it's a problem in competitions! Just because you out on a dress and a wig don't make you a female! @wetv @loveafterlockup_wetv y'all are 💯 wrong for this!"
"Men aren't supposed to fight women. It's an unfair fight no matter how "big" the woman is," one more person contributed to the discussion by commenting.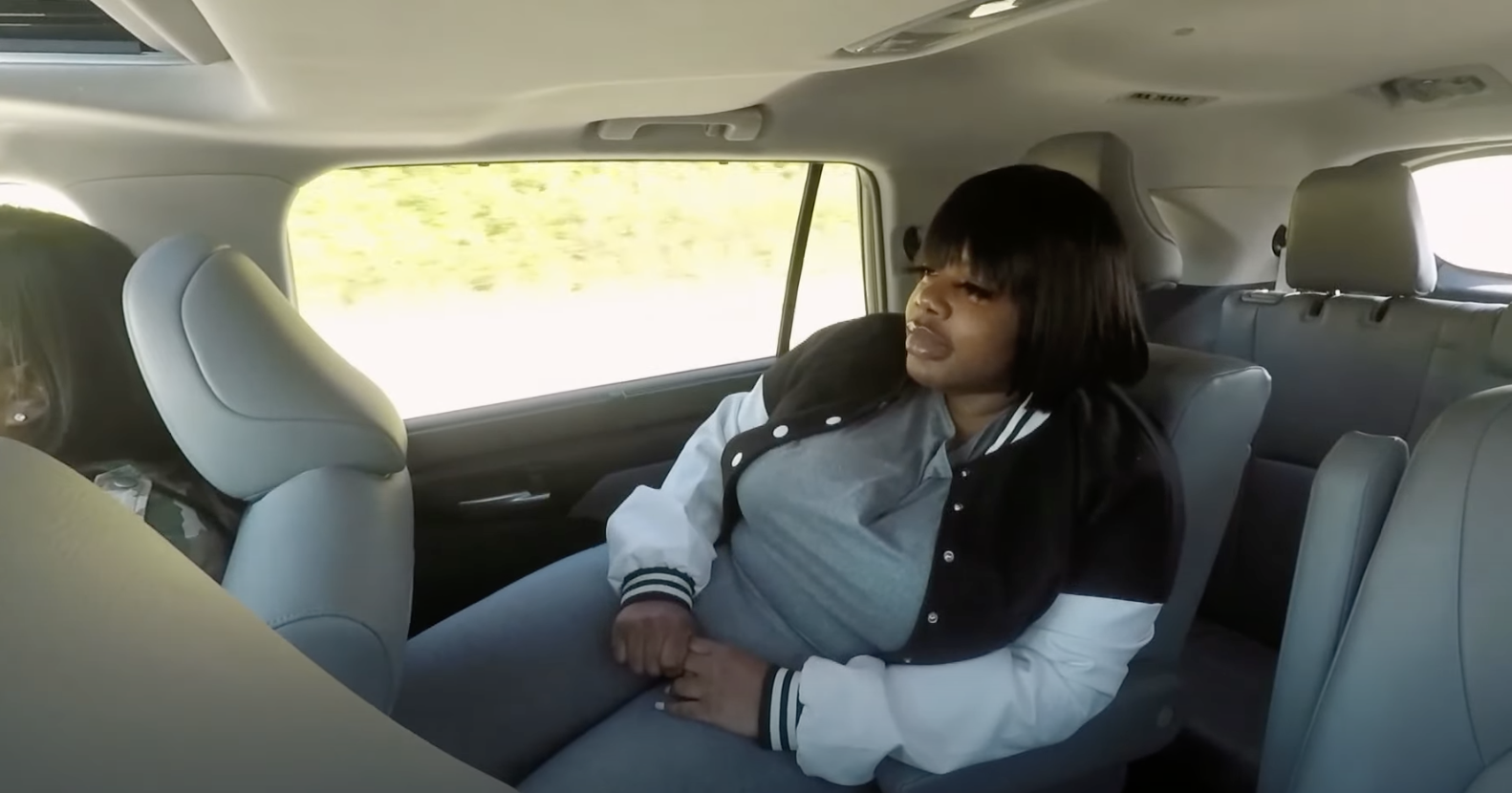 A viewer stated, "At the end of the day, they r still men. And he prolly beat on women all the time then want to start a protest when he gets his ass whipped by an actual straight man."
Another person chimed in, "So they really let that man jump on that woman ??"
Someone else added, "He's not a woman! So he should not be fighting a woman."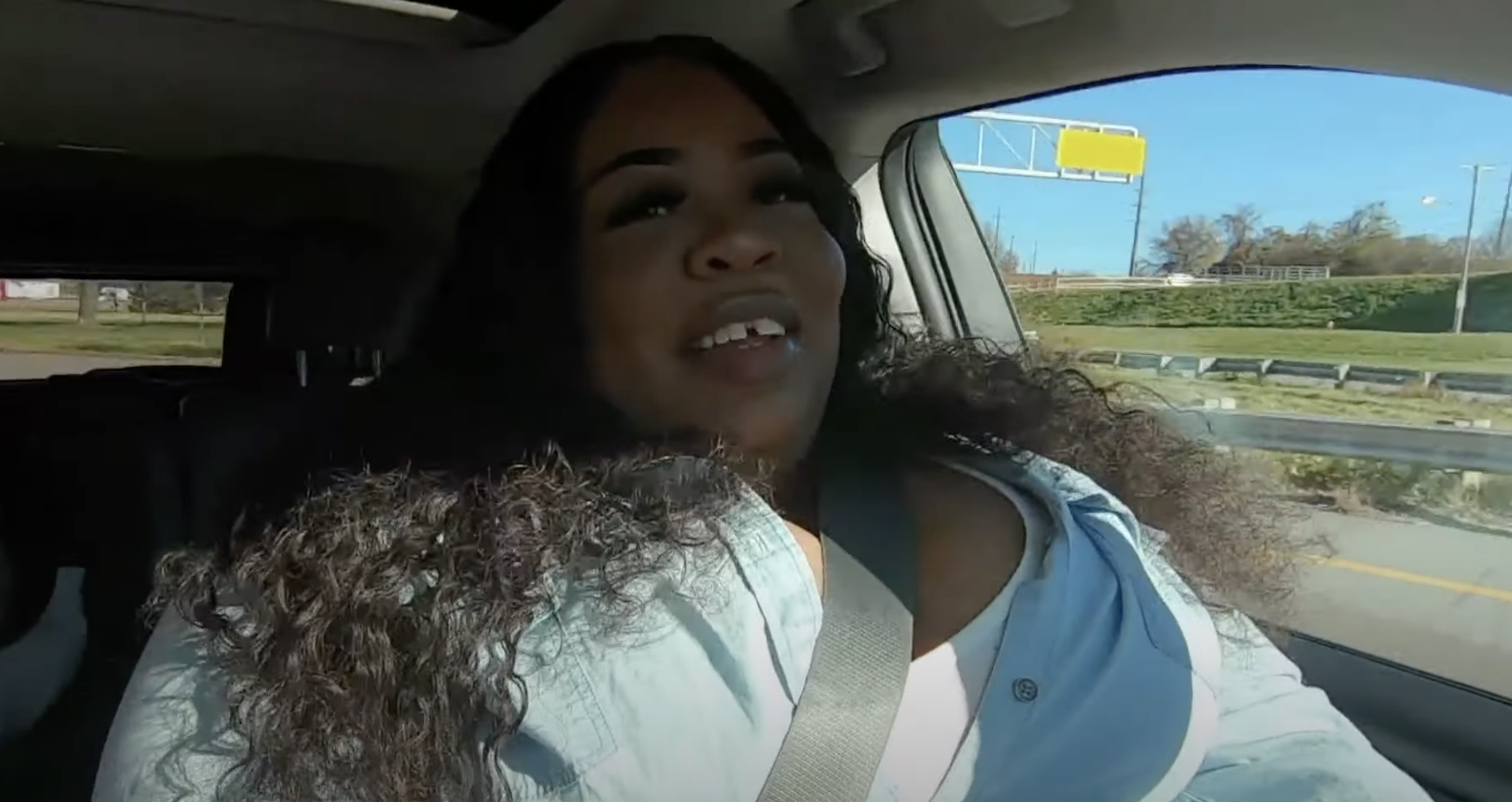 "That is a trans woman who still has the strength of a man! Trans women should NOT be physically fighting women who were born women!" Another critic shared.
Love After Lockup is a reality television series, chronicling the lives of recently released felons and their significant others. The We tv reality series follows couples as their romance moves from  prison to the streets.
Watch Love After Lockup on Fridays, at 9 p.m. ET, on WE tv.
Stay Connected With All About The Tea: Twitter Ι Instagram Ι YouTube Ι Facebook Ι Send Us Tips
Avigail is an Entertainment blogger at All About The Tea, who specializes in The Real Housewives of Atlanta and The Real Housewives of Potomac. Avigail has a background in marketing. She's a Brooklynite living in the Bahamas, with a passion for travel, writing, reality TV watching, pop culture and spoken word.