'Life After Lockup' Derek Proposes To Monique and Fans BEG Her To Dump Him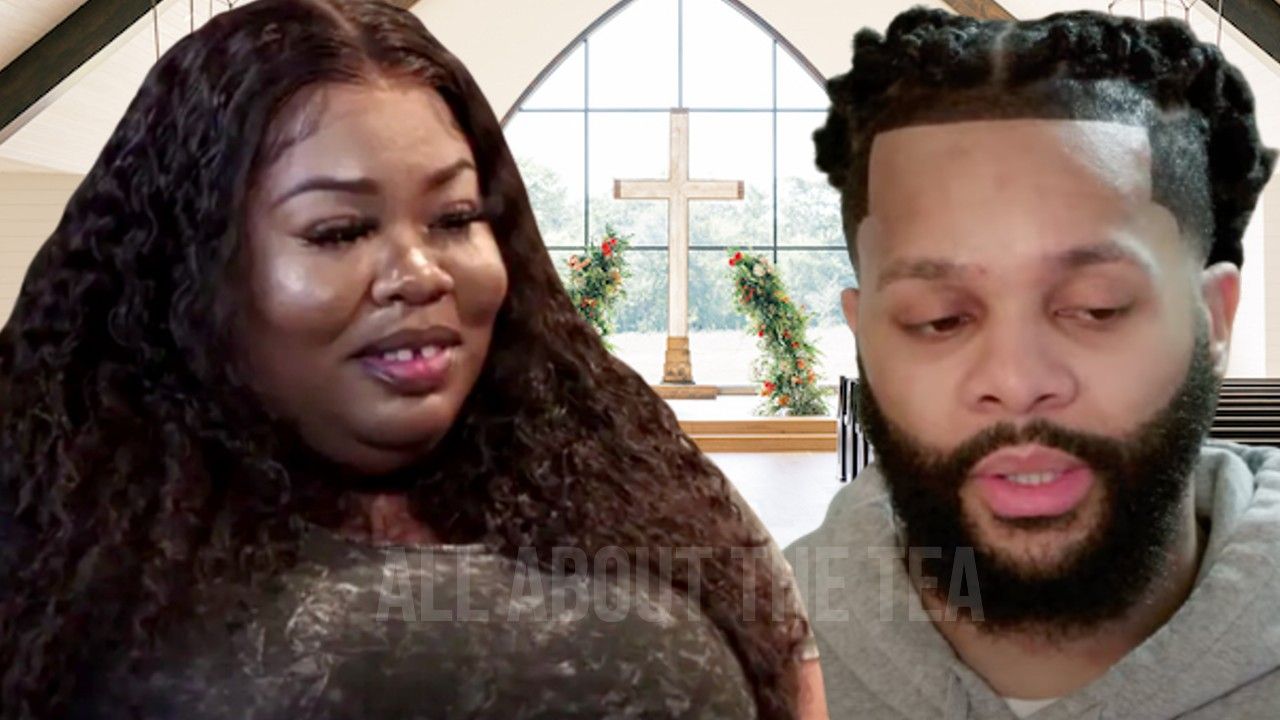 'Life After Lockup' Derek Proposes To Monique and Fans BEG Her To Dump Him! 
Life After Lockup star Derek Warner proposed to his girlfriend, Monique Robinson and fans are begging her to dump him.
The proposal went down during the Friday, April 28 episode of Life After Lockup, and All About The Tea has all the details of the engagement.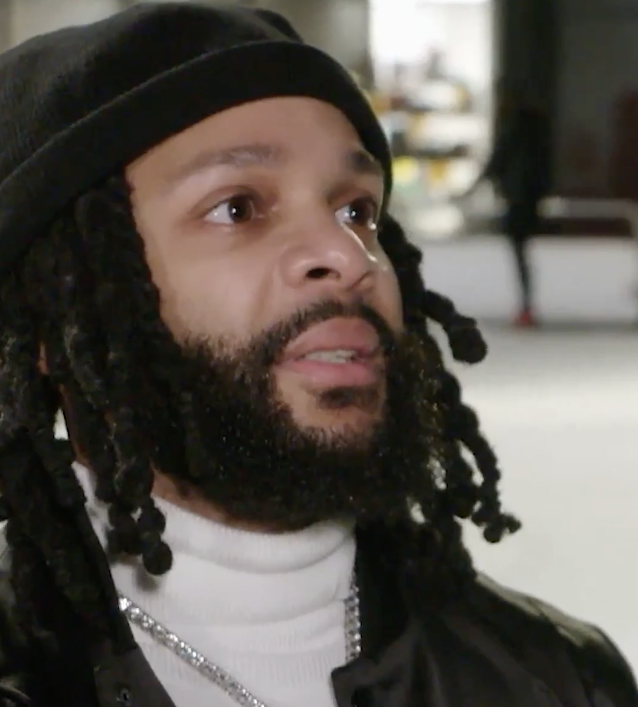 In the video below, the love birds venture on a date to the skating rink. Monique decides not to skate, while Derek enjoys himself on the rink with the assistance of a child walker (a frame that skaters can hold onto for support and balance as they move around the ice).
After a couple of laps around the rink, Derek approaches an unsuspecting Monique and tells her, "When I was locked up, telling you how much I love you, and I want to be with you. I really meant that. I want you in my life forever and forever. You're my queen."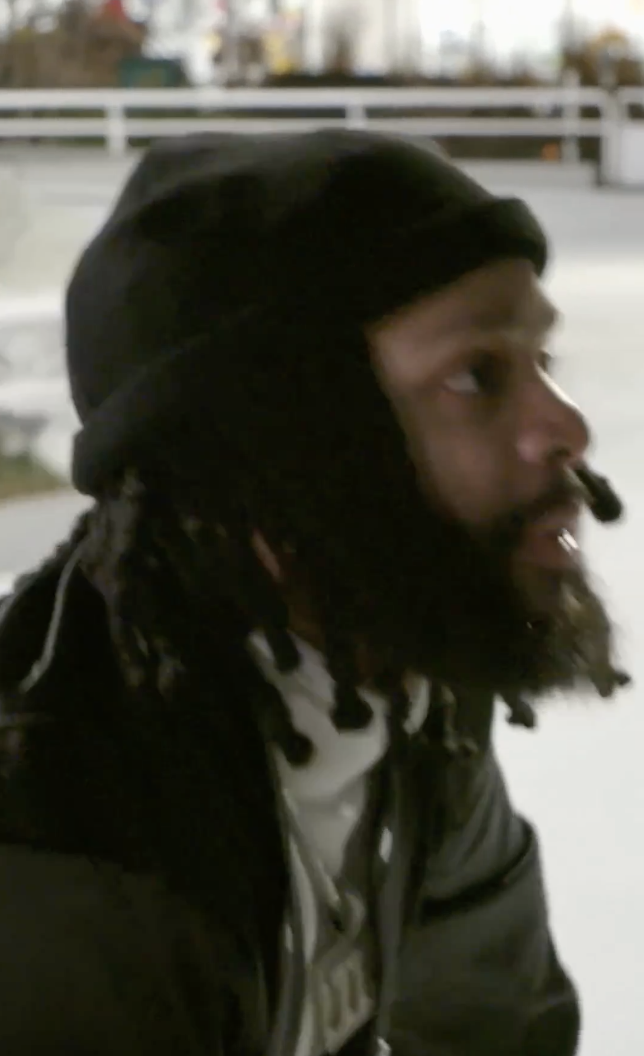 Derek then tells Monique to come closer, as he grabs her hand he says, "Monique, I want you to trust me. I want to be your husband." He then whips out a diamond ring, goes down on one knee, and asks Monique, "Will you marry me?"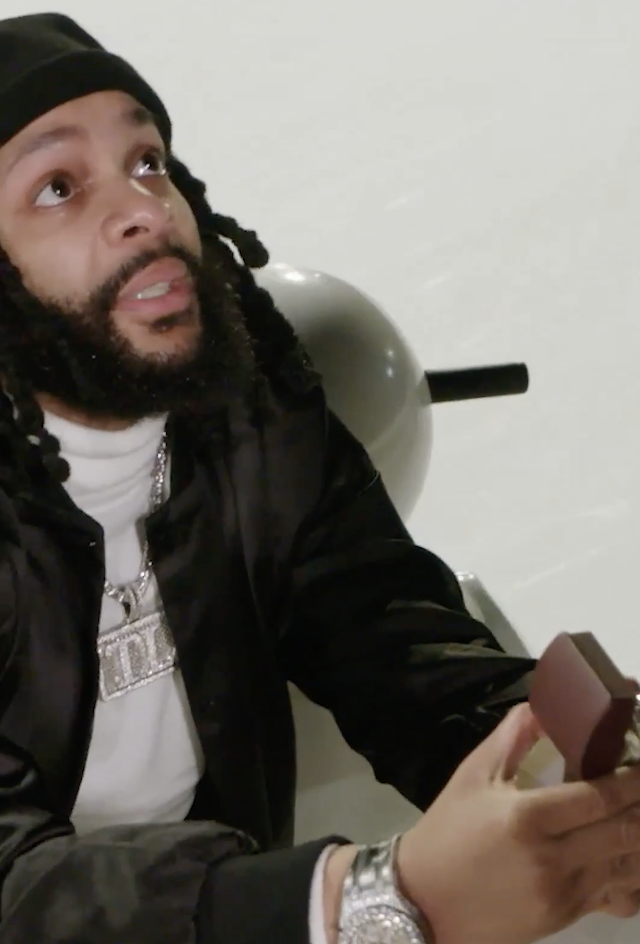 Monique is unresponsive and maintains a steady gaze with a cryptic grin — creating an uncomfortable silence. This prompts Derek to say, "I want you to be my misses?"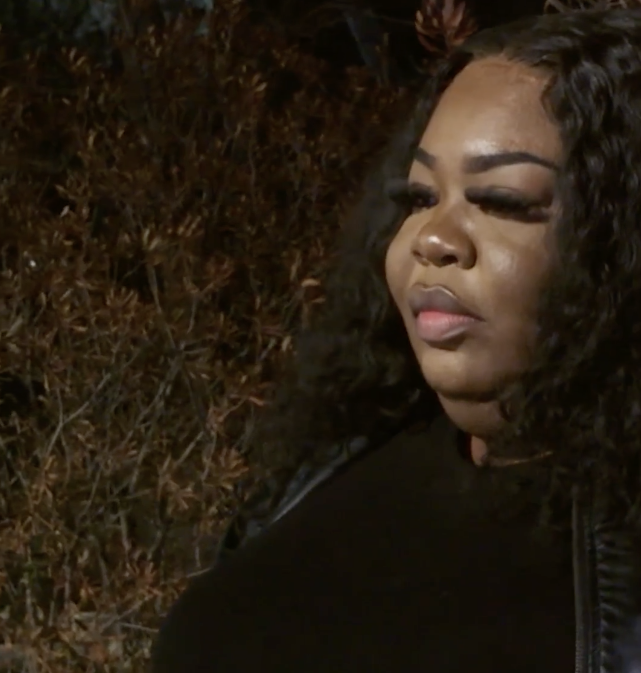 Although Monique was hesitant at first, she ultimately accepts Derek's proposal with a "yes." However, Derek places the ring on the wrong finger.
Monique was not the only one that wasn't moved by Derek's proposal — many Love After Lockup fans on social media urged Monique to end her relationship with Derek after his proposal.
As fans are aware, Monique has been questioning Derek's fidelity in their relationship ever since she found out about him cheating with multiple women and his shady behavior.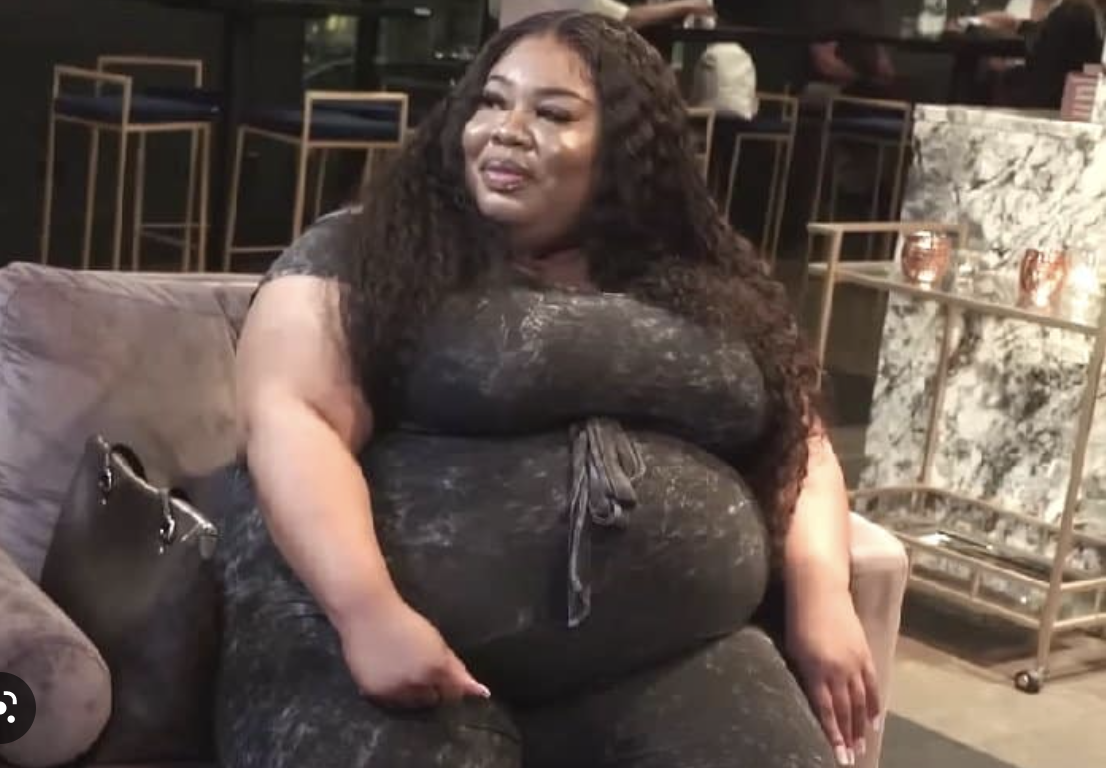 One fan joked, "That commitment is shakier than his ice skating." Another wrote, "Whew chile! Glad Monique didn't get on that ice with Derek! But she should have trusted that ice on the rink more than that ice on her finger b/c Derek will continue to do him 🤦🏽‍♀️"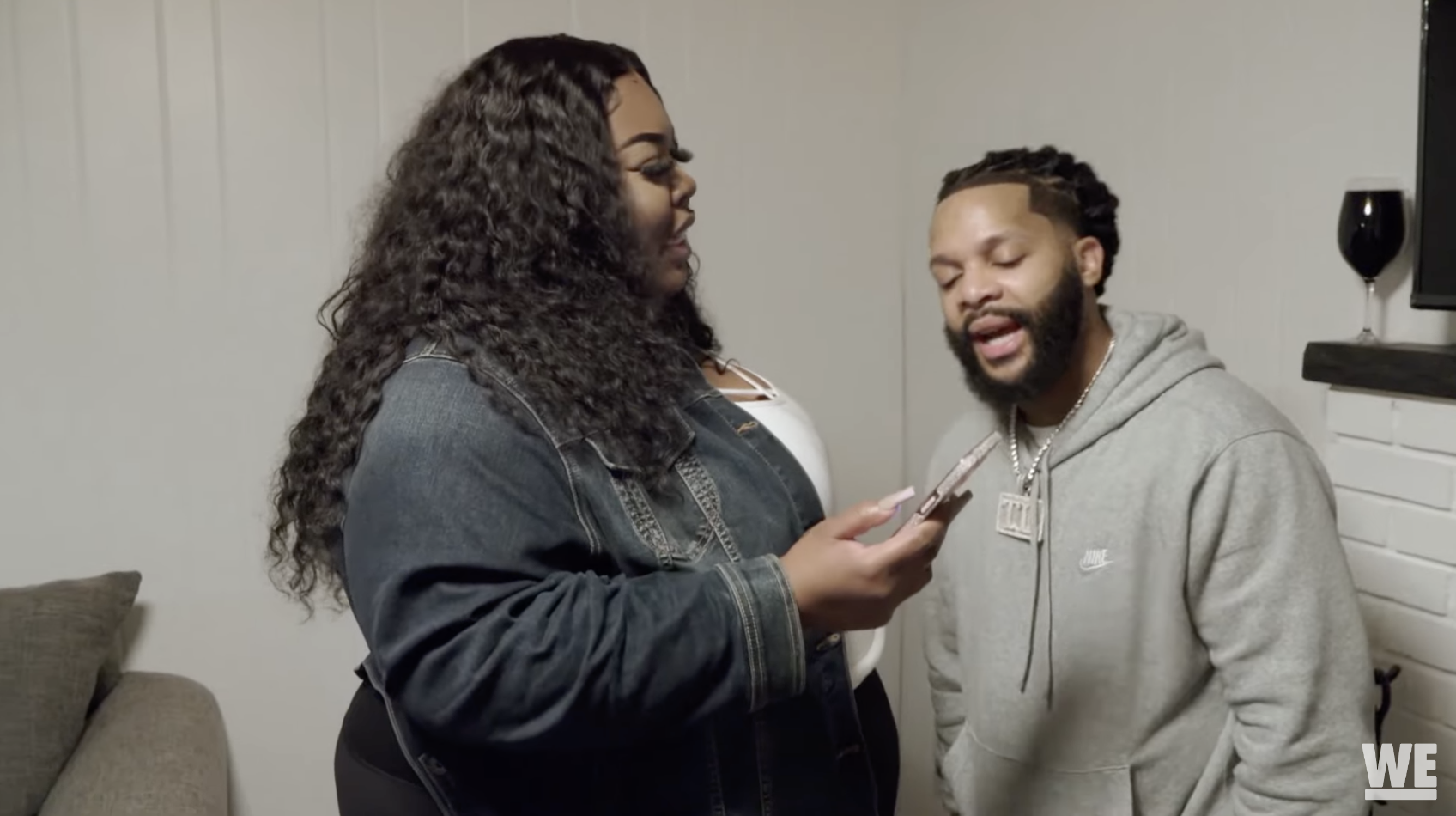 Someone else noted, "This is so pitiful to watch. Then you have women congratulating and saying they hope they continue to be in love. Do y'all see the things he is doing and the things he's done? Love isn't delusional nor does it hurt feelings or cheat with over 10 women. Co-signing on this bullshit is insane. Ain't that much "love" in the world to even put up with this type of treatment. Every time he cheats he wants to buy gifts and gaslight her. Pathetic as hell."
"He want her to be his Mrs so he can have an official mistress." Another observer remarked.
A different individual pointed out, "I just think she is way too insecure and controlling. If you have to do that much policing in a relationship….you don't have confidence in yourself. She knows he is seeing other females and yet she doesn't want to let him go. Trust that you can find someone better…if you think you deserve it."
Another fan commented, "The ring was in the wrong finger and why would she say yes, when she can't even trust him? A disaster waiting to happen."
Press play below to watch a snippet of the proposal.

Love After Lockup is a reality television series, chronicling the lives of recently released felons and their significant others. The We tv reality series follows couples as their romance moves from  prison to the streets.
Watch Love After Lockup on Fridays, at 9 p.m. ET, on WE tv.
RELATED CONTENT:
'Love After Lockup' Fans DRAG Derek's Transgender Sister For Fighting Monique and Her Sisters
'Love After Lockup' Star Derek Admits To Recently Cheating On Monique Over 10 Times
'Love After Lockup' Monique Hires Spies To Monitor Derek's Every Move
Stay Connected With All About The Tea: Twitter Ι Instagram Ι YouTube Ι Facebook Ι Send Us Tips
Avigail is an Entertainment blogger at All About The Tea, who specializes in The Real Housewives of Atlanta and The Real Housewives of Potomac. Avigail has a background in marketing. She's a Brooklynite living in the Bahamas, with a passion for travel, writing, reality TV watching, pop culture and spoken word.