'Love After Lockup' ROCKED By Prostitution Scandal, Derek's Transgender Sister EXPOSED!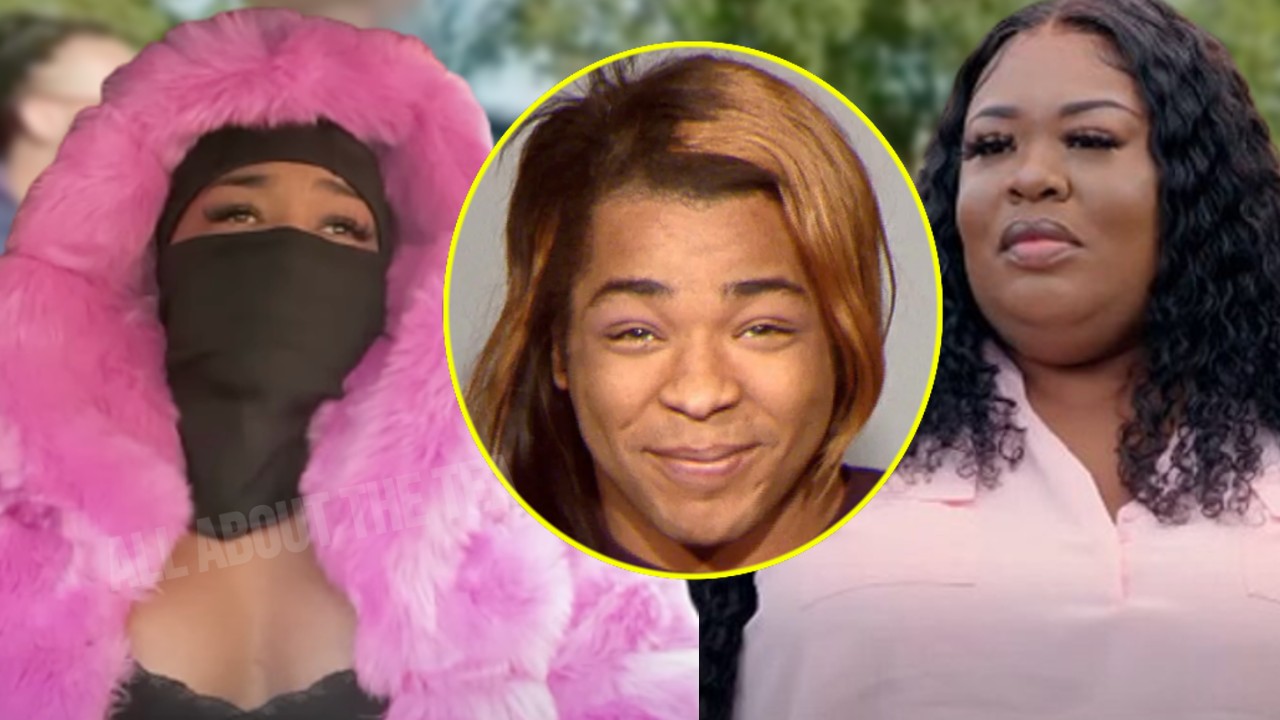 'Love After Lockup' ROCKED By Prostitution Scandal, Derek's Transgender Sister EXPOSED!
The claws are out on the Season 5 of Life After Lockup! During the explosive March 10 episode, Monique Robinson and her siblings got into a violent brawl with Derek Warner's sisters — Elizabeth and Aubryanna.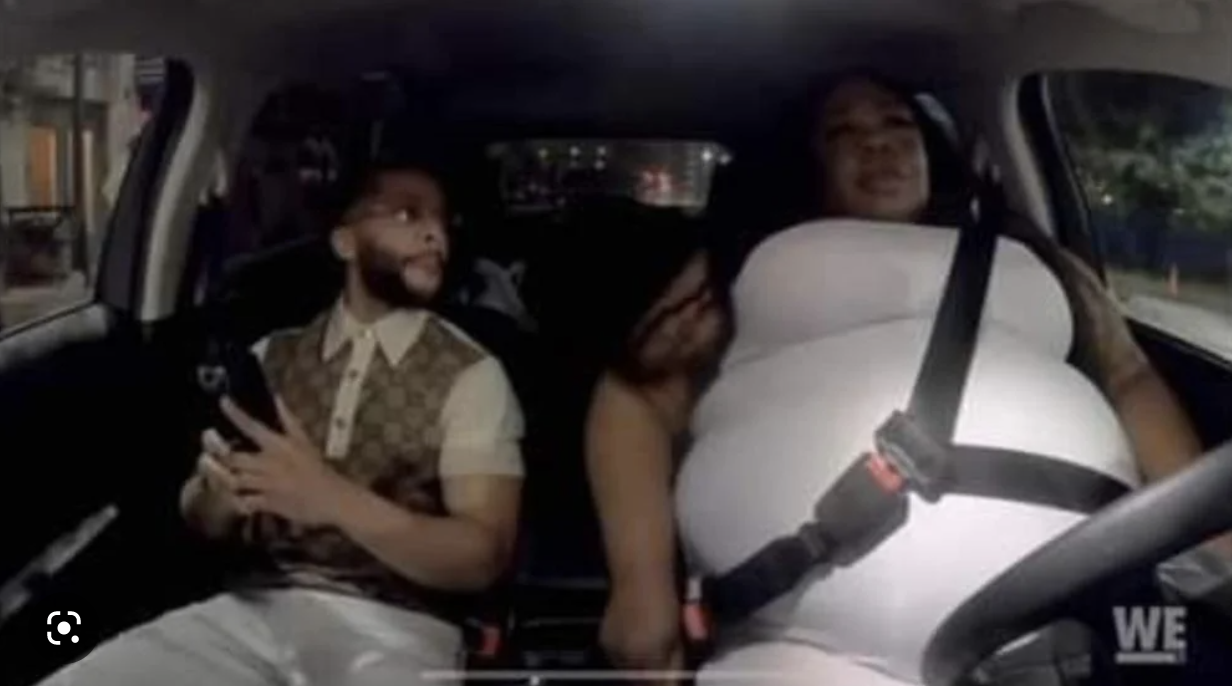 After the episode aired on WEtv, Monique Robinson and her sisters took to Instagram live to rehash the aftermath of the altercation and to drag Derek Warner's siblings. During the IG live session, Monique and her sisters recapped the physical fight and voiced their displeasure with the network for not stepping in to end the fight in a timely manner.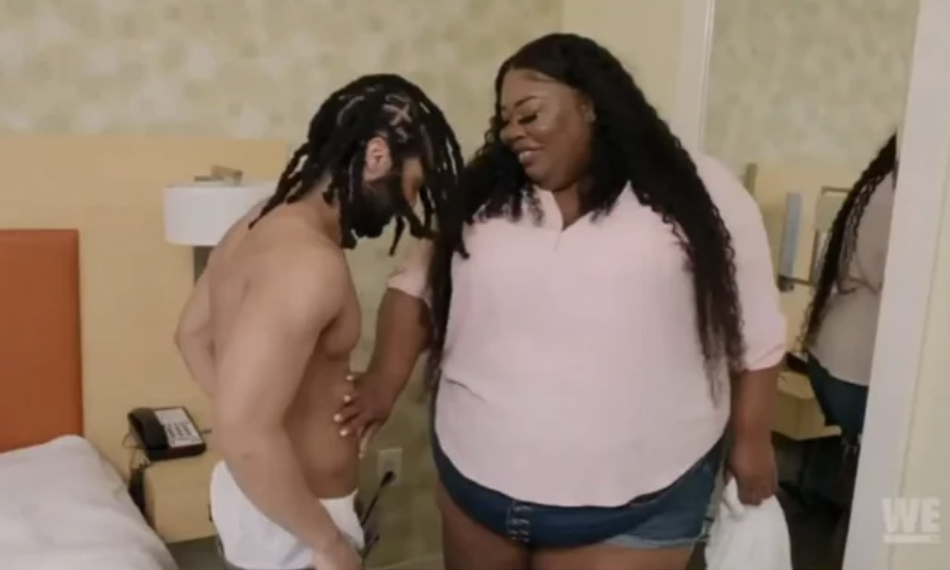 Monique also defended Derek because he's been getting dragged all over social media for his participation or lack thereof during the melee.
"He was warning us. He even told production his sisters want to fight." Monique said on video. "Derek was like …he did not want us to meet."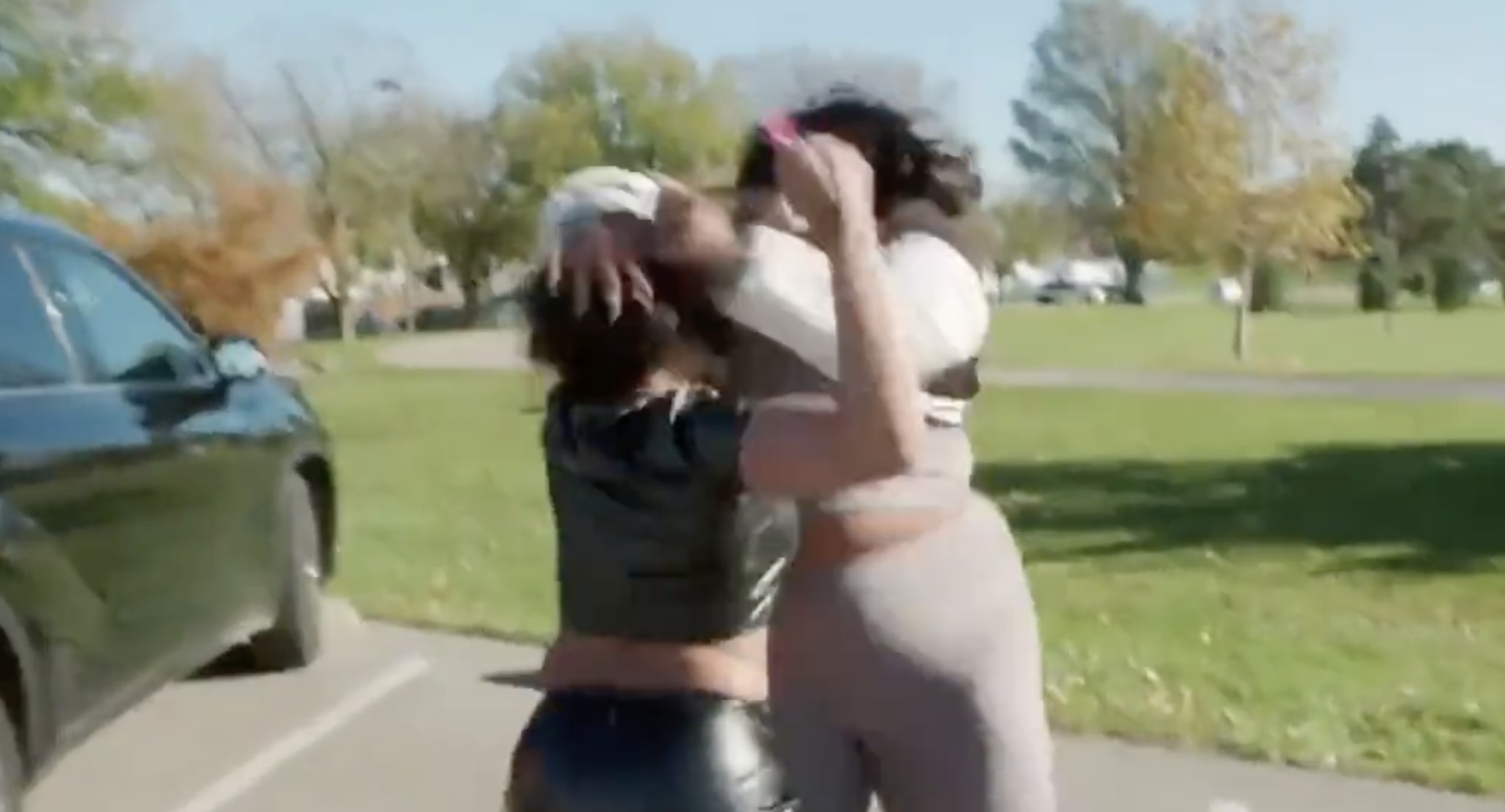 It was revealed by Monique that production was aware of Derek's sister's intention to fight, "That is the whole reason why they hired extra security. And they're like we gonna make sure nobody gets physical."
She continued, "We was cool…we was okay…we're going to go to resolve the issue." However, Monique explains that Derek was against the meet up from the start because he knew, "his sisters wanted to fight. He did not want us to meet."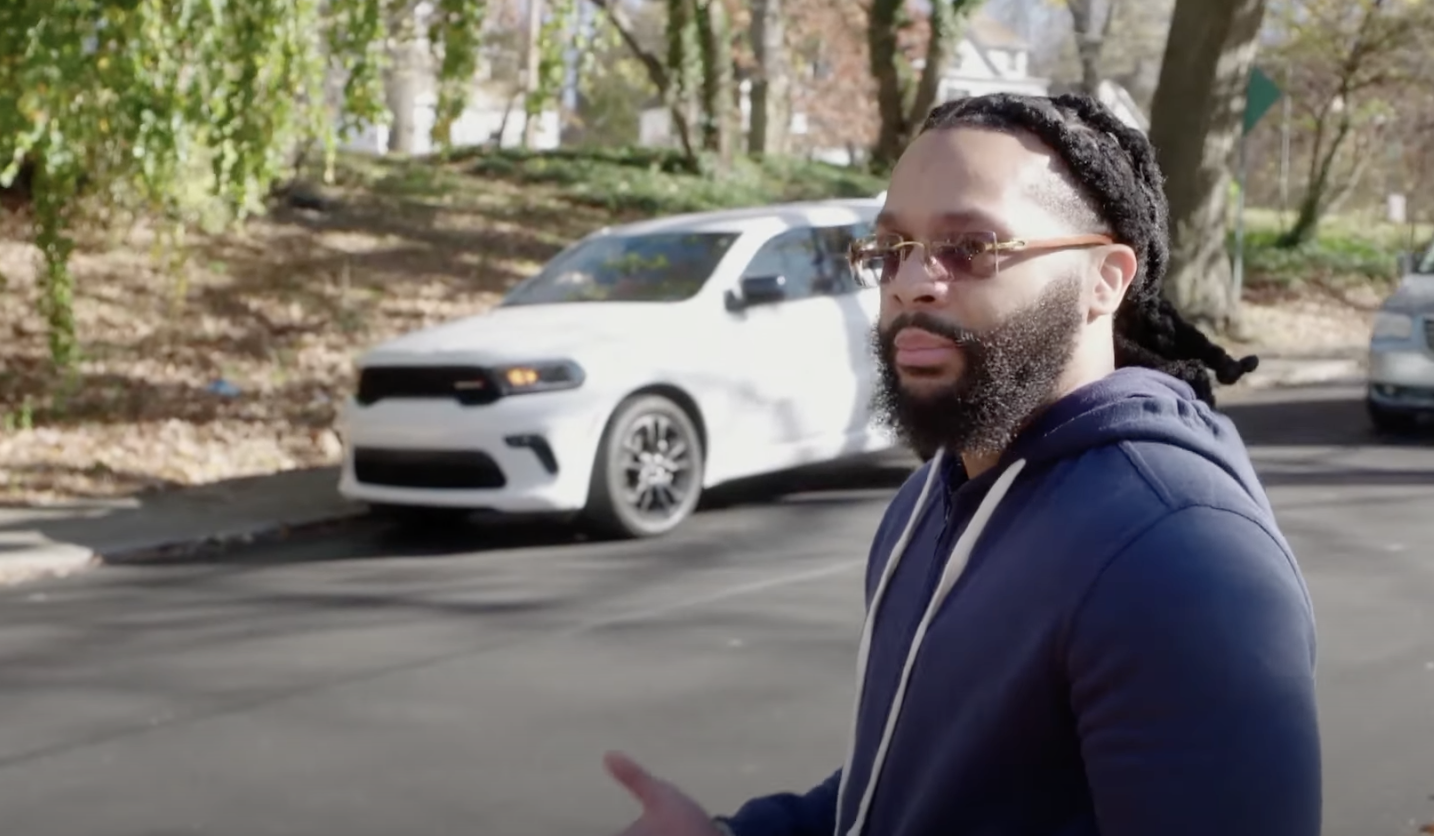 She added, "That's why we was confused. Like how the f*ck these three security guards let these grown ass men run up on us like that. And why was we fighting for a long ass time before they actually broke it up."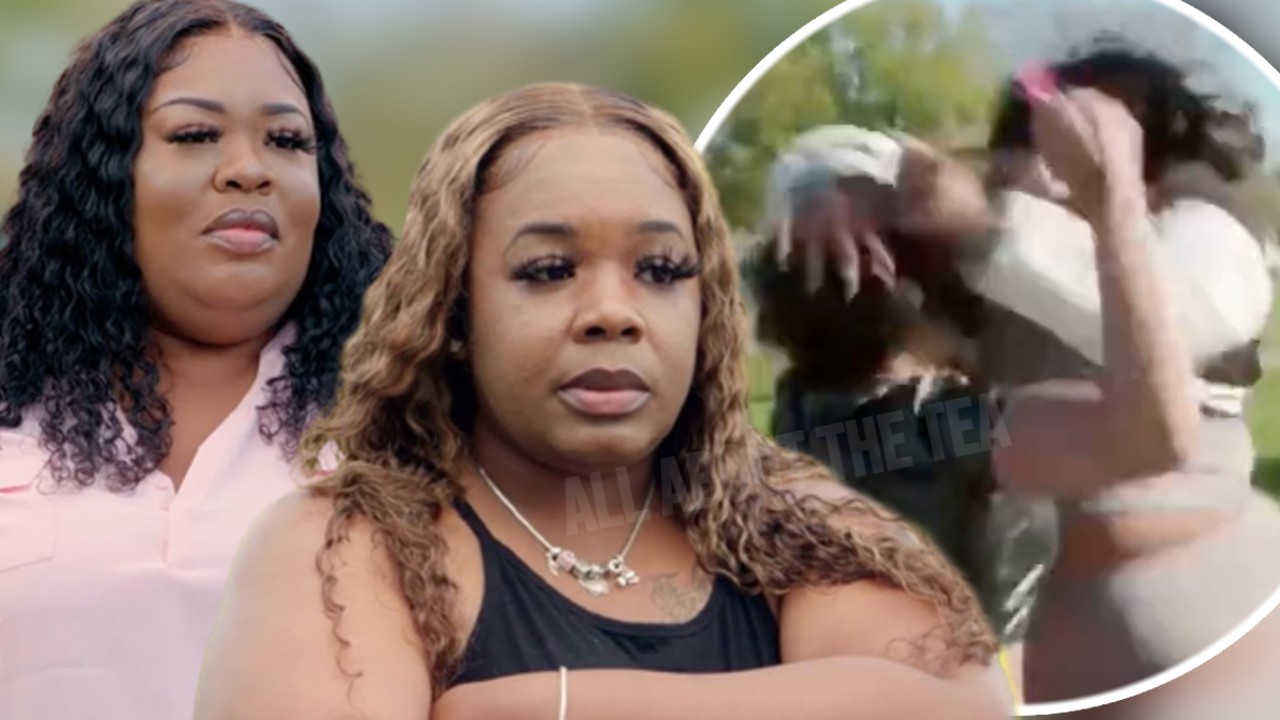 Later in the IG live, Monique shared, "They [WeTv production] hired Derek to do security." Because they thought the situation would not turn physical. They assumed the ladies would meet, exchange some words and go on about their business.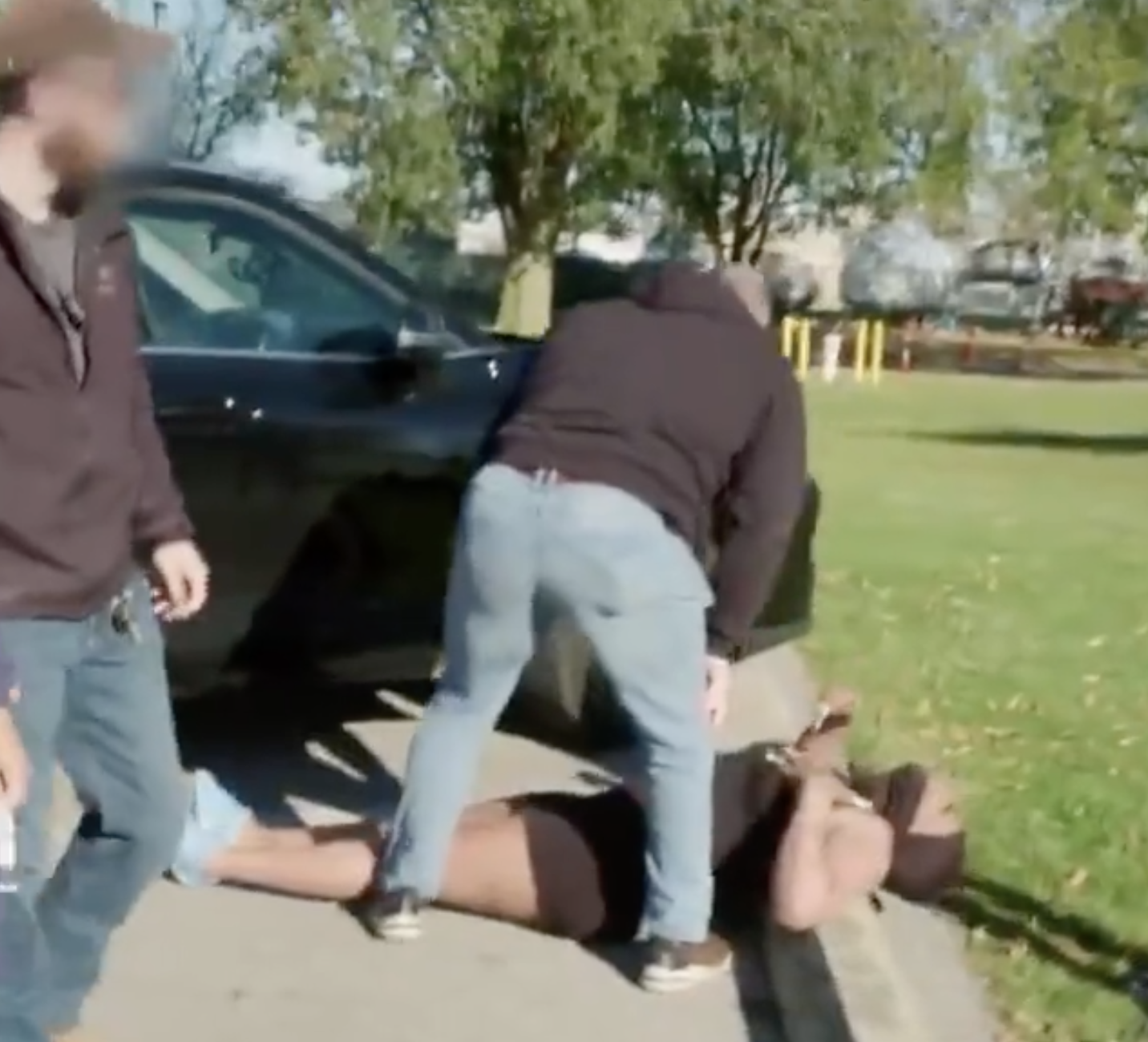 Monique shared, "Three security guards just standing around watching us fight. Elizabeth fight women, so what are you talking about? Derek ain't on the payroll for that."
When a viewer in the chat accused Derek of pulling Monique's sister's hair during the fight, she came to her boyfriend's defense. She said, "He didn't pull my sister's hair. He was trying to pull Adriana's hand from pulling my sister's hair. Derek don't straddle the fence."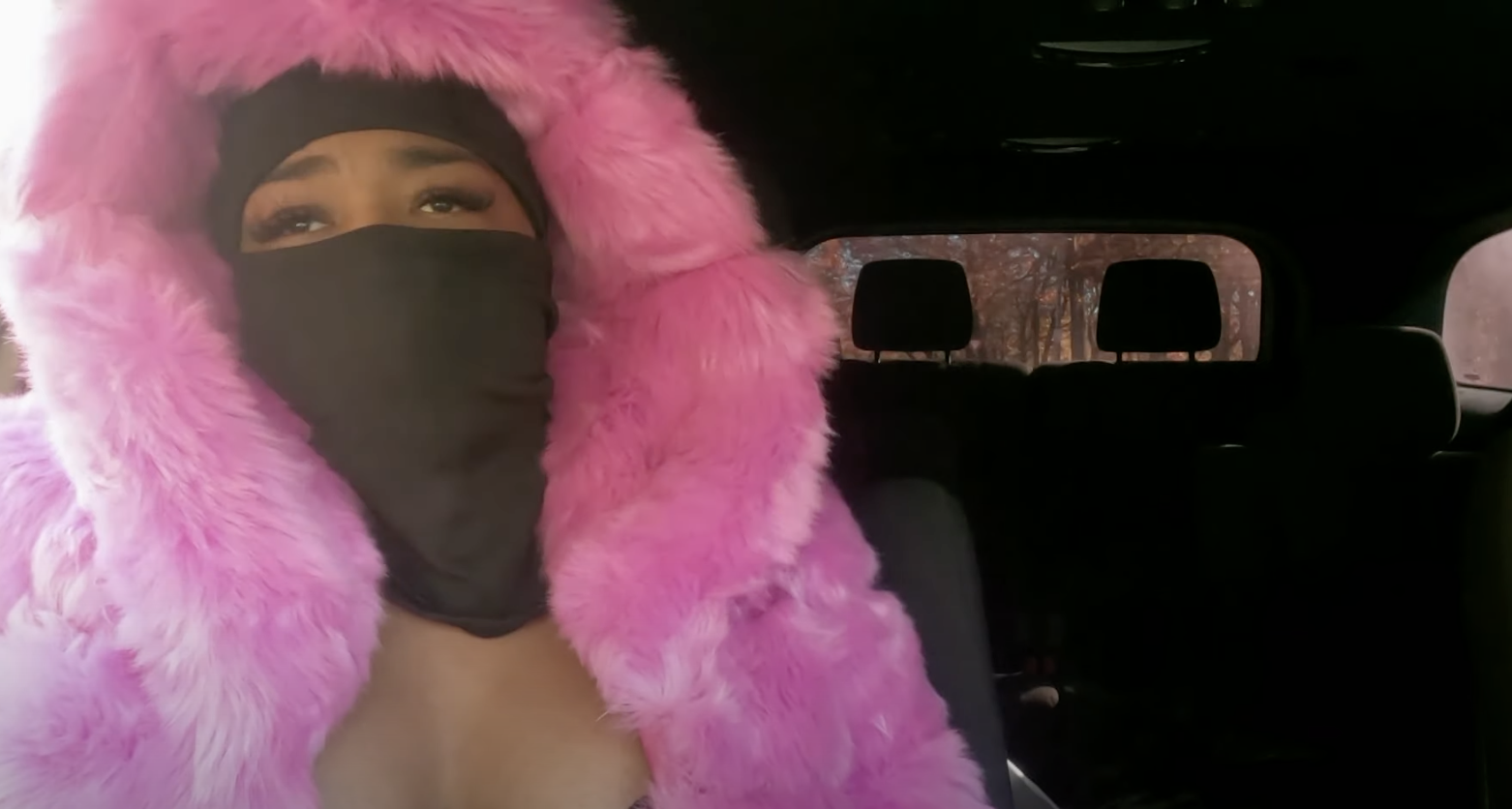 She did acknowledge that, "it's embarrassing … me and my sisters fighting on TV."
As the ladies discussed the commotion, a person in the comment section repeatedly posted a link to a website. "What is that link they keep posting," Monique's sister asked.
The link leads to an adult website that contained the escort profile of Derek's sister, Elizabeth.
Monique later posted screenshots on Instagram of various escort sites containing Elizabeth's profile. All About The Tea obtained screenshots of the now-deleted posts.
As reported, the two factions have been in constant dispute ever since Derek was released from prison after serving a nine-year sentence for drug possession and distribution. Since his return, Derek's sisters have been consistently feuding with Monique.
Monique's sister also joined in on the exposing by posting photos of Elizabeth's mugshots.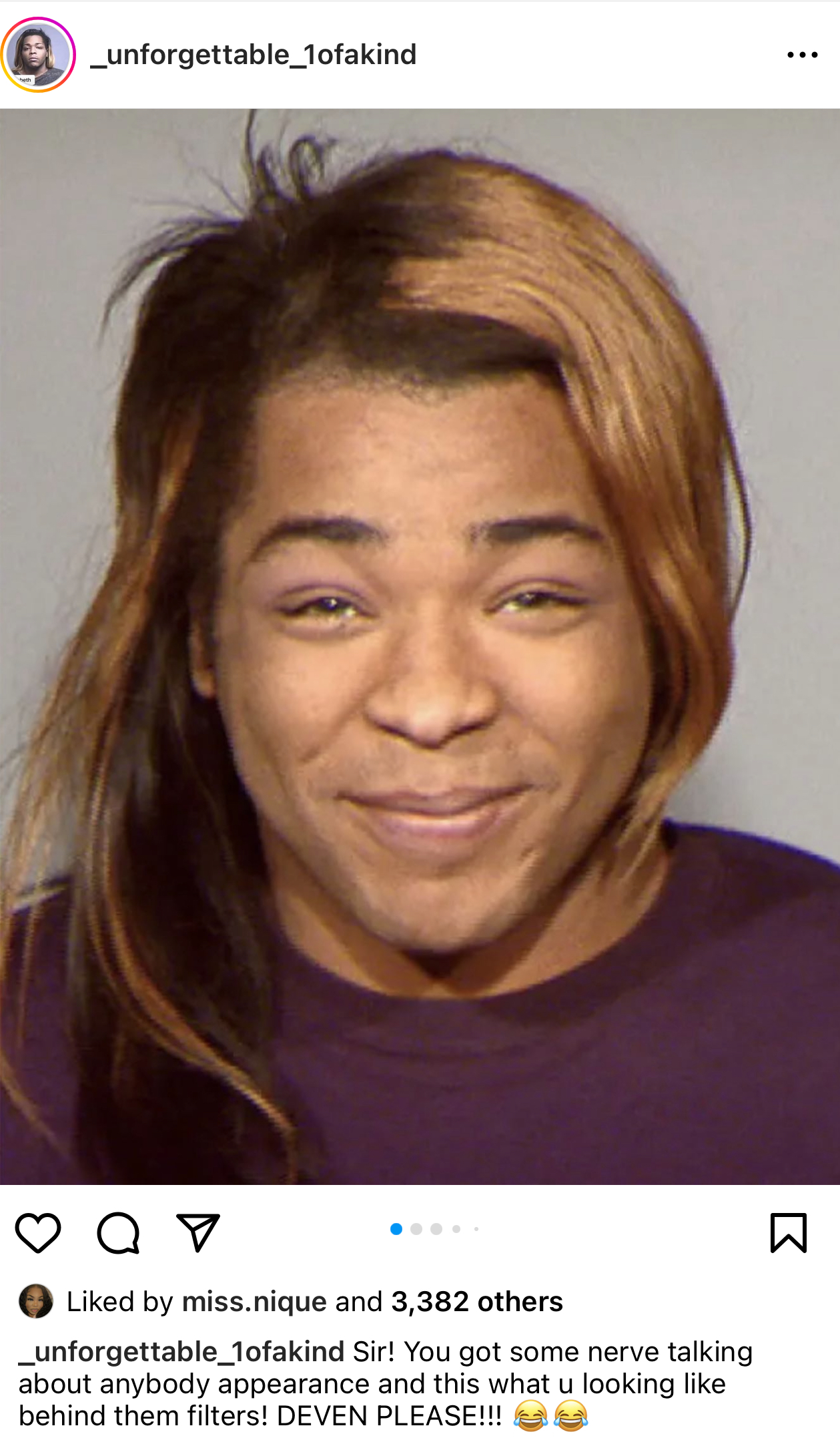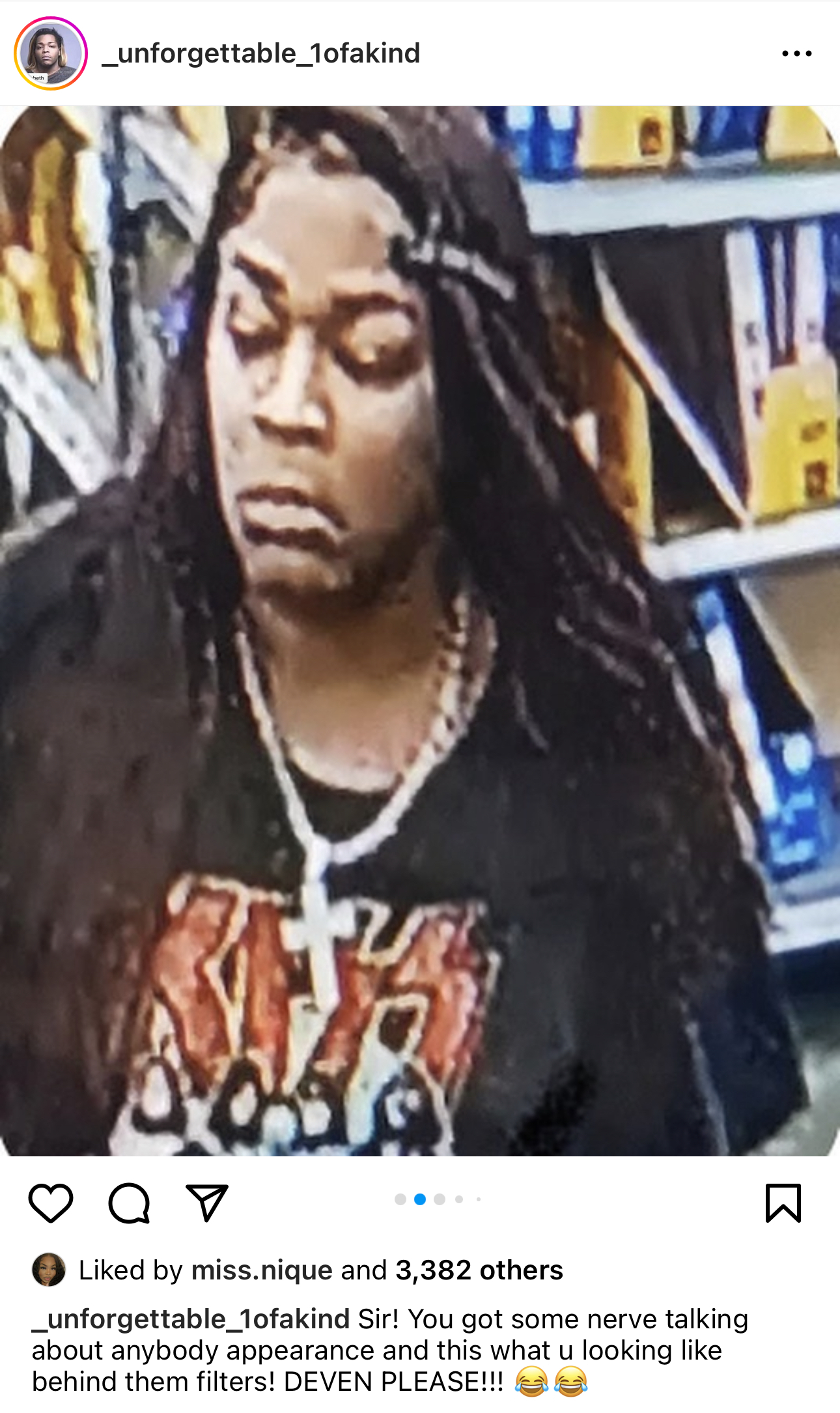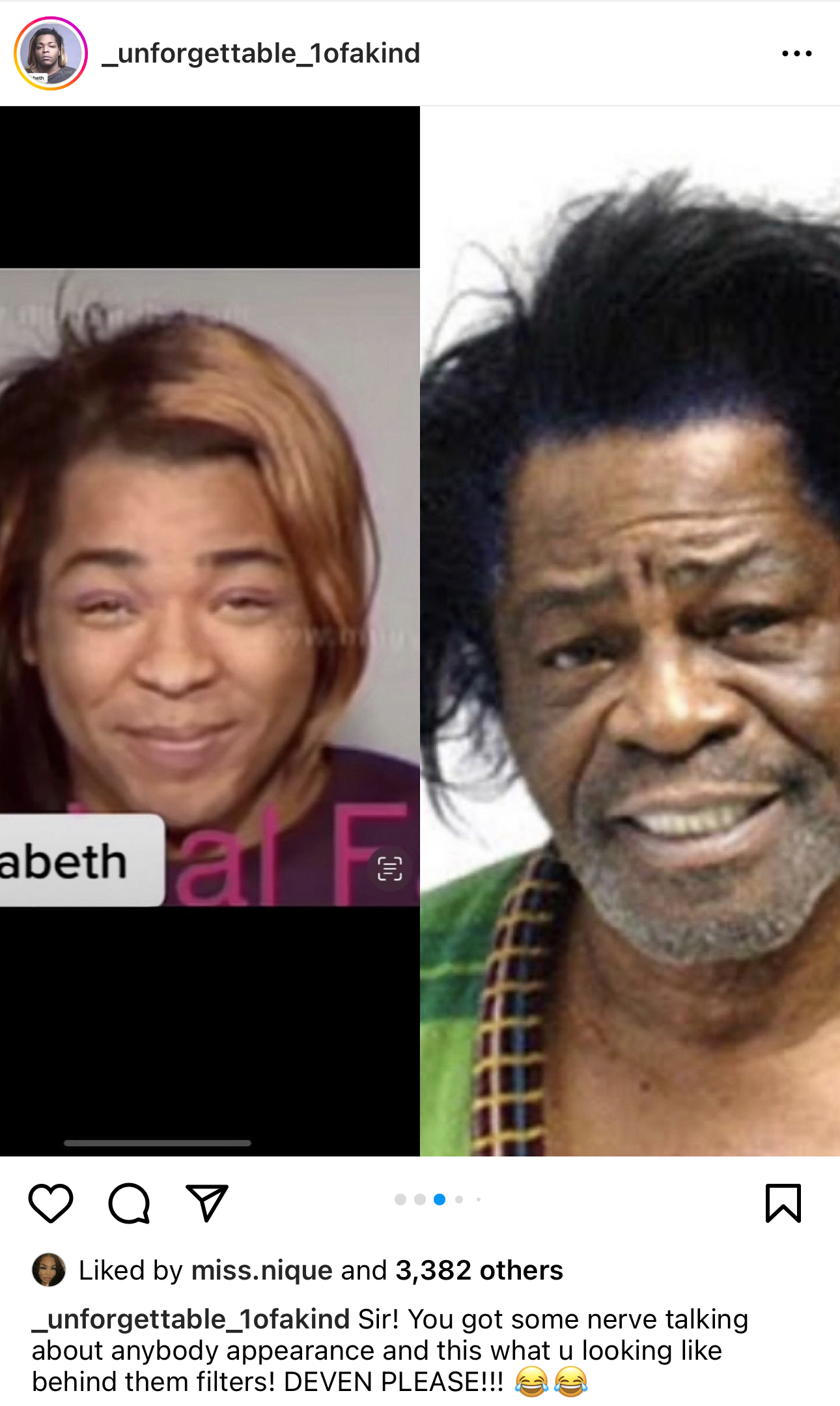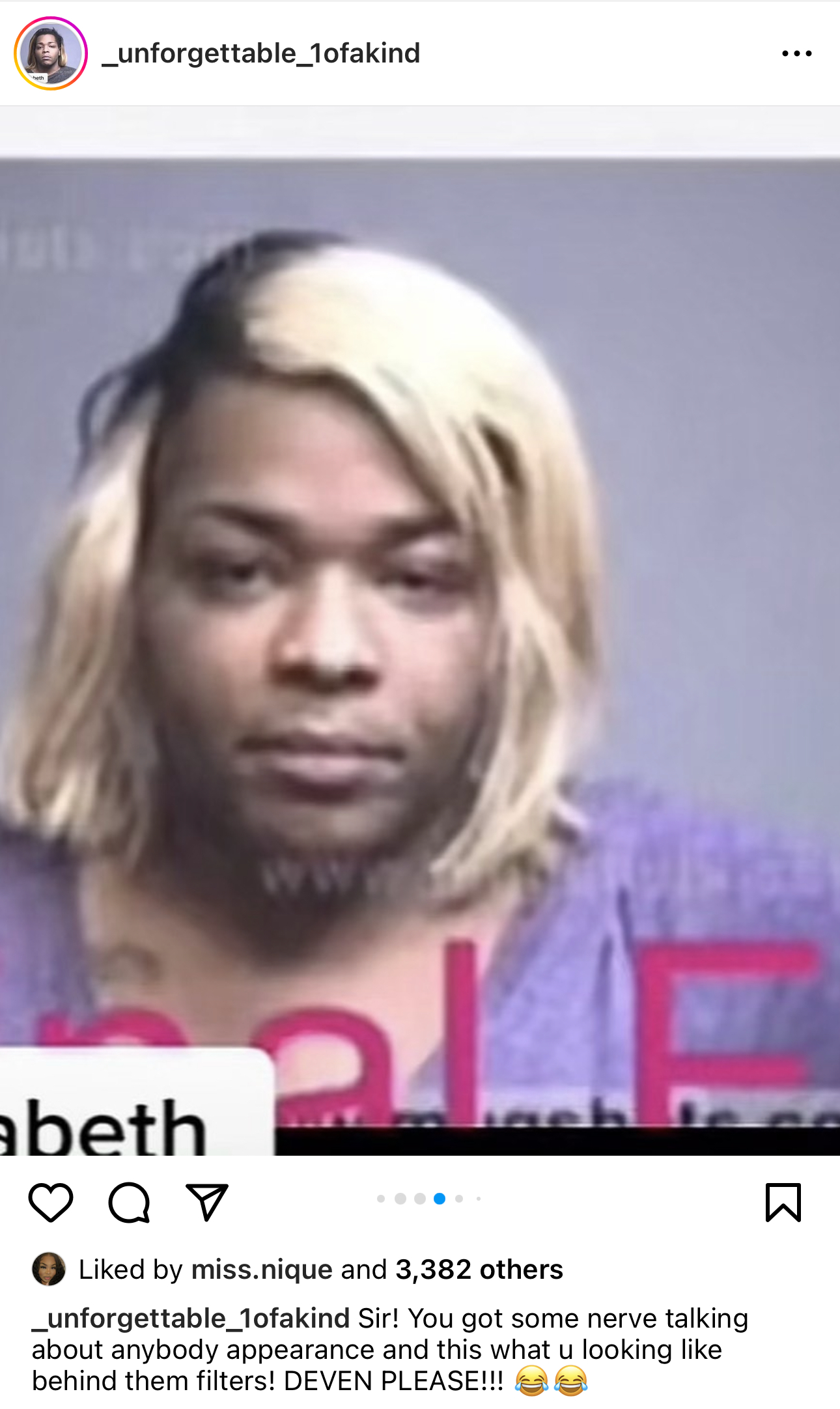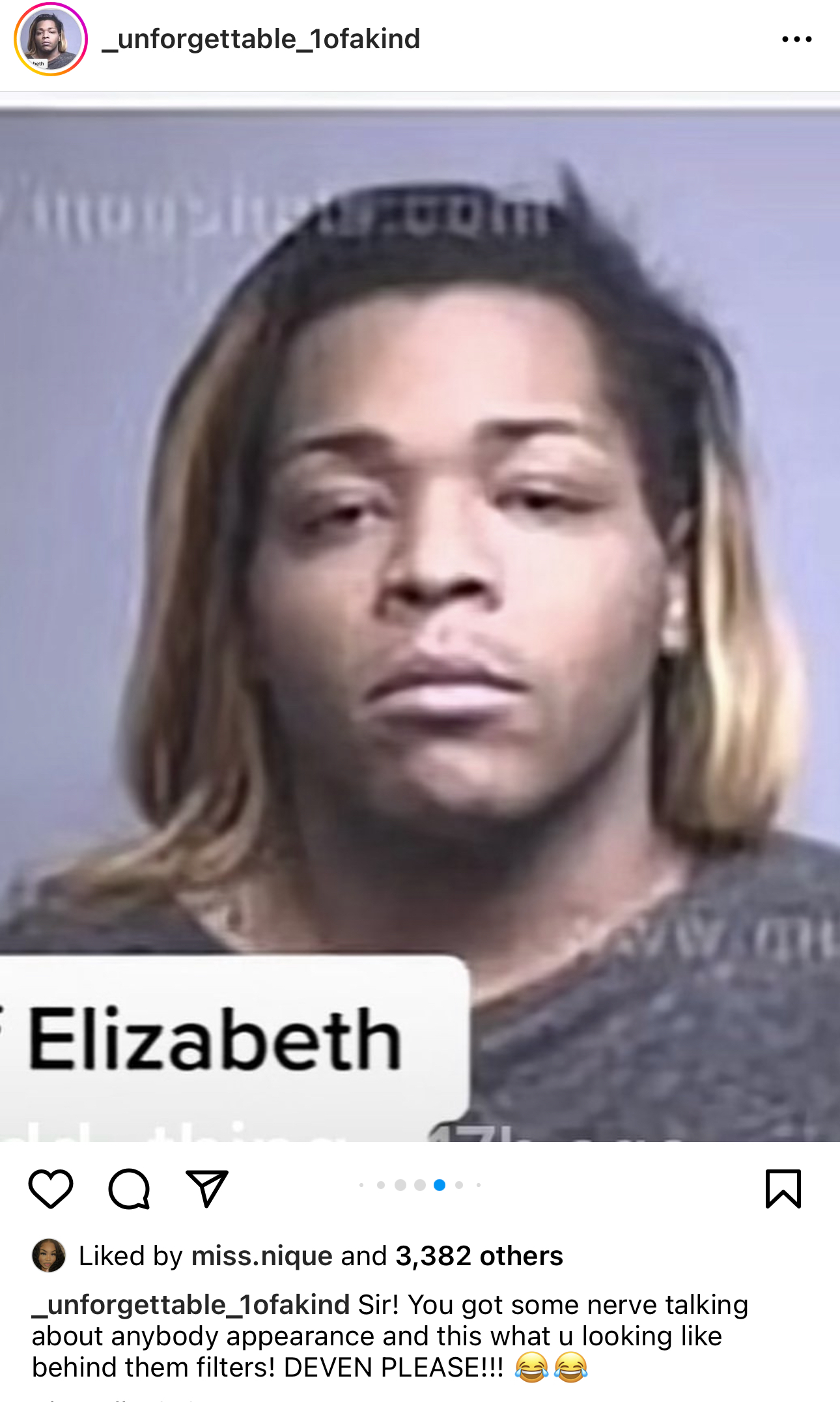 Love After Lockup is a reality television series, chronicling the lives of recently released felons and their significant others. The We tv reality series follows couples as their romance moves from  prison to the streets.
Watch Love After Lockup on Fridays, at 9 p.m. ET, on WE tv.
RELATED CONTENT:
'Love After Lockup' Fans DRAG Derek's Transgender Sister For Fighting Monique and Her Sisters
'Love After Lockup' Star Derek Admits To Recently Cheating On Monique Over 10 Times
'Love After Lockup' Monique Hires Spies To Monitor Derek's Every Move
Stay Connected With All About The Tea: Twitter Ι Instagram Ι YouTube Ι Facebook Ι Send Us Tips
Avigail is an Entertainment blogger at All About The Tea, who specializes in The Real Housewives of Atlanta and The Real Housewives of Potomac. Avigail has a background in marketing. She's a Brooklynite living in the Bahamas, with a passion for travel, writing, reality TV watching, pop culture and spoken word.