Sister Wives
'Sister Wives' Fans VERY Concerned About Meri Brown's Emotional State Amid Split From Kody!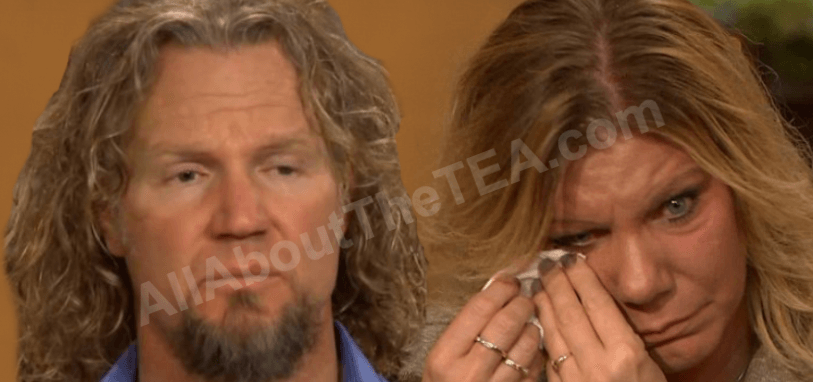 Meri Brown's frigid relationship with husband Kody Brown has fans worried about the emotional state of the Sister Wives star.
Meri Brown, 49, and Kody Brown's lifeless marriage has been well documented on the TLC reality series — and fans expressed their concern in Meri's comment section of a recent post. 
READ ALSO: Kody Brown Reveals Tony Padron Won't Appear on 'Sister Wives' Because of His Secret Job!
On February 10, Meri Brown promoted a piece from her LuLaRoe collection with a photo of herself smiling while wearing a shirt that reads, "Love More." Although fans were happy to see Meri smiling — many commented about her sad and withdrawn demeanor on Sister Wives.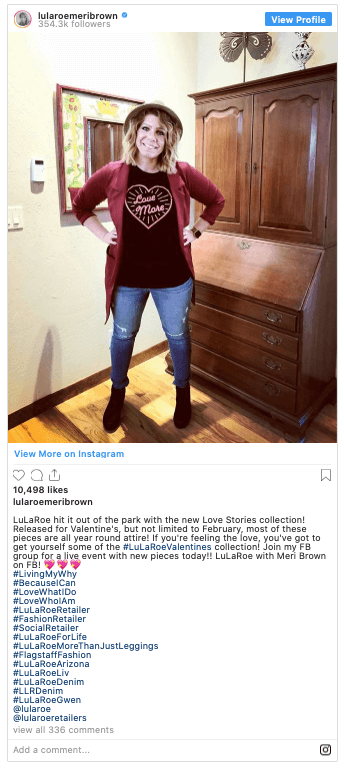 One concerned fan wrote in the comment section, "Are you doing ok. Last night's show ypu look like your holding so much in. So much unsaid. I'd hope your not feeling trapped. Silenced for a tv show paycheck. Feel better tell Christine off. Give hugs & affection as you feel. Dance or scream whatever you need. Rock on Ms Meri . ROCK ON" 
A second person commented, "Love the smile. On your show last night, when you do the "on the couch" part you look so distant and apart from the rest ?. Hope your real life is much happier. Maybe it's just the show ?‍♀️."
READ ALSO: 'Sister Wives' The Browns Sell All Their Vegas Homes After Major Price Cuts & Kody Buys Robyn $900K House!
One fan shared, "I feel for you Meri.. you do look so unattached from the rest of the group and I think you deserve so much better. You are a beautiful person and they dont treat you fair.. you dont look happy and I agree maybe it is just the show.. I hope you are truly happy.❤️"
Another fan feels Meri is being forced to do the reality show, "I agree!!! it's like she's forced to do the show, so she's there just as a warm body …very sad."
Someone else thinks all the wives appear distant, "they all look unattached to each other. They refer to each other as the "other woman". Janelle the only one who acts like she wants to be in a plural marrage."
READ ALSO: 'Sister Wives' Recap: Robyn Goes Off On Kody Over Lowering the Price of Their Vegas Homes!
A different person replied, "My heart was breaking for her. They don't treat her the same on the show like she's an outcast or something! She looked very unhappy and I've been there and done that… she deserves better… just my thinking!??‍♀️."
Additional fans shared the same sentiment. Read below:
"I felt really bad for her. Cody never acknowledges her or her feelings while on the couch and those ladies are obviously forgetting what they signed up for when marrying into a polygamist relationship. Meri needs to cut her losses and move on from that treatment. I can feel how lonely she must be.. she doesn't have the only daughter she has and her husband is treating her horrible. And those ladies are not her friends.. I use to love the show but allt has changed.. ?."
"she just looked so miserable last night. I don't understand the fighting being together when they are in a plural marriage so what is up with wanting to have everything so separate. Love the show, but a bit confused."
During a March 2018 Sister Wives Tell-All special — Kody Brown revealed that he has ZERO interest in being intimate with Meri or rekindling the romance he once shared with his former legally married wife. Meri maintained hope for "more of a relationship." Meri also implied that Kody is the holdout, when it comes to working through their messy issues.
Sister Wives airs Sunday nights, on TLC, at 10pm ET.
Stay Connected With All About The Tea: Twitter Ι Instagram Ι YouTube