Sister Wives
'Sister Wives' Janelle Brown Reveals The Family Is Drifting Apart & The Wives Are NOT Close!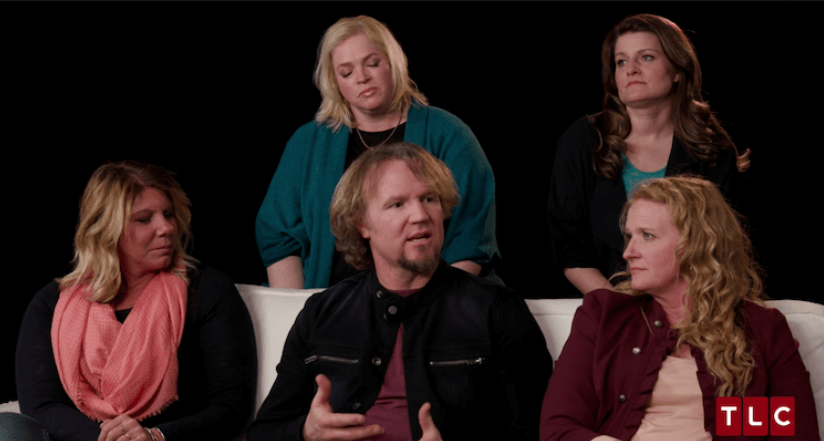 On Sunday's all-new episode of Sister Wives, Janelle Brown, Christine Brown, Robyn Brown and Meri Brown have a rather uncomfortable conversation about their current relationship and how it relates to living under one roof in Kody's polygamous palace. 
READ ALSO: 'Sister Wives' Recap: Robyn Goes Off On Kody Over Lowering the Price of Their Vegas Homes!
According to the revelations made by Janelle Brown — the Sister Wives are not a close-knit family like they use to be in Utah when they all lived in one house.
"I feel sometimes like I'm the only person in the family that thinks what we had in Lehi, Utah, was awesome," Janelle Brown explained. "The living under one house. It wasn't Utopia, there are things that definitely we need to change. But the whole idea of living together, I think, was so brilliant. And beautiful."
Before the Browns lived in Las Vegas, they fled Utah for illegally practicing polygamy. While living in Utah, the whole family lived in one house. 
READ ALSO: Polygamous Kody Brown & His 'Sister Wives' Scammed the Government By Living Off Food Stamps, Welfare Money & Bankruptcies!
As fans know, Kody Brown's master house plan includes square footage allocations for each of his four wives in Flagstaff, Arizona. He's already moved the entire family from Vegas to Arizona, however, they all live far apart, in separate homes.
READ ALSO: 'Sister Wives' The Browns Sell All Their Vegas Homes After Major Price Cuts & Kody Buys Robyn $900K House!

Meri Brown is currently renting a four-bedroom, five-bathroom home worth $861,179. Her home is 9 miles from Christine's three-bedroom, two-bathroom home. Meri is 13 miles from Janelle's $347,000 home — which she is renting for $2,900. Christine's home is 12 miles away from Janelle and 8.5 miles away from Robyn. Not exactly the cul-de-sac living they got used to in Las Vegas.
"It seems like our family isn't as close as it used to be," Janelle Brown added. "And I'm really concerned that if we choose to live in the four homes versus the one, our family culture will just continue to drift apart more and more."
Kody Brown agrees with Janelle Brown — saying the family is "not getting together at all like when we were living in the cul-de-sac in Las Vegas."
"I want to explore it, all I'm asking for is for you guys to have an open mind and a prayerful disposition about it," Kody told his Sister Wives in a previous episode. 
Sister Wives airs Sunday nights, on TLC, at 10pm ET.
Stay Connected With All About The Tea: Twitter Ι Instagram Ι YouTube