EXCLUSIVE: 'Shahs of Sunset' Reza Farahan & Mike Shouhed's EPIC Fight At BravoCon EXPOSED — Mike Called Reza 'Fat Queen'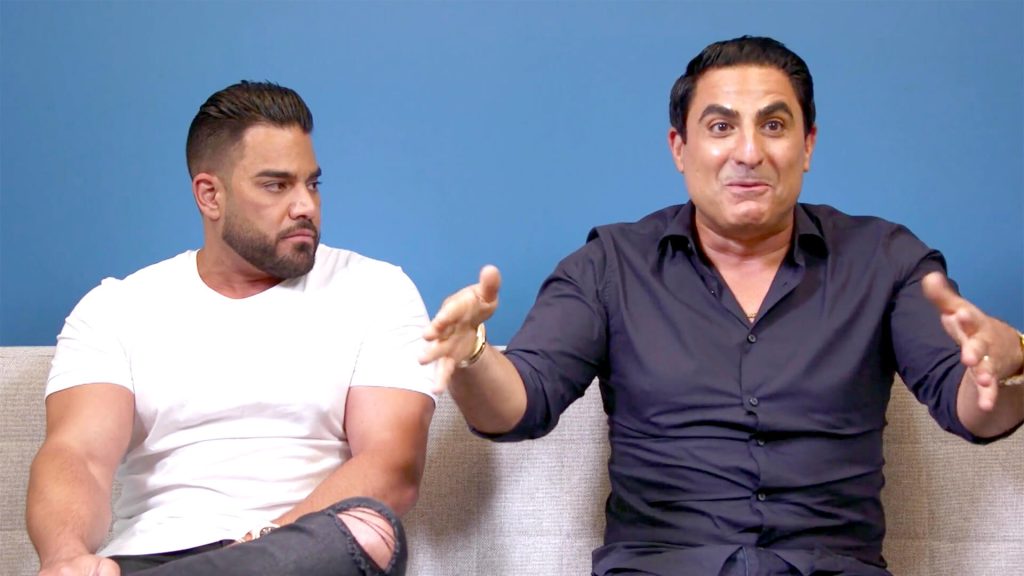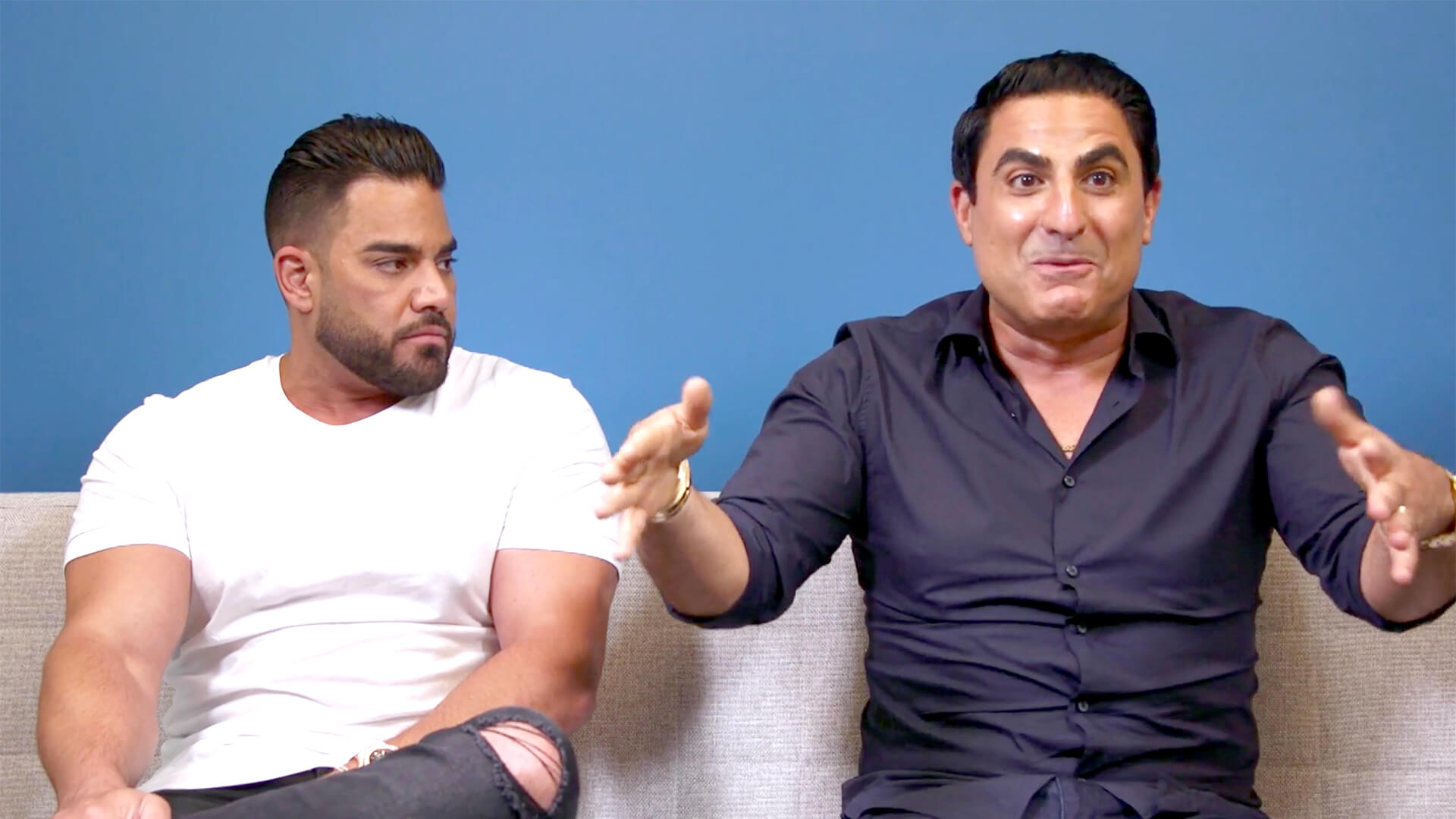 Shahs of Sunset stars Reza Farahan and Mike Shouhed have ended their explosive feud after a BLOWOUT confrontation during BravoCon, AllAboutTheTEA.com can confirm.
The private sit-down took place during BravoCon weekend in November, at the Royalton Park Avenue hotel, in NYC — AllAboutTheTEA.com has learned.
An employee who works at the hotel bar, happens to be a Bravo fan, witnessed the drama and secretly recorded their conversation.
"Reza and Mike came into the bar area with two other people. They all sat at a table." A hotel employee shared with AllAboutTheTEA.com. "Reza and Mike got into a heated discussion and it got so loud that they were moved into a private room."
EXCLUSIVE: Mike Shouhed's Hollywood Hills Home A 'Death Trap' —  ZERO Per mits & Inspections On His Massive Renovations!
As previously reported, Reza Farahan blasted Mike Shouhed and threatened legal action against his Shahs co-star in October 2019 — for hawking merchandise with Reza's name and image on his website for three years. Reza Farahan sent his friend a Cease & Desist.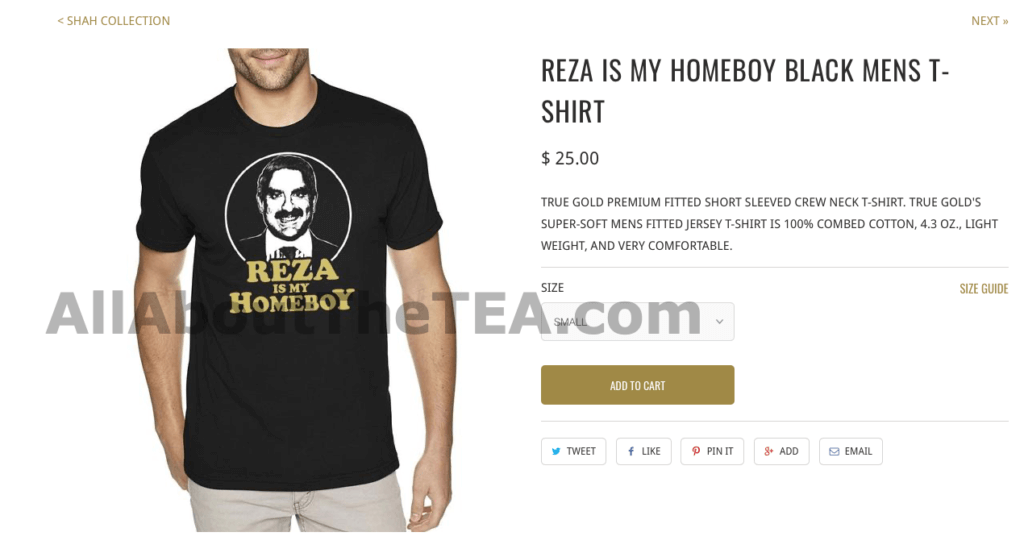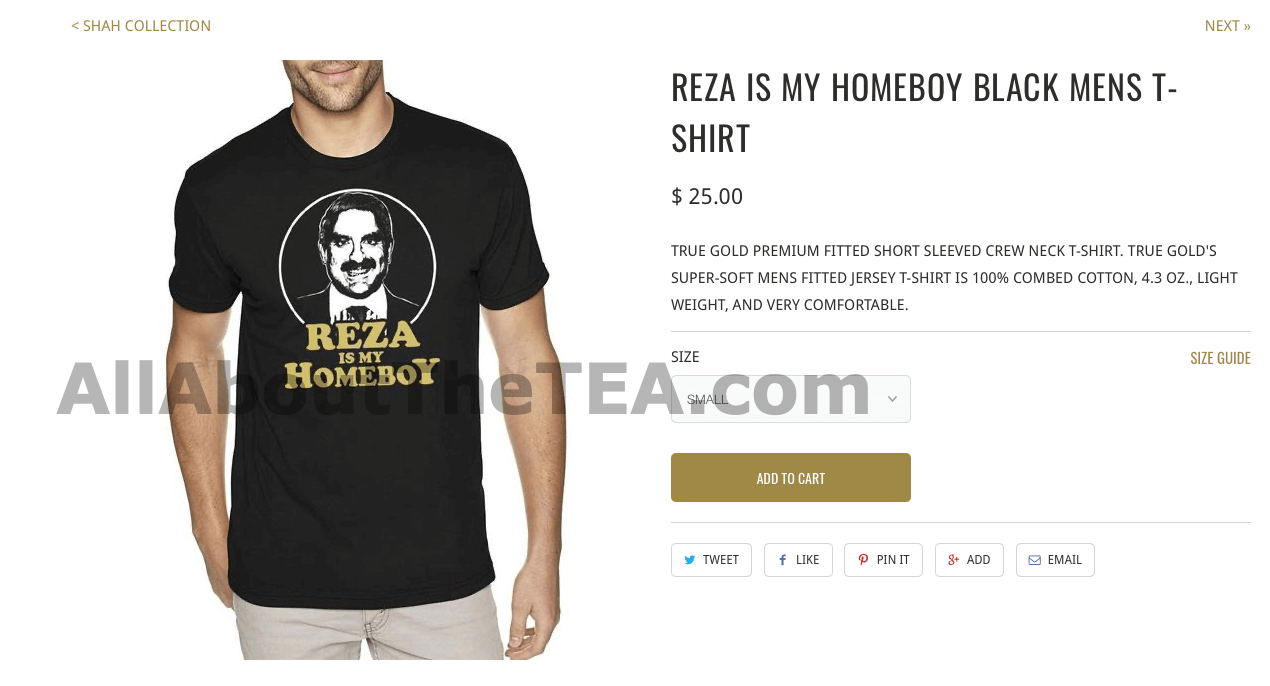 Mike Shouhed posted the letter on Instagram with the caption, "Guess he's not my homeboy! lol … this is what happens when dudes got his panties in a bunch!"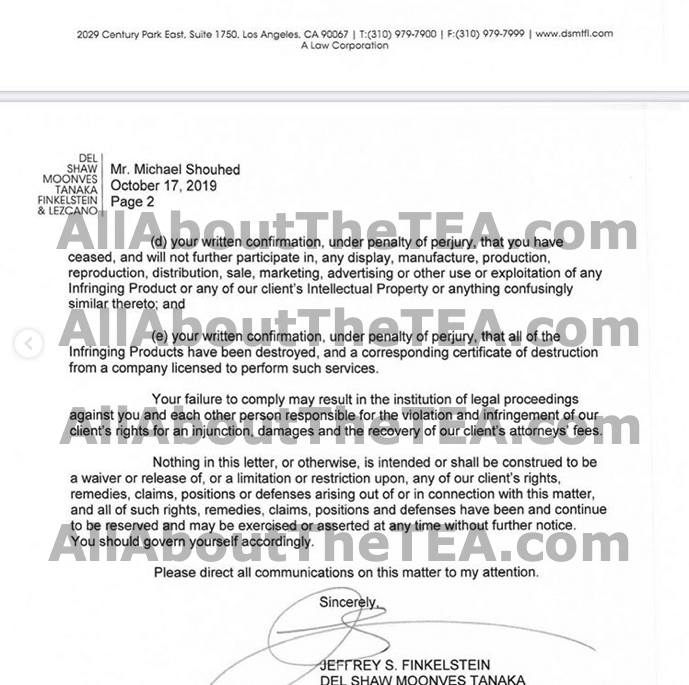 According to the hotel snitch, "Reza and Mike had an EPIC makeup session that was supervised by the heads of the production company and it got super ugly before it was resolved."
The source continues, "Mike called Reza a fat queen, who is dealing with his sexuality. Mike also told Reza that he had no storyline."
According to the confidential informant, Reza Farahan let Mike have it and started screaming in his face — he went off!
"Reza told him that he's the STAR of the show and that nobody knows Mike. Reza said people watch Shahs for him." The source continued. "They went at each other for at least 2 hours, yelling and screaming before they made up and apologized."
After the confrontation went down, "They came out of the room with blood shot eyes."
Later that night, Mike Shouhed and Reza Farahan were observed together at Watch What Happens Live being cordial after not speaking for months, AllAboutTheTEA.com can confirm.
EXCLUSIVE: 'Shahs of Sunset' Star Mike Shouhed BROKE, Forced to Live With His Married Girlfriend and Her 2 Kids!
On the last season of Shahs of Sunset tensions ran high between Mike Shouhed and Reza Farahan — and they had several heated arguments. 
The Shahs of Sunset returns Spring 2020.
Stay Connected With All About The Tea: Twitter Ι Instagram Ι YouTube
Avigail is an Entertainment blogger at All About The Tea, who specializes in The Real Housewives of Atlanta and The Real Housewives of Potomac. Avigail has a background in marketing. She's a Brooklynite living in the Bahamas, with a passion for travel, writing, reality TV watching, pop culture and spoken word.