Southern Charm
Kathryn Dennis Speaks Out After Losing Bitter Custody War With Thomas Ravenel!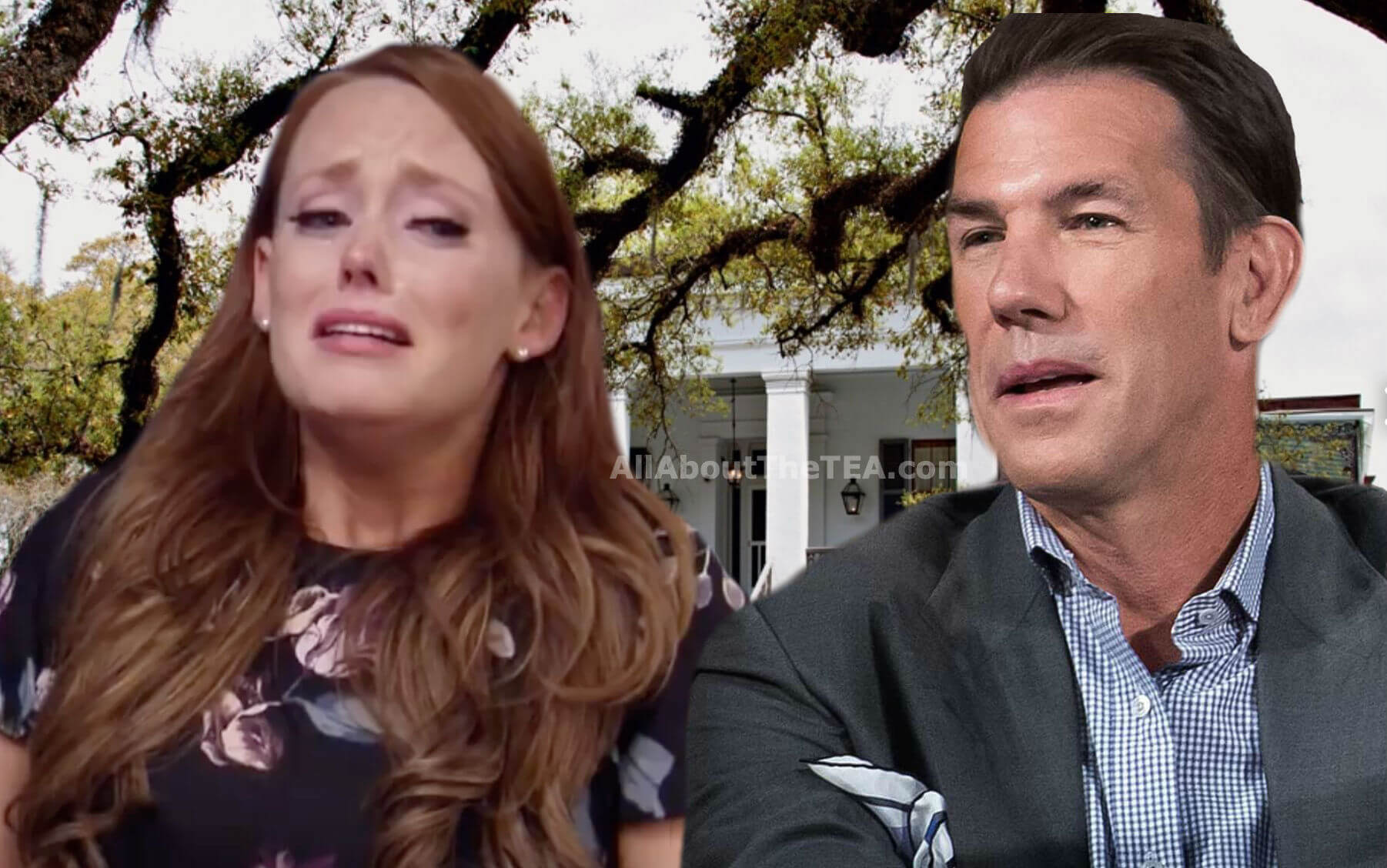 Kathryn Dennis is finally speaking out after losing her custody battle with Thomas Ravenel.
The Southern Charm star first filed for sole custody of the couple's two children in October 2018 and the case came to an end on November 1, 2019. She addressed her fans via Instagram on Tuesday regarding her lost in the contentious custody case — saying the former couple have "resolved all matters related to our children."
"Just want to let my fans hear from me officially that Thomas and I have resolved all matters related to our children," she wrote Tuesday. "I believe that this joint custody arrangement is in our children's best interests. Happy to move forward. Thank y'all for all of your patience, support & love. – kd"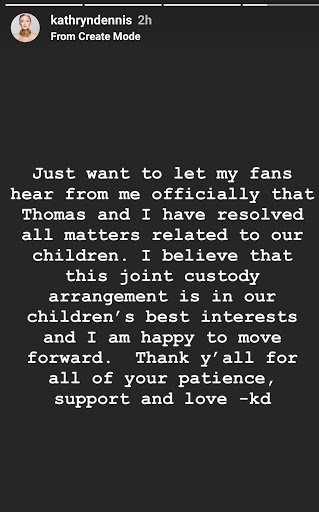 As exclusively reported by AllAboutTheTEA.com, Thomas Ravenel won primary custody of the former couple's two children — Kensington Calhoun, 5, and son Saint, 3 — ending his bitter custody war with Kathryn Dennis. The paperwork was signed by both parties and registered with the South Carolina family court on Friday, November 1. 
The custody agreement criteria stipulates that the parties shall share 50/50 legal custody of the minor children with Thomas Ravenel remaining as the primary custodian over both children.
Thomas Ravenel will consult with Kathryn on all major decisions involving the children — including, but not limited to, the children's education, extra-curricular activities, religious training, non-emergency healthcare and general welfare. If they are unable to come to an agreement on an issue concerning the children, Thomas has final decision-making authority. 
EXCLUSIVE: Kathryn Dennis Used Dying Mother Throughout Cancer Battle As 'Primary Care Taker' of Her Kids While Mom Underwent Chemo!
Thomas will have financial responsibility for the kid's medical insurance, private school tuition, and all extracurricular activities. Thomas Ravenel will also pay child support and the expenses for a full-time nanny that will take care of the kids while they are in Kathryn's supervision. 
Via court order, Kathryn Dennis must employ a nanny as soon as possible, who shall supervise her during her time with the children from 8:00 a.m. to 6:00 p.m. on school days, provided, however, she does not need to employ a nanny on Thursdays during the academic year 2019-2020 because she does not pick up the children until school recesses on Thursdays. 
EXCLUSIVE: Kathryn Dennis' Ex Joe Abruzzo Blows The Lid Off Her Negligent Parenting — Mentally Unstable, Reckless, and Frequently Drunk!
The agreement states that the parents shall use their best efforts to not expose the minor children to age-inappropriate/violent conduct, language, TV, videos, movies, books, or materials of any kind. This restraint specifically prohibits either parent from allowing the children to view any episode and/or reunion show of Southern Charm.
As reported, Kathryn Dennis' ex-boyfriend, senator Joe Abruzzo, sat for a 9-hour deposition on October 14, 2019, and gave compelling testimony in the custody case between Kathryn Dennis and Thomas Ravenel, as exclusively reported by AllAboutTheTEA.com.
In the deposition, Joe Abruzzo exposed Kathryn Dennis is an unfit mother, who used her dying mother (who was undergoing chemotherapy), as the primary caretaker of her two minor children.
Stay Connected With All About The Tea: Twitter Ι Instagram Ι YouTube