Exclusive
EXCLUSIVE: 'Southern Charm' Thomas Ravenel Wins Primary Custody — Kathryn Gets Visitation & Ordered To Hire A Nanny!
Thomas Ravenel and Kathryn Dennis' bitter custody battle is finally over, AllAboutTheTEA.com can exclusively reveal.
According to court documents obtained by AllAboutTheTEA.com, the Southern Charm parents have struck a custody agreement, ending their custody war. The paperwork was signed by both parties and registered with the South Carolina family court on Friday, November 1. 
The custody agreement criteria stipulates that the parties shall share 50/50 legal custody of the minor children with Thomas Ravenel remaining as the primary custodian over both children.
Decision Making Authority
Thomas Ravenel will consult with Kathryn on all major decisions involving the children — including, but not limited to, the children's education, extra-curricular activities, religious training, non-emergency healthcare and general welfare. If they are unable to come to an agreement on an issue concerning the children, Thomas has final decision-making authority. 
Financial Responsibility and Child Support
Thomas will have financial responsibility for the kid's medical insurance, private school tuition, and all extracurricular activities. Thomas Ravenel will also pay child support and the expenses for a full-time nanny that will take care of the kids while they are in Kathryn's supervision. 
Mandatory Nanny For Kathryn
Kathryn has agreed to employ a nanny as soon as possible, who shall assist her during her time with the children from 8:00 a.m. to 6:00 p.m. on school days, provided, however, she does not need to employ a nanny on Thursdays during the academic year 2019-2020 because she does not pick up the children until school recesses on Thursdays. 
Thomas has the right to meet and interview any prospective nanny Kathryn considers employing. Kathryn shall have final decision-making over whom to employ as a nanny subject to Thomas' approval. As soon as a nanny is employed, Thomas will be responsible for paying the nanny once a week for her hourly services in an amount up to one-thousand dollars ($1,000) a week.  In the event the amount paid to the nanny is less than a total of four-thousand dollars ($4,000) for each four (4) week period, the difference between the amount paid to the nanny and four-thousand dollars ($4,000) shall be paid to Mother. This payment shall occur on the Monday following each four (4) week period of the nanny's employment. 
Per court documents obtained by AllAboutTheTEA.com, the continuing necessity for a nanny shall be reviewed by the parties 24 months from the date of this Agreement. If the parties cannot agree whether the presence of a nanny should be continued beyond 24 months, the parties shall engage in mediation regarding such issue and, in the event mediation is unsuccessful, either party shall have the right to seek a modification as to Mother's requirement to employ a nanny.
Timesharing Schedule
Kathryn Dennis will continue her alternating weekend and midweek visitation with the children until the commencement of the children's 2020 summer schedule. She'll have the children every other Thursday afternoon until the following Monday morning. When school is in session, she will pick the children up after school on Thursdays and timely return the children to school on Monday mornings. 
For the 2019 Christmas holiday, Kathryn will have the first part of Christmas break, from the day school lets out for the break until 2:00 p.m. on December 25, and Thomas gets the second part of Christmas break, which shall run from 2:00 p.m. on December 25 until school resumes after the break.
Southern Charm Banned
The agreement states that the parents shall use their best efforts to not expose the minor children to age-inappropriate/violent conduct, language, TV, videos, movies, books, or materials of any kind. This restraint specifically prohibits either parent from allowing the children to view any episode and/or reunion show of Southern Charm.
No Boyfriends/Girlfriends Allowed Overnight
Thomas Ravenel and Kathryn Dennis are restrained from having any person with whom they are romantically involved (excluding a spouse) stay overnight with them while the children are present. For purposes of this Agreement, overnight shall be any time between the hours of 11:00 p.m. to 7:00 a.m. The parties agree they will revisit this provision after a certain amount of time based upon the children's ages and maturity and may consent by written agreement to vacate this restraint. 
No Badmouthing & Social Media Conduct
Also, they can't allow or encourage others to engage, in any conduct in the presence of the minor children which would cause the children to become upset with the other parent or alienate the affections of the children for the other parent; this restraint includes discussing with the children or permitting anyone else to discuss with the children the parties' past and/or present custody litigation, criminal record, and/or financial contributions to the other parent on behalf of the children. Neither party shall make any disparaging remarks about the other parent to the minor children, in the presence of the minor children, or within earshot of the minor children, or allow or encourage others to do the same. Nor shall either Party post any negative remarks about the other on social media.
READ ALSO: Kathryn Dennis Blasted By Judge For Discussing Custody Case on 'Southern Charm', Unseals Court Records 
Kathryn filed for sole custody in October 2018 — the same month Southern Charm began filming season 6. 
Thomas Ravenel fought back, alleging Kathryn Dennis becomes "overwhelmed" by their young children after only a few days, and claims that she leans on prescription drugs "as a coping mechanism for anxiety and stress." And accused Kathryn of ditching appointments for the kids, regularly sleeping past noon, and even alleges that the reality star committed a hit and run, back in Octob er 2018.
Instagram Live videos, exposed Kathryn Dennis with dilated pupils while slurring disconnected  ramblings on more than one occasion.
In August, Kathryn got into two car wrecks with her two children in the vehicle, who she claims distracted her. In accident she struck a guard rail, slammed into three trees and two light poles. The other accident resulted in a four car pile up. She was ticketed for both incidents. 
The legal back-and-forth began in 2016, when Kathryn lost custody of the children, after a court ordered drug test revealed multiple drugs in her system.
Thomas Ravenel and Kathryn Dennis will be required to attend co-parenting/parallel parenting sessions for a minimum of 10 sessions, the cost of which shall be divided equally between the parties.
Each party will pay his/her own attorneys' fees.
Ironically, this agreement Kathryn Dennis agreed to on November 1st is the same proposal Thomas Ravenel offered her at their June 2018 mediation hearing with the addition of a brand new Mercedes SUV. Instead, she refused to sign the 50/50 custody agreement and filed for sole custody in October 2018, after assault allegation landed Ravenel in legal hot water, which he has since resolved. Kathryn's legal fees for her sole custody suit are well into six figures — only to land her back in the same parental seat she was in back in June 2018 — now with a six-figure legal bill and less one Mercedes SUV.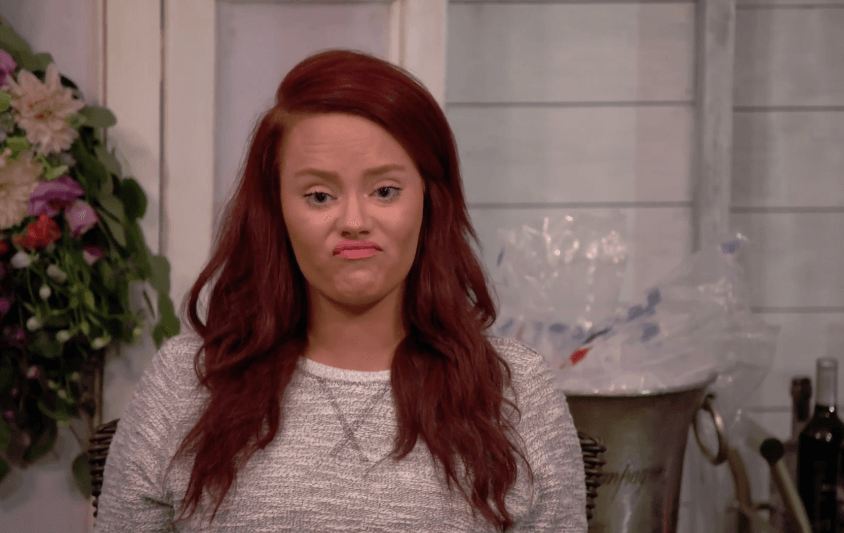 Thomas Ravenel fired back in November, filing a suit against Southern Charm producers and Bravo — demanding that sensitive, unaired footage regarding the legal drama be axed from the upcoming season. Ravenel accused the network/producers of nudging Kathryn to file for custody, to create drama for Season 6.
Stay Connected With All About The Tea: Twitter Ι Instagram Ι YouTube