Exclusive
EXCLUSIVE: Kathryn Dennis' Ex Joe Abruzzo Blows The Lid Off Her Negligent Parenting — Mentally Unstable, Reckless, and Frequently Drunk!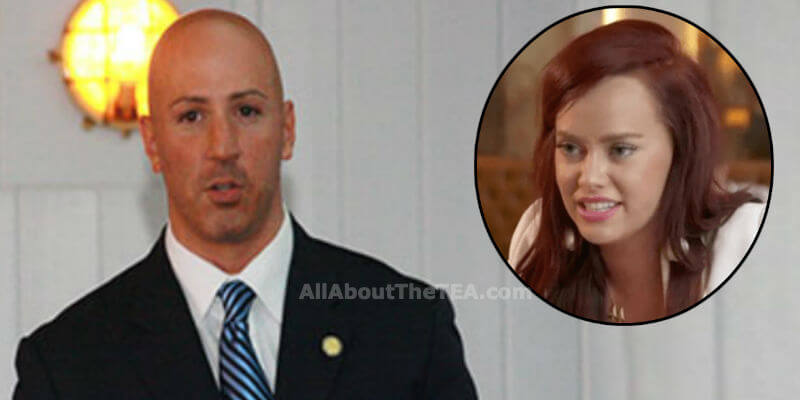 Kathryn Dennis' ex, Senator Joe Abruzzo gave explosive testimony in the custody case between Kathryn Dennis and Thomas Ravenel, AllAboutTheTEA.com can confirm.
On October 14, the retired senator and decorated military veteran sat for a subpoenaed deposition that exposed Kathryn Dennis as a heavy drinker, erratic, and an unfit mother of her two children, Kensie, 5 and Saint, 3 — according to court documents obtained by AllAboutTheTEA.com.
The grueling deposition lasted 9 hours and Joe Abruzzo delivered mind-blowing witness testimony on Kathryn Dennis' behavior and state of mind. 
The pair dated roughly two months and in that short period of time, Joe Abruzzo witnessed the recovering addict, drink alcohol excessively. Throughout the 140 page deposition, he describes her as being 'impaired,' frequently.
EXCLUSIVE: 'Southern Charm' Thomas Ravenel Wins Primary Custody — Kathryn Gets Visitation & Ordered To Hire A Nanny!
In one disturbing incident, Joseph Abruzzo visited the Southern Charm star at her home in Charleston, while she cared for her two children. It was Halloween 2018 and they all went trick-or-treating and Kathryn left Saint ALONE with Joe Abruzzo for hours. 
"So she went ahead with her daughter and her friends, and Saint started to lag back. So I was watching Saint, and they got a good full block or more ahead, and he — you know, Saint — I don't know if he understood what was going on with trick-or-treating or not, but he — you know, they were way up there. They just kind of left us behind. So I picked him up and carried him up to her, and I said — and I am like, Kathryn, — I don't want to say it was stern with her, but concerned. I was Saint, you're leaving him. I made the point. And she said, you know what, could you just bring him back to the house? And I will be there — I will be right there. I am, yeah. I felt it was the right thing to do." Joe Abruzzo testified on October 14.
He continued, "I just met him — this was only the, fifth or sixth time — that she ever met me."
"He wasn't crying because he was with me, but he was whining, didn't want any part of it, and she just left him with me. So she asked me to take him back to the house, and she would be right there, and I did. So we went back to the house, and I went in and got a cartoon on for him. So I'm in her home alone with her son."
Kathryn's daughter was not with Joseph Abruzzo and Saint. She remained out with her mother, who was partying with friends.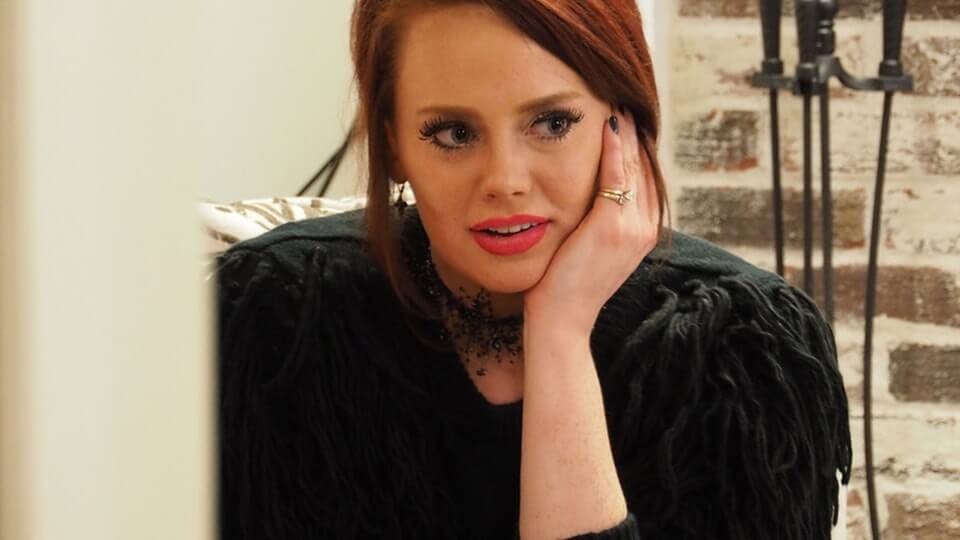 According to Joseph Abruzzo, Kathryn Dennis left him alone with Saint (he had only known Kathryn for 4 weeks) and did not return for hours, despite telling him she would be home right away.
"So I was the only one, just the two of us, Saint and I in her home alone. And she said she would be right back, and she didn't come back for a very long time. I put on a — like the middle level, I put on a cartoon for him. We watched it, you know." Joe Abruzzo states in deposition.
He continues: "You know, it was 9 o'clock or after. So I got him like more ready to go to bed, put on the TV, and she didn't — she didn't come back for a long time." Joe Abruzzo added, "I was taken back that she just neglected her son."
And when Kathryn Dennis finally returned home from her Halloween galivanting with friends — she brought home a rowdy crowd. Joe Abruzzo commented that he was floored by her nonchalant attitude towards him and her son — she didn't even bother to check on the status of Saint (who was sleeping) after returning home. 
"I was just more in shock that she stayed out, left me with her son, didn't — when she came in the home, didn't come and like see how we were. Just kind of went and did her own thing. And then, like I said, with all the commotion in the home because -clanking on the floors because it is not all carpet, you know, he eventually woke up."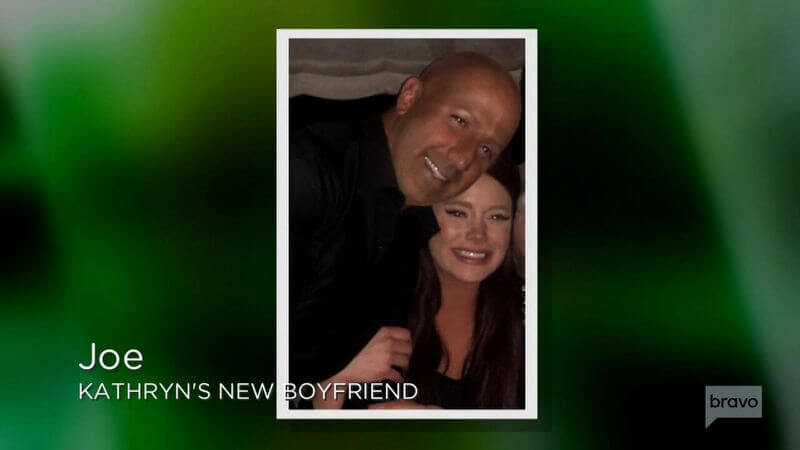 Then she tried to make up for her behavior by offering Joe Abruzzo sex, but he rejected her advances and never saw her again after that night.
"She was trying to like make up for everything by having sex with me, and I wasn't interested at all. So I rejected her advances." Joe Abruzzo stated in court documents.
When the former senator sent Kathryn Dennis a breakup text two weeks later, she suffered a nervous breakdown that alarmed Abruzzo. He states that he was motivated to dump the reality diva after she skipped several business meetings regarding lucrative deals he set up for her and even paid an attorney to protect her interest.
When asked what his observations were of Kathryn Dennis' parenting skills — he describes her as mentally unstable, negligent, and frequently inebriated.
"I didn't believe she was mentally stable the night that she was around her children. She had two breakdowns on back-to-back evenings. I'm not a psychologist, but I can tell you, you know, crying, frantic speaking. You could see from — she sent me a text message, which is in there, apologizing for her behavior. So this is just not my opinion. She recognized it herself." Joe Abruzzo testified. 
Abruzzo continued, "Yes, now that you — you know, there was never a time that she wasn't under at least the influence of alcohol. Although I felt I'm a good person to leave, especially a boy with, because I have one and I'm a dad raising my son as a single father, we have the best relationship in the world. You know, at the end of the day, she did not know me for — she knew me at that time exactly, like, four weeks, and the fact that you could leave —  I thought — you know, when you're a dad, you put yourself, okay, if this is a person you're dating, and she has some friend come over that I never met and she decides to go out, would she leave this stranger with my son? You know, things like that start to go through your head when you're looking at somebody, like, to possibly be in an exclusive relationship with."
According to Joe Abruzzo, the children's bedtimes and schedules are unpredictable — text messages submitted by Kathryn Dennis (introduced as evidence) support Abruzzo's claims.
"There were multiple times where, she had to call me back or the kids are — and this is late at night, you know, way past a child's bedtime. Like I said, there is no rhyme to reason. And her rhyme to reason of her schedule and her time she is up and down sometimes reflected with the children."
Joe Abruzzo made statements during his deposition about the filthy condition of Kathryn Dennis' home.
"I would not want to stay at her place, but there's two reasons I would not stay overnight completely was, number one, one of the evenings she had the kids, and, secondly, the cleanliness of the home." Joe Abruzzo stated in court documents.
He continued, "She had no sheets on the bed. It was a used mattress that was quite frankly disgusting, and she slept on that, and I would not sleep on that. So I — the place was in very, very dirty and bad shape. So I stayed at the hotel. So I went back to the hotel. I told her I would come back so we could hang out, you know, talk about what just happened, and just be together. And then I left, went back to the hotel, changed, put on comfortable clothes, and then came back."
Sentaor Abruzzo testified that the kids were up past 11:00 pm on many nights, and missed school as a result.
In addition, the senator delivered damning testimony that alluded to Kathryn Dennis coaching Dawn Lewdell to report a false sexual assault claim against Thomas Ravenel for a storyline on season 6 of Southern Charm.
In sworn deposition obtained by AllAboutTheTEA.com, Kathryn Dennis describes her Southern Charm storyline to Senator Abruzzo on their first date as  "turning a corner and becoming more of a symbol for women empowerment and things of that nature."
Southern Charm is currently on hiatus and filming for season 7 has been delayed. 
Stay Connected With All About The Tea: Twitter Ι Instagram Ι YouTube Ι Facebook Ι Send Us Tips