Real Housewives of Atlanta
NeNe Leakes Responds to Kenya Moore's Lies During Her Wendy Williams Interview: 'I Didn't Spit In Her Face!'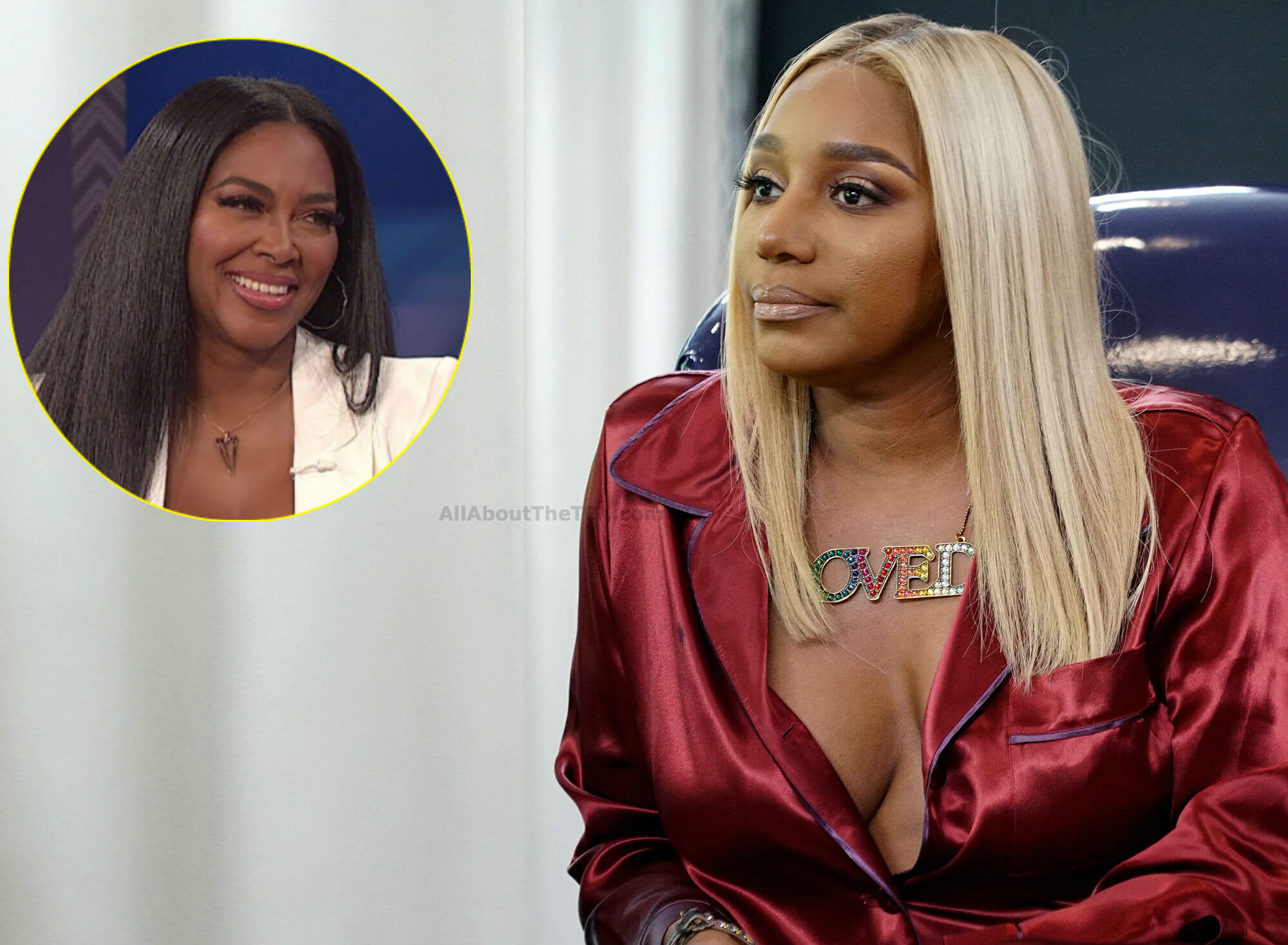 NeNe Leakes is sounding off after Kenya Moore's Wendy Williams' interview on Tuesday and calling out her Real Housewives of Atlanta co-star's lies.
Porsha Williams' Fiance Cheating, Kenya Moore's Crumbling Marriage & Fights In 'RHOA' Season 12 Trailer! (Video)
As AllAboutTheTEA.com readers know, Kenya Moore told Wendy Williams that NeNe Leakes attempted to spit on her during a heated fight. Additionally, Kenya stated that she wasn't coming for NeNe's paycheck and explained why she doesn't like the RHOA OG.
After the show aired, NeNe Leakes called Wendy Williams to respond to Kenya Moore's claims.
Kenya Moore Caught Red-Handed Lying About Her Daughter's Birth Date on Watch What Happens Live!
"After Kenya left, I'm on my way home commuting and the phone rings, who do you think it was? Nene," Wendy Williams told her audiance. "Nene's like, 'Wendy, I didn't even watch, but my phone was blowing up. First of all, I didn't spit in her face.'"
"I said, 'NeNe, she said you hocked a loogie,'" Williams claimed she told her friend. "I said, 'NeNe, I was really transparent with her, I said, Kenya I really like you, there's something about being a motherless child to me that's horrible. I'm talking about if your mom doesn't want you."
"I told NeNe, 'You're my friend. Kenya's a friend on the show,'" she continued. "Two totally different things. But NeNe was, she was nice, she took it like a champ. She understands our friendship is forged. But she also understand I got love for Kenya."
Marc Daly Secretly Befriended & Communicated With NeNe Leakes Behind Kenya Moore's Back During Their Marriage!
NeNe Leakes told Wendy Williams that fans will see a "hella mean" Kenya Moore as season 12 unfolds. "We know Kenya can be a mean girl, but I said, 'NeNe, she is a motherless child,'" Williams said in her defense. Then, doing her best NeNe impression, she said, "Wendy, Kenya is 49 years old! Yeah, she's beautiful and everything but I wasn't raised by my mother [either]."
Wendy Williams clarified where she stands with both ladies, "NeNe is my friend friend," she explained, "Kenya is my friend to the couch and in my heart."
Real Housewives of Atlanta airs Sundays at 8:00 pm ET, on Bravo.
FOLLOW All About The Tea: Twitter Ι Instagram Ι YouTube