Real Housewives of Atlanta
Marc Daly Secretly Befriended & Communicated With NeNe Leakes Behind Kenya Moore's Back During Their Marriage!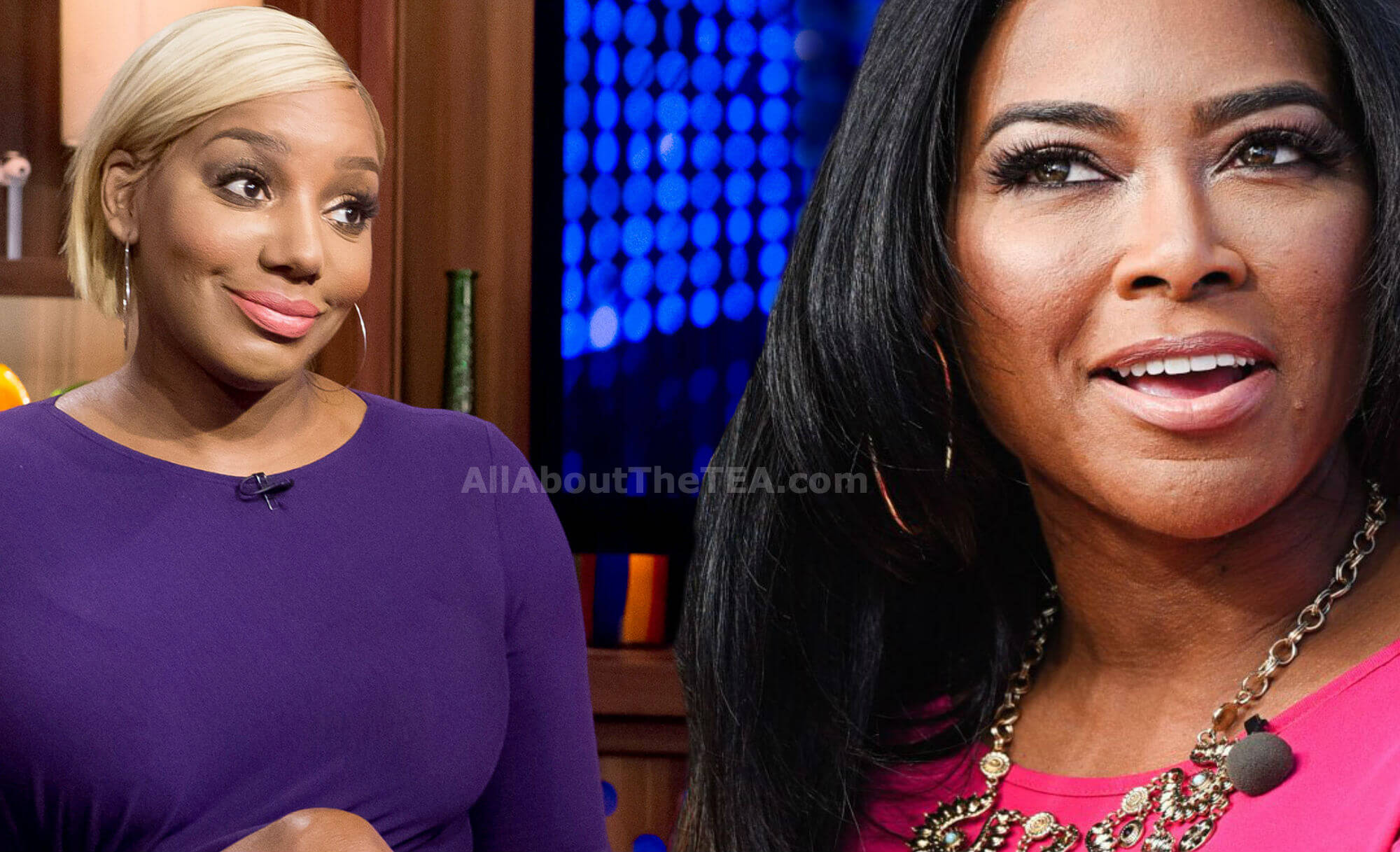 Marc Daly's turbulent marriage to Kenya Moore led the Brooklyn restauranteur to lean on the former Miss USA's arch-nemesis NeNe Leakes for support. 
A source claims Marc Daly allegedly went behind Kenya's back and reached out to NeNe Leakes and her husband, Gregg Leakes, amid his crumbling marriage. 
READ ALSO: Jim Edmonds Admits To 'Inappropriate' Behavior Involving Cheating On His Pregnant Wife & Sending D*ck Pics to Mistress!
Drama exploded during the cast trip in Greece between Kenya Moore and NeNe Leakes. The two reality divas had a blowout shouting match when Kenya confronted NeNe about her friendship with Kenya's estranged husband, Marc Daly.
"Kenya was stunned on the cast trip in Greece when she found out that her now ex husband Marc was conspiring against her by speaking to NeNe and Gregg Leakes behind her back during their marriage," a source close to the show tells HollywoodLife, exclusively. "Kenya and NeNe are nowhere near in a good place, but she couldn't believe that any of the parties involved would do this to her. She found out and approached NeNe and that's when the fight ensued and escalated quickly."
EXCLUSIVE: Kenya Moore Divorcing Marc Daly After Finding Out About His Secret Life With A Girlfriend & Kids!
Apparently, Kenya, 48, had zero knowledge that Marc and the Leakes were in contact and felt totally blindsided. 
"NeNe made Kenya feel blindsided with the news that she had been talking to Marc throughout their marriage," the insider says, revealing that "NeNe also told Kenya that Marc told her and Greg that he didn't even like his wife among other things." 
"Even though she's had her issues with NeNe, she never thought she'd do something like this. — Same with Marc," the source says. "They were having issues in their marriage, but she felt so shocked to learn this. Kenya was so hurt that he would conspire behind her back with her known arch enemy and deliberately give her private info about them as a couple and about Kenya. Kenya has definitely had it with Marc and with NeNe."
The Real Housewives of Atlanta wrapped filming season 12 last week with the filming of Kandi Burruss' baby shower — which airs on Bravo, November 3. 
As AllAboutTheTEA.com has been reporting for weeks prior to the breakup announcement — the couple's marriage was in major crisis and their 'happy marriage' facade would soon crumble.
READ ALSO: Kenya Moore Speaks Out Following Split From Marc Daly: 'Me and My Baby, We Gon' Be Alright'
Marc Daly first announced that he was leaving the former Miss USA in a statement to People magazine, on September 19. 
"I have come to the difficult decision to separate from Kenya at this time. Our daughter has two parents that love her very much and in her best interests, this situation should remain as private as possible. I cherish our family's good times together and will continue to co-parent in a loving way. Rumors, innuendo or false accusations only serve to hurt our family and will be addressed through counsel as the law permits. Please respect our privacy during this challenging period."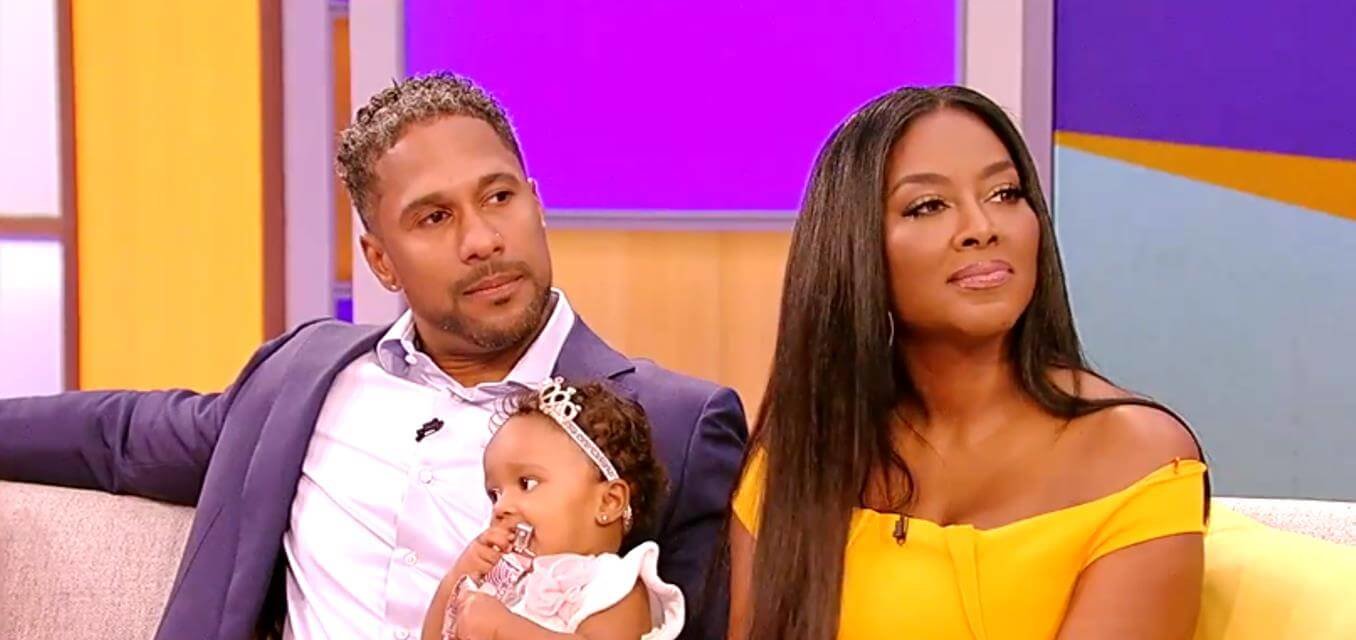 His statement was followed by an announcement from Kenya Moore.
"It is with profound sadness that I regret to inform my fans that I am divorcing my husband Marc Daly," Moore said in a statement to ET. "Due to recent and ongoing circumstances, I can no longer continue in the marriage. My sole concern and focus is and will always be my daughter, Brooklyn, my miracle baby. She was made in love and true commitment. I ask for our privacy to be respected moving forward."
During the trailer for the upcoming season of the Bravo reality series, the pageant diva admitted that the pair were at "a really low place" in their marriage.
The Real Housewives of Atlanta season 12 will premiere in November 3, on Bravo at 8:00 pm ET.
"Like" us on Facebook  "Follow" us on Twitter and on Instagram