Jeff Lewis Cuts Off Communication With Gage Edward & Bans Him From Nanny!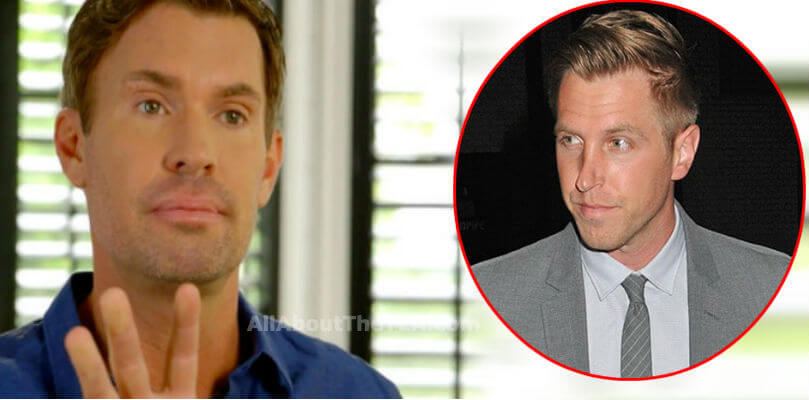 Jeff Lewis will be seizing all communication with his ex Gage Edward as part of their bitter custody battle over their two-year-old daughter, Monroe. 
On Thursday, the interior designer shared details of a preliminary 50/50 custody deal he's hammering out with Gage on his Sirius XM Radio show Jeff Lewis Live. But the agreement involves ending all friendly communication with Gage.
READ ALSO: Dumped Again! Jeff Lewis & New Boyfriend Split Over Broken Trust
"I did speak to Gage [on Wednesday] very briefly. There were no pleasantries. It was to the point: 'This is the deal. This is what I will agree to.' It is that 2-3-3 schedule," the former Flipping Out star, 49, said, referring to an arrangement that would see he and Gage transferring Monroe between them every few days.
"I'm anxious to try the new schedule and see how that works. We had, I thought, a direct line of communication about what she had for lunch and how long did she sleep, and how is she doing. And [after the conversation], I said, I no longer want to communicate with you," Lewis said.
He continued, "I want to raise my child as I see fit when she's with me, and you can raise her how you see fit when she's with you. I don't need to know anything. You don't need to know anything."
READ ALSO: Kenya Moore Revealed Marc Daly 'Was Not Happy' With Her Days Before Split In Shocking Video!
The deal once finalized will remove Gage's access to special privileges paid for by Jeff Lewis.
"I was giving him full access to my employees — my nannies, my extra car. I said that is now off the table. You can now hire your own employees. You can buy your own second car with the nanny," Lewis said.
Including keeping track of Jeff Lewis' whereabouts via the Flipping Out star's staff when he has custody of Monroe. 
"There will be no more communicating with my employees, trying to get information about what I'm up to," the Sirius XM radio host said.
Gage continued to work for his ex's design firm until May — three months after they split. He is now pursuing his own design projects independently.
"They have tried for two months now to negotiate custody since the original temporary order was put in place," the insider tells the tabloid.
Jeff Lewis and Gage Edward broke up in February after 10 years together. They share a 2½-year-old daughter, Monroe, who was expelled from preschool over comments Jeff had made on his radio show. She's now attending a new school, after Jeff said he made "a donation" to the institution.
Jeff Lewis Live airs weekdays, at 12 p.m. ET, on SiriusXM's Radio Andy (Ch. 102).
"Like" us on Facebook  "Follow" us on Twitter and on Instagram 
Nancy Zhāng is an Entertainment Blogger for All About The Tea. Nancy covers hot topics, recaps and celeb news. She loves to multi-task as a writer and a private chef. She received a B.S. in Mass Communications from LSU. Nancy's married and the proud mom of 2 German Shepherds.