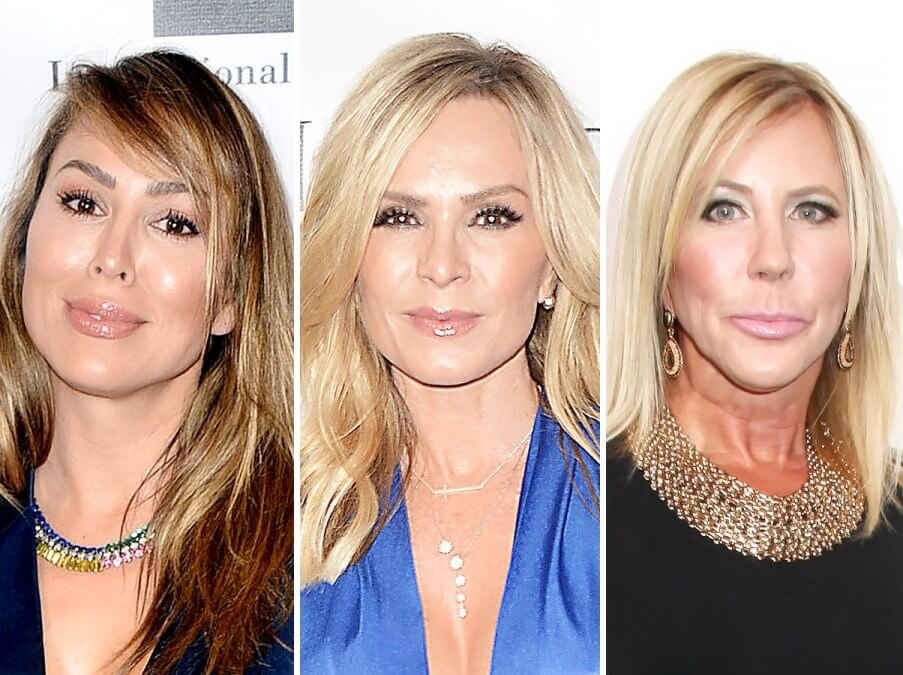 Tamra Judge and Vicki Gunvalson are not taking Kelly Dodd's  attacks laying down!
On Friday, Vicki and Tamra fought back against Kelly's verbal attacks by exposing she hunts rich men while neglecting her daughter, Jolie. 
RELATED: Brandi Glanville Shades Tamra Judge's Strained Relationship With Her Daughter As Their Feud Takes A Nasty Turn!
Vicki Gunvalson took the first shot by calling Kelly a "liar" and claimed she prioritizes finding her next "victim" (a rich man) over her child.
EXCLUSIVE: New Shocking Details of Kelly Dodd's Violent Bar Fight Exposed — Threatening Voicemails, Photos and Assault Victim Pressing Charges!
"Oh please! If she cared about Jolie she would clean up her act and stay at home instead of being on the hunt for her next "victim" (I mean RICH man)." Vicki wrote on Instagram fan account's post. "And she's a liar!" Vicki continued. "I would never EVER choose a man over my children. They are and will always be my first priority! Hers!? Nah!"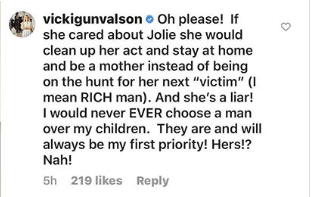 Tamra joined in and accused Kelly of spreading rumors. "btw has she ever thought about anybody else's kids?" Tamra commented. "No she continues to spread rumors and bring up kids on a daily."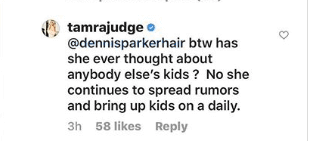 Kelly was sent screenshots of her fellow RHOC co-star's comments and clapped back in the comments. "I wish these old washed up bitches would just leave me alone," she wrote. "I hope to God you guys would be happy."
As fans know, Kelly Dodd recently missed her 13-year-old daughter's first day of 8th grade to party with new boyfriend, Rick Leventhal in Europe. She's currently still in Europe, which makes 4 weeks straight she's been away from her daughter. The reality starlet moved on quickly with the Fox News reporter after breaking up with Dr. Brian Reagan.
EXCLUSIVE: Kelly Dodd's Raunchy Sex Train During A Coked Up Threesome Exposed!
As reported, Jolie's dad, Michael Dodd, is her primary caretaker while Kelly runs the streets. During the former couple's divorce, Michael accused Kelly of having a "tendency to leave our daughter with Petitioner's mother or with babysitters in order to allow her plenty of opportunities to go out on dates, to bars, or have girls nights with her friends." He stated in court documents obtained by AllAboutTheTEA.com. Kelly Dodd's rollercoaster relationship with Dr. Reagan was doomed from the start with Kelly's explosive temper, alleged drug use, coupled with rumors of a sex train.
The Real Housewives of Orange County airs Tuesdays at 9:00 p.m. ET, on Bravo.
"Like" us on Facebook  "Follow" us on Twitter and on Instagram