REUNION RECAP: 'Southern Charm' Cast Expose Kathryn Dennis As An Irresponsible Undercover Drunk!
Part two of the Southern Charm reunion starts off with Danni Baird joining the group onstage. But before she can utter a word, Austen Kroll is still pounding on Kathryn Dennis and her Watch What Happens Live appearance earlier this season. According to her castmates, Kathryn appeared altered. Naomie Olindo agrees, saying someone on the set saw Kathryn with alcohol that night. Kathryn is livid that the others are "coming after" her sobriety.
'Southern Charm' Fans Accuse Kathryn Dennis of Being High During Watch What Happens Live Appearance!
But even her staunchest ally, Craig Conover, says the cast covered for her all season due to her drinking. Is she allowed to drink? Kathryn says yes. All illegal drugs are off limits for her, but booze is a-okay. Shep Rose points out that they all protect Kathryn more than she knows.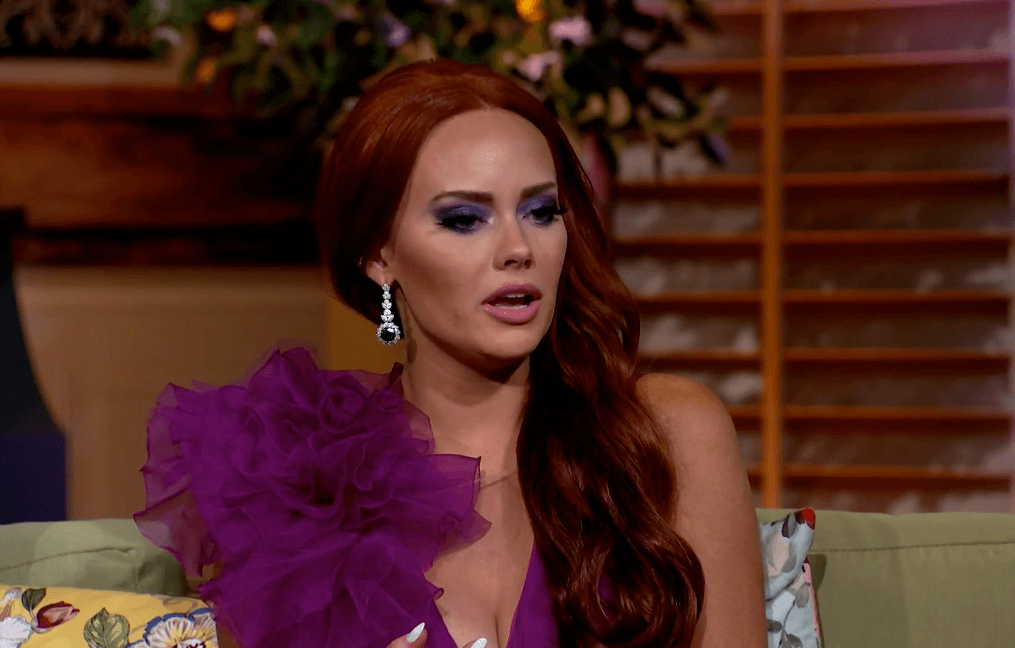 We see a flashback of the girls' treehouse trip. Danni said at the time that Kathryn  is never held accountable, and now she doubles down. Danni is as soft on Kathryn as anyone, giving pass after pass.
Kathryn drops out of sight and doesn't respond to people because she's always getting bad news. She says it's sometimes easier to just put her phone away. She always gets back with her "real" friends. Then she tells the group that all this accountability talk will be used against her later in court. Naomie doesn't think Kathryn's been a very good friend to any of them. Kathryn admits she can't really be there for people right now. She's simply going through too much, and when the girls keep texting her, she feels overwhelmed by all the pressure and shame.
EXCLUSIVE: Kathryn Dennis Lied About Having Joint Custody and Judge Makes New Ruling In Case!
Danni Baird's friendship with Kathryn is a unique one. She can't always count on her BFF to be there when she needs her. And she's also pissed that Kathryn has been hanging out with Austen's on-again-off-again girlfriend, Madison. Kathryn finally says that she needed supervision for visitation with her children, and that's where Madison comes in. Danni admitted that she, too, was a supervisor for the visits.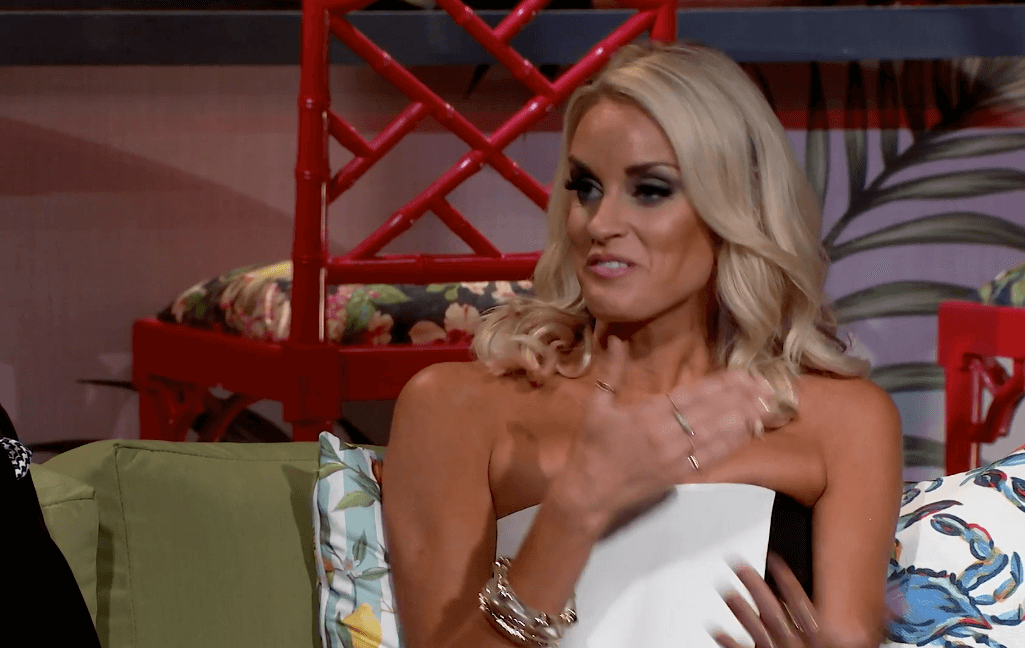 Austen jumps in with both feet. In his opinion, Kathryn is playing both sides of the friendship fence. Kathryn says she and Madison are friends, not best buds, but are developing a friendship. Austen disagrees, saying they've become great pals. Why else would she have Madison supervise her visits? Well, Thomas Ravenel has to approve of the people she takes on these supervised visitations. He approved of Madison, so it's as simple as that.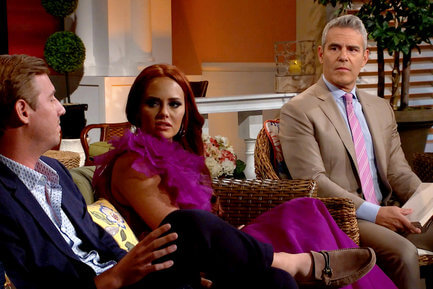 Kathryn Dennis  thought that her friendship with Madison was all right with Danni. But while Danni said she was fine earlier this season, now she states that Madison has done so much to malign her, that Kathryn should be loyal to. Shep thinks this is a no-brainer. But Kathryn has been an outsider, and she can relate to how Madison is being treated by the others. Craig thinks Madison is manipulating Kathryn.
Eliza Limehouse joins the sofa and talks about her father's love child and mistress. When she starts to cry, Andy Cohen changes the subject. So, he brings up her first appearance this season, at Patricia Altshcul's dinner party. Shep stands up for Liza, saying that while Liza is kind, her social awareness is lacking.
Kathryn gives Liza the stank eye when she defends her relationship with Thomas and Ashley Jacobs. Liza invited Ashley to the skeet shoot party to make things right with Kathryn. She claims ignorance about Ashley talking trash about Patricia and Naomie. But Liza is still friends with Ashley, and her family adores Thomas. Ashley has always been nice to Liza, so she's not going to toss Ashley away.
Chelsea Meissner had a fairly tame storyline this season. We didn't get to meet her boyfriend, but guess what? None of her friends have met him either. Chelsea stands up for her long-distance relationship. Her man is on a sailing team, and it's a very demanding job. They had two deaths this season alone. But even Chelsea's dad doesn't understand why she's attracted to men who are physically unavailable.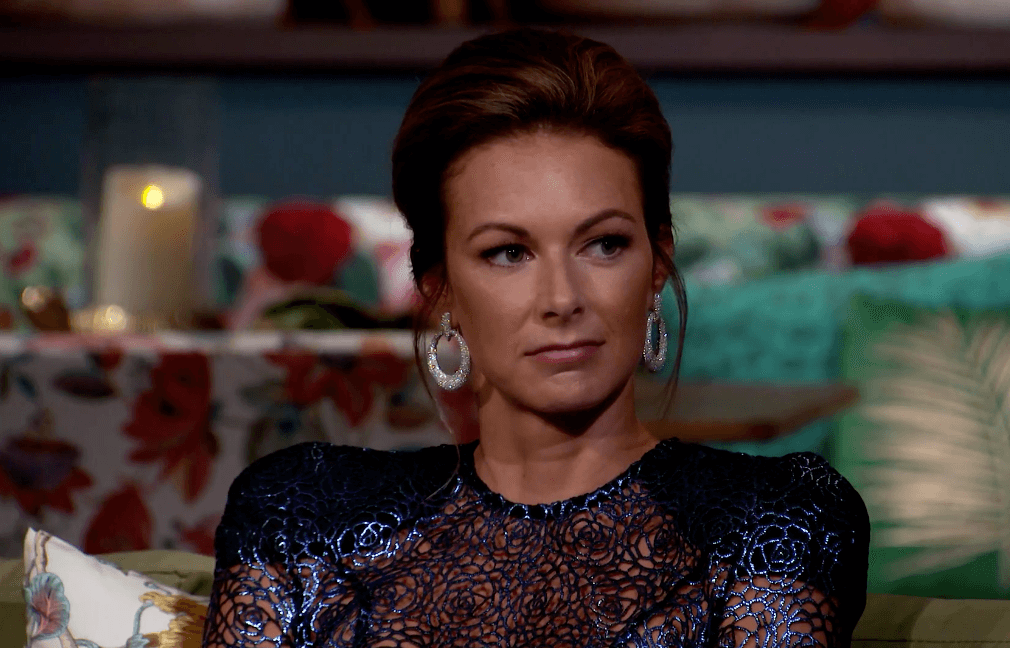 Chelsea's dad also referred to Austen as a house cat. Cameran Eubanks  agrees, saying a house cat is a submissive wuss. Yep, that describes Austen.
This leads Andy to talk about the men on this show never having a job. Are they all men of leisure? Austen claims that when he first moved to Charleston, he had three jobs. Now? Hmm, what's less than one — zero? That's it. He has zero jobs, but sadly, no family money. Austen says that since he's on a reality show, he doesn't have to have a job. Chelsea chooses to work. If she's not working, she feels useless.
EXCLUSIVE: 'Southern Charm Nola' Star Jeff Charleston Explains His Explosive Outburst Over Reagan's Baby News & Drags Tamica Lee!
We see a flashback of Chelsea confronting Austen about his smack talk. He accused Chelsea of having a fake life, an Instagram life. But Chelsea says that when she first posted a pic of herself and her new beau, the fans commented that she'd finally found herself a real man. And they tagged Austen in their posts. Of course he got angry and defensive, but when he clapped back, saying Chelsea has a low sex drive, he went too far. He's sorry for his behavior…now. Sort of, even though what he said was true. What a gentleman!
Next, Madison joins the group. She and Austen aren't really together. But they're still hooking up, so… Andy questions Austen about his much discussed threesome. Austen is still saying he didn't sleep with those girls. Even the one who'd taken off her panties. But all the charmed ones — and Madison — think he hooked up with the blonde at the very least.
Andy points out the double standard with the men on this show. Though Austen clearly cheated, they dog piled on Madison for sleeping with someone else when she and Austen were on a break. Yet she's been labeled the cheater. Craig even called her a maneater. However, Austen says she cheated, because they were still together at the time. Still. Together!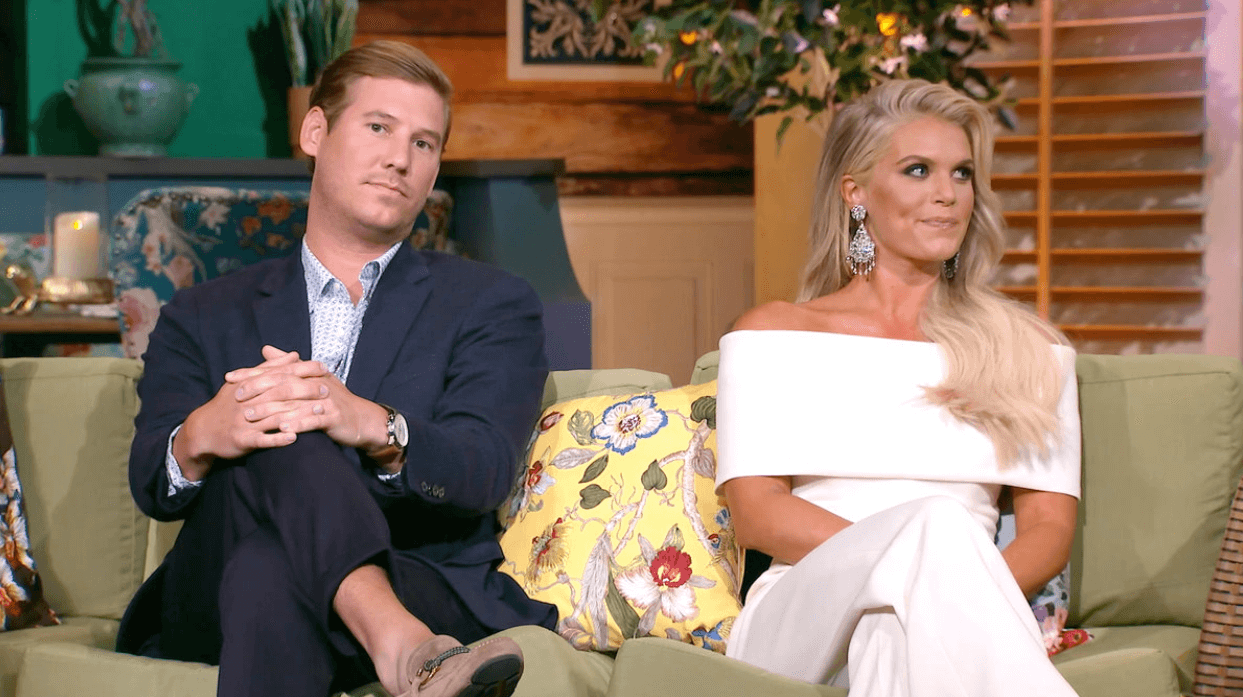 Madison claims she was at a pool party with the pantyless, blonde girl. When confronted, the blonde admitted she and Austen had hooked up, so Madison got herself a little revenge sex. Even Cam chimes in, saying they didn't have a healthy relationship. At this point, Madison thinks the group should mind their own damn biz. Craig wonders how they can do that when Austen calls him crying every time Madison posts pics of herself with different men — like with those three Italians on a boat.
Madison says the only thing that makes her fight with Austen is Craig and Shep's interference. And this somehow leads to Danni pointing out that Madison tried to do a back door meet up with Danni's boyfriend at the time, Gentry. Madison defends herself. After the threesome video with Austen came out, her clients urged her to start dating again, and one of them wanted her to meet Gentry. This third party DM'd Gentry, asking if he'd be interested in meeting Madison.
Danni doesn't believe Madison's bullshit. While she regrets telling Craig that Madison wanted to meet Gentry, she thinks Madison was fully involved in the DM. Danni says she tried to keep it quiet to protect Madison, and telling Craig was a mistake. She tears up as Madison laughs.
Then Shep's comment about Madison being a white trash hairdresser comes up. Shep didn't say it to Madison's face though, he said it to Austen — after he found out that Madison had slept with someone else. And of course, Austen told Madison once they got back together. What did he think was going to happen? That Madison and Shep would be besties after that? Shep tells us that there's a difference between country and white trash. Kathryn reminds him that he called her white trash, too. Shep stands by his comment, even though he agrees it was harsh.
Shep doesn't want to be an elitist, but he is. When he sees someone who hasn't been raised properly or lacks manners, he calls them trash. Shep? Honey. Look in the mirror. Face thine own trashy behavior, sir!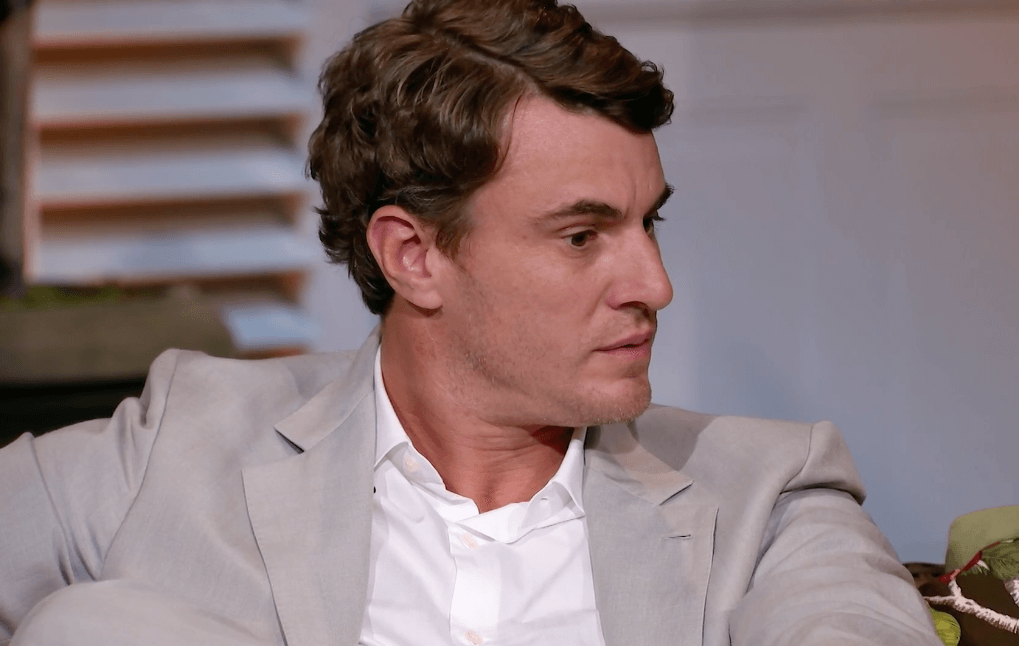 Next, we see Craig unravel at the Denver airport. Chelsea now regrets calling him a pussy, but someone needed to put Craig in his place. And we flashback to the weed dinner. Kathryn was upset that everyone attacked her for years, but laughed at Austen and Shep's stoned antics. Austen says Kathryn knew about the dinner for weeks beforehand. Why didn't she say anything ahead of time? He thinks she wanted attention, and Cameran agrees.
Madison thought she and Austen would get back together on their trip to Colorado. And later, she threw out the whole "Shep gave Danni chlamydia" comment in anger. She says she was so angry, she blacked out and didn't know what she was saying. She thinks Shep provoked her into lashing out. Danni begins crying at the humiliation. Austen now he says it was misconstrued. But then he goes on to say he didn't make up the allegations. Shep denies saying it. Danni has brought her medical records to the reunion to prove she's squeaky clean. But Andy says chlamydia is as common as a hangnail. Who on the cast hasn't had chlamydia? Cameran says that doesn't matter. It's mortifying! And she agrees that Austen should put Madison back in line, like her husband does with her.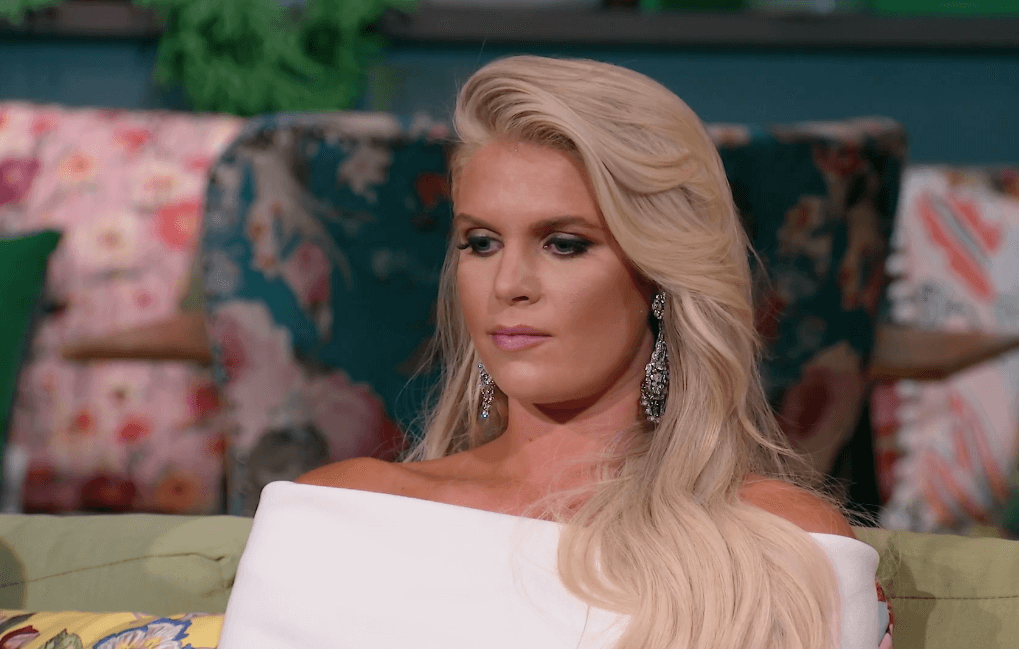 We finally get around to Patricia's year end party, where Craig and Shep brought the two women from Austen's threesome. Andy accuses Shep of being messier than a Housewife. Ouch! But that's how Shep fights back. Not with fists, but with revenge.
During the commercial break, Austen and Shep exchange bro hugs. While outside, Madison apologizes to Danni again. Danni says their miscommunication is based on the guys' dysfunctional behavior. Danni hates animosity, so they hug it out, too.
Everyone is handed a three-olive martini — except for Kathryn Dennis, who drinks water. Andy allows everyone one more comment. Naomie is still a strong woman, she was simply navigating her new relationship and trying to be respectful of Metul this season. Craig is over Naomie and wants to find someone new. Kathryn wants settled down in her new house with her kids. Austen and Shep are still great friends. Cam refuses to have more children. Her womb is closed! Chelsea won't bring her new man on the show, besides, he's headed to New Zealand for eight months. Shep says he's a better person for meeting all of his castmates. Dear Lord, I'd hate to see what he was like before they started hanging out.
And so that ends our reunion. What did you think of this season of Southern Charm?
"Like" us on Facebook  "Follow" us on Twitter and on Instagram 
I'm a fiction writer by day and a reality TV addict by night.