Southern Charm
Kathryn Dennis Involved In Dangerous Car Wreck With Her Kids — She Hit 3 Trees and 2 Light Poles!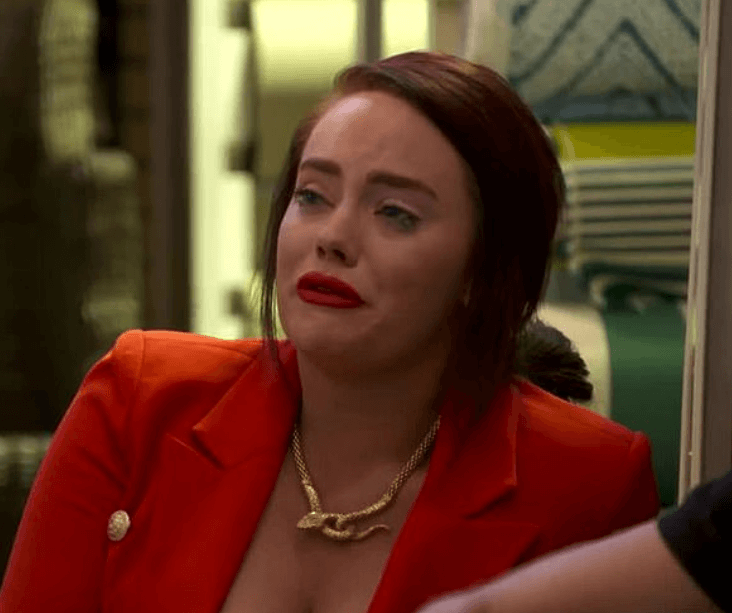 Kathryn Dennis was involved in car wreck on August 2 in Mount Pleasant, South Carolina, while her two kids were in the car.
The Southern Charm star was traveling north on Highway 17 when she claims that she became distracted by her children in the back seat.
According to a collision report obtained by ABC News, the crash took place around 4:50 p.m. ET.
EXCLUSIVE: 'Southern Charm' Star Danni Baird Caught Lying In Sworn Testimony To Support Kathryn Dennis' Custody Battle!
Kathryn's vehicle first struck a guard rail before hitting three trees and two light poles before coming to a rest on the southbound side of the roadway.
Seat belts and car seats were being used at the time of the crash. No injuries were reported but after hitting threes and light poles the occupants definitely suffered trauma.
Kathryn Dennis, 27, is currently embroiled in a custody fight with her ex Thomas Ravenel for full custody of their two kids, Kensie, 5 and Saint, 3.
Exclusive Footage of 'Southern Charm' Star Kathryn Dennis Fleeing After Hit & Run Accident!
Kathryn struggles with drug addiction and alcoholism — she failed a court ordered drug test on June 14, 2019 — testing positive for marijuana, benzodiazepines and amphetamines.
It's not clear if the reality star was inebriated from the cocktail of scripts she takes on a daily basis to maintain a plethora of mental illness diagnosis.
Recent court filings exposed Kathryn Dennis was faking her sobriety, addicted to prescription medications, marijuana, alcohol, shopping and sex.
As reported, the court documents blew the lid off the secret reality of the Southern Charm star — revealing a negligent mother, whose heavily medicated, sexually promiscuous with multiple men and careless with her finances. Read here.
"Like" us on Facebook  "Follow" us on Twitter and on Instagram