Exclusive
Exclusive Footage of 'Southern Charm' Star Kathryn Dennis Fleeing After Hit & Run Accident!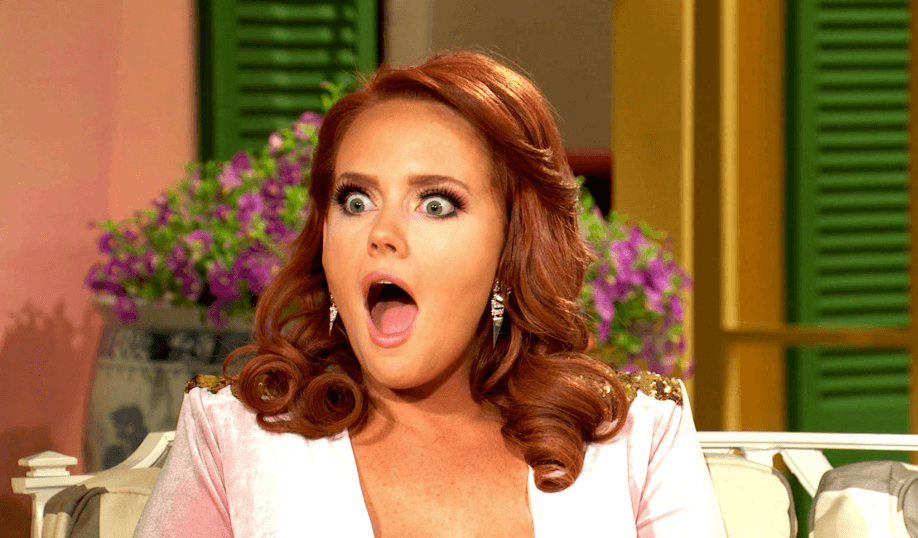 Kathryn Dennis was put on blast by Thomas Ravenel in a recent court filing — the former Southern Charm  star accusing the mother of his two children of abusing prescription drugs. Ravenel pointed to a hit and run incident in the court docs — an unexpected twist in the ongoing custody war.
Thomas Ravenel Accuses Kathryn Dennis of Drug & Alcohol Use While Pregnant & Being A Klepto!
AllAboutTheTea.com has obtained exclusive security footage of the hit and run accident — and Kathryn Dennis is in the driver's seat. The accident occurred on October 29, 2018 at 12:04 pm.
In the video, the reality starlet is seen talking on the phone as she enters her vehicle, then sits in her car for five minutes before she reverses her SUV and slams into a parked BMW SUV. Check out the surveillance video below — fast forward to the 5-minute mark.
The collision took place in a shared parking lot outside Kathryn's Charleston S.C. residence. Kathryn is seen in the footage entering her vehicle, after exiting her rental home. The reality star is captured talking on the phone, sitting in her vehicle for several minutes, in no seeming hurry to make an exit.
The footage reveals Kathryn's vehicle backing up, hitting a parked car, then leaving the scene of the accident. She did not stop to survey the damage on the slammed BMW SUV, or leave a note. Below is a photo of the damages to the SUV.
A driver can be charged with a hit and run based solely on the act of leaving the scene of the accident. A hit and run driver can be slapped with a misdemeanor or a felony charge, and penalties range from 30 days in jail to 25 years in prison, and fines from $100 to $25k, according to South Carolina law.
EXCLUSIVE Details: Thomas Ravenel Accuses Kathryn Dennis of Buying Drugs from 'Southern Charm' Costars & Seeking Full Custody!
Ravenel  is seeking full custody of his two minor children — and reported the disturbing incident in his amended court filing on Friday, December 4.
"[Ravenel] is informed and believes that [Dennis'] failure to immediately inform the injured party as to the damage she inflicted on the party's vehicle reflects a gross lack of character and integrity, causing Father concern as to Mother's ability to be a moral example and role model for the minor children," the document states.
The evidence is clear. Will Kathryn's reckless move tip the scales as the contentious Southern Charm duo dukes it out in court?
"Like" us on Facebook  "Follow" us on Twitter and on Instagram