Southern Charm
EXCLUSIVE: 'Southern Charm' Star Danni Baird Caught Lying In Sworn Testimony To Support Kathryn Dennis' Custody Battle!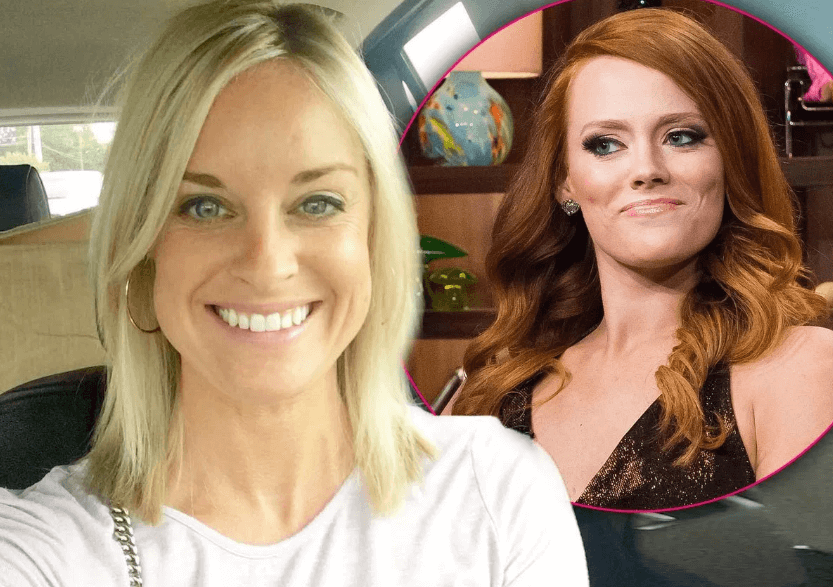 Kathryn Dennis' newfound bestie and Southern Charm co-star, Danni Baird, has stepped in the middle of her custody battle with Thomas Ravenel and perjured herself in the process.
According to recent affidavit filed by Danni Baird under oath against Thomas' accusation that Kathryn Dennis allowed their 5-year-old daughter, Kensie, to watch a damaging episode of Southern Charm.
In the episode, Kathryn is featured crying about the criminal charges made against Thomas — Kathryn says that she's worried about being a 'single mom' and wondering how she was going to tell their children.
EXCLUSIVE: Kathryn Dennis Lied About Having Joint Custody and Judge Makes New Ruling In Case!
Thomas Ravenel asserts to have texted Kathryn informing her that he did not approve of their kids watching Southern Charm. He claims to want to protect his kids from the reality show and "the poisonous effect the reality TV industry has had on our lives."
In newly filed docs, Baird told the court the story presented by Thomas was not true. She claims to have been with Kathyrn and kids on the day in question. She says Dennis came over to her home and they were all playing with her dog.
"This was on a Wednesday night when the latest episode of Southern Charm was on tv, but we weren't watching it. We were just having a great time hanging out, playing with the dog, and playing games." According to Danni.
Danni's statement continues, "We had been talking about how tired we were of people reaching out to us on social media about the status of our friendship since we had been fighting on the show the week before. We also knew that the episode airing that night has more scenes with us arguing, so we decided to make a short video for Kathryn's Instagram story. In the video, we explain that everything is good between us and that we're still great friends."
"You can see Kensie was in the background sitting besides me, but she was not watching the show. We only turned the tv on briefly to have it playing in the background of our Instagram story."
The declaration finished with, "I'm sure Kensie wasn't even paying attention to the show because she was so focused on our game of tic-tac-toe … I know that Kathryn does not allow either of her children to watch Southern Charm. In fact, whenever I'm at her house and the kids are there, the television is rarely even on."
However on the same night in question (June 12, 2019), Kathryn and Danni both went on Instagram Live — and Kathryn clearly stated, "We are watching the show right now," as she gives commentary related to the episode — with Kensie sitting right beside Danni, as the TV plays in front of them. Press play below to watch.
Danni previously submitted an affidavit in the case — praising her co-star and close friend.
"Based upon my personal observations, I can absolutely state that Kathryn is a wonderful mother to her children and enjoys every second she spends with her children." Danni stated in court documents.
This is not the first time Kathryn has used non-credible testimony in her custody fight with Thomas. Testimony from the nanny currently suing Thomas was submitted last month. Thomas has accused the Nanny Dawn and Kathryn Dennis of conspiring to frame him for rape.
"He got so drunk that he put Kensie's pajamas on over her regular clothes. He was still in bed with empty liquor bottles or wine bottles floating around the home when Dawn [Lewdell] arrived at his house to a screaming baby – but he did make it to his polo match later in the day." Dawn Ledwell stated in sworn testimony.  She recalls "incidents from the early years she would like to forget" including; "the time that we had a pool party and Thomas was so drunk while holding Kensie that he fell into the pool with her as a baby and I had to jump in to grab Kensie."
In November 2018, Thomas filed a lawsuit, demanding that Bravo and Southern Charm producers cut specific footage from season 6. He accused producers of baiting Kathryn to file for sole custody to create a Southern Charm storyline.
Kathryn, 27, filed for sole custody the month Southern Charm began filming season 6. Thomas claims her previous storyline was gaining 50/50 time with their kids and says the natural progression for her would be getting sole custody. He adds, "Dawn going public and filing a criminal complaint against me was the ammunition she believed she needed to accomplish that."
EXCLUSIVE: Thomas Ravenel & Kathryn Dennis Custody Fight Turns Ugly! Thomas Pulls Bravo Into Court & Blocks His Kids From Filming 'Southern Charm'
Through subpoena, Thomas obtained Kathryn's credit card statements, which show she paid a law firm $20,000 on the same day Dawn filed a criminal complaint — days before it became public information.
Meanwhile, Kathryn played the supportive baby mama during this time — assuring Thomas that she loved him and had no involvement in Dawn's complaint. 
Thomas Ravenel also strongly believes Patricia Altschul played a role in Kathryn and Dawn's conspiracy to take Thomas down — and fired off a subpoena to depose the matriarch.
As reported, Kathryn  failed a court ordered drug test on June 14, 2019 — she tested positive for marijuana, benzodiazepines and amphetamines.
"Like" us on Facebook  "Follow" us on Twitter and on Instagram