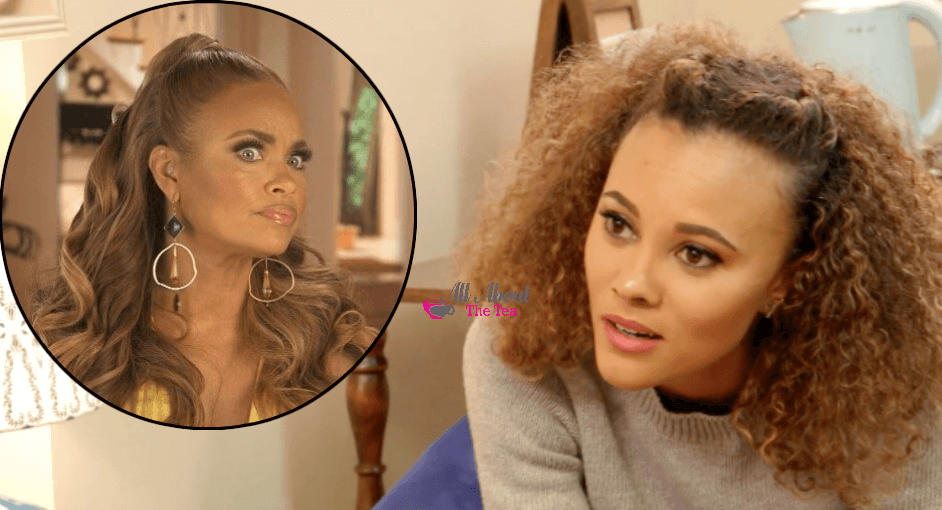 Ashley Darby was very caught off guard with Gizelle Bryant's reaction to allegations made against her husband, Michael Darby.
When the Real Housewives of Potomac star's husband, Michael Darby was accused of sexual assault — the news spread like wildfire among her co-stars with Gizelle being the most vocal about the scandal.
During the July 21 episode, Ashley revealed that she put on a brave face in public, but behind closed doors, she struggled and expected her close friend, Gizelle Bryant to be supportive. 
EXCLUSIVE: The Shocking Reason Candiace Dillard's Mother Slapped Her Upside Her Head EXPOSED!
While attending a therapy session, Ashley, 31, explained that she masked her own feelings out of fear of hurting Michael, 59.
"I knew if I got sad and I broke down, [he] would feel bad or guilty, so I wanted to be strong for him," she said. "So when I saw everybody, I put on my smiling face."
The Bravoleb said she didn't want outsiders to believe she doubted her husband.
"I don't want people to see me wallowing and see me sad or crying and think that I'm weak or don't believe in my husband," she said before adding, "I know the truth about Michael, and that's that."
Robyn Dixon Says Michael Darby Is 'Guilty' of Sexual Assault Despite Charges Being Dropped!
RHOP cameraman, Orville Palmer claimed Michael groped him in September 2018, while filming a scene in the basement of costar, Monique Samuels's home. Though the charges were dropped in October due to insufficient evidence, many of Ashley's costars believe the Australian businessman is guilty — due to his past history of groping men and his questionable sexuality. 
EXCLUSIVE: Monique Samuels Speaks Out Amid Her Explosive Feud With Candiace Dillard — Monique Blocked Candiace and Warned Her 'Not To Become Ashley Jr!
During the RHOP After Show, Ashley addressed Gizelle grilling her about the allegations against her husband. Ashley says she was 'shocked' that Gizelle ran with the claims and did not give Michael the benefit of the doubt.
Press play to watch below.
The Real Housewives of Potomac airs Sunday nights, on Bravo, at 8:00 p.m. ET.
"Like" us on Facebook  "Follow" us on Twitter and on Instagram