Southern Charm
RECAP: Kathryn Dennis Describes Sex With Whitney: "It Wasn't Bad!" On Southern Charm!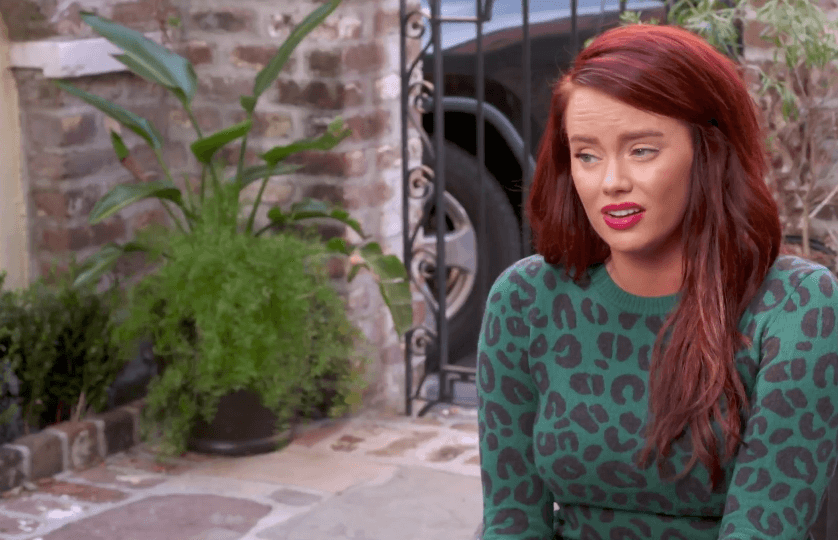 On tonight's episode of Southern Charm, we see the Charmed Ones starting their day. Austin Kroll is jogging, while Kathryn Dennis tries in vain to call him. Shep Rose takes a shower and hugs an attractive blonde who walks into his bedroom. Cameran Eubanks gets a pedicure and she's in the zen zone until Eliza Limehouse comes on the scene.
Eliza has brought her own beverage to the salon, thank you. She has a cooler full of kombucha in the car, as people who own bridges are wont to do. Cameran may love Liza like a little sis, but the girl's lack of filter is working Cam's last nerve.
RELATED: 'Southern Charm' Fans Accuse Kathryn Dennis of Being High During Watch What Happens Live Appearance!
We find out that Liza's parents divorced two years ago, and the whole town knew about it because the famous Limehouse name is equivalent to Charleston royalty. The girls talk about how Liza's mother has been through hell because her father had a love child with his mistress. Due to the scandal, Liza was blackballed from social events and even — gasp! — from coming out as a debutante.
Cameran tries to explain that Liza was an obnoxious brat at Patricia Altschul's party last week. Kathryn has had a hard time in life and Liza should tread carefully. Liza can't muster up any sympathy. She's been through tough times, too. No debutante ball, people!
Thomas Ravenel Accuses Ex Kathryn Dennis of Letting New Boyfriend Take Care of Their Kids Alone & Spending the Night!
Kathryn is moving to a new house downtown so her kids can have a larger space. But the rent isn't cheap in this part of Charleston, and Austin can't get over it. We're talking almost 7k a month, but it does come complete with a courtyard. Kathryn is thrilled to be in a good place this year. She has a home in a ritzy part of town and has been welcomed back into polite society — i.e. Patricia's living room, and she may get full custody of her kids.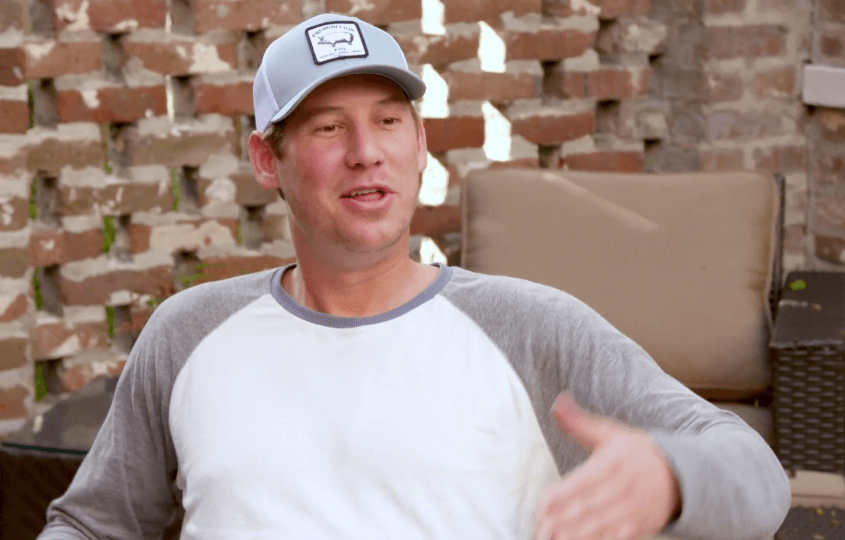 Austin wants the tea on Kathryn's smash session with Whitney Sudler-Smith. Kathryn ignores the question and instead compliments Austin on his girlfriend, Madison. Kathryn says everyone has been talking about their relationship — and how volatile it is. After all, we've all seen the video Madison took, and it looked humiliating. Austin is now disgusted that he's become the subject of gossip. Everyone should see he's happy and leave it alone. (Says the man who just asked about Kathryn's latest sexual conquest.)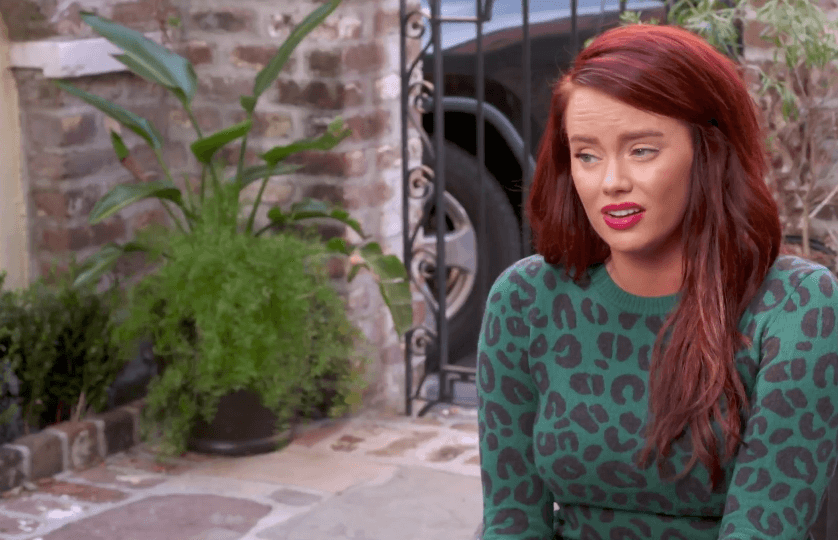 Over at Craig Conover's house, he takes a call from his "operations manager" Anna-Heyward. Craig gives Anna full credit for getting him to become more organized. Now that he has what is basically a personal assistant, he has time to stand around in his fur-lined robe and make smoothies. She keeps his schedule, delivers his breakfast, and nags him to get shit done.
Craig isn't the only one making changes. Naomie Olindo and Gizmo the cat arrive at her new office. She has employees and owns a women e-commerce apparel site. She was inspired by her parents' successful business and hopes that her own business will become a big deal.
Meanwhile, Craig's assistant shows up at his house with a ginormous box of beef jerky. Did Craig order it in a drunken blackout? Um, maybe. Anyway, he has emails to answer and W-9s to fill out. Wait, what's a W-9 again? Craig has no idea. So…I guess he wasn't planning on tax law, then?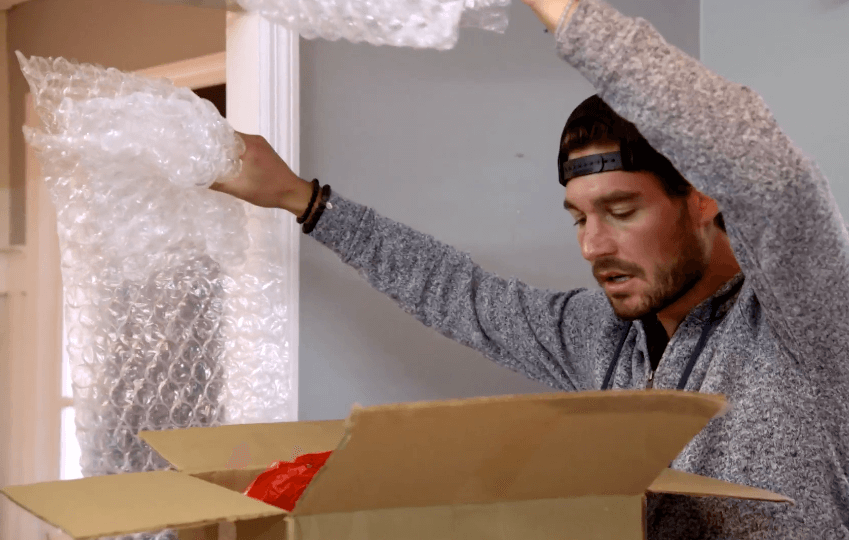 Craig renewed his love for pillows during his summer in the Bahamas. But since he can only crank out 10 pillows a week, he can't take custom orders. How, oh how, can he ever increase the production of pillows? Maybe Anna can help Craig learn the ins and outs of running a business. Or maybe he should have just stayed with Naomie, because that girl seems to know what she's doing.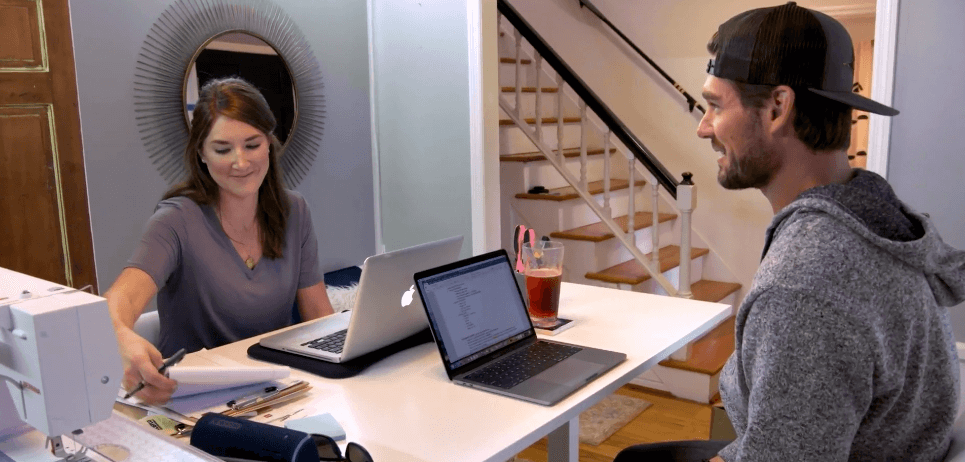 Danni Baird and Shep meet up at a bar. After Shep hijacks their order by insisting tots instead of mac and cheese, the two immediately jump into Austin's relationship with Madison. They discuss the video, and we're treated to yet another view of Austin in his underwear, tugging on his junk, telling Madison she's insane. Yep, those two will be together forever. I can feel it.
Danni says she'd have dumped Austin's cheating ass, but Shep can't get over the fact that Madison cheated after she found Austin engaged in a threesome. After all, some dudes have so much passion, one woman just can't handle it all. Am I right?
Danni has a new man, Gentry. A young man, as opposed to her much older fiancé that she dumped a couple of years ago. Shep wants to know if this guy is taller than Shep? Funnier than Shep? (No to the former, yes to the latter.) When Shep asks what's the next step for Danni and her guy, she refuses to define the relationship.
Shep tells us more about the latest lady in his life. She lives in Chicago. They're having fun, but Shep is conflicted. He likes being on his own, no strings, no attachments. Danni calls him a coward who can't handle a serious relationship.
EXCLUSIVE: Kathryn Dennis Attacks Bravo Production Crew In A Fit Of Rage! "She Broke A $5,000 Camera"
At Chelsea Meissner's newly refurbished house, we see before and after pics. She did a lot of the demo and rehab work herself. Unfortunately, Chelsea's new man is in America's Cup and won't be able to make it to her party. They seem like a perfect match. He likes to hunt, does dip, and drives a truck. Oh, and he's far cuter than Shep or Austin. But unfortunately, he's sailing until January.
At a rooftop restaurant, Cameran meets up with Naomie and Danni. Naomie and Cameran talk about the difficulties of having a relationship with a doctor. When their men are on call, the ladies get shuffled to the side. Once Danni arrives, they discuss Kathryn's new. How can she afford such a cushy place? Cameran wants Kathryn to use that money to invest in her future. Oh, Cam Cam, this is Kathryn we're talking about. She never thinks about the future.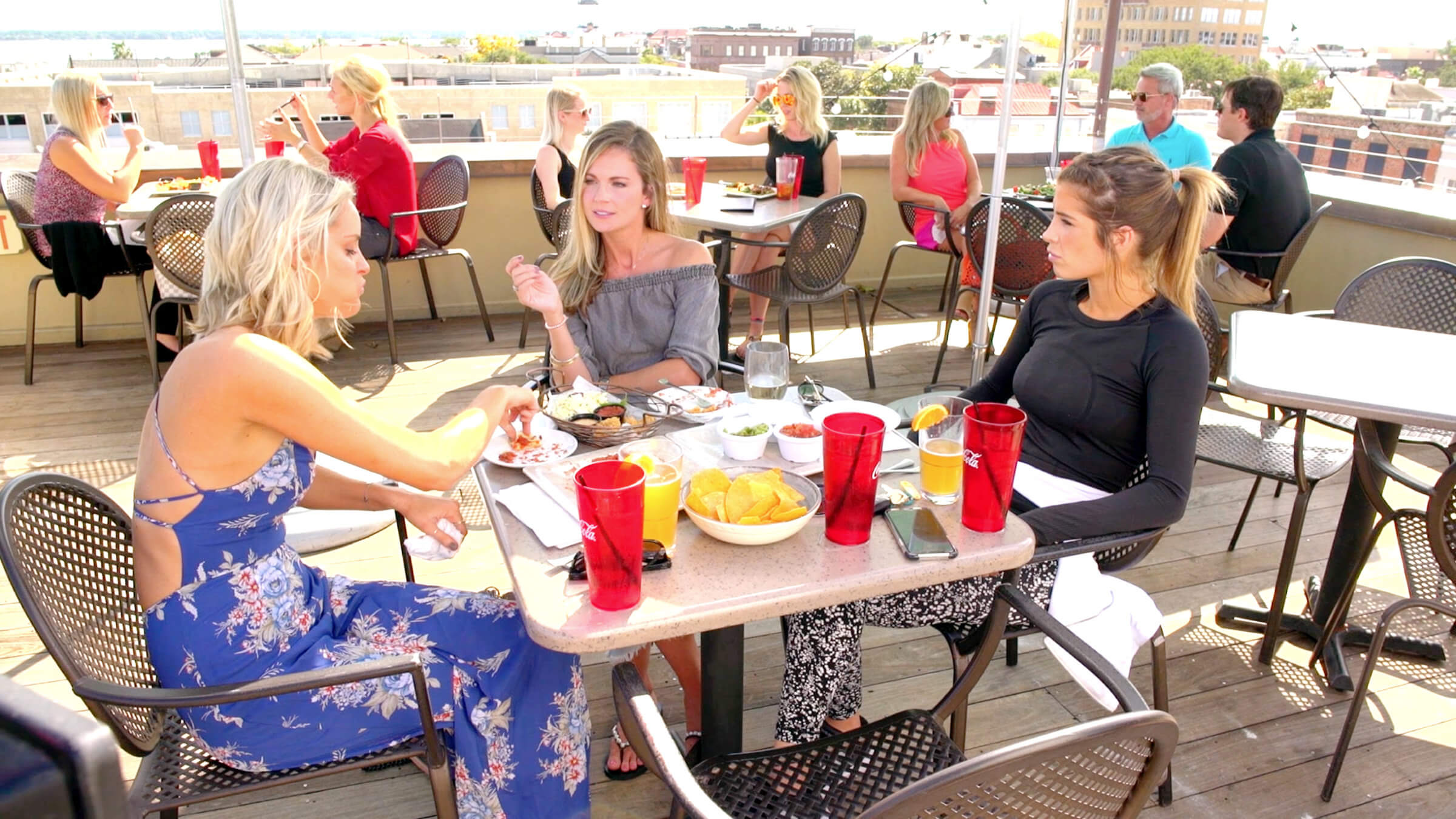 Cameran brings up Ashley Jacob's award for outstanding nurse of the year or something similar. Danni remains unconvinced, in spite of the filmed evidence. Cameran thinks Ashley can't be all bad, not if she wins awards and stuff. Danni begs to differ, claiming Ashley is 100% pure evil.
At Chelsea's house, she's getting ready for her party. Cameran shows up and gets the tour. And while Chelsea is worried about guests spilling things on her new floor, Cam wants to do shots. Shots it is! But tequila is grosser than Cam remembers. Soon, the barbequed meat arrives along with Danni, Naomie, and Kathryn.
Austin brings Madison. As you may remember, Austin and Chelsea hooked up in previous seasons, but his lack of chewing dip made him seem less manly. Austin, however, isn't worried about their past. He's more concerned with the fact that Chelsea isn't serving his beer at her party. He's downright embarrassed by it. She tried to use his brew, but it wasn't available. His beer biz is at a standstill.
Shep shows up…at the wrong house. Once he figures out the neighbors aren't having a party, he stumbles over to Chelsea's place. Shep announces that his new girl has already dumped him.
While Kathryn facetimes with the kids, Chelsea is playing redneck games out in the backyard, and Shep is regaling Austin and Craig about his hookup from the night before. He took his rebound bike riding along the beach at night. And then promptly lost her. So, he does what any gentleman would do — goes back to his own house. She showed up later, seven houses down from Shep's. She'd ridden the bike into a ditch. Too bad she missed out on Shep's cool stories. At least she came away unscathed from the accident. Can she say the same after a night with Shep?
As the girls are sitting around gossiping, Cameran spills the tea about Kathryn and Whitney. Danni and Naomie are shocked. Kathryn reflects that on their first go round, several years ago, Whitney made her promise not to tell anyone about their dalliance. Instead, Whitney opened his mouth and told everyone about their sexy time together. This time, Kathryn doesn't care who knows. Cameran wants details about Whitney's sweet, sweet lovemaking skills. Kathryn declares it wasn't bad. A ringing endorsement!
The next day, Austin and Craig meet up with Whitney for lunch. After bro hugs are handed out, they discuss Austin's beer bust. Then, Whitney wants to know what happened at Chelsea's party. Austin and Craig question Whitney's feelings toward Kathryn. Instead of answering, Whitney turns the table and accuses Austin of being a serial monogamist.
Whitney says he doesn't understand the crazy nature of Austin and Madison's relationship. Once more, we get to see that video of Madison yelling at Austin as he struts around in his man panties. Craig says Madison will never trust Austin again. While Austin reflects on that, they order appetizers, but don't come up with any answers about life or love.
That evening, Cameran heads out to her dock to check the crab traps as Shep arrives. He reaches into the trap and unsurprisingly gets pinched by a crab, then he kicks the little guy back into the water. They start talking about Whitney and Kathryn — because apparently, that's all anyone can talk about. What would happen if Kathryn wound up pregnant again — wouldn't that just be a hoot? Well, no. Not really. But they agree that Whitney wouldn't have hit up Kathryn a second time if she hadn't gotten Patricia's stamp of approval. Twisted, but true.
Shep and Madison had an unfilmed talk at Chelsea's party. Shep states that he was all right with Austin getting his groove on with two women, but when Madison had herself a little revenge bang, she went too far! Cameran rolls her eyes and calls him a sexist.
And so ends our episode. Do you think Shep really has Autin's best interests at heart or is he just a shit stirrer? Who was worse — Austin for cheating or Madison for revenge sex? And was Kathryn right to share her sexual history with Whitney or should she have kept the disturbing news to herself?
Southern Charm airs Wednesday nights on Bravo!
"Like" us on Facebook "Follow" us on Twitter and on Instagram