Southern Charm
RECAP: Thomas Ravenel's Alleged Assault Case Is Front & Center On 'Southern Charm' Season 6 Premiere!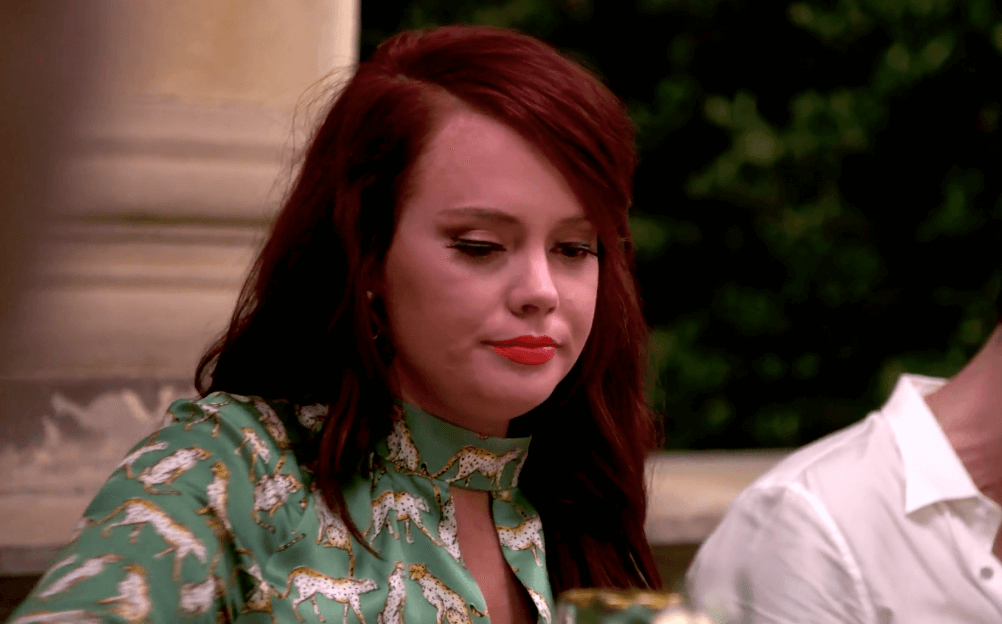 Welcome back to Charleston and a new season of Southern Charm. We open the show with news of Thomas Ravenel's arrest for rape. The Charmed Ones, especially his ex, Kathryn Dennis, can't wait to hash it out amongst themselves.
Austin Kroll and Shep Rose talk on the phone, gossiping like a couple of teenage girls. Next, Kathryn speaks to Craig Connover as he scans the webpage showing Thomas's mugshot.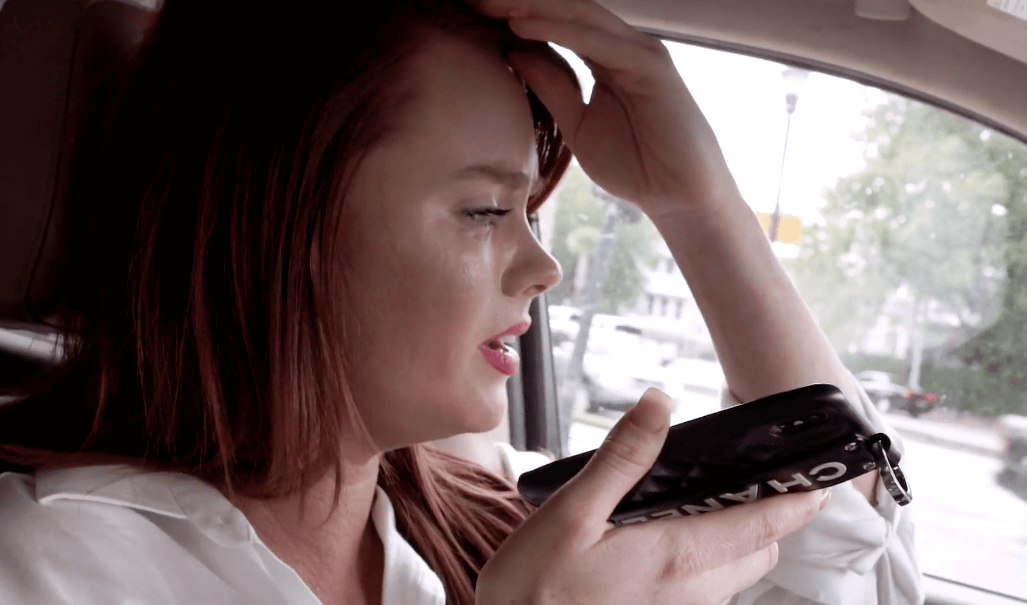 Craig is also sporting one blue polished fingernail. And because I've been living under a rock for the past few months, I had to do a little web sleuthing. Apparently that blue nail means he's part of the Polished Man campaign, bringing awareness to sexually abused children. Good for you, Craig!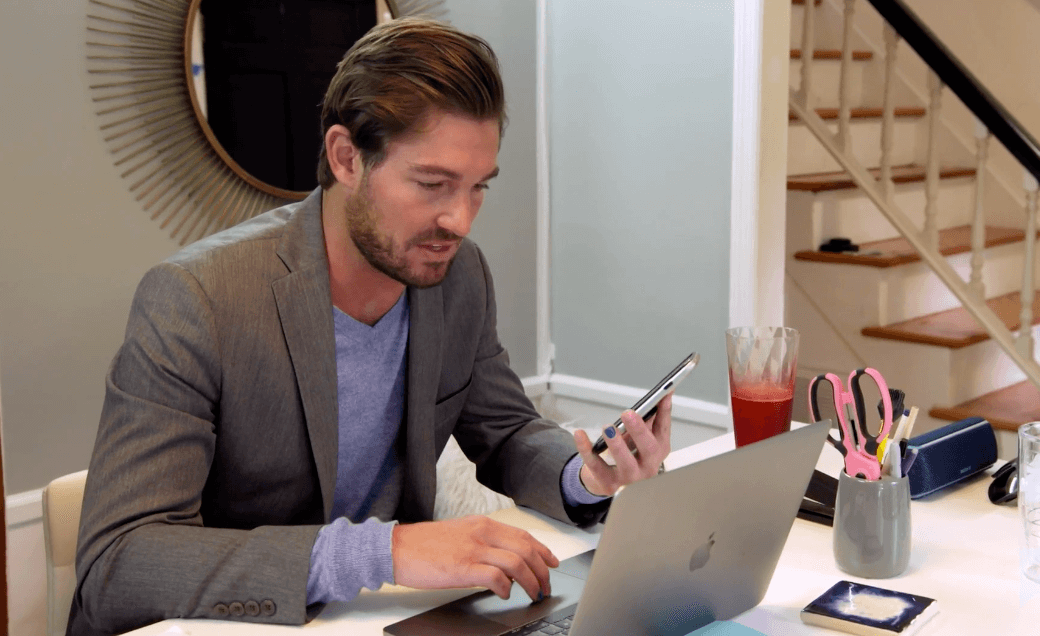 Back to business. We see a black and white video montage of local news segments, stating that Thomas was arrested. Naomie Olindo and Chelsea Meissner gab about it, but Cameran Eubanks refuses to say a word. Not because she's taking a moral high road regarding gossip, but because she's afraid that Thomas will sue her. 
At Patricia Altschul's house, she plans a party to welcome son, Whitney Sudler-Smith, back to the states after his jaunts abroad. Michael The Butler snarks that since Thomas is having a little trouble, he probably won't receive an invite. But guess who will? Kathryn! These two ladies have mended their fences. For now. Patricia admits she was wrong to listen to Thomas and his drunken rants about his baby mama. And after Thomas attacked Pat on social media, she quickly changes alliances and flings her support behind Kathryn.
EXCLUSIVE: Thomas Ravenel Accuses Kathryn Dennis of Buying Drugs from 'Southern Charm' Costars
At Danni Baird's apartment, Kathryn arrives and tells of her morning spent with Thomas and the baby at the doctor's office. T-Rav is out of jail on a PR bond, which means the court knows he has the cash to cover his ass in case he makes a run for the border. The kids were with Thomas at the time of his arrest, and he didn't bother contacting Kathryn to explain the situation. Oh, and he's back with Ashley Jacobs. Oh, I do hope those two crazy kids — emphasis on crazy — can make it work this time. Fingers crossed!
EXCLUSIVE: Footage of 'Southern Charm' Star Kathryn Dennis Fleeing After Hit & Run Accident!
Cameran drives to Craig's house after she dropped the baby off at preschool. (Preschool for an infant? What's next, med school for a six-year-old?) To her amazement, not only is Craig's house clean and tidy, he's now a dog owner. After spending three months in the Bahamas, Craig has a new take on life. He's not adulating with real furniture, curtains, and throw pillows, people. Has Craig actually followed through on the throw pillows?! Mind? Blown.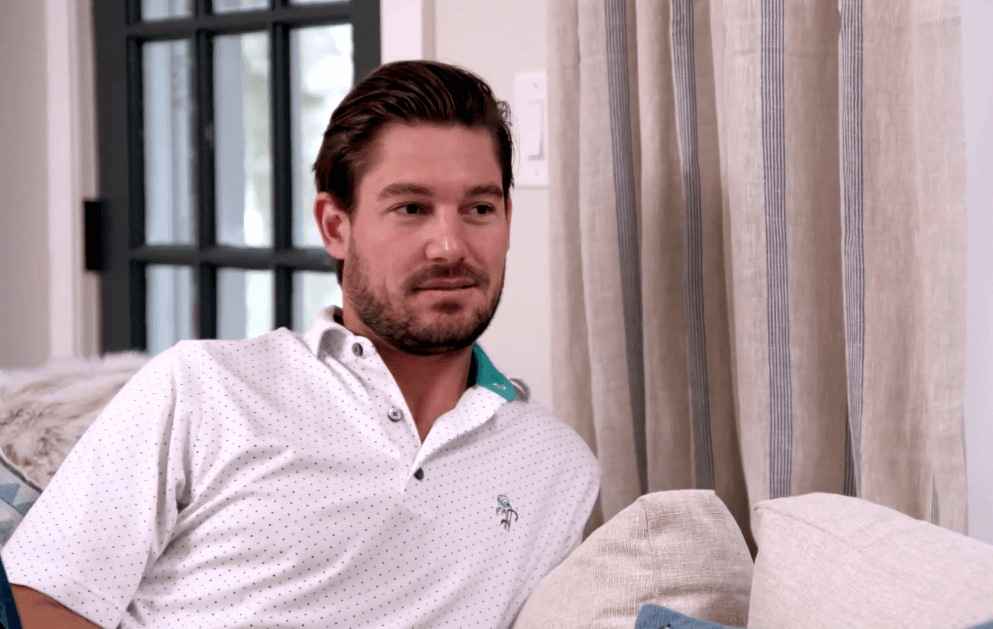 They talk about Cameran's plunge into motherhood. She can't get work done with a smelly, cranky baby toddling around the house. Her career is tanking because of that kid! She's trying to juggle all her responsibilities, but she's come to the conclusion that you just can't have it all.
Thomas Ravenel Accuses Patricia Altschul of Conspiring With Kathryn Dennis To Lose Custody of His Kids
Talk turns to Craig's healthy transformation, which includes a beard and a tan. After renting a house in the Bahamas, he bought a machete to whack coconuts and learned to fish. He's finally over Naomie. But is she over him? Not according to Craig, who thinks Naomie is secretly pining for him. For all his life changes, I guess he's still a bit delusional.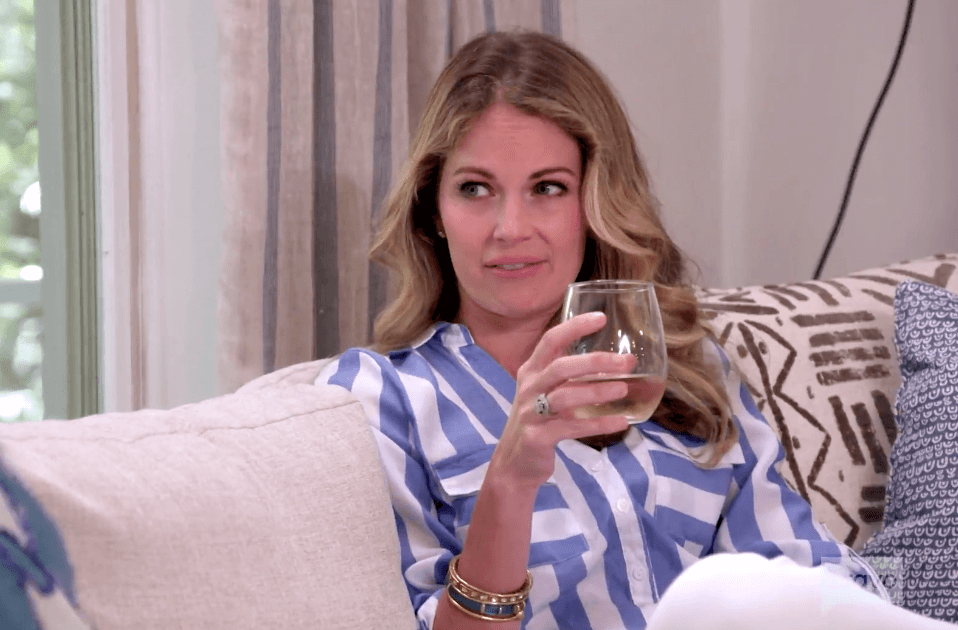 Meanwhile, Naomie is working out at the gym — with her new boyfriend. She's practically glowing, now that she doesn't have a man-child to take care of. This new guy seems a little bossy, at least during their training session, but I think she likes it.
Naomie wants to take her new man to Patricia's party, but he's training to be a doctor and doesn't have time to drink and schmooze with the Charmed Ones. She appreciates his self-discipline and hard work ethic, which is so unlike Craig. Pining, my ass.
Chelsea meets Shep at the surf shop. She's recently bought a new house, and because it's taken up all her time, she lost touch with everyone over the summer. She and Shep discuss Austen and his girlfriend, who has a son. That's slowing down Austen's social life. As Cameran's learning, kids tend to do that.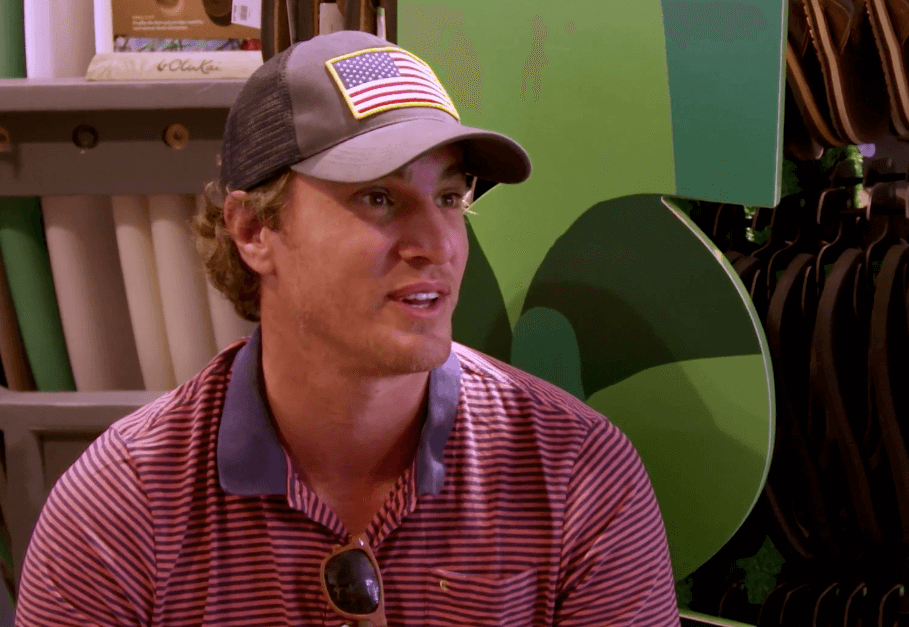 Shep isn't impressed with Austen's relationship. There's infidelity and embarrassing videos of Austen in bed with other women while Madison confronts him. But she's not innocent either. Shep is spilling all the tea as he accuses Madison of having her own tryst. And he does not approve. But Chelsea, tired the good ole boy double standard, stands up for Madison.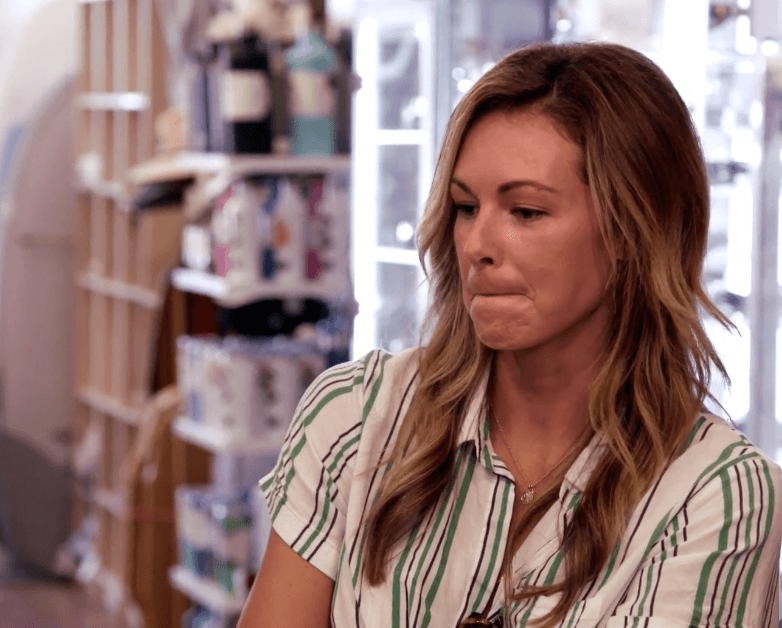 Speak of the philandering duo, Austen meets Madison for coffee. She admits he's a work in progress. Oh, and she hates Shep. I don't think this is a good sign for their future together. Austen defends Shep, and wants his bff and his girlfriend to make nice. Is that too much to ask? Um, yes, Austen. Because this is Southern Charm, where people hold onto their grudges tighter than the last bottle of bourbon in the liquor cabinet. And that's the way we like it.
Finally, we land on the night of Patricia's party. Michael The Butler sets an elaborate table outside on the veranda. Dressed in a gold caftan, Patty turns up her nose at Michael's distribution of the floral arrangements. Fortunately, Whitney is on hand to placate her.
Kathryn is still shocked that she's been invited to this little shindig. The last time she was in Chez Altschul, she and Whitney were hooking up. But now, Kathryn's wearing a dress covered in leopards and bears a gift for Patty. Our little vixen has grown into a woman. Sniff.
When Austen and Madison show up next, they're wearing matching purple — her dress, his shoes. Naomie brings her roommate, Wilson. Chelsea welcomes Whitney back to the states and confuses an okra beignet for a meatball. Cameran brings her plus one, Dr. Eddie, because her husband refuses to film. Craig arrives with his date, Caroline, and brings Patricia a pillow that he sewed in the Bahamas. He introduces his new woman to the others. Eventually he and Naomie share an awkward hug after she spills her wine on Patty's sofa.
A few new players arrive, and since we've lost Thomas and probably JD Madison, we need some new blood to flow into this tight little group, no? Hence the reintroduction to Eliza Limehouse, of the famed Limehouse bridge. Tonight, she's Shep's date. We all remember Eliza, don't we? A few seasons ago, she played polo with Thomas. Now, Kathryn's giving her a stink eye and wrinkling her nose like Patty's bulldog, Chauncy, just cut a fart.
Liza quickly monopolizes Austen by complaining about her aches and pains since returning to the polo field. She hasn't played since her time with Thomas two years ago. The other women converge into the dining room and talk shit about Ms. Limehouse. Naomie is disgusted that Eliza is in her early twenties and Shep is creeping up on forty. The age difference is too great. Eh, Kathryn's been there, done that, and has the stretch marks to prove it. She's not fazed by a man a few decades older than herself. Besides, she has her own problems with Liza. The blonde newbie spread rumors about Kathryn after she got out of rehab, and even if they were true, Kathryn still finds it unforgivable.
Back in the living room, Shep says Eliza has ten boyfriends. He was lucky she had a cancellation tonight, or he wouldn't have had a date. Hey, Liza can't help it that she's "young and hot". See? A villainess all the way. She flips her hair extensions over her shoulder and says she's seen Thomas and Ashley recently. She has no problems with kooky Ashley, unlike the rest of humanity. See? Villainess all the way.
Michael sounds the gong and everyone convenes to the dinner table. As they get comfortable, Cameran says she feels Patty has replaced her with Kathryn. They all laugh, and Cameran says she's not bothered. Nope. Not in the least. While she's home wiping up baby drool and not selling houses, Kathryn has worked her way into Patty's inner circle. Cameran's not jealous at all!
As the wine starts to flow, Austen drops a bomb of his own. Kathryn and Whitney hooked up again over the summer. Kathryn herself is the source of this shocking news. As they all eat clams, Chelsea asks Whitney if it's true. He awkwardly denies it, but is clearly flustered. He chastises Chelsea, then turns his head to acknowledge Kathryn, sitting on his right. They whisper about sleeping together while Chelsea tells Austen that Whitney is denying everything. Including his love of women who get freaky in the sheets. Who are you trying to fool, son? Everybody knows that's Whitney's kink.
Liza starts questioning Kathryn about the children. When Kathryn reminds her that Kensie is almost five, Liza feels old. Even though she graduated college a mere year ago. Kathryn, on the other hand, feels ancient because of all she's been through — most of those mistakes of her own making, let's be fair — but Thomas putting her through the wringer left its mark, too. Even Liza admits that dealing with T-Rav will add some years to a girl. Kathryn turns to Whitney and begs him to speak to her so that she won't have to deal with Limehouse.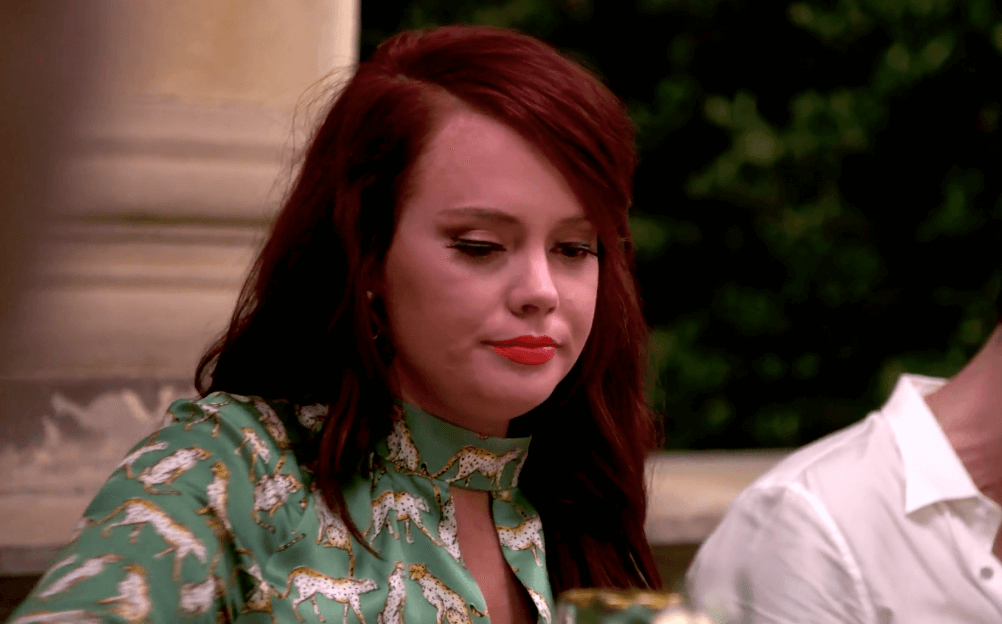 Over dessert, Cam sets her sites on Shep, telling the world she thinks he's sterile. Either that, or he has a million kids out there that he doesn't know about. A sperm test would clear up whether his swimmers are listless. They start joking about surrogates and buying sperm, when Limehouse announces that Kathryn would make a great surrogate. All talk screeches to a halt for a second, and the Charmed Ones agree that Eliza Limehouse is a straight up smack-talking bitch. Even Shep is annoyed with her.
They all tromp into the living room for another cocktail. Liza talks about getting side eyes from Kathryn all night, but no one is surprised. The group stands up for Kathryn. Shep comments that she's more than a just baby making machine. She's a person, y'all! Their advice: walk softly, Liza, and don't trigger Kathryn.
Liza finally pulls Kathryn aside and apologizes about the surrogate comment. Whitney stands behind Kathryn, watching with his Botoxed face. Kathryn blows the younger woman off, stating she's tired of people hanging on to her coattails (or using her for a storyline — I'm talking to you, Ashley!).
So this ends our first episode down south. Do you think Liza is a good addition to the group? Is Austen going to be able to hang on to his relationship? And was it appropriate for Chelsea to ask about Whitney's doink at the dinner table?
"Like" us on Facebook  "Follow" us on Twitter and on Instagram