EXCLUSIVE: Kelly Dodd's Ex-Husband Fears For Daughter's Safety Around Mom's Doctor Boyfriend 'I Have to Protect My Daughter' — Private Text Messages EXPOSE!
Kelly Dodd's relationship with Dr. Brian Reagan has been a bumpy one — and the Real Housewives of Orange County star is dragging her daughter, Jolie, along for the ride. 
According to text messages obtained exclusively by AllAboutTheTea.com, Jolie Dodd, 12, is uncomfortable with Kelly's medical pro beau — and has been sharing her apprehension with her father, Kelly's ex-husband, Michael Dodd.
EXCLUSIVE: Kelly Dodd Gets Into Blowout Fights With Tamra Judge & Vicki Gunvalson During Miami Cast Trip!
Michael confirms in the following text exchange that he's prepared to take legal action, to protect his daughter's well-being.   
In a message dated April 1st, Michael notes that Reagan moved in downstairs from Kelly and Jolie, only a few months into the relationship.
Kelly Dodd's ex-husband reveals that Jolie had communicated her concern over the close living arrangement. "My daughter has the right to feel safe and comfortable in her own home. I will do whatever it takes to protect her," Michael writes. Read the entire text exchange below.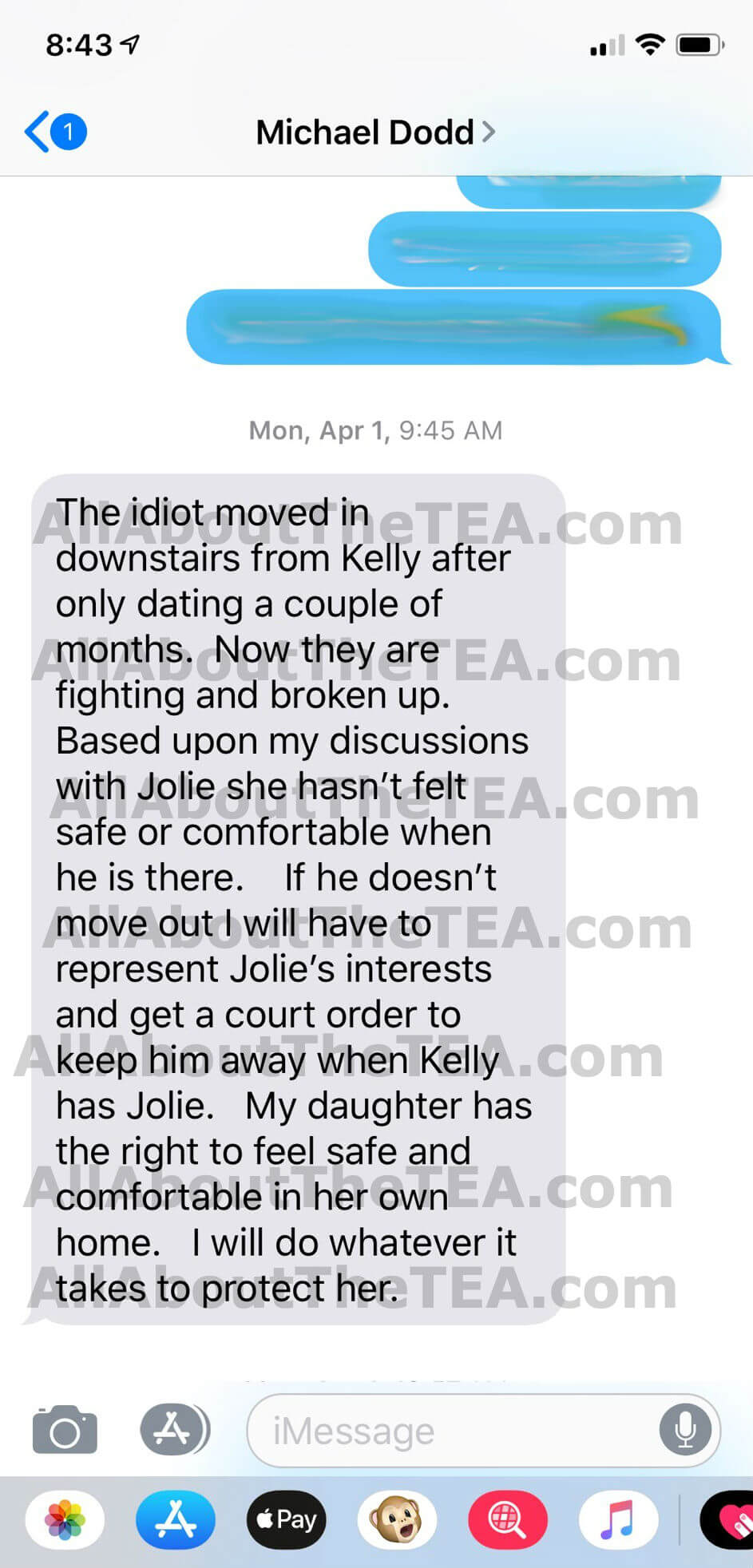 EXCLUSIVE: New Shocking Details of Kelly Dodd's Violent Bar Fight Exposed — Threatening Voicemails, Photos and Assault Victim Pressing Charges!
Breakup rumors swirled around Kelly's romance in early April, but it appears that the relationship is still on. Michael claims in another text message that Kelly "wanted him gone" about six weeks ago. "This will end badly and I have to protect my daughter," Michael Dodd adds.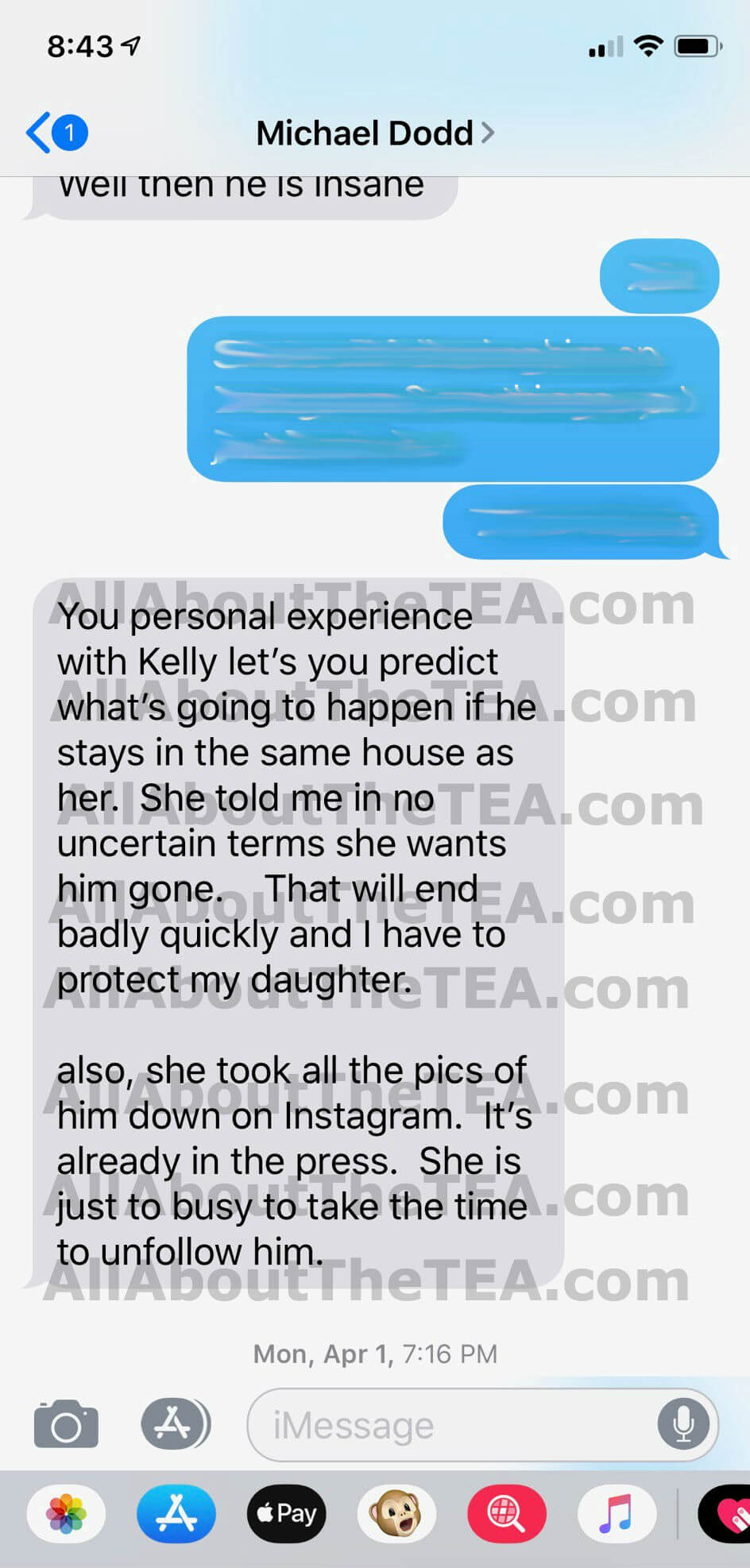 Fans know that Kelly Dodd has a history of placing Jolie in the middle of adult situations — and that Bravo cameras have captured the reality star bantering with the pre-teen about cast drama.
RELATED: 'You're A Bitch' Kelly Dodd's 12-Year-Old Daughter Attacks Vicki Gunvalson Over Bad-Parenting & Cocaine Accusations!
As reported, Kelly Dodd got into a violent bar fight on March 29 with a La Jolla businesswoman who is a close friend of the Real Housewives of Orange County star's boyfriend, Dr. Brian Reagan.
The woman suffered major injuries that require ongoing medical attention, as a result of the fight. 
We will continue to update this story. The Real Housewives of Orange County  is currently filming. 
"Like" us on Facebook  "Follow" us on Twitter and on Instagram 
Becca is a Senior Editor for All About The Tea. She's a coastal girl who loves the outdoors, and writing about the sneaky and silly side of reality TV. Her bio is short, but her snark is endless. She loves writing for the sharpest posters in the world.