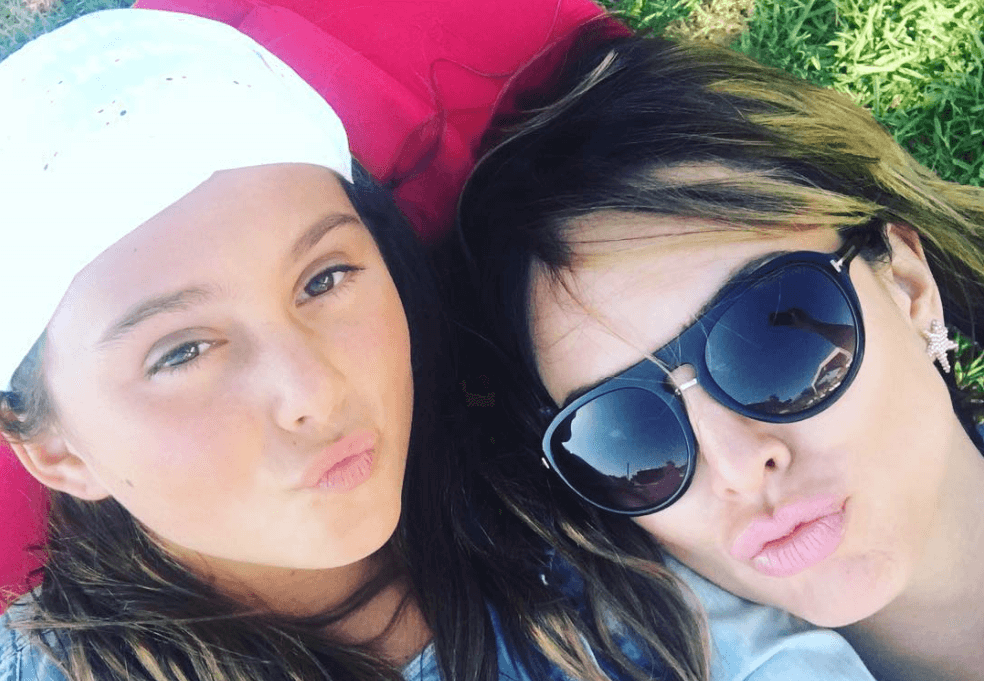 Vicki Gunvalson and Kelly Dodd's reunion showdown spilled over to social media on Sunday night!
After their explosive fight aired during part one of The Real Housewives of Orange County reunion — Kelly and her daughter Jolie Dodd, 12, took to Instagram to blasts Vicki, 56, for accusing Kelly of using cocaine and bad parenting.

Kelly, 43, was furious that Vicki had spent time with her ex-husband, Michael Dodd, and set him up with a former friend behind her back. She blasted Vicki for being disloyal and betraying their friendship.
The divorcee also took a shot at Vicki by reposting the following meme on Instagram — a reference to "Lies-a-Minnelli," Kelly called Vicki at the reunion.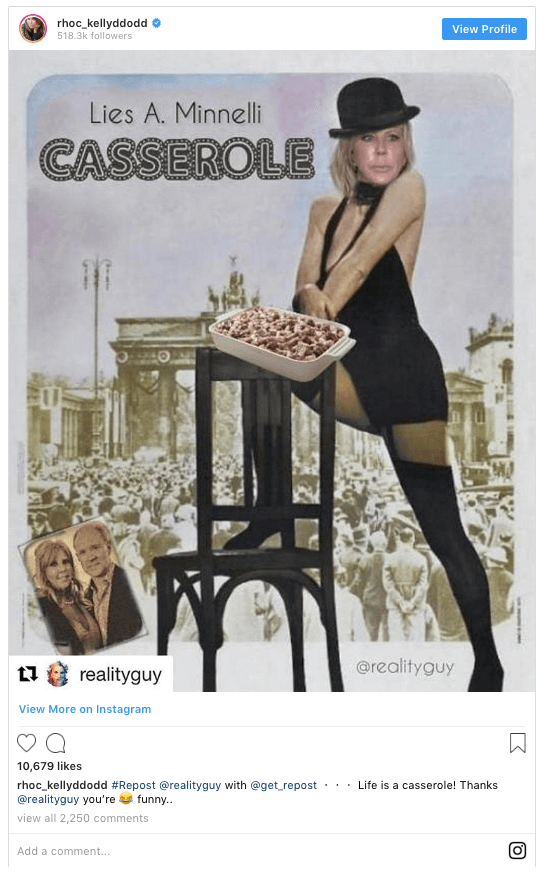 Tensions erupted at the reunion when Kelly Dodd started name-calling, "She's like a fart, she's silent but deadly, you know," said Kelly, a divorced mother-of-one. Vicki fired back by comparing Kelly to "a baboon."
"Turn around and look at yourself in the mirror,' yelled Kelly, who also said that people think Vicki is 'a piece of crap."
"I don't do cocaine, sorry," snapped Vicki.
"I don't do cocaine either…Are you saying I cocaine?…You're saying that because I smoke a little herb?" raged Kelly.
Kelly then called Vicki Gunvalson a 'hypocrite' and 'a liar!' 
Share your thoughts on Kelly Dodd's 12-year-old daughter jumping into her fight with Vicki Gunvalson. Sound off in the comments!
"Like" us on Facebook  "Follow" us on Twitter and on Instagram