Exclusive
EXCLUSIVE: Margaret Josephs Throws Water In Danielle Staub's Face During Vicious Fight!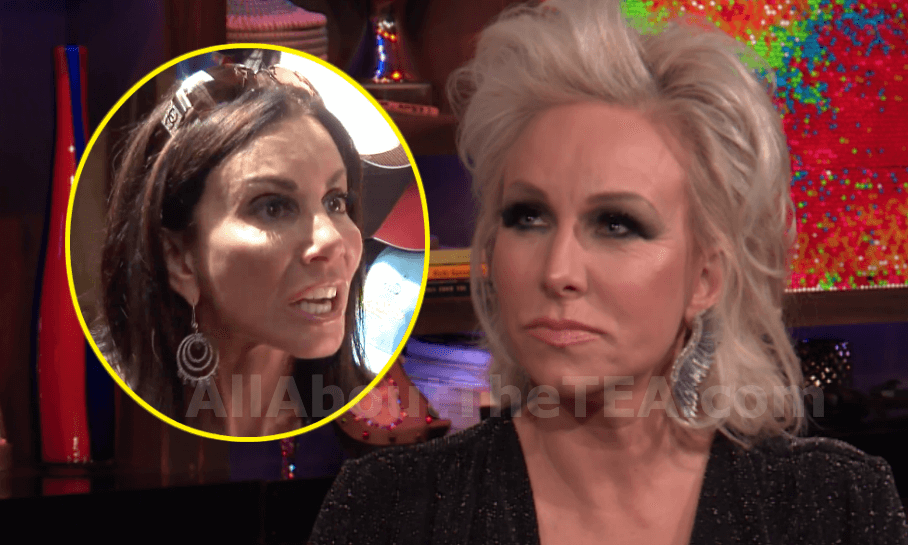 Fireworks exploded during a recent event in Long Island, New York between Margaret Josephs and Danielle Staub, AllAboutTheTEA.com can confirm.
EXCLUSIVE: Danielle Staub's Wedding Sham Exposed — Gina Curko Breaks Her Silence to All About the Tea 
On Thursday, The Real Housewives of New Jersey cast attended Joe Gorga's book signing of his virgin release, "The Gorga Guide to Success." A book on how to succeed in business, marriage, and in life.
The former friends used the cast outing to revisit past drama — and things got ugly when the ladies launched below the belt jabs at each other.
"It got personal again with Margaret on the attack." A source told AllAboutTheTEA.com. "Danielle stood up to her and Margaret lost her sh*t."
So what did the ladies fight about?
"Margaret started picking on Danielle first. Margaret hates the sight of Danielle." A source tells AllAboutTheTEA.com.
EXCLUSIVE: Kelly Dodd's Drunken Bar Brawl With Boyfriend's Side Chick Triggered A Blowout Fight With Tamra Judge!
Margaret's attack was met with noisy resistance from Danielle.
"Danielle didn't back down and threw shade at Margaret's finances…she even brought up her past cheating." The source added, "Danielle pulled Margaret's hair."
Margaret did not appreciate Danielle's "tough talk" invading her reality turf — and chaos ensued.  
"Margaret lost it and grabbed a full jug of water that was nearby and threw it all over Danielle."
"Danielle was soaked and went off…she was ready to pounce on Margaret but the other ladies grabbed them before things escalated." A production source revealed to AllAboutTheTEA.com.
EXCLUSIVE: Danielle Staub Allegedly Drugging Oliver Maier, Caused Him To Have A Seizure, Abusing His Credit Cards & Isolating Him From Family!
As fans know, Margaret and Danielle's friendship nosedived after Danielle's wedding fiasco to ex, Marty Caffrey, crashed and burned in season 9.
Share your thoughts on Margaret Josephs and Danielle Staub's wet and wild dust-up! 
The Real Housewives of New Jersey season 10 is currently filming and expected to return fall 2019.
"Like" us on Facebook  "Follow" us on Twitter and on Instagram