Exclusive
EXCLUSIVE: Danielle Staub Allegedly Drugging Oliver Maier, Caused Him To Have A Seizure, Abusing His Credit Cards & Isolating Him From Family!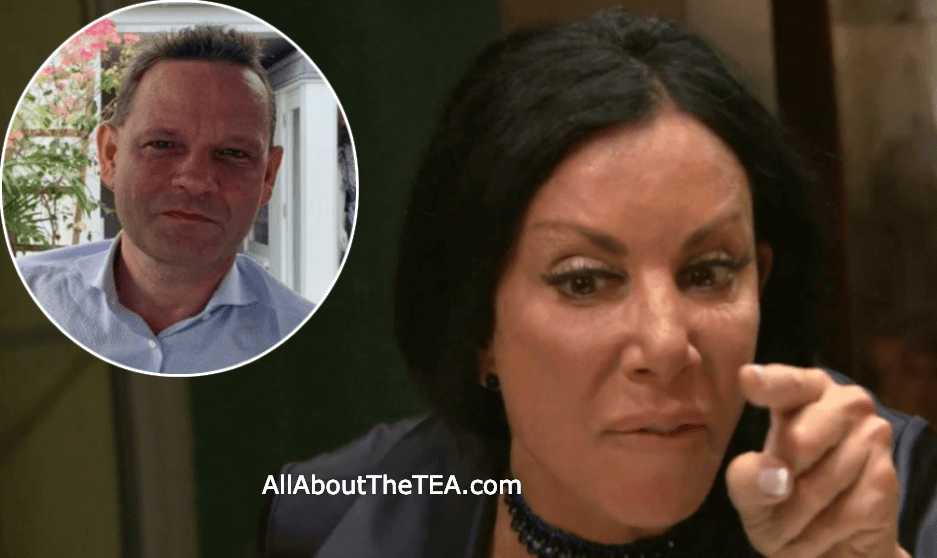 Danielle Staub and Oliver Maier's altar run was a bust — but according to an inside snitch — the Real Housewives of New Jersey personality is hanging on tight to her wealthy beau. 
As reported, Danielle stole Maier's heart away from her best friend, Gina Curko, and after a steamy Instagram reveal, the couple announced their engagement.
EXCLUSIVE: Danielle Staub's Wedding Sham Exposed — Gina Curko Breaks Her Silence to All About the Tea!
The duo's planned civil ceremony never took place — and now an exclusive source describes an alarming dynamic going on behind closed doors.
An insider close to the messy relationship alleges that Maier has suffered a seizure — and Danielle is cashing in.
"Oliver suffered a seizure about a week ago. He actually has a history of seizures, and friends and family are very concerned about his health," a source tells AllAboutTheTEA.com. "Danielle has since isolated Oliver, and no one really knows where he is, or how to get ahold of him."
"Oliver is an alcoholic." A source dished to AllAboutTheTEA.com. "His friends fear that Danielle may be lacing his drinks with pills to keep him in an altered state to keep total control over him."
The source claims that Oliver Maier's text responses sound like "PR statements" and that Danielle is "controlling his phone and his email."
"Oliver's family and friends have been texting him, and have been trying to reach him," the insider explains to AllAboutTheTEA.com. "They say his responses sound nothing like him."
The in-the-know insider also reports that Danielle is wearing out Maier's credit card without his knowledge and permission.
"Several packages from Sax Fifth Avenue and other high end department stores have been recently purchased on Oliver's credit card and delivered to Danielle," a source tells AllAboutTheTEA.com. "It looks like Danielle is secretly shopping up a storm while Oliver is incapacitated." 
According to the rock solid source, someone close to the situation is considering getting law enforcement involved.
"A concerned relative is considering filing a police report based on Danielle's violent past. Everyone is very worried about Oliver's well-being."
On March 5, the reality star posted a disturbing video of Oliver Maier, who appears sedated and propped up against an elevator wall. Watch below.
Will Danielle Staub be further exposed as a serial man-eater — and do you think that Oliver Maier will dodge a legal bullet?
The Real Housewives of New Jersey is on hiatus. 
"Like" us on Facebook  "Follow" us on Twitter and on Instagram