Southern Charm
Dawn Ledwell Drops 'Sexual Assault' Claims Against Thomas Ravenel In New Court Filing — Did She Lie Originally?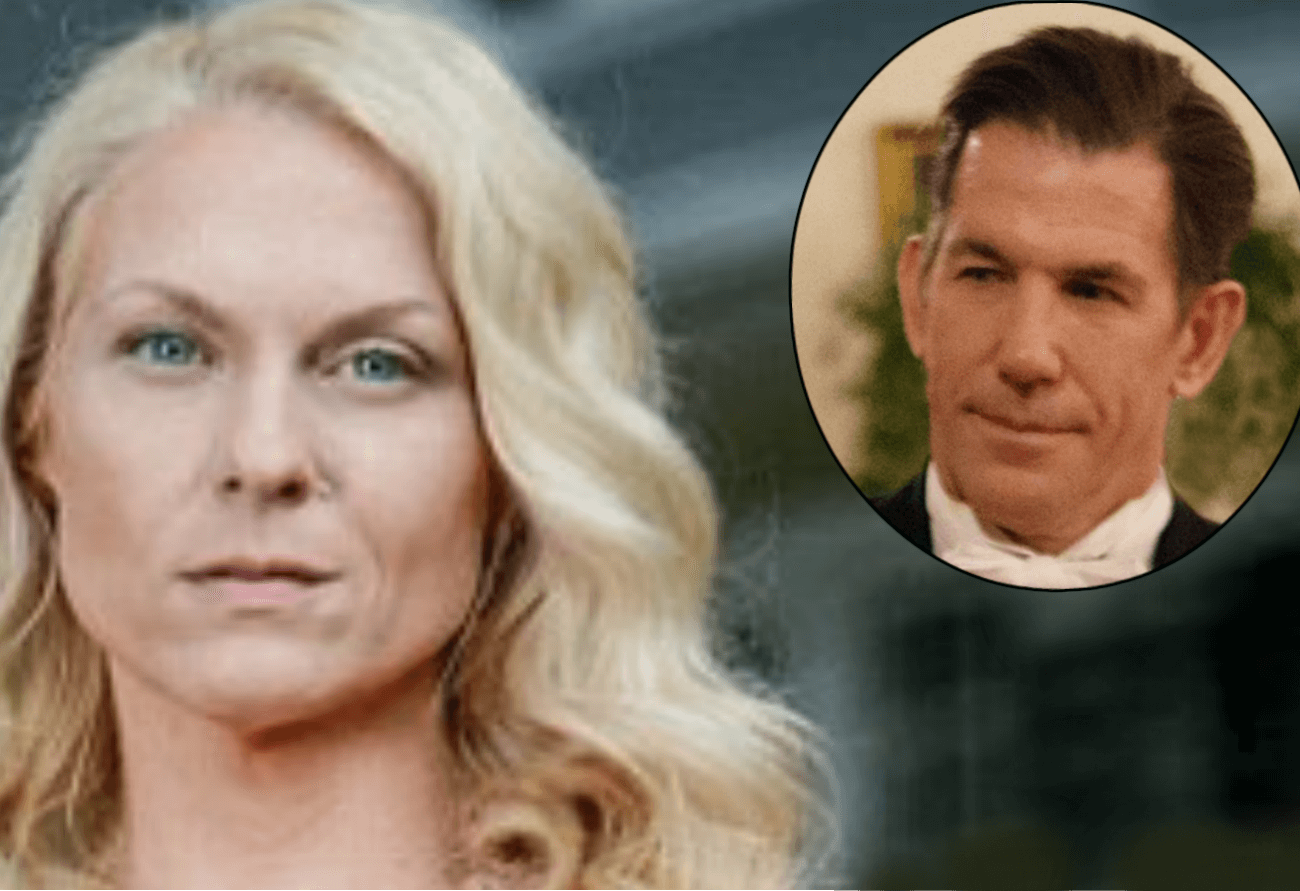 Caught In A Lie?
Dawn Ledwell has long insisted that she was sexually assaulted by South Carolina businessman, Thomas Ravenel, but the former nanny has taken a significant step back, according to a newly amended court filing.
Back in May 2018, Ledwell did an exclusive interview with Daily Mail, in which she reportedly described the encounter as a "violent rape," to the tabloid. 
"The former nanny to Thomas Ravenel's two children has told how the Southern Charm star strangled her, ripped off her clothes and violently raped her as his infant daughter slept nearby in another room," the report read.
The baby nurse filed a "Forcible Rape" police report with the Charleston Police Department in May, and Thomas Ravenel was arrested on September 25  — on charges linked to Ledwell's complaint.
Exclusive Footage of 'Southern Charm' Star Kathryn Dennis Fleeing After Hit & Run Accident
Ravenel, 56, was charged with misdemeanor second-degree assault and battery, and is currently awaiting his day in court.
Other outlets also reported that a "rape" occurred — but Ledwell's original affidavit did not describe an actual rape.
It's relevant to note that Ledwell did not seek to clarify that no rape took place, and even accepted social media fan sympathy, extended to a supposed rape survivor. 
EXCLUSIVE: Thomas Ravenel & Kathryn Dennis Custody Fight Turns Ugly! Thomas Pulls Bravo Into Court & Blocks His Kids From Filming 
Dawn Ledwell has since deleted her Twitter account.
The baby nurse implied rape narrative has now been quietly crushed, according to  a recently amended court filing. The incident, described as "a violent and unexpected sexual assault" in the original complaint, dated on December 7, 2018 was changed to a "careless and reckless physical act," in the amended summons, filed on February 25, 2019. 
Read Dawn Ledwell's December 2018 civil filing below and compare it to the amended version that she filed in February 2019. Take note that Ledwell is no longer describing the alleged event as a "violent, unexpected sexual assault"

Read Ledwell's February 2019 amended filing below, where she now characterizes the incident as an "unwarranted careless and reckless physical act":

Do you believe that Dawn Ledwell will own up to fueling the false rape narrative that raked Thomas Ravenel's reputation?
Southern Charm will premiere later this year.
"Like" us on Facebook "Follow" us on Twitter and on Instagram