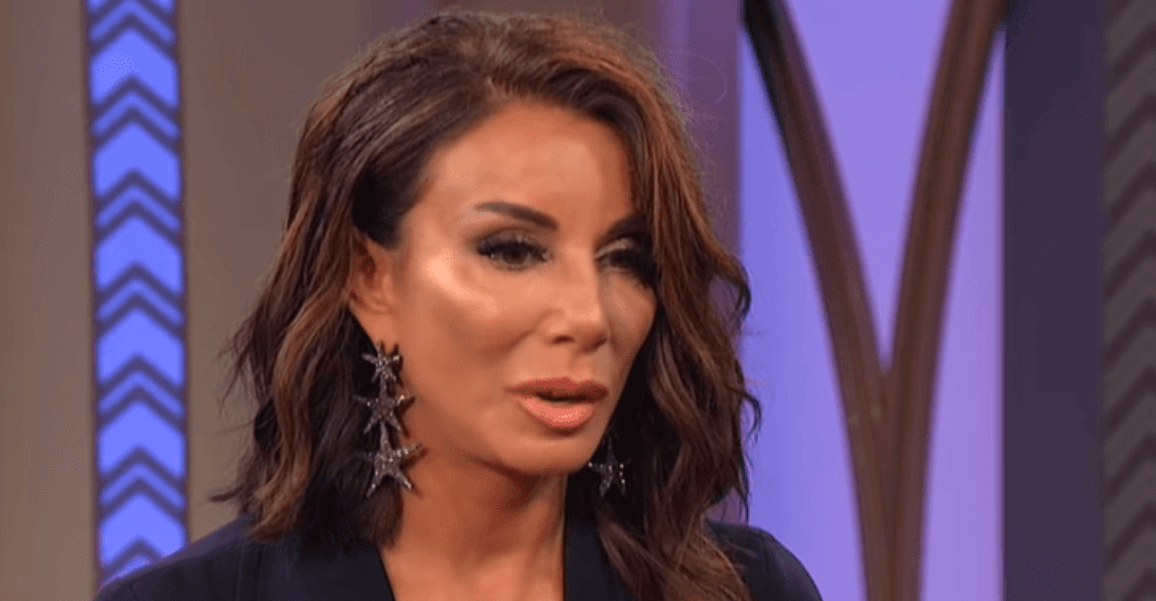 Putting up a front?
Danielle Staub is denying breakup rumors with businessman, Oliver Maier, that hit the interweb Monday.  
RELATED: Danielle Staub and Oliver Maier Split After Wedding Sham Exposed!
The Real Housewives of New Jersey star took to Instagram Stories in the wee hours of Monday night to post a bizarre video with Oliver Maier. 
"Despite the rumors that he and I are not together, here I am with my love and…" Danielle starts the video then looks at Oliver, who says,"I love you" with a stoic grimace on his face. 
The German native can be seen with his hand over his heart and appears sedated and possibly under duress. Watch below.
As reported, their engagement story was allegedly a total fabrication by the reality starlet.
"Oliver never agreed to marry Danielle on Monday or buy her a ring. He agreed to look at rings. They got into a spat at Van Cleef & Arpels jewelry store on Saturday because he would not purchase the ring she wanted." A source told AllAboutTheTEA.com.
Danielle, 56, announced that she and Maier planned to exchange vows on Monday in NYC, in a civil ceremony.
EXCLUSIVE: Danielle Staub's Wedding Sham Exposed — Gina Curko Breaks Her Silence to All About the Tea!
Gina Curko is the ex-girlfriend of Oliver Maier, and was blindsided by the double betrayal by her boyfriend, Oliver Maier and best friend, Danielle Staub. Gina spoke exclusively with AllAboutTheTEA.com. Read here.
Are you buying Danielle Staub's denial? Sound off below!
"Like" us on Facebook "Follow" us on Twitter and on Instagram