Exclusive
EXCLUSIVE: Danielle Staub Is Sleeping With Her Best friend's Boyfriend! Find Out How the Drama Exploded!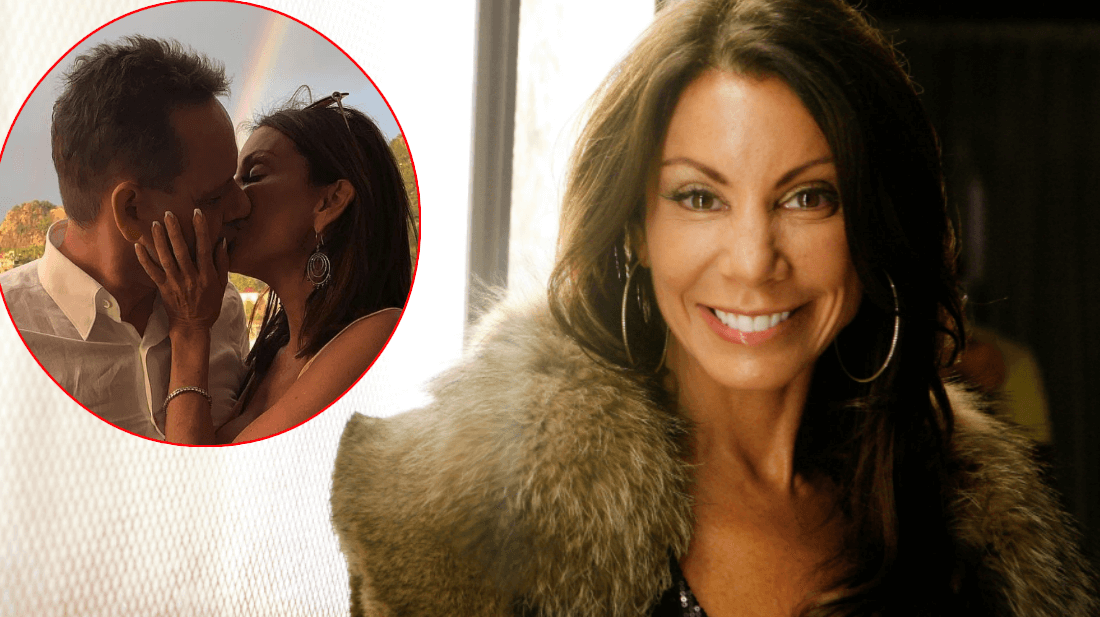 Just days after finalizing her split from Marty Caffrey, Danielle Staub was back in the game — and AllAboutTheTea.com can exclusively report that snagging her best friend's beau was her mission.
Danielle, 56, was spotted kissing a mystery man identified as her bestie's boyfriend — and AllAboutTheTea.com has been told that the woman has been devastated by the double betrayal!
According to a ROCK SOLID source, The Real Housewives of New Jersey star's controversial squeeze is an investment banker, named Oliver. The taken millionaire's girlfriend — a close friend of Danielle Staub's — has been described as "completely hysterical" after a report of the affair surfaced online.
"Gina found out after reading an article and immediately called Oliver in St. Barts — hysterically crying. She asked him why is he kissing Danielle and why is he in St. Barts with her when he's supposed to be on a business trip. Oliver denied everything and claimed Danielle Photoshopped him in the photo of the two kissing." A source confirms to AllAboutTheTEA.com.
Danielle Staub and the investment banker, Oliver, met on February 7th, when the Gina introduced them during an event at the Baccarat Hotel, in New York City.
"Danielle has only known Oliver for 2 weeks." A source tells AllAboutTheTEA.com. "Gina has dated Oliver for 7 months and they are in love and were planning a future together. Danielle knew this and came onto Oliver at the Baccarat Hotel event behind Gina's back."
Gina is the owner of SeeSawa — a New Jersey boutique, located in Tenafly and Fort Lee, New Jersey. She's friends with most of the Real Housewives of New Jersey cast, but is particularly close with Danielle Staub and Margaret Josephs.
https://www.instagram.com/p/BtJfrgqlbFS/
Margaret introduced Danielle to Gina, and the two became fast friends.
"Gina was at Margaret's house last night crying her eyes out. She trusted Danielle and Oliver. Gina's in a state of confusion and anger. Margaret sent Danielle a text last night ripping her to shreds. She called her a bunch of vile names." The source tells AllAboutTheTea.com.
Our source reports that Danielle's move has derailed her daughter's professional life, and damaged a secondary relationship.
"Gina is a boutique owner, and has been mentoring Jillian [Staub]. This affair will damage that relationship, and ultimately end Jillian's employment at Gina's store." Another source confirmed to AllAboutTheTea.com.
The Real Housewives of New Jersey star and Marty Caffrey officially ended their contentious marriage on February 21, after just four months of marriage.
Share your thoughts on Danielle Staub's stealing her best friend's man. Sound off below!
"Like" us on Facebook "Follow" us on Twitter and on Instagram