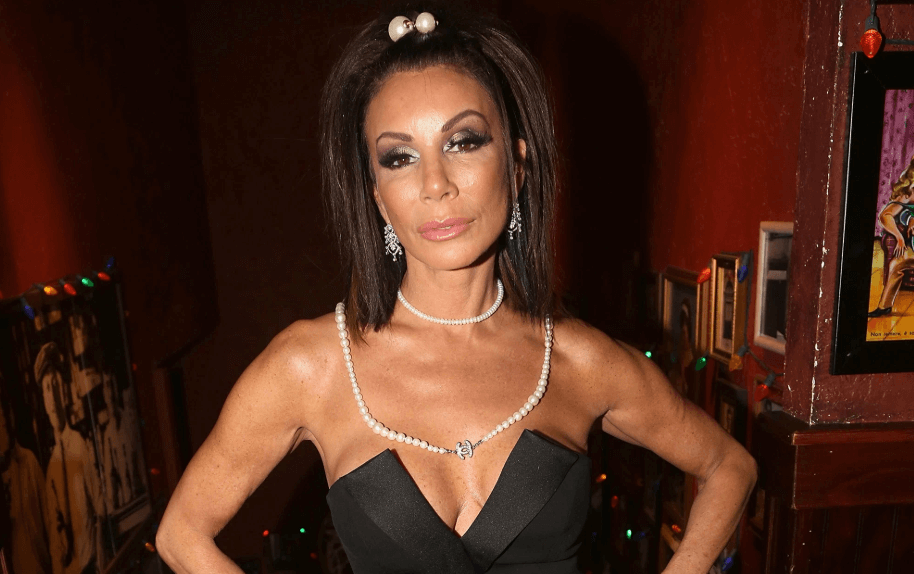 One day after AllAboutTheTEA.com exposed Danielle Staub's wedding sham — it's now being reported that The Real Housewives of New Jersey star and businessman, Oliver Maier's relationship is over!
Over the weekend, AllAboutTheTEA.com revealed that the reality villain was pulling a fast one on fans. 
A ROCK solid source told AATT, "The Real Housewives of New Jersey starts filming Tuesday…Danielle is desperate to become a full-time Housewife and looking for a storyline. She forced this engagement on Oliver and now he's having major doubts and pushing back. And, he's still trying to get Gina back."
EXCLUSIVE: Danielle Staub's Wedding Sham Exposed — Gina Curko Breaks Her Silence to All About the Tea!
As reported, Maier never proposed to Staub. This engagement story was allegedly a total fabrication by the reality starlet.
"Oliver never agreed to marry Danielle on Monday or buy her a ring. He agreed to look at rings. They got into a spat at Van Cleef & Arpels jewelry store on Saturday because he would not purchase the ring she wanted." A source told AllAboutTheTEA.com.
Danielle, 56, announced that she and Maier planned to exchange vows on Monday in NYC, in a civil ceremony.
As  reported, Gina Curko, was in the dark about the double betrayal by her boyfriend, Oliver Maier and best friend, Danielle Staub. Maier initially denied the relationship — and Gina shared her side in an exclusive interview with AllAboutTheTEA.com. Read here.
Sound off on Danielle and Oliver's split in the comments!
"Like" us on Facebook "Follow" us on Twitter and on Instagram