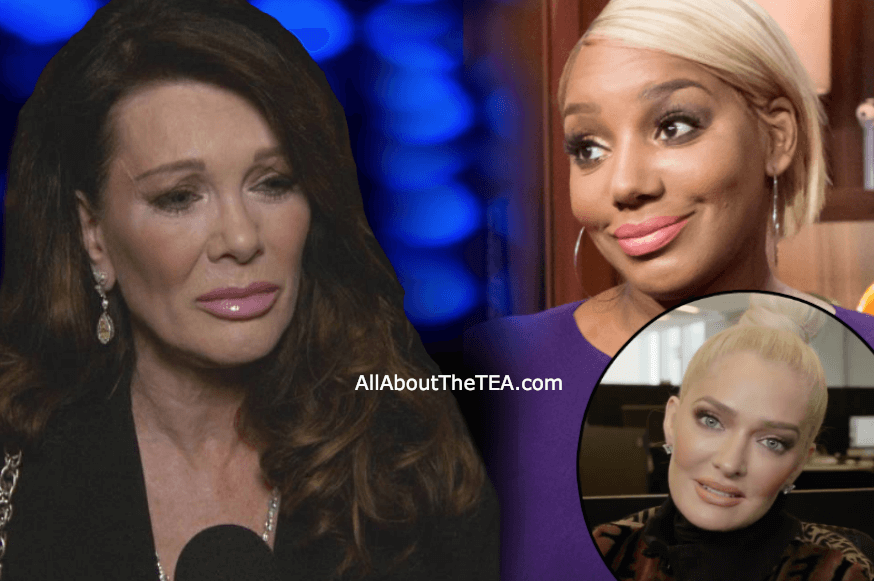 The war between NeNe Leakes and Lisa Vanderpump over a stolen restaurant concept is spreading and Erika Jayne is taking sides! 
EXCLUSIVE: NeNe Leakes Nobu DC Restaurant Diva Meltdown That Led to Her Social Media Blast Exposed!
According to the pop star, 47, "NeNe don't lie," she told Us Weekly at her Too Faced x Pretty Mess Collection launch party in West Hollywood on Thursday, February 7. "NeNe can take damn good care of herself."
EXCLUSIVE: Kelly Dodd Viciously Attacks Vicki Gunvalson In Shocking Audio — Vicki NOT Demoted
As reported, NeNe, 51, alleged that Lisa swooped in to purchase the expensive West Hollywood bar/eatery, "Pump," after NeNe asked Lisa Vanderpump advice about opening her own business in the same spot. 
"At the time, Greg and I were living in [Los Angeles] and I was working on Glee and New Normal," the Never Make the Same Mistake Twice author explained. "We ride down the West Hollywood area where all the gay bars are — and I have a large gay fan base — and I kept thinking, 'It would be so cool if I had a bar right in here somewhere.' And that space was empty and kind of raggedy-looking and torn down."
Nene revealed that she called Lisa to float her idea — and claimed that Lisa grabbed the spot for herself, after discouraging her to go forward.
"She said, 'Oh darling, darling, it's a piece of crap and they're charging so much for it darling,'" Nene said. "She talked me off of it and then went and got it."
Press play to listen below:
As fans know, the British socialite went on to purchase the space, which became home to her Real Housewives of Beverly Hills spinoff show, Vanderpump Rules, which premiered in 2013.
Katie Maloney Plays Victim After Fans DRAG Her For Demanding James Kennedy Be Fired — She Hints To More 'Abused' Victims!
The Real Housewives of Beverly Hills star shared an Instagram post as a subtle comeback to NeNe's juicy reveal — the reality star smiling alongside a priest while sharing a meal at….where else? Pump.
Real Housewives of Beverly Hills season 9 premieres tonight (February 12), at 9 p.m. ET, on Bravo!
"Like" us on Facebook  "Follow" us on Twitter and on Instagram