Exclusive
EXCLUSIVE: Marty Caffrey Violently Attacked By Margaret Josephs & Her Husband On Explosive 'RHONJ' Finale!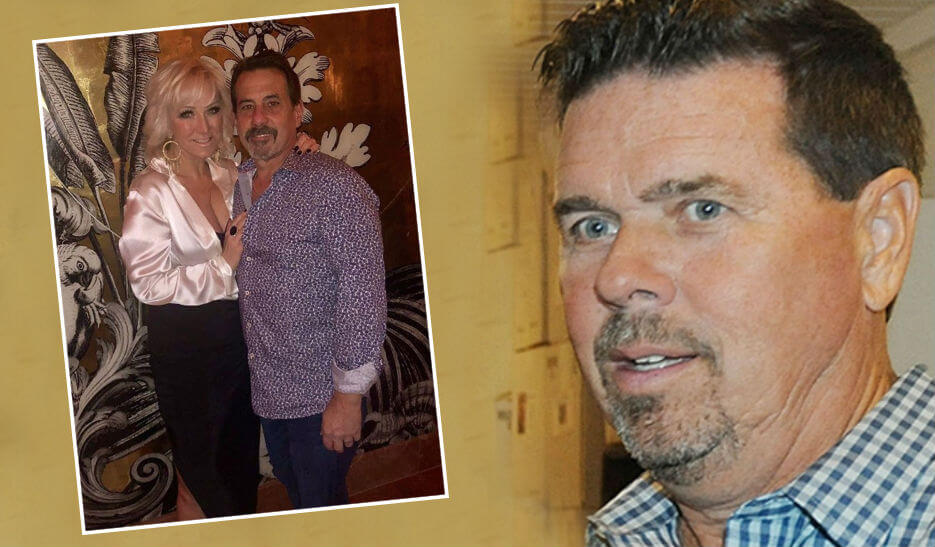 Bravo is teasing their Real Housewives of New Jersey audience with a dramatic finale splash — and AllAboutTheTea.com has all the behind-the-scenes details.     
Margaret Josephs and husband, Joe Benigno, shoved Danielle Staub's soon to be ex-husband, Marty Caffrey, into a pool during the Season 9 finale party — which was filmed on June 22, at the home of rookie Bravoleb, Jennifer Aydin.
Bravo In Panic Mode After Ryan Vieth's Transgender Attack — He Deletes Instagram Account!
An inside source is spilling the tea about what went down that night — and what led up to Marty Caffrey's high-drama dunk.
"Producers were fishing for fireworks all night, and kept pushing Danielle to confront Margaret, but she refused to cooperate," dished our snitch. "The producers were pissed that Danielle wouldn't play along, so they nudged Joe Gorga to encourage Marty to confront Joe Benigno."
EXCLUSIVE: Teresa Giudice & Melissa Gorga's 'RHONJ' Reunion Fakery Exposed!
The source explained that Joe Gorga led Marty Caffrey to his ambush in the backyard, after baiting him to resolve his issues with Joe Benigno.
Fans will remember that Marty and Joe Benigno exchanged barbs after Marty implied that Margaret had been smacked by the ugly stick.
"Margaret and Joe [Benigno] approached Marty outside, and Margaret complained that he had called her ugly. Marty clarified that he only meant that he believed Danielle to be the most beautiful," said our insider. "The convo failed to spark drama, so then Margaret accused Marty of calling her an opportunist."
"Marty did not deny it — and claimed that Margaret used Danielle as an ally to fight Siggy Flicker, during Season 8," our source continued. "He basically accused Margaret of ditching her friendship with Danielle, when Siggy dropped out of the narrative."
EXCLUSIVE: Danielle Staub's Ex Marty Caffrey Issues Cease & Desist After She Threatened To 'Destroy' Him & His Kids!
The snitch described the scene right before Marty hit the water.
"Marty's accusation set them both off, and Margaret began screeching  that Danielle is 'a liar and a sh*t stirrer.' A shouting match ensued, and Joe began poking Marty in the chest over and over," the source tell AllAboutTheTEA.com. "Margaret and Joe both shoved Marty into the pool — which ruined an expensive suit, his iPhone, a Breitling watch and his Salvatore Ferragamo shoes."
The insider reported that Margaret and her husband fled the scene, and were driving home before Marty Caffrey even knew what had happened. The source clarified that Danielle was inside the house, during the tag-team smackdown and never came to her husband's defense.
The snitch also claimed that Joe Benigno  loved bringing the finale heat. 
"The next day, Joe [Benigno] sent Marty a text, that read "Us husbands are making TV!" dished the insider.
The Real Housewives of New Jersey  airs Wednesday nights, at 9:00 p.m. EST, on Bravo.  
"Like" us on Facebook  "Follow" us on Twitter and on Instagram