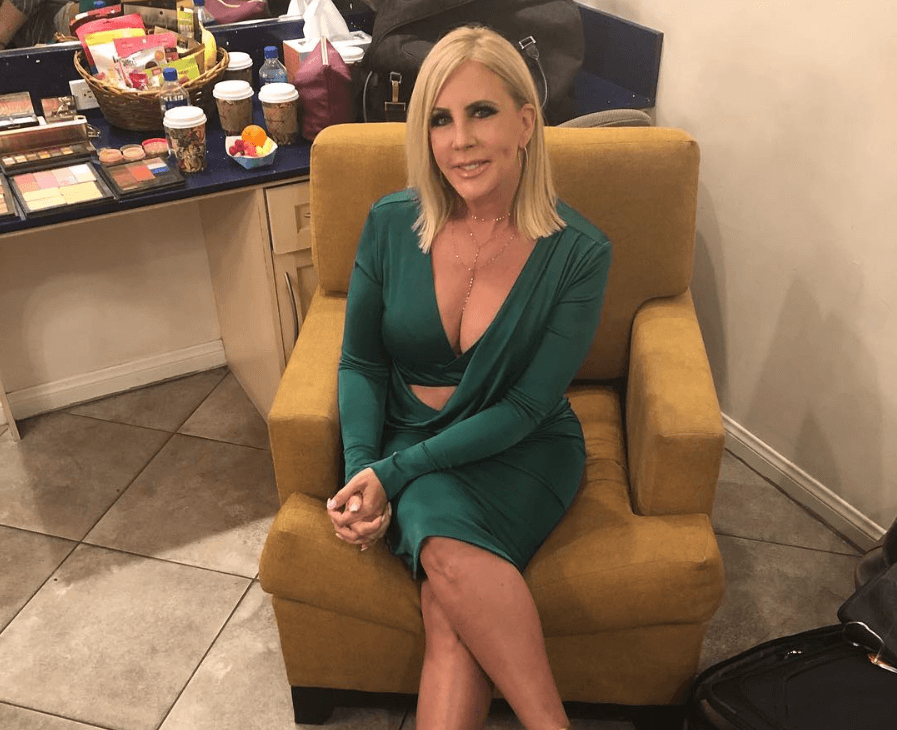 Part one of The Real Housewives of Orange County season 13 reunion airs tonight and Vicki Gunvalson will drop a mega-bombshell when she reveals that Kelly Dodd uses cocaine!

The reunion taped in late October and Vicki Gunvalson is now revealing the source of the drug allegations. When a fan blamed the leak on Kelly's ex, Michael Dodd, Vicki clarified, "Nope!! Shannon and I both heard it from a very good friend of hers."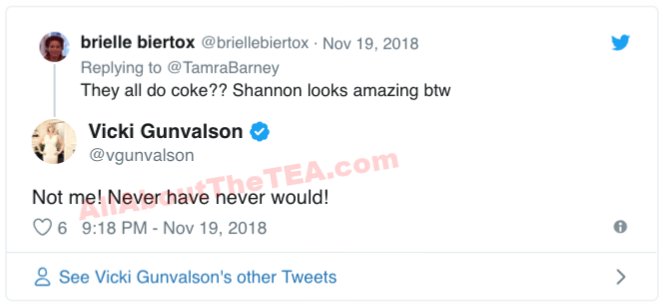 Another fan accused the entire cast of indulging in drugs, and Vicki adamantly denied using cocaine, "Not me! Never have never would!," She wrote on November 19.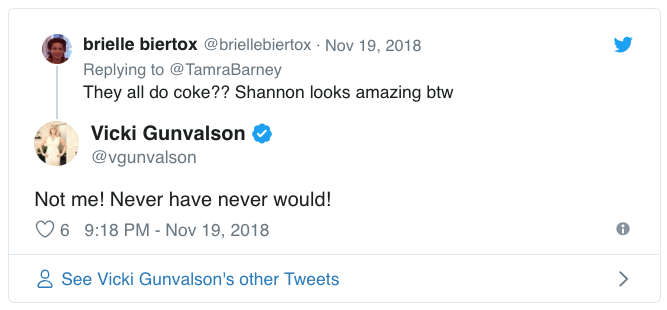 Nope!! Not true

— Vicki Gunvalson (@vgunvalson) November 20, 2018
As a result of Vicki's accusations, Kelly Dodd has threatened to quit The Real Housewives of Orange County, unless the show fires Vicki Gunvalson.
"If they don't do something to Vicki how could I go back…I'm not going sell my soul for this ratchet liar! How could I my poor daughter!" Kelly Dodd wrote on Instagram in response to a fan inquiry on November 20.
AllabouttheTEA.com exclusively reported in September on Kelly Dodd's alleged "out of control" cocaine habit. An Orange County snitch claims Kelly also struggles with alcohol dependency. 
Watch part one of The Real Housewives of Orange County Season 13 reunion TONIGHT, on Bravo, at 9:00 p.m. ET.
"Like" us on Facebook  "Follow" us on Twitter and on Instagram