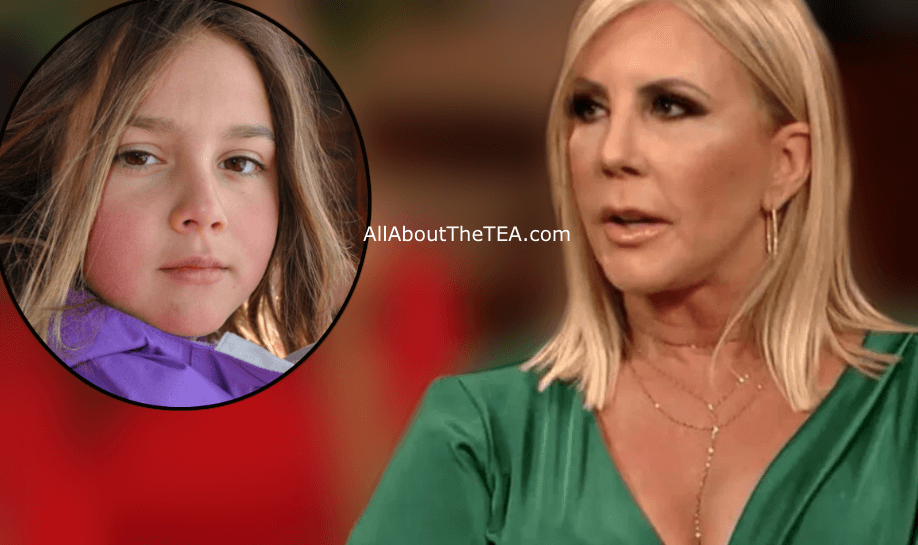 As reported, Vicki Gunvalson and Kelly Dodd's nasty Real Housewives of Orange County reunion fight spilled over to social media on Sunday night. Kelly's daughter Jolie Dodd, 12, attacked the OG of the OC with vulgar language in the following video.
Vicki Gunvalson clapped back at Kelly Dodd's daughter after she called her a "b*tch."
"The fruit doesn't fall far from the tree," Vicki wrote about Jolie in response to a fan.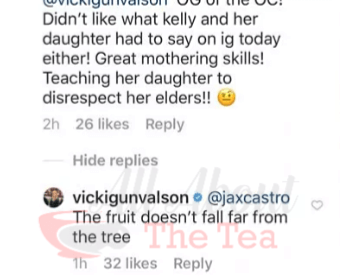 During part one of The Real Housewives of Orange County season 12 reunion — Vicki Gunvalson, 56, and Kelly Dodd, 43, got into an explosive fight with accusations made on both sides. But Vicki fired the most impactful shots when she accused Kelly of cocaine use and bad parenting.
EXCLUSIVE: Kelly Dodd Fat Shames Vicki Gunvalson's Friend In Vulgar Rant Then Plays Victim!
As a result of Vicki's accusations, Kelly Dodd is threatening to quit The Real Housewives of Orange County, unless the show fires the OG of the OC.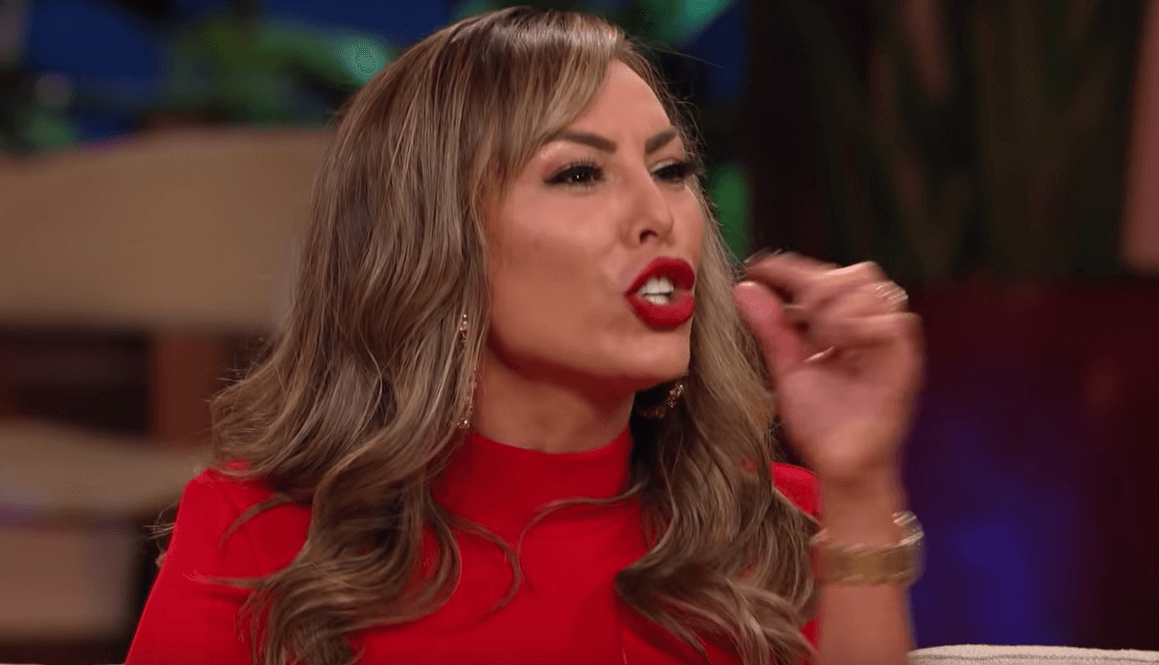 AllabouttheTEA.com exclusively reported in September on Kelly Dodd's alleged "out of control" cocaine habit. An Orange County snitch claims Kelly also struggles with alcohol dependency. 
Kelly Dodd's Bravo ride has been marred with unhinged outbursts, about-face apologies and cast feuds.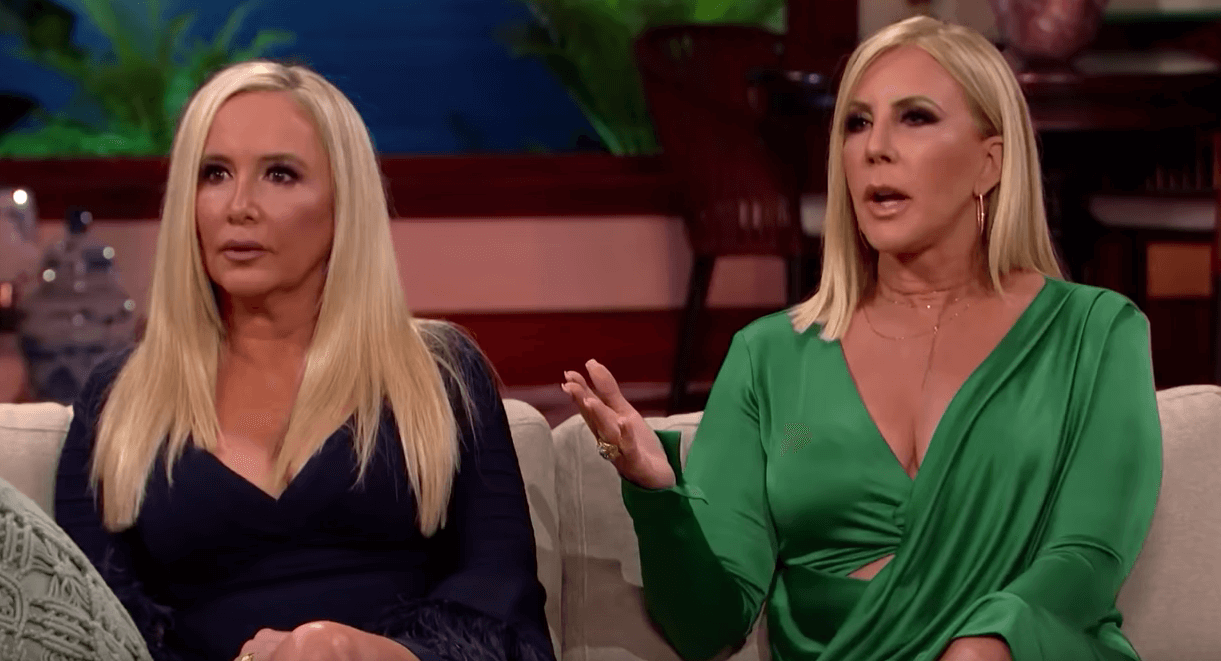 Watch The Real Housewives of Orange County season 13 reunion part two airs Monday night on Bravo, at 9:00 p.m. ET.
"Like" us on Facebook  "Follow" us on Twitter and on Instagram