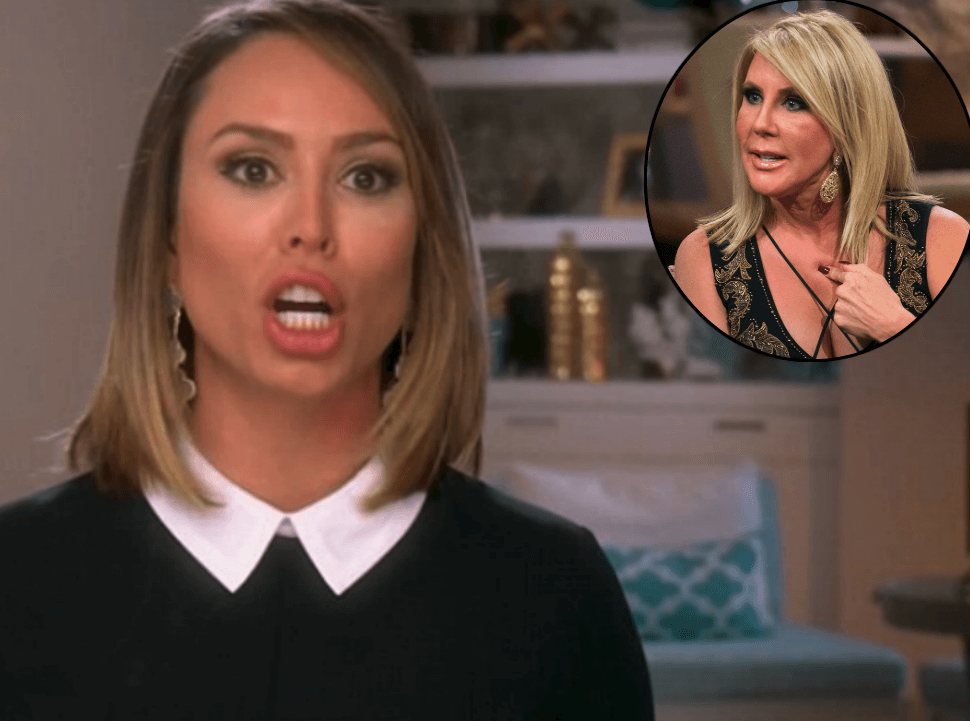 Kelly Dodd is making threats after Vicki Gunvalson outed her alleged cocaine habit at the Season 13 reunion! 
The Real Housewives of Orange County cast filmed the reunion in late October and Vicki Gunvalson dropped a bombshell when she revealed that Kelly Dodd uses cocaine, during a heated exchange. 
As a result of Vicki's accusations, Kelly Dodd is now threatening to quit The Real Housewives of Orange County, unless the show fires the OG of the OC. 
"if they don't do something to Vicki how could I go back…I'm not going sell my soul for this ratchet liar! How could I my poor daughter!" Kelly Dodd wrote on Instagram in response to a fan inquiry on November 20.
When another fan wrote, "Sorry, had to stop watching last year. Vicki and Tamara ruin the show. You deserve better than the show." 
Kelly responded, "thank you so much!! I agree they running that show to the ground and hurting people's reputation and my brand !! They can have her I'm out
Another fan urged Kelly not to issue ultimatums because the show would not choose her over Vicki. Kelly responded, "of course not."
EXCLUSIVE: Kelly Dodd Fat Shames Vicki Gunvalson's Friend In Vulgar Rant Then Plays Victim!
When an additional person inquired about Kelly taking legal action, she responded:
"I don't do drugs .. but I would sue her we sign contracts that we can't sue each other .. it's ok if she's on next year I won't be on."
"no I can't go back if that liar can just say sh*t without consequences the money isn't worth it to me! My daughter means more to me than this shoe [sic: show] and she is trying to ruin my reputation.. just out of principle I won't go back! They can pick the OG I'm out!!" Kelly told another person on Instagram.
AllabouttheTEA.com exclusively reported in September on Kelly Dodd's alleged "out of control" cocaine habit. An Orange County snitch claims Kelly also struggles with alcohol dependency. 
As fans know, Kelly Dodd's Bravo ride has been marked by unhinged outbursts, about-face apologies and cast feuds. 
Watch The Real Housewives of Orange County Season 13 finale tonight, on Bravo, at 9:00 p.m. ET.
"Like" us on Facebook  "Follow" us on Twitter and on Instagram