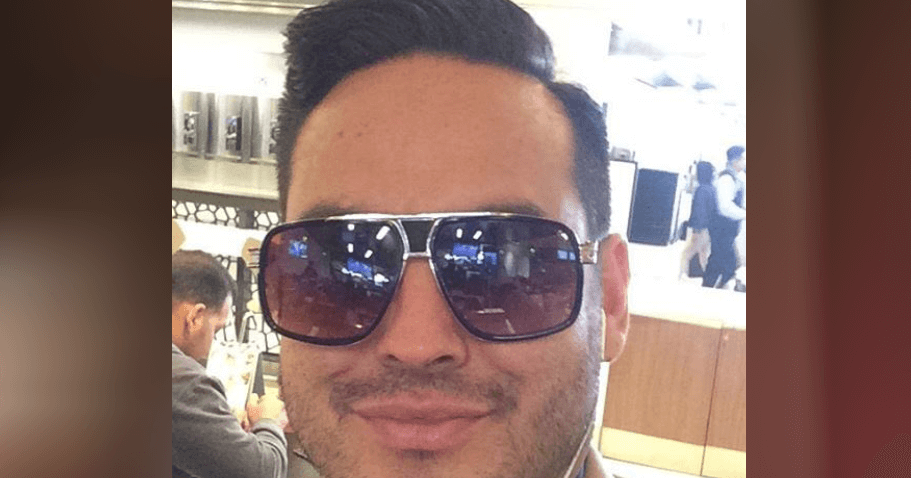 Eric Meza Speaks Out!
Kelly Dodd's brother, Eric Meza, is  not happy with his sister for dragging his niece into her adult fight with Vicki Gunvalson.
VIDEO: Kelly Dodd Savagely Drags Vicki Gunvalson — Calls Her Rotting Cheese That Stinks!
The former Real Housewives of Orange County personality responded to an AllabouttheTEA.com article on Twitter — blasting his estranged sibling's parenting, "It's really sad to see Kelly raise my niece this way. Speaking on my mother's behalf. You reap what you sow. #sadnews product of her own environment." Eric Meza wrote on November 27.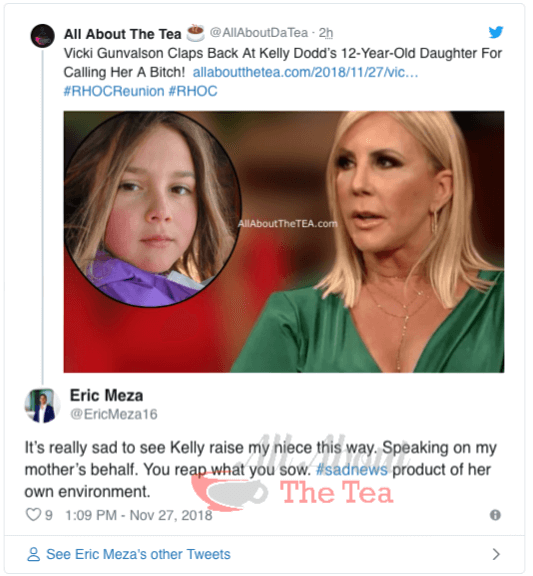 EXCLUSIVE: Kelly Dodd's Mother Says 'RHOC' Daughter Pushed Her Down A Flight of Stairs! 
The drama started during the Real Housewives of Orange County season 13 reunion — Vicki Gunvalson, 56, and Kelly Dodd, 43, got into an explosive fight and Vicki accused Kelly of cocaine use and bad parenting.
EXCLUSIVE: Kelly Dodd's 'Out of Control' Cocaine Habit & Family Drama Revealed!
Their fight spilled over to social media and Kelly's daughter Jolie Dodd, 12, attacked the OG of the OC by calling her a "b*tch."
RELATED: Kelly Dodd Threatens to Quit 'RHOC' Unless the Show Fires Vicki Gunvalson For Cocaine Accusation!
Kelly's younger brother, Eric Meza, appeared on the Real Housewives of Orange County season 10, while he lived with his sister and niece. However, since then, their brother/sister relationship has shattered and Kellytold Eric that he'll, "Never see her and Jolie again."
Eric Meza, 37, spoke exclusively to AllAboutTheTea.com in September about the sibling split, confirming that he remains estranged from Kelly Dodd.
"We haven't spoken in over a year," Meza tells AllAboutTheTea.com. "My sister is very angry and bitter…I want nothing to do with her."
Do you agree with Kelly Dodd's brother regarding his sister's parenting skills? Sound off in the comments!
"Like" us on Facebook  "Follow" us on Twitter and on Instagram