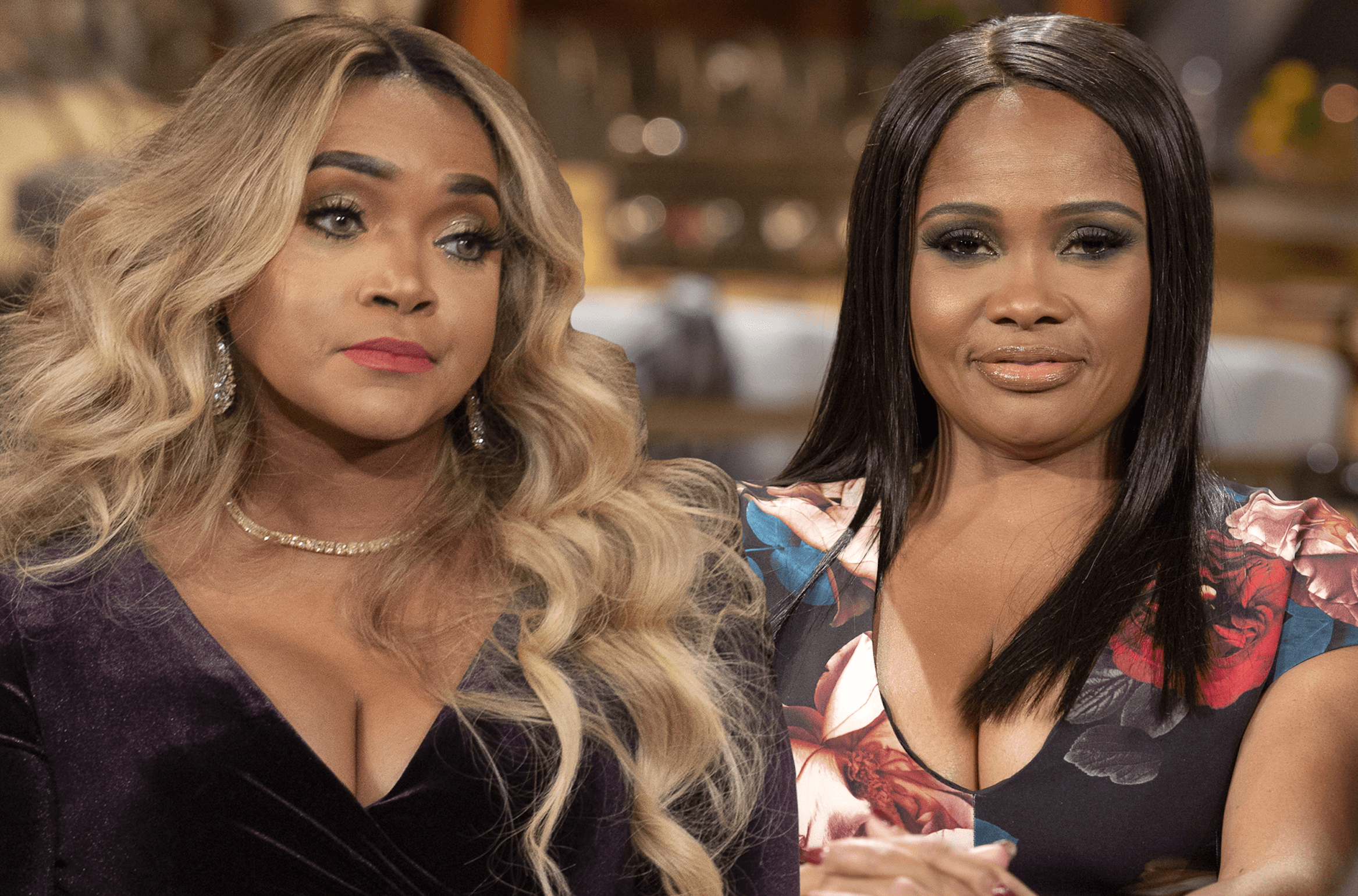 Mariah Huq will not appear on the upcoming season of Married to Medicine, despite being the creator and former executive producer of the hit series. Mariah shared with fans that she did not receive a contract for Season 8, and later made lots of scathing accusations against Bravo and production company, Purveyors of Pop. She accused producers of prohibiting her from wearing a hijab during confessional spots and alleged that she was forbidden to pursue professional opportunities with spinoff projects.
RELATED: EXCLUSIVE: Mariah Huq SUES Bravo Plus Shocking Season 8 'Married To Medicine' Tea!
Fans will remember that Quad Webb hurled drug use accusations at Mariah last season. Mariah believes that the false allegations were used to shove her off the cast, so she eventually filed a lawsuit against production company, Purveyors of Pop. Mariah received lots of support from viewers, and some fans even joined in the effort, creating a petition in support of her and Real Housewives of Atlanta alum, NeNe Leakes, who has similar complaints against Bravo. 
Mariah Huq spoke exclusively to AllAboutTheTea.com back in July about discriminatory practices at the network and differences in treatment between herself and Caucasian show creators, Lisa Vanderpump and Whitney Sudler-Smith. 
According to the complaint, "the defendants acted illegally and unethically which includes but is not limited to – 1) unauthorized exploitation of "Married To Medicine" & Married To Medicine the Series, 2) Breach of Contract, 3) Breach of joint Venture Agreement, 4) breach of the covenant of good faith and fair dealing, 5) failure to prevent retaliation and harassment." 
Interestingly, Dr. Heavenly Kimes shared some kind words about Mariah in a recently shared YouTube video. 
"Mariah did create this show," Heavenly admitted. "She does get credit for creating the show, she did a h*ll of a job casting this show. And I'ma give her her props. What does Funky Dineva say? 'I'ma give her her things.'"
Watch Dr. Heavenly give Mariah her props below!
Heavenly gave Mariah kudos for a job well done. 
"She did a h*ll of a job casting this show," Heavenly continued. "Can't nobody say nothing. And I'ma tell you, this show has helped my family, financially, because it's been a platform where I can build upon. This platform has helped me. My husband was able to open a surgical center right off the bat. Well, no it took some time. But we were able to grow that probably exponentially faster than it would have grown."
Heavenly thanked Mariah for creating fantastic opportunities. 
"So I'ma say it's a great opportunity and I'ma tell her, thank you, for the opportunity. She created the opportunity. I gotta give her her things."
Mariah and Heavenly shared a contentious relationship on M2M, and the frenemies were often in conflict. Heavenly made unkind comments about Mariah's mother, Lucy, and later threw shade at Mariah's husband, Aydin Huq's "manhood." Mariah fired back, accusing Heavenly's husband, Dr. Damon Kimes, of having an affair and even claimed to have "receipts." Heavenly accused Mariah of lying on her hubby during the reunion series, after Mariah decided against sharing her alleged proof. Their relationship never recovered. 
Married to Medicine is expected to return later this year. 
Stay Connected With All About The Tea: Twitter Ι Instagram Ι YouTube Ι Facebook Ι Send Us Tips