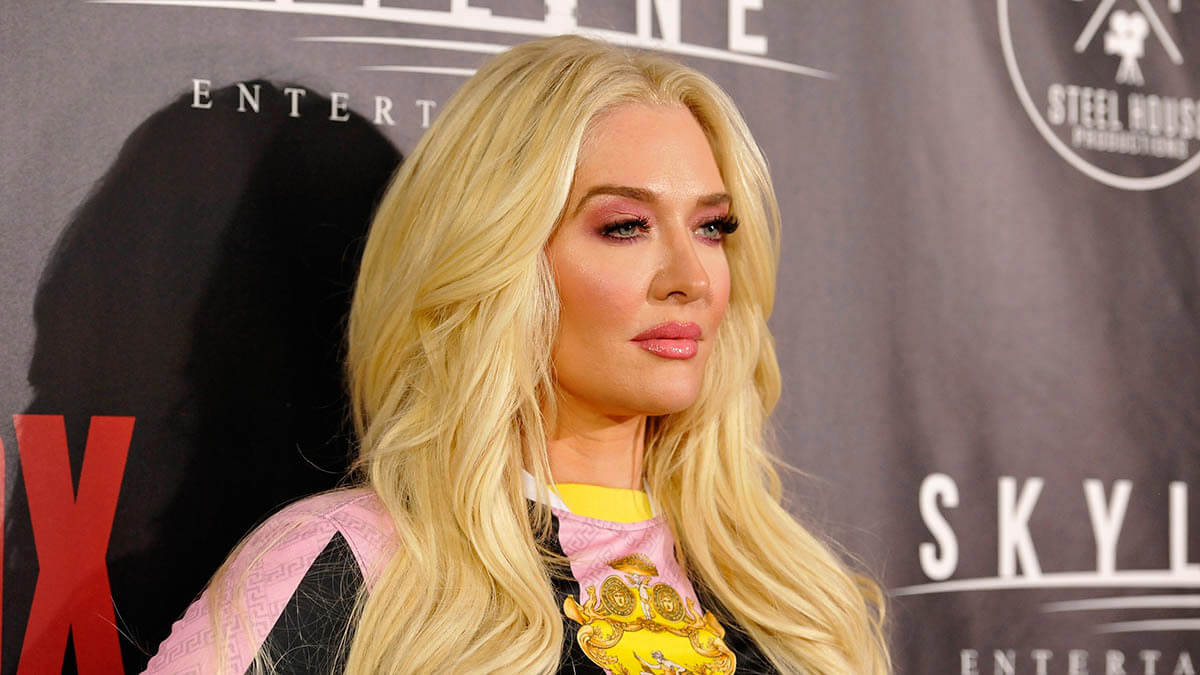 The same law firm that is going after Tom Girardi in an effort to collect $2 million on behalf of plane crash victims is now going after Tom's wife, Erika Jayne, and her online store, according to court documents.
RELATED: Tom Girardi Testifies He's Broke & Erika Jayne FORCED To Sell Her Designer Closet Online!
Chicago law firm Edelson PC asked U.S. District Judge Thomas Durkin to order the RHOBH star to cease all sales of her online clothing store with the intention of collecting missing funds owed to the families of the victims who lost their lives in the Lion Air Flight 610 crash. 
Legal documents state that as Tom Girardi's assets were frozen, and the freeze extends to his wife, Erika Jayne — as Tom is most likely the one who purchased the clothes.
As reported, Judge Durkin froze Tom's assets after the attorney and his law firm failed to explain where at least $2 million went from the 2018 Lion Air flight settlement. The Chicago firm suggests that Erika Jayne be forced to hand over profits made from her clothing sales starting from Dec. 14, when Tom's assets were frozen. 
Although Tom and Erika are in the middle of a tense divorce case, the estranged couple must abide by California's communal laws which, in plain English, means that Erika's property is Tom's property, and vice versa. The document states, in laymen's terms, "Simply put: the Court froze all of Tom Girardi's assets, and that means all communal property is frozen too. Erika Girardi must stop selling her clothes."
Per court directive, Erika Jayne must immediately cease selling any clothing she acquired during her marriage to Tom Girardi. Additionally, Erika has been ordered to deposit any money she received from the sale of the clothing after entry of the freeze order.
As reported earlier this week, Erika Jayne announced that she would be selling her designer clothes on the app, Vestiaire Collective, amid accusations that she and Tom had embezzled money owed to families of the plane crash victims.
Erika's Twitter promo below seemed to be what pushed Edelson PC to request Judge Durkin shut her operation down. 
"While Edelson is unaware of the exact relationship between Vestiaire Collective and Erika Girardi, Erika Girardi may be attempting to move Tom Girardi's assets outside the United States by selling them through a French company," lawyer Jay Edelson wrote in court documents.
Press play below to get a quick tour of Erika's closet for sale.
As for Judge Durkin's response, he set up a hearing via telephone for Tuesday, Dec. 22, noting that Erika must be present or have a lawyer present on her behalf.
Tom recently added yet another lawsuit to the pile. As reported, Tom's former law firm partner, Robert Keese, is suing him for breach of contract and conversion, and is seeking Tom to cough up $506,876. 
Erika filed for divorce from Tom after 21 years of marriage in November.
The Real Housewives of Beverly Hills is currently in production.
Stay Connected With All About The Tea: Twitter Ι Instagram Ι YouTube Ι Facebook Ι Send Us Tips