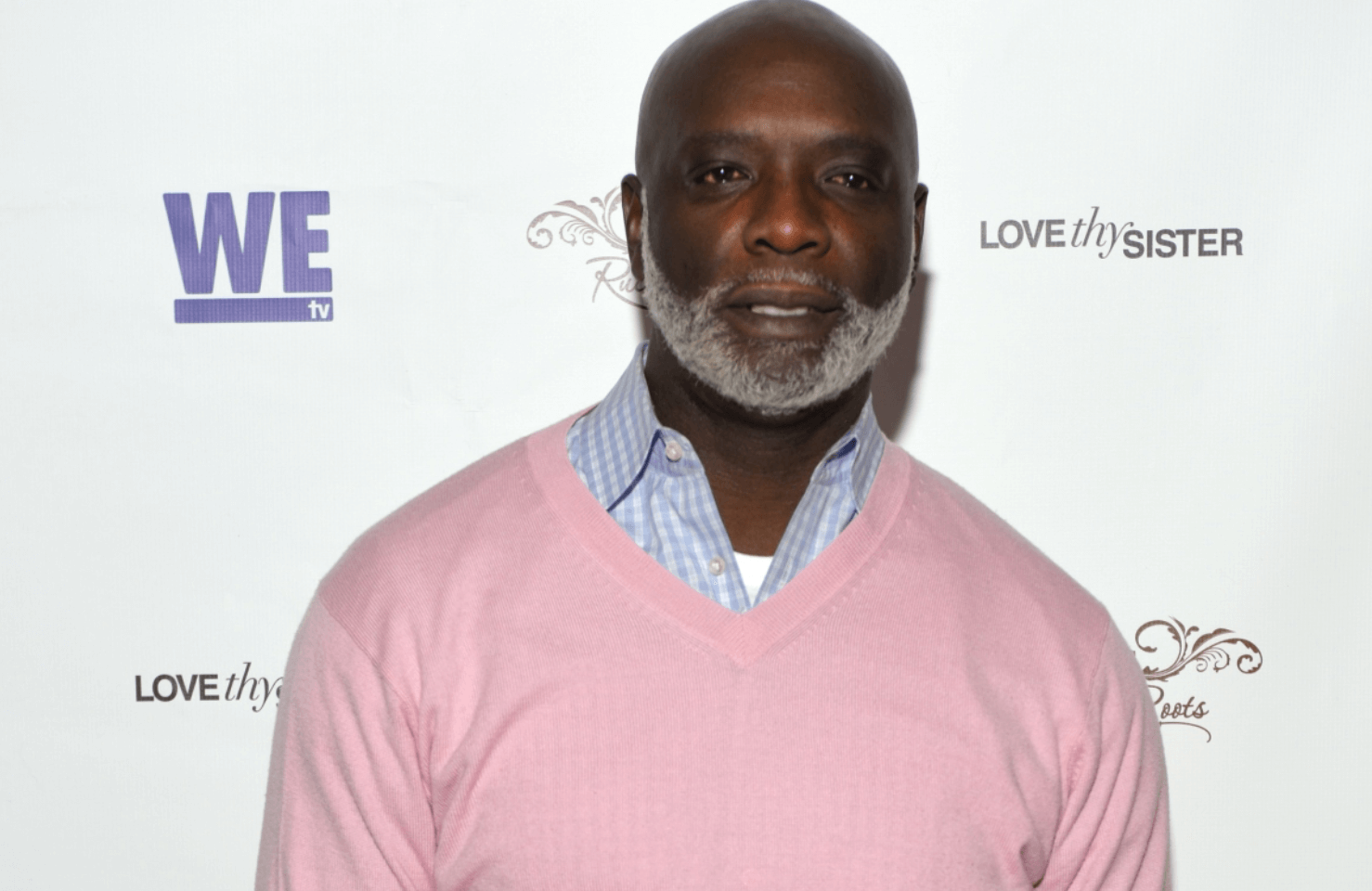 Peter Thomas has just announced that his father has died. On Dec. 9, the former Real Housewives of Atlanta star took to Instagram to share the tragic news with his followers. 
"This have to be the saddest day of my life, I don't know where to begin, I don't know what to do, I am completely dead inside, my daddy is no longer on this side," Peter Thomas expressed in the caption under a sad selfie. "God please give me strength, my heart is broken." 
Fans immediately began pouring their hearts out to Peter, offering their condolences, sympathy, and of course, a little shade. 
"Praying for you and your family to get through this. Sending you lots of love and light..🙏🏽❤️"
RELATED: Cynthia Bailey SUES Ex-Husband Peter Thomas For $170k She Loaned Him For Failed Nightclub!
"Cynthia will send her condolences 🙏🏽🕊 and then she'll still need her coins."
"Wishing you peace, courage and strength to face the days ahead. 🙏🏾
"He ain't have a pic of his dad?"
"his is a different type of pain…. I pray he adjust to his new reality without his father as quickly as possible😔 🙏🏿give him strength"
"So he needed to take a pic of himself? Gon now Peter…get off the internet"
"Thought this was Jeffery"
The news couldn't have come at a worst time, as previously reported, Peter Thomas is dealing with a litany of financial troubles and allegations of being a shady businessman.
New Lawsuit
As recently reported, Peter was just hit with a lawsuit from ex-wife and Real Housewives of Atlanta star, Cynthia Bailey. The newlywed wants the $170k she loaned her ex-husband to relocate the new Bar One that never made its way into Atlanta. Her name is on the deed of the building and the building is now in foreclosure.
Tax Lien
Peter's Sports One Bar and Lounge in Charlotte, North Carolina was shut down in September 2019 over $237,000 in unpaid taxes, according to federal public records. As a result, Peter has forced to close Sports One for three to six months while he and the bar's legal team resolve the issue. Peter addressed his tax problems via Instagram on September 24, "Hard work never stop over here, got to get these people their money, The shuffle hustle is real. @sportsoneclt @cluboneclt @baronemiamibeach."  He wrote.
Check Fraud Arrest
As previously reported, Peter was arrested at Miami International Airport in March 2019 for a "fugitive warrant–out of state extradite" from Louisiana, for writing fraudulent checks. He spent six days in prison for the charge. Peter's attorney delivered a $4,000 check on his behalf, and the DA's office did not pursue charges.
Rips Off Investors
In 2016, Peter Thomas was slapped with a lawsuit that alleged the Jamaican native scammed, Tony Taylor, an Atlanta-based investor, out of more than $150,000 for a deal involving a Charlotte-based nightclub. Tony Taylor maintains Peter convinced him to invest the money into a Charlotte nightclub — but the deal did not materialize as promised.
Another Lawsuit
As reported, Peter was also slapped with a $100,000 lawsuit in 2014 after he "breached a lease agreement by failing to pay rent and other fees including late fees, bank charges, real estate property taxes and unpaid utilities," for the former Atlanta-based, Bar One, as well as on property used for Bailey's modeling agency and talent company.
Stay Connected With All About The Tea: Twitter Ι Instagram Ι YouTube Ι Facebook Ι Send Us Tips