Exclusive
EXCLUSIVE: Kathryn Dennis' Cocaine Use Out of Control, Cops Called After Son Runs Into Street! Thomas Ravenel Seeking SOLE Custody Amid Drug Crisis!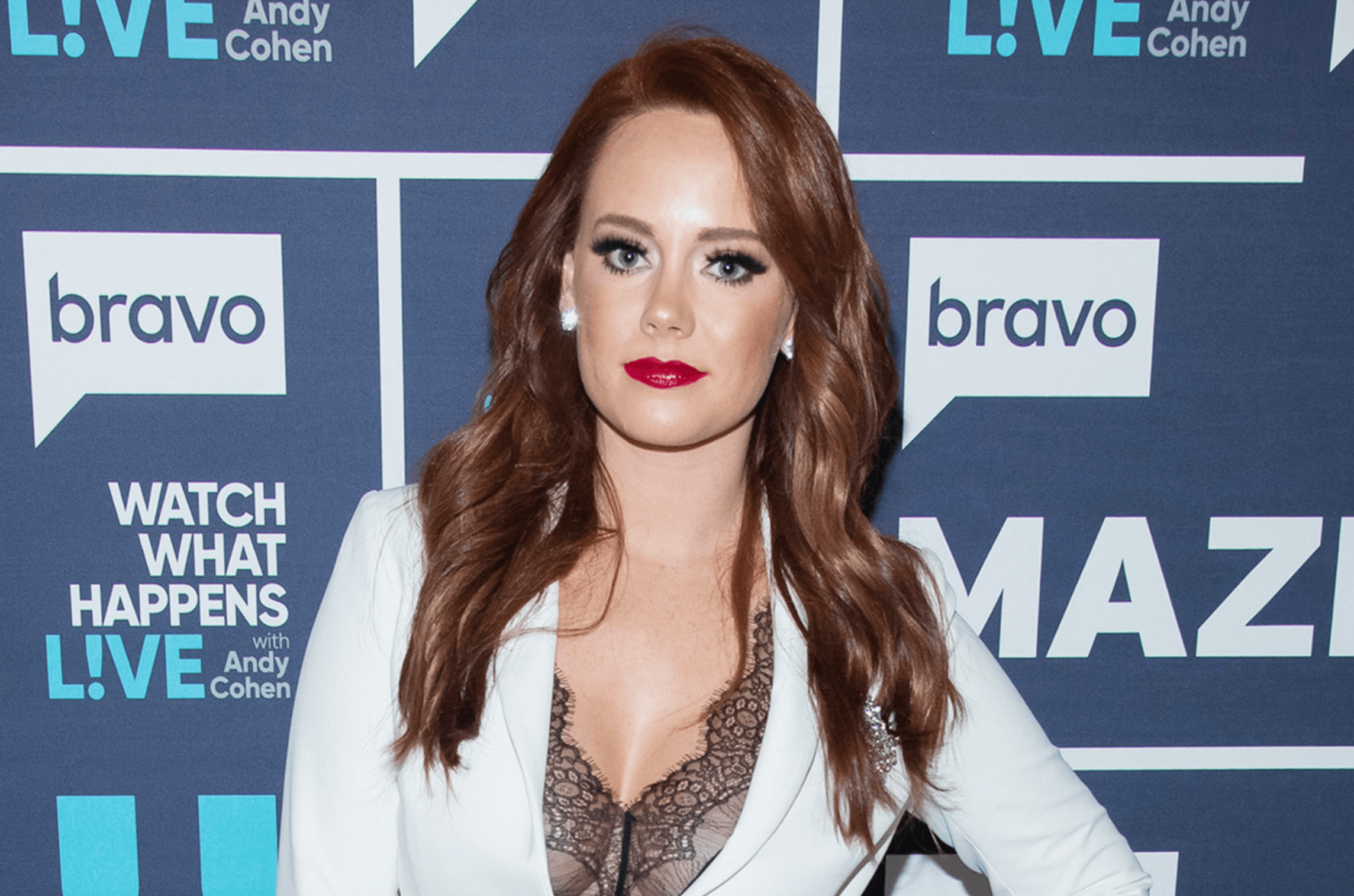 The custody battle between Kathryn Dennis and Thomas Ravenel is back on — and Kathryn's out-of-control cocaine habit and negligent parenting is at the center of the revived war, AllAboutTheTEA.com can confirm.
Thomas Ravenel's legal team was prompted to send the mother of two a revised emergency custody proposal, this week.
The request was triggered by a series of disturbing events that occurred within the past year while the couple's children — daughter, Kensington Calhoun, 6, and son Saint, 4, were in the custody of Kathryn Dennis.
RELATED: (EXCLUSIVE) Kathryn Dennis' Ex Joe Abruzzo Blows The Lid Off Her Negligent Parenting — Mentally Unstable, Reckless, and Frequently Drunk!
AllAboutTheTEA.com obtained a copy of the proposed custody changes and the document states that an eyewitness observed Kathryn Dennis, 29, snorting cocaine in the presence of her kids, at her home. The document states:
"We have a witness who observed Ms. Dennis do cocaine while having custody of the children; a witness who observed Ms. Dennis leave cocaine on an open dresser within reach of the children." 
Additionally, the couple's 4-year-old, son, Saint, was spotted unattended (more than once) wandering the streets and had to be escorted back to his mother's home by bystanders. The police were called and the incidents are on record.
"A police report where Saint was left unattended by your client and ran multiple times into a busy street." According to the police report, "When the bystander arrived, Kathryn's father was asleep on the sofa (Kensie and Kathryn were not there).  After being escorted home, Saint snuck out of the house a second time. That's when the bystander called the police."
The bystander was concerned that Kathryn father was not watching Saint properly because the 4-year-old was able to escape from the residence twice unnoticed.
Thomas Ravenel, 58, and his legal team also have footage of Kathryn leaving the children alone at her house on multiple occasions.
Another alarming situation involved Kathryn giving her daughter, Kensie, 6, an old phone that contained pornographic material of her mother performing sexual acts on men. 
"An old phone your client gave Kensie which contained obscene material, including pornographic photos and videos of your client – her mother. We are not sure how much of this material Kensie accessed before Mr. Ravenel was able to intervene and take the phone." The document stated. 
Thomas Ravenel wants to move his children out of harms way and relocate them full-time to Aiken, South Carolina, where he owns a sprawling $1.3 million dollar mansion.
AllAboutTheTEA.com spoke directly to a family source, who described horrific conditions the children endure while in the care of their mother.
"When Kathryn has the kids, she never brushes their teeth despite Thomas buying them expensive Sonicare electric toothbrushes. Kensie has 7 cavities as a result." A ROCK solid source told AllAboutTheTEA.com. 
The source continues, "Kathryn's home looks like an episode of hoarders – there are boxes from Amazon everywhere. She's gets deliveries everyday and they stack up in her house, which is filthy. The kids are not bathed and their hair isn't combed. She routinely takes the kids late to school. Thomas needs to get his kids ASAP."
Kathryn's lawyers responded to Thomas Ravenel change of custody request and AllAboutTheTEA.com has obtained a copy of the response. In the following letter, Kathryn demands Thomas Ravenel buy her a $250,000 house in the Aiken area, so she can move along with their kids. Read below.
READ KATHRYN DENNIS' RESPONSE HERE
A South Carolina family law attorney has advised AllAboutTheTEA.com that the accusations levied against Kathryn Dennis are grounds for an immediate change of custody.
Back in November 2019, Thomas Ravenel won primary custody of the couple's children — making him the custodial parent with final decision making authority. Kathryn was given a visitation schedule and ordered to hire a full-time nanny. 
As previously reported, Kathryn Dennis' ex-boyfriend — retired senator and decorated military veteran — Joe Abruzzo, sat for a subpoenaed deposition that exposed Kathryn as a heavy drinker, erratic, and an unfit parent of her two children.
Share your thoughts on the latest update in the Kathryn Dennis and Thomas Ravenel custody battle below! And stay close to AllAboutTheTea.com for developing updates in the case.
Stay Connected With All About The Tea: Twitter Ι Instagram Ι YouTube Ι Facebook Ι Send Us Tips